---
"A Beautiful Day in the Neighborhood"
Starts this Valentines Day at the Ruby! Because, we could all use a little kindness.
Coming Soon!

National Theatre Live continues at the Ruby on February 27th at 7pm FOR ONE NIGHT ONLY with Hamlet starring Benedict Cumberbatch!
***This is a 3.5 hour play and it will have an intermission.
A piece of history will RETURN to the Ruby this Spring!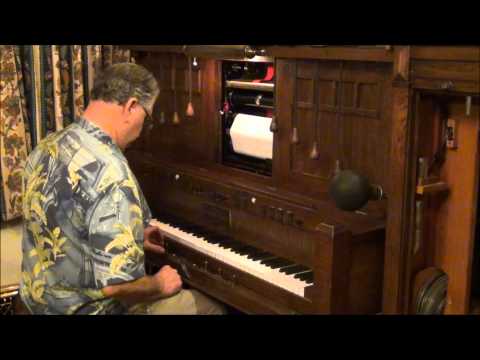 Before films had sound, they were often accompanied with an instrument called a Photo-Player.  These instruments were state of the art for their time and had the ability read music, play horns, drums and special effects. These were a short lived instrument that came and went with film technology by 1929 – that was also the last time the Ruby saw theirs.
Only about 12,000 were ever created and only a few are left working today, most of which are a part of private collections.
The Ruby is proud to announce that it will be bringing BACK this piece of history complete with a retractable lift that will come right through the stage and showcase this rare work of art.
The Photo Player you see in this video is similar to the one the Ruby Originally had! You can look forward to many more memories and events happening at the Ruby with this historic piece!
See you at the Ruby!
The Ruby Theatre Presents:
Dolittle
Coming February 7 – 11
Spend Valentines day at the Ruby with Mr. Rogers!
A Beautiful Day in the Neighborhood starts February 14 – 18

Because…everyone could use a little kindness.
National Theatre Live comes back to the Ruby on February 27
Tickets available at box office on Feb 27, 2020 beginning at 6:15 pm:
Adults- $18,
Seniors 55 and over/Students 13-18- $15,
Children- $10.
No passes. For Group of 10 or more discounts call 509-687-3210.
See you at the Ruby!
This Week at the Ruby,
Knives Out   (PG-13)
January 30 – February 1
Friday, Saturday, Monday Tuesday 7pm & Saturday, Sunday 3pm
One last chance to see Oscar Nominated "Little Woman" 1/28/2020 @ 7pm!
COMING SOON!
Dolittle (PG) Feb 7-11

Shakespeare's "Hamlet" with Benedict Cumberbatch  Thursday Feb 27 at 7 PM
See you at the Ruby!
Thursday January 23 @7pm 
The Ruby Theatre presents for the first time a National Theatre Live production (BYExperience) from the best of British Theater: "All About Eve" on Thursday January 23, 2020 at 7 PM.   Gillian Anderson (The X-Files) and Lily James ( Cinderella, Downton Abbey) star in this story of Margo Channing. Legend. True star of the theatre. The spotlight is hers, always has been. But now there's Eve. Her biggest fan. Young, beautiful Eve. The golden girl, the girl next door. But you know all about Eve…don't you?
Tickets: Adult $18, Student/Senior $15, Child $10
Discounts for groups of ten or more- contact us at 509-682-5016 or 509-687-3210.
No advance tickets. No Passes. Box Office opens at 6:15 PM .
Join us for this special arts event replay from London- it's like being in a front row seat. And look forward events like this once month on third Thursdays.
Coming February 27, 2020 (note date change)- Shakespeare's "Hamlet" with Benedict Cumberbatch.
Regular quality theater arts events in Chelan Valley. It's time has come.
Friday-Tuesday  January 24 – 28
Showtimes: Friday, Sat, Mon, Tues@ 7PM, and Sat, Sun@ 3PM
Coming Soon!
January 31 – February 4
See you at the Ruby!
The Ruby Presents "Jumanji: The Next Level" (PG-13) January 17-21.
Showtimes are Friday-Saturday at 6pm (special one hour early showing to accommodate Fri-Sat live performance), Saturday and Sunday at 3 pm, Monday and Tuesday at 7pm.
LIVE COMEDY
January 17th and 18th
Join us and Rotten Apple for a special comedy event during Winterfest January 17 and 18 @ 930pm
National Theatre Live Presents 'All About Eve'
Thursday, January 23 @ 7pm
Films Coming Soon
(and look for more films with Oscar nominations coming soon )….
"Little Women" (1/24-28), then "Knives Out", "1917" and "Dolittle".
See you at the Ruby!