Imagine an island country where the only industry is making mousetraps – let's call it Mousetrapia. And the people that live there are incredibly creative. Consequently, they invent new mousetraps constantly, and they patent them as well. They patent so many mousetraps that the number of patents per capita for Mousetrapians is among the best in the world.
This high level of creativity is due in part to the fantastic higher education system in Mousetrapia. The academics there are the world leaders in researching and publishing work on mousetraps. Just as in patents, their publications per capita rank among the best.
Since startups are an important part of any innovation ecosystem, last year the federal government provided money to start the world's first MouseTech Accelerator, called The Cheese. On demo day, there were two outstanding teams that got funded. One built the first mousetrap that connects to the Internet of Things, with an app that lets you set your mousetrap from your smartphone, even if you're nowhere near home. Of course, the MVP version still requires you to load the cheese manually, but it's a start. The other startup is described as Uber for Mousetraps. It's a platform that connects people with mousetraps but no mice with those that have mice but no mousetraps. So the startup scene is thriving.
The innovation ecosystem in Mousetrapia looks great!
Except when you look for an impact from all this activity in the Mousetrapian economy. No one is buying any of their mousetraps. They're building tons of better mousetraps, but the world is definitely not beating a path to their door.
If you ask people what's wrong, they'll say: "We're punching way above our weight in patents, papers and startups. We just need to get better at commercialising things."
This is not a commercialisation problem.
Could it be that they're building the wrong things?
The fact of the matter is that the mousetrap problem is pretty comprehensively solved, and it has been since 1894.
All of the Mousetrapian innovation is trying to solve a problem that doesn't exist.
Australia is a bit like Mousetrapia. We just had yet another report on the performance of the innovation ecosystem, which, like all the others, concludes that the country is excellent at generating new ideas, but not so good at commercialising them.
This reflects a flawed model of innovation – that it is a linear process. We have the idea, we build it, we sell it. This doesn't work, and we've known this for more than fifty years. Yet still, when we try to make our countries, firms or startups more effective, we fall back on the linear model.
The fact of the matter is that Mousetrapia is not innovative at all. Every bit of their creative energy is going into solving problems that aren't problems. They're executing lots of new ideas – they're awesome at that. But they're not creating value.
To innovate, we must do all three things: have great ideas, make them real, and create value in doing so.
This is really hard to do if we try to follow a linear model. It's much better to think of innovation as circular and iterative. We talk to people a bit to understand what problems they're struggling with, then build something that might help with that to see if it works. And we do this repeatedly until we've got something that solves actual problems for real people. This is what is built into the lean startup approach, which is a good method for breaking out of the linear model problems.
When I see stats that show a group of people whose innovation system looks like Mousetrapia's, I don't see a commercialisation problem – I see a bunch of people solving the wrong problems.
*****************
Here's a short video that I made that talks about this a bit for an online short course called Ideas to Impact: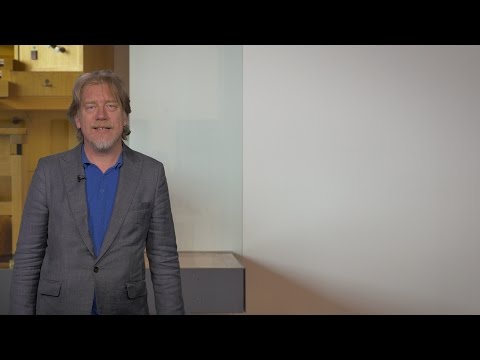 Also, it's an honour to be included on this list of the World's Most Influential Innovation Blogs. It's a terrific list, filled with great resources for those of us interested in innovation.