---
Everything You Ever Wanted to Know About Sex (But Didn't Learn in Texas Public Schools)
As the mom to two teenage boys, I've always known that I couldn't, or shouldn't, rely on them getting any useful sex education from our Texas public school system.  And that's okay because I believe it's ultimately the parent's responsibility to inform their kids about important subjects like the Birds and the Bees and what to expect during puberty. My husband and I have had many frank conversations with the kids about these topics over the years, so I felt that they had a good handle on the facts.
But then the Texas public school system threw me a curve ball.
A few months ago, my 15-year-old son told me they'd had an assembly at school about "health" with a guest speaker from some (probably religious-based) organization. He said that the speaker was a young guy who was funny, and who was there to talk to the kids about how to prevent unwanted pregnancy and STDs. "Did he tell you about birth control like condoms?" I asked.
"Nope! He said that condoms break and birth control methods don't always work. He said the only way to not get pregnant or get a disease is with—–abstinence," my son said with a smirk on his face. "Then he told us to keep our pants on and handed out t-shirts that said I HEART PANTS. It was hilarious."
Sigh.
This was distressing to hear, even though my son is more fortunate than some kids because he's learned from us that "keeping it in your pants" isn't the answer. Many students don't get that lesson at home, and they only know what they hear in school. And unfortunately, 83% of schools in Texas teach abstinence-only sex education. How well has that worked out you ask? Texas has the highest teen pregnancy rate in the nation, with over 35,000 girls under the age 20 having babies last year.
Of course we'd all love it if teenagers waited until they were older before having sex, but that's not realistic. It's probably going to happen, and when it does, you want them to have the knowledge and tools that will prevent a pregnancy. That's where AMAZE.org can help. AMAZE is a collaboration between three expert organizations in the field of sex education: Advocates for Youth, Answer, and Youth Tech Health. They want to help empower parents to be the primary sexuality educators of their kids, which is of paramount importance if they're getting contradictory information from their school.
What I love about AMAZE is that they teach kids via really fun animated videos that acknowledge that yes, sex stuff is weird, but just get over it and take a look at the facts you need to know. They don't talk down to the kids at all. The videos are meant for kids age 10-14, but are fine for pretty much any age except small fry. Here's one about birth control that's both entertaining and informative: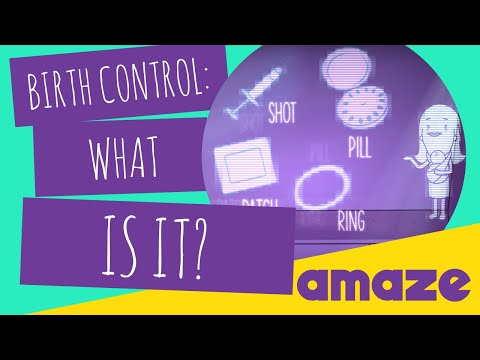 I highly recommend you watch these with your kids (or text them the link so they won't be embarrassed, if they're the type of kid who gets embarrassed). Even if you live in a state that has more realistic version of sex-ed than Texas, they're helpful at reinforcing the message that birth control involves way more than just wearing pants.
Take a look at @AMAZEparents' Facebook page, which includes video shares as well as fantastic curated content related to sex ed, health, etc. and find them at these places, too:
Thank you to Amaze for making me a part of this sponsored campaign. All opinions mine. All helpful information theirs.
Shaping Up for Summer Camp
Ladies, a question: Do you ever wish you could attend summer camp? When you're writing your child's name on his underwear for his two weeks at Camp Fungal, do you sometimes wish you were writing your name? When you're busy packing your daughter's sleeping bag, do you fantasize about it being your sleeping bag? In the middle of your humdrum, middle-aged, out of shape, chubby thighed life, do you dream about living in a cabin? About making lifelong friends? About hiking through the wilderness, waving a cheery hello to squirrels and chipmunks? And most important, is the only thing missing in your life the opportunity to hang out in bear country while not showing any visible panty lines? Well, hold onto your fat pockets, girlfriend, because—
Introducing, CAMP SPANX!
What seems like a nightmare created by body-shaming lunatics who have no f-cking clue that grownass women really don't enjoy being pandered to in this manner is actually a reality! Yes, now you can gather up your lady friends—lady friends who will also pay a pretty penny to have smooth lines and no disgusting lumps anywhere on their bodies—and head on out to the wilderness where you'll glamp! Glamp in a tent that has no bottom IN your bottoms that have no tents! (#goodwriting) Isn't that amazing?!
"Hey, Janice! How do you feel about marshmallows?"
"Well, I'd rather eat one than have my ASS look like one! Hahaha! Thanks, Camp Spanx!"
"Hahah—wait, are these damn things on our legs flame retardant? Sweet jesus why is my ankle smoking? WHAT DO YOU MEAN THEY CONTAIN SILICONE?!? Debbie, get that f-cking blow-out out of your face and go find some pond water to throw on my reproductive bits!"
Ahhhh, shapewear in the wilderness. Just like God intended when he created women on the second day of his creating shit or whenever that whole thing happened.
Then, after you and your Camp Spanx besties cook stick food over an open flame, you can head into the deep woods for even more bonding in your bras! As every 80's movie written and directed by men taught us, women totally love to hang out together and compare cleavage when we're not having pillow fights in our lingerie! Giggle!
Here's Tammy telling a joke about how she can't breathe in her bra-lette because it's squeezing her fat chunks into her ribcage and impairing all air capacity. Hilarious!
Spanx Bralette: $48
Stupid trendy neckerchief and stupid trendy hat: $20
Being eaten alive by Zika-carrying mosquitoes because you're too idiotic to put on a shirt, then having to track down a creepy park ranger to radio CareFlight so you can be airlifted to the closest ER before you go into anaphylactic shock: Priceless
And let's not forget the biggest event of Camp Spanx, Camp Talent Show night! Yes, strut your sassy girl stuff on a log? fence? barn plank? with your gal pals to the tune of "Sisters Are Doing It For Themselves." Sure, these women are all probably saddled with debilitating student loans and mortgages, but will they still spend $68 on pants that make their legs look like Wisconsin bratwurst? You bet your sweet ass they will! Plus, that slimming double waist band will come in handy when you all fall off the log into a colony of angry fire ants and they try to march into your nether regions. Smart AND shapely!
So this summer, forget about relaxing and feeling comfortable in your own body. Forget about letting it all hang out while you're exploring outside. Instead, pack your trunks for Camp Spanx where the motto is, "Nature. Only a Little Better." The male population of the world will thank you.
Hello, mudda. Hello, faddah.
Here I am at Camp gasssssssp can't breatheeeeeee





Engage Your Brain at the Science Mill
Anyone who's ever driven through the Texas Hill Country knows that it's an area full of surprises. Hit the road just outside of Austin and you'll see exotic game ranches, oil derricks, and random BBQ trucks pop up along the highways, much like the wildflowers that also decorate this part of our state. But perhaps the least expected attraction you'll come across is the Science Mill in Johnson City, Texas.
Located about an hour away from Austin, the Science Mill is housed in an iconic Johnson City feed mill built in 1880. A few years ago, a team of people passionate about growing science leaders for the new generation recycled the historic landmark into a gathering place for the community and a forum for science exploration. And it really is something to see, both inside and out.
The Science Mill is a perfect day trip for families, or anyone who wants to spend a few hours in a fun, interactive learning environment. There are activities suitable for all ages, and their cutting-edge technology-based exhibits, games, and programs, teach science, but not obviously so. Meaning, you'll be so busy having fun with the hand-on exhibits that you won't even realize your brain just grew a few sizes. Here's my son doing some elementary coding to make the Longhorn move.
And here's a simple, yet educational, exhibit about energy that made me hungry:
The Banana Piano is just one example of how the Science Mill works to show kids to appreciate science in their everyday lives. Their hope is to pique curiosity enough that kids will be inspired to forge a life-long career in STEM (science, technology, engineering, and math.) Full disclosure: upon entering the Science Mill on our recent visit, I had "we're so not a STEM family" in my head, but I was proven wrong just a short while later when I couldn't pull my boys away from one of the hands-on exhibits in the outdoor area. They worked and modified what they were doing with this until they figured it out. Yay, STEM!
Other exhibits include the Paludarium, Cell Phone Disco, Story of Water, K'Nex sculpture, Chemical Reactions, Virtual Body Table, Molecular Detective, Create an Explosion and more. You get the idea. One of the most eye-catching exhibits is the Fractalarium that combines mathematics, art, and biology to get a model based on Romanesco Broccoli. The broccoli takes the form of a fractal – a complex geometrical shape that looks the same at every scale factor. I don't fully understand it, but it's sure pretty to look at.
The outdoor area, the Science and Art Park, is currently being built-out, but it's already a lovely place to enjoy the weather and various activities (and two entertaining tortoises), and there is also the McKay art silo that currently houses a really interesting art exhibit involving Tibetan singing bowls.
The Science Mill is a great destination for kids of all ages, especially over the summer when you can spend a few hours on the exhibits, take in their 3-D movie, then have lunch or a snack at the on-site cafe. There are year-round events and exhibits at the Science Mill, too, so be sure to take a look at their website to learn more.
Finally, the Science Mill  offers great summer camps, both in Johnson City and in locations around Austin, so check those out for kids who are interested in STEM. Or for kids who aren't yet interested in STEM, but will be after just a few minutes spent learning how awesome it is.
Thanks to the Science Mill for inviting us for a visit. We returned home both happier and wiser.
Our Kids Need Us to Protect Physical Education
This post reflects a compensated editorial partnership with Voices for Healthy Kids, a joint initiative of the American Heart Association and Robert Wood Johnson Foundation.
I don't remember a lot about my school days. They were (cough) a long time ago. But I definitely have vivid memories of my PE classes. Or, as we called them in the 70's, "gym." Today "gym" means a nice workout place with fluffy towels and trainers named "Cody," but back then it meant smelly feet, grey sweatpants and an intense coach with a whistle around her neck. (Who may also have been named Cody, now that I think about it.)
I wouldn't say that PE class was my favorite period of the day, or even my second or third favorite. It was, however, the most fun and weird hour a middle school girl in North Dakota could ever hope to have because of the (controlled) freedom to be active. Here are just a few of the unforgettable highlights:
My PE coach blasting Hava Nagila and leading the class of mostly Lutheran kids in the Israeli folk dance The Hora for some inexplicable reason. (But this actually came in handy for me just last fall when I was at a Jewish restaurant in New York City and everyone got up to dance. Shalom!)
Being called an "inside agitator" by the coach during our classes' tumultuous floor hockey unit simply because I encouraged the high sticking of the snotty girls.
Mandatory showers after our swim sessions. Yes, they were probably necessary, but there weren't any hair dryers in the locker room. And since it was the last class of the day, I had to walk home in negative North Dakota temperatures with wet hair that immediately froze into a blonde ice sculpture.
Rope climbing. I know everyone has a PE rope climbing story, but did yours involve careening down the rope and incurring massive chafing to your inner thighs while girls laughed and your friend Kristi yelled Billy Squire lyrics to cheer you up? Yeah, didn't think so.
The reason PE is on my mind isn't because I just heard "The Stroke" on the radio, rather it's because I recently learned that many of today's school kids don't get a lot of physical education. Some don't get any. In fact, only 4% of elementary schools, 8% of middle schools, and 2% of high schools provide daily PE or its equivalent for the entire school year. That's shocking to me considering that I've always felt PE is as American as apple pie, baseball and not knowing how to spell Mississipie correctly the first three attempts. Meesspipy.
My family is fortunate in that the boys had PE every other day when they were in grade school, and every day in middle school. Like most active kids not thrilled to sit still in a classroom all day, they love it when they're allowed to run around with their friends and burn off some energy. Research shows it helps them learn better, too.

Per the American Heart Association:
Kids need 60 minutes of physical activity per day and PE programs can help get them there.
PE addresses the needs of the whole child, positively impacting their physical, mental, and emotional health.
95% of parents with children under the age of 18 think PE should be part of the school curriculum for all students K-12.
Racial inequalities and socio-economic challenges leave many schools without resources for PE, but kids shouldn't have to miss out on the benefits of PE simply because of where they live.
It saddens me to think that today's kids aren't getting the same chance to humiliate themselves on a rope like I did, but here's some good news: The opportunity has arisen for us to support the American Heart Association and Robert Wood Johnson Foundation's Voices for Healthy Kids mission to Protect PE. Their goal is to get PE in more schools, with more frequency. The passage of federal bill ESSA (Every Student Succeeds Act) at the end of 2015 means that now all states must develop a comprehensive plan to ensure all students receive a fair, equitable, and high-quality education. And we can work to make sure PE included in this plan which will then guarantee that PE programs are eligible for federal funding. Make sense?
Unfortunately, the inclusion of PE in ESSA plans is not a slam-dunk, so it's going to take action from concerned citizens to get daily PE included as a core component in the plan. Then, once it's included, PE programs will get federal money to pay for things like teachers, gym facilities, etc. If PE isn't included in the plan, there will be no funding from this source, and our kids won't get any of the PE benefits I listed above. We owe it to make PE happen.
Here's how we can help:
Protect PE by joining the PE Action Team at www.voicesforhealthykids.org/PE
Learn how you can work to increase PE in your community: http://physicaleducation.voicesforhealthykids.org/
Find sample letters to the editor, prescripted social messages and more here:
http://physicaleducation.voicesforhealthykids.org/resources/
Support and share on social:
Twitter: @Voices4HK #ProtectPE
Facebook: https://www.facebook.com/VoicesForHealthyKids
Every school kid deserves at least an hour a day to run around and be a kid. It makes them more happy, more healthy, and more likely to pay attention in the classroom. And that's good for everyone. Take a minute to support Voices for Healthy Kids and let's keep our kids moving forward.
Coach Cody and I thank you.
Dieting Is For The Dogs
I had lunch yesterday with a new friend, let's call her Janice, and started telling her about Teddy's new diet.
"He's kind of depressed because his doctor said he has to switch to vegetable snacks, like frozen green beans and carrots," I said. "No more meat snacks."
"Oh, that's no fun!" Janice gasped. "Who wants vegetables? Poor Teddy! That's awful!"
"I know, it's totally awful. Plus the doctor said he has to get 45 minutes of exercise a day."
"Forty five minutes? Like, all cardio or some weights, too? Does he like yoga or Pilates?"
"What?"
"Did he say how much weight Teddy has to lose?" she asked. "Is it a lot?"
"No, just two pounds by August, five by the end of the year."
"Oh, well, that seems doable," Janice reassured me. "I know Rick can skip one meal and immediately go down a size!"
It was at this point that I realized my new friend Janice thought Teddy was my husband. Not my dog. A mistake she probably wouldn't have made if my dog was named, "Bubba," but who knows. I do live in Texas.
But yes, Teddy the Dog is now on a new diet regimen to lose his winter weight and he's not very happy about it, as you can see. (Of course, he's Bichon Frise and French poodle, so he has a flair for the dramatic, anyway. I think I once saw a single tear drip down his cheek when he saw a leaf fall into the pool. C'est triste.)
He's doing okay, mostly, but yesterday, I was disappointed to find him in the backyard with a lizard in his mouth. "Teddy!" I yelled, "Spit it out and get some control of yourself! For the love of god, I didn't even resort to eating lizards when I was on Weight Watchers for those miserable six weeks last fall! Wait–how does it taste? Probably only two points, right? Leathery?"
I do feel bad for Teddy, though, because he and I are both what the veterinarian described as "Extremely Food Motivated." Seriously, if you want either of us to jump off the couch and come sprinting your way with our tongues hanging out, just rustle a bag of potato chips in the kitchen and we'll be there in under two seconds.
I think I just figured out how to get in 45 minutes of exercise each day.