Less an MS blog but more of a look at what makes me so damn persnickety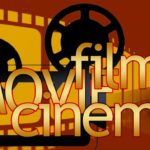 Please indulge me with an MS blog that's not exactly about MS at all.
My friend Kristin and I were going to dinner and a movie.  We'd been eager to see Bohemian Rhapsody since the first trailer appeared for it, something like 5 years ago.
We decided to do the movie first because we've aged a bit since our teen years and God forbid, we stay out later than 8 PM on a week night.
The idea was just unfathomable.
This was a big deal for us and so after shelling out a couple of bucks for the tickets, we shelled out...