Multiple Sclerosis gets a new address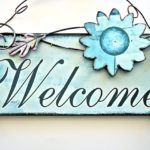 My plan was to collect adventures from my recent move, exaggerate them slightly, add MS to the mix and put them all into one cohesive and humorous blog with a bit of a moral at the end. 
That's what I do.
But the past month didn't fall into that plan.  There wasn't a link I could find that would fit into my usual blog format.  Instead, what transpired was a bunch of random tidbits.  Short of letting whatever humor I can find go by the wayside, I decided to just throw them all into this post and see what happens. 
Do with them what you...