A multiple sclerosis Thanksgiving post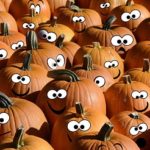 I actually wrote this past on a previous Thanksgiving.  Yet, I'm still super thankful for all the same things!  So I thought I would share it with you once again.  Have a wonderful holiday friends….
For some insane reason, I can't get the above song out of my head even though I have usually found it slightly annoying.   It's kind of a Christmas song, although not written as such.
As someone who loves autumn so much so that she enjoys taking her cool weather holidays one at a time, I'm not sure why this song is hanging around my...