---
"We can just eat it but not eat the scorpion part. Are you with me?" asks Alastair and the boys set off on their goal wondering if the dead and dried scorpion is going to sting them while they suck on the sucker.
The kids also crowd source an answer to the important question: "Does Fuzzball the Chicken like scorpions?"
For your entertainment…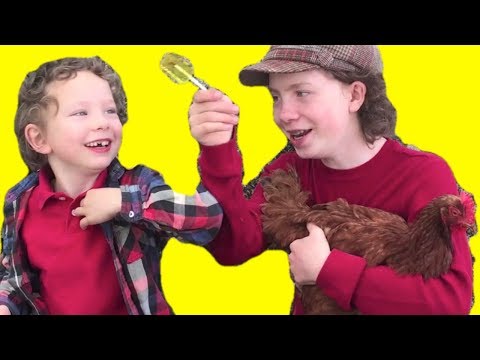 Since you are even looking at this post, I assume you either love North African food or you have 337 ripe lemons on your tree in the backyard and you're wondering what in the world to do with them. I offer you three tasty ideas.
Preserved lemons sound exotic to those of us in North America who have never even seen a tree loaded with this bright yellow fruit. Every locale and every cuisine offers examples of preserving their food bounty. I've seen large barrels of dill pickles on Pennsylvania farms, jars of pickled okra along the Gulf Coast, and bowls of pickled mixed vegetables on buffet tables in Kansas. When the crop comes bursting in, you do what you can to make it last. Pickling is one of the ancient arts of preservation.
Preserved Lemon: The Classic
The process of preserving lemons is quick and simple — so simple you will wonder if it will really work. The kicker, however, is that those lemons need to sit at least a month before being consumed. Those in the know recommend leaving the lemons to cure for at least six months.
Patience!
If you can keep your cool and wait that long, the juice will be sweet and thickened, the lemon texture soft and delicate.
Whenever possible, use tree-ripened lemons that have not been sprayed with chemicals or waxed by some over-zealous greengrocer. This is one of the times living in the citrus belt really pays off. If you are not living there, make friends with someone who does and then work out a bartering plan. It is well worth the effort!
Preserved Lemon Ingredients
5 pounds lemons
8 ounces course sea salt
Preserved Lemon Steps
Wash the lemons then soak them in water overnight.
Drain the lemons.
Using your sharpest paring knife, quarter the lemons from the pointing top to within an inch of the bottom. You want the lemons to open up but stay intact.
Sprinkle a generous amount of salt on the interior of the quartered lemon, then reshape it. Repeat on all the lemons.
Place some salt on the bottom of the preserving jar. Pack in the lemons, sprinkling on salt as you go.
As you pack the lemons, press on each one to release as much juice as possible.
When the preserving jar is full, the lemons should be completely immersed in lemon juice. If not, then add juice from a few additional lemons.
Place a tight-fitting lid on the jar and store in a dark place for at least a month.
Retrieve lemons from the jar with a clean wooden spoon. Never use your hands. You could contaminate the batch. How sad would that be?
Preserved Lemons with a Kick
This recipe is a wonderful variation on the standard lemon-in-salt that I learned from Yotam Ottolenghi and Sami Tamimi. These guys are just artists with food flavors and should be living next door. I would be at their house every day looking over their shoulders as they work their kitchen magic. I'd be asking question after question, sniffing the aromas and licking the emptied pots and plates. Dream on!
Here's the next best thing: Jerusalem, the cookbook those guys wrote (find it here).
This recipe comes from their book with ingredients and method that are just a bit different from what you usually find for preserving lemons. It is still quick and simple. The following recipe will accommodate a half-gallon jar, depending on the size of your lemons. Reduce or increase the recipe based on the lemons you have available. When we are offered multiple bags of ripe organic lemons, I can consider filling a couple of glass gallon jars. You might as well.
Preserved Lemon Ingredients
6 lemons
6 teaspoons coarse sea salt
2 rosemary sprigs
1 large red chili pepper
juice of 6 additional lemons
olive oil
Preserved Lemon Steps
Wash and dry the lemons.
Quarter the lemons starting from the pointy end and cutting down almost to the bottom end. You want the lemons to open, but stay intact. (As in the picture above.)
Rub 1 tablespoon of salt into each lemon, then press it closed. Restore the lemon shape.
Press the lemons into the jar as tightly as you can. Seal it with a tight-fitting lid and leave in a dark, cool place for at least a week.
At the end of a week or two, remove the lid and press the lemons as hard as you can using a clean wood spoon. Release as much juice as possible.
Place the rosemary and pepper on top of the lemons. Pour in the juice from the additional lemons. Cover it all with a thin layer of olive oil.
Put the lid back on the jar and store it in a dark, cool place for at least one month. If you wait longer, your patience will be rewarded with more flavor.
Fresh Lemons in a Quick Pickle
This recipe also comes from Jerusalem by Yotam Ottolenghi and Sami Tamimi (find it here). What an inspiring cookbook! This recipe will be ready overnight if you are feeling anxious to get started on your pickled lemons. The flavor is fantastic.
Stored in a sterilized jar with a tight-fitting lid, your lemon pickles will live happily in the refrigerator for about two weeks (if they last that long). Every time you open the refrigerator and see the pickles, you will want couscous, chickpeas, felafel, and more. Then you will want some honey wine to wash it all down. If you get going on these lemon pickles, you will start down a path to all sorts of simple and simple delectable North African dishes.
Quick Lemon Pickle Ingredients
1/2 hot red chili
3 tablespoon freshly squeezed lemon juice
3 tablespoon granulated sugar
1 1/2 teaspoon sea salt
1 clove of garlic, finely minced
1 teaspoon sweet paprika
1/4 teaspoon ground cumin
1/2 teaspoon ground turmeric
3 medium unwaxed lemons
Steps
Make a paste of the chili pepper and lemon juice. Use a mortar and pestle if you have one. Otherwise, finely mince the pepper — very finely. Add some lemon juice and continue to mince until the pepper is basically liquified. You will not be able to work in all the lemon juice using the cutting board method, but it all ends up together in the mixing bowl.
Add the chili and lemon juice paste to a large mixing bowl. Mix in the rest of the ingredients except for the lemons.
Wash and dry the lemons.
Cut the lemons in half lengthwise, then slice the halves as thinly as possible.
Add the lemons to the seasoned mixture in the bowl. Use your hands to gently massage the flavors into the thinly sliced lemons. It's smelling good already, isn't it?
Cover the bowl and allow the pickling project to sit at room temperature overnight.
The next day transfer the lemon pickles to a sterilized jar and refrigerate.
Actually, you will find some clever way to taste test these lemons before they get refrigerated. Enjoy! These are sunshine in a jar.

Inspired by the popular Facebook meme, the Half Pints opened a tube of Pillsbury crescent rolls for the first time. Do you remember the first time? It had been many years since I'd even been around a can of rolls or biscuits that I have to admit, it was a lot of fun and brought back some memories. You might give it a try!
The Half Pints open the crescent rolls for the first time and then revisit it in the second video with a "warm" can. I wonder if we got that can a little warmer? We may need to try that too. Of course, the risk is that the can explodes prematurely and makes a mess all over your house so it may be a bad idea.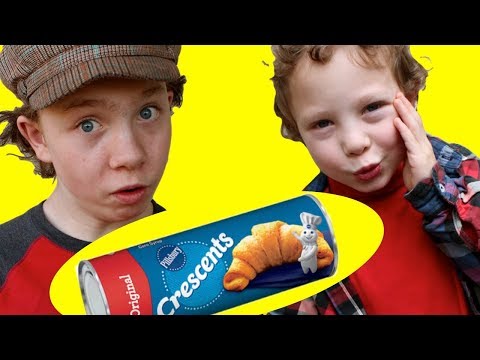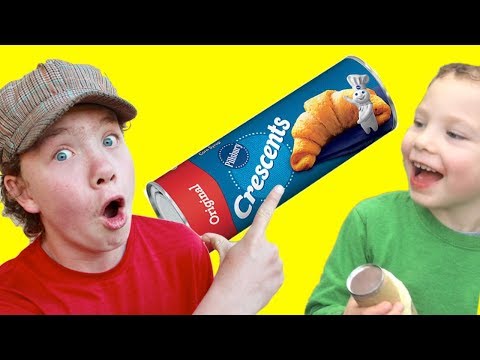 Amanda's note: Here is another wonderful contribution from Ramya Venkateshwaran who writes from her home in India. Ramya describes traditional remedies for hair loss. Find her on her website WildTurmeric.net for more ideas on healthy living.
~~~
Hair loss is a common problem for both men and women and it is only increasing over the years. Though hair loss is seen most commonly in men as they experience complete baldness as they age, women also experience hair loss. It may not be as pronounced but it can be noticeable and embarrassing.
There are many reasons for hair loss: hereditary, nutrient deficiencies, thyroid problems, stress, and certain medications can all contribute. Regularly using chemical treatments and heat on our hair for straightening or curling also aggravates the problem.
Losing our hair can be traumatic at any age and though not life threatening, it certainly bothers and embarrasses us. We can't avoid all the circumstances that triggers hair fall but we can greatly control hair loss no matter the circumstance with certain herbs. When Amanda asked me to write about the herbs that we regularly use in India to treat hair loss, the first three herbs that immediately came to my mind were amla, hibiscus, and curry leaves. We use these three herbs extensively for treating almost all the hair problems here in India. These three herbs are very effective in promoting hair growth, arresting hair fall, and greatly conditioning the hair.
Amla for hair loss
Amla also called as Indian gooseberry is considered a very important herb in India. It is used very widely for treating hair loss here in India. Amla does multiple things for our hair when used regularly: it conditions and strengthens the hair and also promotes hair growth. One of the best ways to use amla oil for hair is by making a hair oil with it. To make the hair oil, extract the juice of fresh amla after removing the seeds and boil the juice along with coconut oil until the moisture evaporates. Store that hair oil in a glass bottle. Use this hair oil regularly to strengthen and condition your hair. Without access to fresh amla, you can make a paste with amla powder (here) and enough water to form a paste.
Here is a tutorial from my YouTube channel:

Hibiscus for hair loss
​
Hibiscus has been used for hair problems all over the world. It is great for preventing premature greying of the hair and it also promotes hair growth. When using hibiscus for hair treatments, use fresh flowers for best results. If you don't get fresh flowers, you can also use hibiscus powder too. One of the best ways to use hibiscus for hair growth is by making a hair mask with it. For the hair mask, take a tablespoon or two of hibiscus powder in a bowl and add enough yogurt and fresh aloe vera gel to make a thick but spreadable paste and apply on the hair. Wait for 15 to 20 minutes before washing it off using a mild shampoo. (Find dried hibiscus here to use to make a powder.)
Curry leaves for hair loss
We use curry leaves extensively both in cooking and in remedies. Curry leaf is also one of the best ingredients to use for promoting hair growth. It benefits us both when taken internally and applied externally. Curry leaves are rich in antioxidants and amino acids which makes it very very effective in treating hair problems. You can use fresh curry leaves or dried curry leaf powder for hair treatments. Add the curry leaf powder to your hair packs or if you can get fresh curry leaves blend them with yogurt to form a thick paste and apply on your scalp as a hair pack. This works well for all types of hair and does wonders if used regularly. (Amanda's note: This is not the curry spice mix but rather the curry leaf which you can find dried here.)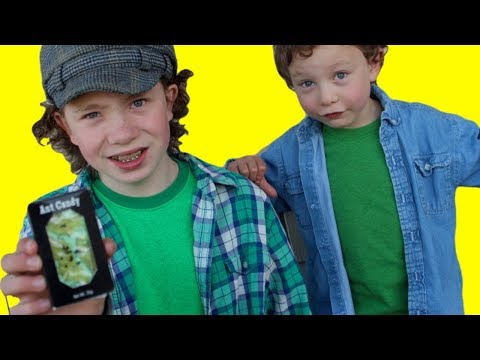 What would kids do if faced with tasting ant candy? The Half Pints work it out, eating as little ant as possible. Some quotes:
"I think I tasted a little bit of ant!"
"Can we get this candy without ants?"
"Why would people want to eat ant candy?