This might be my last blog post here on NothingToSay.com.    Why?    Because I do most of my short form updates on Twitter at @chrisfralic (which you can also find on the bottom of this blog), and most of my long form writing on LinkedIn or occasionally on Forbes.    Then I saw my inclusion on this list of the Periodic Table of Venture Capital Bloggers.
It reminded me how infrequently I post, and @dougbernstein said it well, it could have been called the PeriodicALLY Table…
So for now, I'll do my best to live up to the title of the blog.
The other one is still worth criticizing.
The Samsung Gear Fit is the one on the right – it takes your pulse, counts your steps, connects with your Samsung phone and does notifications and has a really nice screen and overall look and feel.   And it was only $129 on eBay.   But it ONLY works with the Samsung, and the strap doesn't always stay on, and it's nice to try out and show people, but it feels like it will be run off the road from Apple and other tech watch makers in the coming weeks and months.   But a very nice effort by Samsung, and you know they will never give up.
But the Garmin Forerunner 220 on the left is the real deal – it's the most useful running watch that I've ever tried.    It looks great, fits great, and the battery lasts well over a week for me so far.   It connects via GPS for accurate measurements of how far you're running, split times, average miles per hour, etc while you're running.  Then it connects to your smart phone for more detail about your run after you run, like a map of where you ran, elevations, etc.   It's not cheap at $249, but the price will likely come down, and it really works as great as it looks and feels.
I've been critical of a lot of the previous generation of these kinds of gadgets – but these are worth looking at, and it's about to get a whole lot more interesting next week with Apple getting into the game.
Exciting news just hit, First Round Community member Flurry is set to be acquired by Yahoo!
This is a great combination of an iconic Internet company where more than half their monthly audience visits on a mobile device, with one of the market leaders in mobile analytics and monetization.
We've been lucky enough to be involved since early 2008 (originally via Pinch Media), and  CEO Simon Khalaf and his team have done a great job building and scaling the company since then.   When I think of the Flurry story, I think of a few things.
The Founding Story – I absolutely love the founding story of Pinch Media founder Greg Yardley and his co-founder Jesse Rohland.  They saw Steve Jobs announce the new App Store, and the very next day they quit their jobs at Right Media to launch Pinch Media to directly jump into the opportunity.   Talk about conviction and seeing seeing where the world was heading…
Private to Private Mergers sometime work – My friend Alan Patricof of Greycroft has said that private to private mergers are "like me trading my cats for your dogs."     In this case, Pinch Media and Flurry combined exceptionally well into a company that created real value.
Scale – Flurry has achieved immense scale and reach.  They see over 1.4 billion devices a month, over 5.5 billion app sessions per day, and have over 8,000 publishers monetizing with Flurry and over 170,000 developers using Flurry Analytics.
That time with Steve Jobs.  I've had 2 direct interactions with Mr. Jobs, and this one in 2010 was quite memorable.  I didn't intend it to be specifically about Flurry, but it ended up that way…
Congrats to the Flurry team!
It was a great conference last week – more details can be found here, and this presentation from Michael Wolf of Activate is a good example.
Connected Fashion Jewelry company Ringly launched their first product recently.   They had hundreds of articles written about them including a great article from International Business Times here with the video below, which was filmed in the First Round NYC offices where they've worked since we invested.
Check out the video, and pre-order one of your own at Ringly.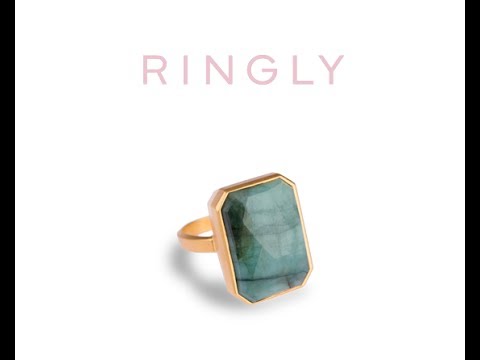 More Recent Articles