---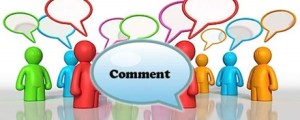 Today's post from the Chamber of Commerce features advice on how blog comments can add value to your business and online community.
The value of a blog doesn't stop at the "Publish" button. Reader comments may be just as valuable as the blog posts themselves, especially if those comments lead to more content ideas or relationship building, among other outcomes. And if you have a small business blog, you might just find that blog comments open the door to results-driven opportunities like sales and influencer outreach.
After all, your blog is an important part of your online community—and enabling (and encouraging) comments gives readers the ability to have a voice. It also provides an outlet for readers to make suggestions and recommendations that you can then implement.
That being said, not all blog posts immediately inspire a wave of comments—and for those who are new to the blogosphere, encouraging reader comments can, at times, be a frustrating process. That's why you need a content marketing strategy to engage your readers and customers.  Your blog topics are largely responsible for driving comments, so when you do write something that generates conversation, pay attention and try and emulate that style of post (or similar subject matter) on a regular basis. As your blog attracts more comments, use these tips to better incorporate that valuable feedback as your content marketing strategy evolves.
Measure Interest
Comments are a meter to measure interest – and as a writer, you can use your blog comments to gauge your readers' interest in a post. If a post gets 100 comments, for example, it's probably a great topic that resonates with your readers. Of course, not every blog post will generate hundreds of comments—and if that's the case, don't beat yourself up. Instead, keep an eye on the types of comments you're getting and which of your blog posts are shared most frequently.  Then use that data to help refine your content strategy and ensure you're creating quality content.
Build Community
Blog comments create a community. Many popular websites have commenters that return again and again to share input, insight and ideas. Conversations often happen organically in the comments of posts, and if people are involved, they're that much more likely to come back to your site in the future to interact with those they've talked to before.
Content Creation
Comments help you know what to write about next – if a post generates a lot of comments it's safe to say that the topic proved interesting to most readers. You wouldn't necessarily want to write about that topic too frequently, but you could create blogs around related subject matter that might spark the same levels of interest and engagement.
Continue Conversation
Comments help you to continue the conversation, which is why it's important to not just encourage comments, but also respond to anyone who comments on your blog. And equally important? Stop by your favorite blogs and comment there, too. Community building is a two-way street—and by investing your time in offering insight to other blogs, you'll likely see the favor returned on your own site.
While commenting can be a fantastic tool with which to engage your readers, it's important to be careful when you set up commenting on your blog or website. If readers are offered the chance to comment anonymously, you might see more negativity and spam. If you require readers to create an account or log in using Facebook, you're more likely to encourage constructive conversation between people who are truly interested in participating. You'll also need to monitor the comments as often as possible, in order to quickly put out any fires or delete spam. Consider installing a filter, like Akismet to help keep spam comments at bay. And if you haven't already installed a commenting system on your blog, stop what you're doing and set one up now! You'll thank us, we promise!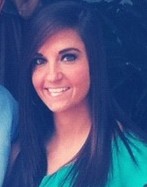 Megan Totka is the Chief Editor for ChamberofCommerce.com. She specializes on the topic of small business tips and resources. ChamberofCommerce.com helps small businesses grow their business on the web and facilitates connectivity between local businesses and more than 7,000 Chambers of Commerce worldwide.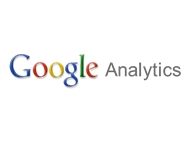 Today's post from the Chamber of Commerce features advice on how to use analytics to help your blog.
Many people and businesses have blogs. Everyone has a different degree of expected success when it comes to their blog. Some people may just be blogging for fun and for friends and family to see what's going on in their lives. Others, often businesses, are using a blog to improve their business credibility or for sales and marketing purposes.
In order to make your blog work for you, it's necessary to track your analytics. What exactly are analytics? Analytics are the statistics about your blog. This can include how many visitors you get on a daily/weekly/monthly basis, what keyword searches are helping people to find your site, and what pages people are coming to your site from.
Keyword searches – when you use an analytics tool, you are able to see what exactly people are searching for that land them on your blog. This will tell you if people are finding your blog by searching for topics that are posted on it. If you are trying to increase blog traffic, you can write more content that is related to more popular search terms. So for example, if you have a blog about knitting, but people are finding your blog by searching for yarn, then you might want to incorporate more content about yarn.
How to track your page views/hits – analytics will tell you how many people visit your site on a daily, weekly, or monthly basis. You can also find out how many pages people visit on average when they come to your site, and how long they spend on each page. You can also find out your "bounce" rate, which is how many people land on your homepage but then leave without clicking on any other pages. If you have a high bounce rate, people may be finding your site difficult to navigate.
Good practices to help your blog be discovered – There are quite a few things that you can do in order to help people find your blog. First you should read up on do-it-yourself SEO tips to set yourself up for success. Make sure that you are using keywords that are related to the topics that you want people to be able to find your blog with. Also, give unique descriptions for each article that you post. Be certain to add descriptions for all of your photos as well. Use headlines for things that are important.
There are several search engines that offer analytical tools, such as Google, Yahoo, and Bing. It doesn't hurt to use all of them for your blog, as each may report different things. You will have to sign up for accounts for each one. The site will likely require you to prove that you are the owner of the blog. Most of these services are free for bloggers. You can read the documentation from your blog platform (such as WordPress, Joomla, or blogger) in order to find out how to use analytics. There are many tips online that can help a small business owner use Google Analytics themselves.  If you have someone who runs your blog or website for you, have them check into how to use analytics for your site. Analytics are incredibly helpful when it comes to driving more traffic to your blog.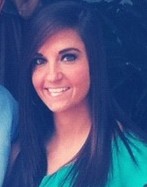 Megan Totka is the Chief Editor for ChamberofCommerce.com. She specializes on the topic of small business tips and resources. ChamberofCommerce.com helps small businesses grow their business on the web and facilitates connectivity between local businesses and more than 7,000 Chambers of Commerce worldwide. 
Today's post from the Chamber of Commerce features advice on how to decide who should be the voice for your company's blog.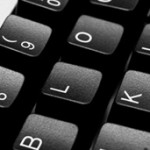 So you have decided that it is a smart move for your company to have a business blog. As previous blog posts have discussed, it's important to have quality content and frequent blog posts in order to gain a following. But the question is, who should be the one who writes those posts?
There are quite a few options as far as possible writers for a business blog. Here are some ideas on who to designate:
Business owner/CEO – many companies choose to have their owner or chief operating officer write the content for their blog. This can be a great idea because often this person has the most insight into the company and how day to day operations work. Hearing often from the head of a company can make readers feel connected. The only potential downside is that as an owner or CEO, you might not have the time that needs to be dedicated in order to really grow a blog and make it successful.
Current employee – A current company employee is also a good choice to write blog posts. Again, this person knows about the business, how it is run, your company's message, and the daily workings of the company. You could also choose to designate several employees in different areas of the company to write for your blog. This way, a reader hears from several different voices. If you are requiring employees to contribute blog posts, make sure that you give them ample time to compose posts, without interfering too much with their everyday tasks.
Employee hired to write blog – companies may hire a writer or several writers to pen their company blog. While this may not be feasible for smaller businesses, it's certainly something to consider. If you do choose to hire someone specifically for your blog, make sure that they have access to as many aspects of the company as possible, so they can get a good feel for how everything works. Having a dedicated employee can help boost your blog, because they have plenty of time to post frequently and on different topics.
Outsourced writer – there are many freelance blog writers that your company can hire to write blog posts. This can be a big cost savings, as hiring a full time writer can be costly. Typically, freelance writers are paid either per post or per word. If you decide to hire someone from outside of your company to contribute regular posts, it's important to give them specific guidance as to what you want posted. While this is perhaps a cheaper option, it may take more of your time, as you will need to provide topics and opinions for your blogger to write about.
When choosing a writer for your company blog, it's important to take many factors into consideration. Think long and hard about who will be the best fit, and be able to dedicate the time and energy to making your blog the best that it can be. If you can find the right writer, your blog should really benefit your business.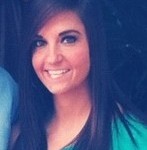 Megan Totka is the Chief Editor for ChamberofCommerce.com.  ChamberofCommerce.com provides information and solutions to small businesses and has one of the largest business directories online.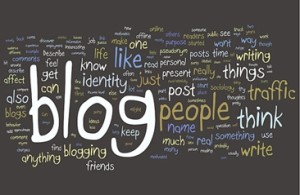 Today's post from the Chamber of Commerce features advice on how to establish a successful guest blogger program.
As the numbers on your blog begin to rise, this little piece of Internet real estate becomes a hot commodity. Companies that hope to improve their own online credibility in your industry want to be associated with you. At some point, you may have organizations and companies you have never even heard of emailing you and asking to guest post on your blog.
The reasons are simple: these companies want to improve their page rank by linking to your blog. It is not a one-way street, however. Opening up your blog to guest posts and linking opportunities is a great way to land quality content at little to no effort on your part. It also lends some variety and additional perspective to your blog, making it more attractive to the businesses that visit it for your expertise. Just make sure the content is up to par with something you want to publish and your content marketing strategy.
Before you empower others to write on your blog, take a look at these tips for a successful guest blogger program:
Develop a guest blogging policy. Do this well in advance of any guest blogger writing and post the criteria on your blog. Include the specifics of what content you will accept, the length requirement and any do's and don'ts of backlinking. If you receive emails asking what you accept and do not accept for your guest posts, redirect those who inquire to the guest blogger policy on your site. It will save you the time of typing out the details every time you receive an inquiry.
Choose wisely. Agree to allow one-time or consistent guest posts from sources that make sense on your blog. You do not always have to stay within your industry, but do not accept posts that seem random to your general purpose. You are the owner of your blog and therefore you get a say in what constitutes as quality content and what will come off as out of place to your readers. It may be wise to give any guest bloggers a trial period to show you the type of posts they plan to contribute.
Make suggestions. Have topics that you have been meaning to write about on your blog for months? Feel free to hand out those assignments to guest bloggers. They want to make you happy enough to keep posting their content and will welcome any direction you may give. Only you know the exact purpose and vision of your blog so share it with potential contributors.
Ask for something in return. If another website wants to link to yours to increase credibility, find out how the favor can be repaid. While some companies are hesitant to publish you directly to the links they include in their contributions, they may own other domains that will work. Find out what they are willing to offer you in the way of link building. If link building isn't an option, talk with a business consultant to see if any other options may be there.  Even if you only take advantage of his relationship once or twice, it will still boost your online credibility in your industry.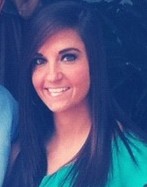 Megan Totka is the Chief Editor for ChamberofCommerce.com.  ChamberofCommerce.com provides information and solutions to small businesses and has one of the largest business directories online.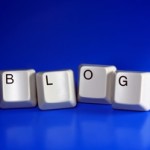 Today's post from the Chamber of Commerce features advice on how a blog improves business credibility.
The quality of what is written in Web copy is an important determiner of just how successful a site will be at ranking high in a search engine and bringing in repeat customers. Simply getting someone to a Web page is not enough to make a sale. The writing has to be informative, interesting and impeccable.
Whether you manage your own Internet writing, or hire a writer to do it for you, the final product must provide prospective clients with enough accurate information to choose you as a business partner. This is true of official company websites, and is also true of secondary sites and pages – like blogs. Viewing a company blog as an afterthought to other Web initiatives is a flawed approach; in reality, a well-written blog has the potential to strengthen brand image, build a stronger customer base and improve credibility.
For those on the fence about the importance of a blog in a business Web portfolio, consider these three reasons a blog is a undertaking worth the time and effort:
A blog gives your business a voice. While an official website presents the professional side of your business, a blog displays a relatable, human aspect. Blogs offer an ideal forum for expressing opinions that have to do with your industry and also afford the writer some fun. While a website overrun by company photos is noisy and a deterrent to potential clients, graphics on a blog are a welcome site. Other businesses want to know more than what you charge before signing a contract; blogs provide a multidimensional view of a company and allow employees to write with personality, making it more attractive to prospective clients.
A blog shows off expertise. Through well-formulated blog posts, you can present ideas on developments in your industry and demonstrate your expert standing on them. While occasional, off-the-cuff blog entries keep a blog lively, the quality of what is on the blog matters too. The best way to come up with compelling blog fodder is to read several other blogs that are similar to your own. Subscribe to e-versions of the leading publications in your industry and try to anticipate what people will be discussing online. Put in your own "two cents" and present yourself as a leader in the trends, news and developments of your field.
A blog shows that you care. So maybe the text on a blog page cannot reach out and hug someone, but the fact that you make the extra effort shows that you are concerned about more than improving your bottom line. Writing things that are not direct sales pitches demonstrates a level of interest in your client base that goes above and beyond making money. Make friends and build a client base with help from a well-informed blog.
Remember, a well-written blog has many benefits for your business.  A blog helps your business strengthen brand image, build a stronger customer base and improves credibility.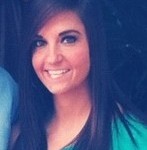 Megan Totka is the Chief Editor for ChamberofCommerce.com. Megan writes on local news and issues for the most trusted business directory online.  With more than 40,000 active small business members, ChamberofCommerce.com is the largest chamber of commerce online.