How to Weather Adversity Like My 2 Year-Old
About a month ago, my sweet James caught his foot under him while playing in the basement. We didn't see the moment that it happened and at two and a half, communication is still less than perfect. At first we thought he'd just stubbed a toe, but after a day went by and he refused to put any weight on the foot, we knew something was definitely wrong. After a trip to the pediatrician, the radiologist, and the orthopedist, he came home with a bright blue cast on his right foot—and a diagnosis: a fractured first metatarsal. There were a few tears at the doctor's offices, but overall he was a brave boy. He even managed a smile on the ride home.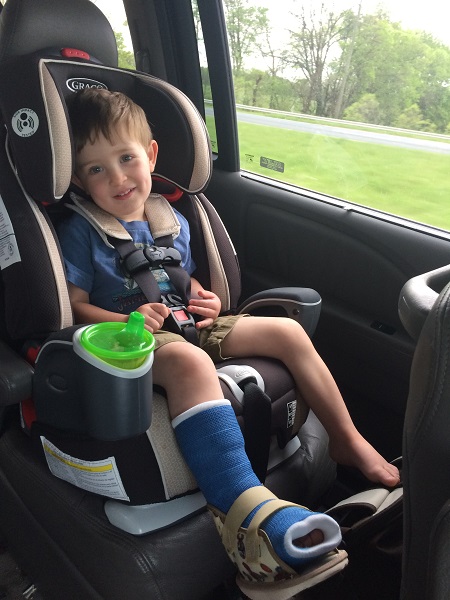 This being my inaugural fractured bone as a mother of four boys, I didn't know what to expect. But I'll confess, I feared it was going to be a challenging several weeks. The first night we got home and I was putting him to bed he said, "Shoe off, mommy?" And then I explained to him that his blue boot couldn't come off for at least four weeks. There were tears and more repeated requests that night and the next for me to take "the shoe" off, but after that he didn't ask again.
Instead, he taught me a few lessons about handling adversity with a sweet spirit.
1) Accept your limitations. Since it basically rained most days here in the month of May and getting his cast wet was out of the question, we had to set pretty strict rules about him not playing outside most days. And even on the days when it dried up for a few hours, we couldn't let him play in the grass where it was still wet. Several times he stood at the glass door like a forlorn puppy, while his brothers got to play outside. But he didn't throw any tantrums or drive us crazy whining. He accepted his limitations with grace and looked around to see what else was available to him. Because no matter how small your yard is, you'll waste what has been given you if you spend all your time looking at the fence.
2) Discover new strengths. With outside time being off limits and mobility up and down the stairs to the basement being somewhat a struggle, James turned his attention to puzzles. Before he got his cast on, we knew he had a slight interest in puzzles. Now 4 weeks later, he has absolutely amazed us. Since my other boys never really gravitated to puzzles, I didn't have a whole lot of them around the house. I did, however, have a set of continent puzzles I'd gotten for teaching my 6 year old homeschool geography this year. James started out mastering South America. I was pleased, but with only about a dozen pieces I wasn't surprised to see him memorizing the puzzle. Then he turned his attention to North America. When I noticed that he was matching the shapes of 50 states, Canadian territories, Mexico, Central America and the islands to the puzzle outline I called my husband to stare with me in disbelief. A day later, our 2.5 year old had conquered Asia, Europe, and Africa as well, all the while refusing help from anyone who offered and persevering til he finished the very last piece. If he hadn't had the cast, who knows if we'd ever have discovered his hidden talent. Sometimes it takes a weakness to discover a strength we didn't know we had.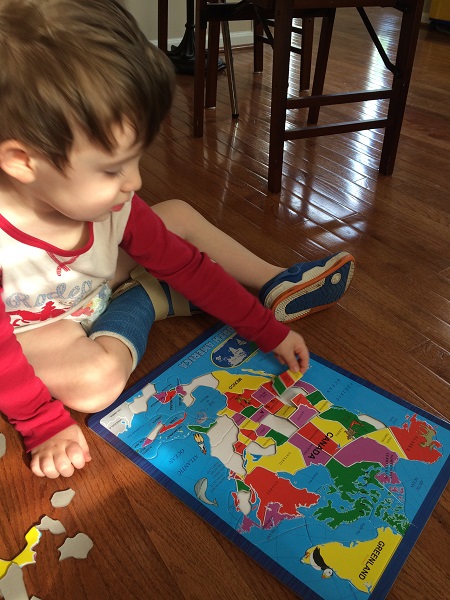 3) Love on others. There is only one member of the family less mobile (for the moment) than James and that is baby brother, Beau. James seized the moment amidst his trial to spend his "down" time with baby bro and give him some love and attention. Because no matter how bad things are, there is always someone else who could use your love and encouragement.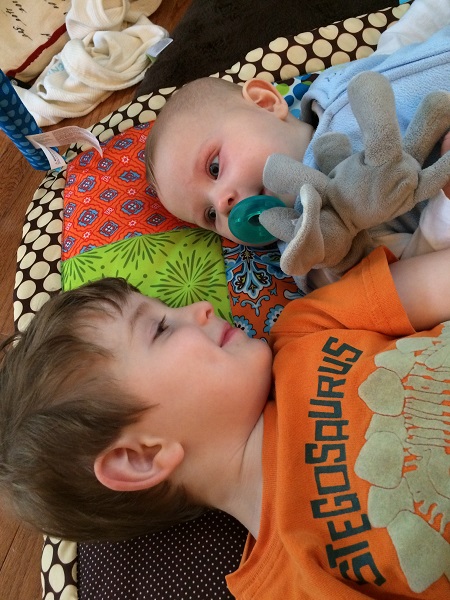 4) Break expectations. When we finally had a dry enough day to play outside for a bit, with just a little bit of help on and off, James took immediately to his tricycle. Basketball and backgammon were also on the agenda. While we do have to accept our limitations, that doesn't always mean we have to be defined by them.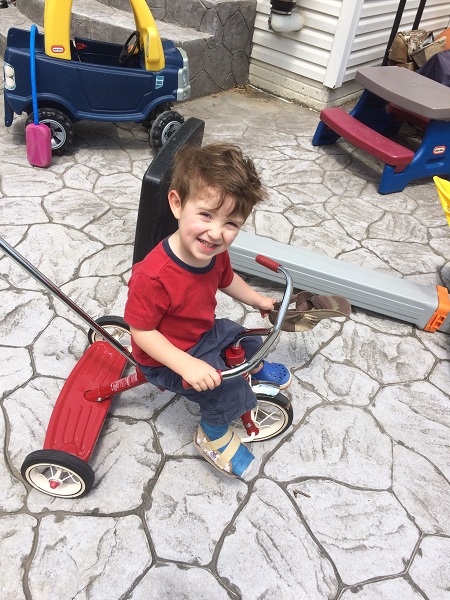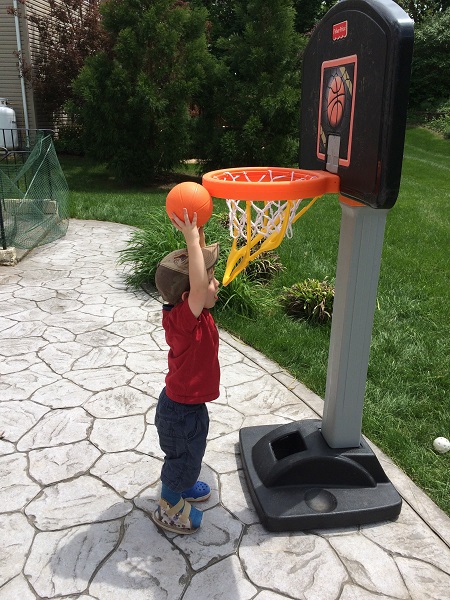 5) Let others help.  It was so sweet over the course of the weeks with his cast on to watch his brothers learn compassion and service. Each night, Isaiah faithfully prayed for James' foot to heal. Luke was sweet to offer James his hand or build a special Lego surprise for him. Both boys served him by clearing his plate or bringing him his milk. It was a sweet reminder to this mama that sometimes our trials are God's opportunities to help others learn service and compassion.
On Tuesday, we went back to the orthopedist. Thankfully, the bone appears to have healed. While James is still a little unsteady, he is on the road to full recovery, but we're richer from having watched him walk through this trial with such grace. Next time I'm faced with something hard I hope I'll remember my brave and cheerful little 2 year old and weather the storm with a smile.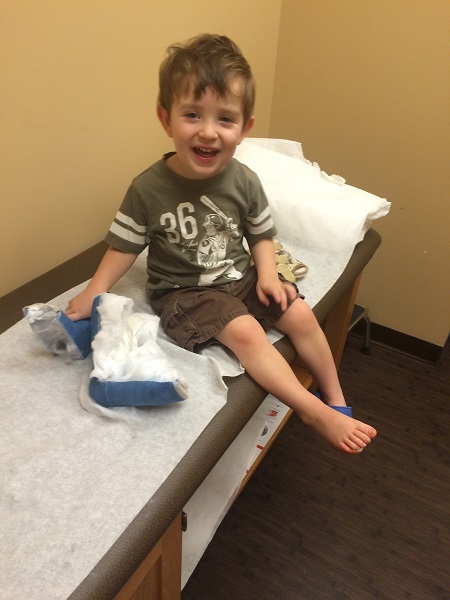 Slow Down: What Our Longings Tell Us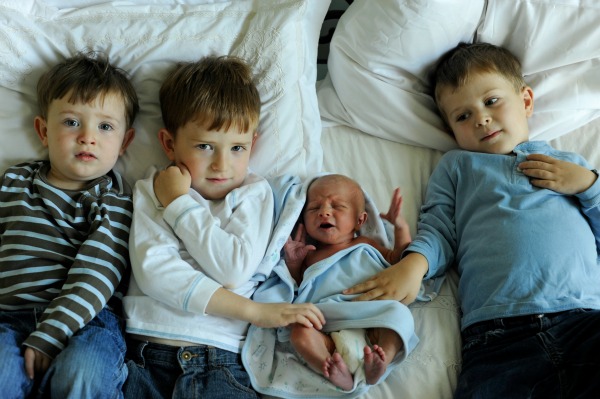 So in the past few weeks at my house, we've had a two year old fracture a bone in his foot, pink eye, an ear infection, a twisted ankle, fevers, nausea, more pink eye, sore throats, and congestion. I'm thinking of putting yellow caution tape outside and posting the word "Quarantine" on our doorpost. Undoubtedly, it has been a very strange and eventful sick ward. These are not the days that you look back on with nostalgia. These are the days you pray to get through. But I do know the days—or perhaps, more aptly put, the moments—where we just wish, somehow, we could slow down time.
Recently, my two year old has been coming and cuddling up next to me, looking up at me and saying in his still babyish voice, "I love you, mom." The simple sincerity in his statement, the turn of his chin as he looks up at me, his dimples, his bed-head, his sticky fingers: could I just somehow bottle it all and uncork it on another day when I need to hear, see, and feel it again?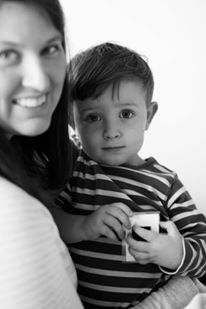 These are the moments where, yes, we wish time would slow down, as Nicole Nordeman has put words to in this wildly popular music video: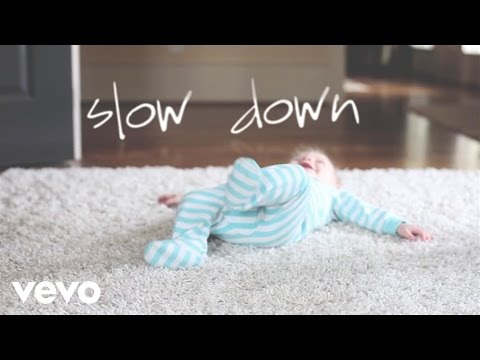 Such moments come to all of us, parents or not. They are the moments when you are laying in the grass on a perfect September Sunday looking up at the light shafting through the trees, feeling the warmth of the sun on your skin, the lightness of the breeze, and then closing your eyes with a deep, settled sense of peace.
One of my moments, I'll never forget, came when I was 17 years old and was spending a summer in Cuzco, Peru. Each morning I would climb up to the flat rooftop of the guest-house where I was staying and have some time reading my Bible. I'd watch the sun as it eased its way over the Andes, and somehow, I felt free enough to just sing and worship God there, alone on that rooftop. I remember one morning being so caught up in the beauty of the sunrise and of the truth of the words I was singing about God, that I just praised and wept and held my hands up in worship. Still, to this day, when I think of the tenderness of my love for God–the youth of our romance–I think of that morning on a roof, 11,500 feet above sea level, soaring over the cares of the world.
But while we've all known moments we wish could last, something else in us seems to bristle at the over-sentimentalism that people sometimes use to airbrush the reality around such moments. A friend of mine posted a picture of her two children, all smiles, embracing one another. She captioned it, "A split-second of genuine affection before they went back to clobbering each other." Another friend posted a picture of her and her daughter smiling two dazzling smiles against a picture-perfect backdrop of blooming flowers. Then she shared how moments before and after that photo she and her daughter had been quarrelling to the point of tears. A lightening glimpse of peace surrounded by an afternoon of thunderous heartache.
Recently, I was reading a friend's words of how tired she is of having people tell her to "Enjoy every moment!" with her little one. It seems as if every time she goes out, someone says to her, "They grow up too fast," or "Savor it!" or some such comment. She's frustrated with all the saccharine that is attached to life with young children. I can feel the tension between these two points of view. As I was thinking about what she said, I saw her words echoed in a recent blog post. I found myself in agreement about the pressure that all the "Cherish this!" sentiments can put on a young mother who is in the thick of sleepless nights and sweeping crushed Cheerios off the floor and round 3 of the stomach flu. We shouldn't feel like we have to enjoy every moment. And the blog author's main take-away is a very good reminder to remember that the whole point of all our -parenting is that they grow up. That's not a tragedy—that's the God-ordained trajectory.
But as my husband and I talked it over, I couldn't help thinking that there is something particularly fleeting about these little years. There is a reason why this refrain of "Enjoy it," is so oft-repeated. Why people can hardly help saying it. Our little guys are changing so fast. The rate of their growth, both physical and mental, will never be matched again. The children I had just a few short months ago are so different from the ones they are today. Everyone who is telling you to enjoy it, the ballads which long for it to slow down, they are all trying to express a truth that is buried in our hearts. Here it is:
We are meant for eternity.
Okay, you say, that was a leap. But hear me out. There is something in us which just wants these special days to last for always, right? That is why we annoy our children with pictures and videos, why we relive these moments in our memories, why we wish so hard, sometimes, for the moments to slow down. We are living within time, but God has "set eternity in the heart of man" (Ecclesiastes 3:11). We long for something of that "eternal now" because God placed that longing within us. As singer/songwriter Michael Card puts it, we are built for eternity, but "stranded in time."
If we have those moments, where just for that fleeting second, everything is right and perfect and good and we want it to last, don't berate yourself for that desire. Remember that desire is evidence that you were designed to live eternally in a world that is not blighted with sin, but where everything is right, where your heart is tuned to praise God, where everything that is good and true and beautiful lasts and leads you to praise your Maker. You were made for that.
So next time you have one of those moments, don't hoard it as if that memory were the end-all and be-all of human existence. The point isn't about the sweetness of your child, the beauty of that sunrise, or whatever else you wish could last. It is that these good and perfect gifts point us toward a perfect and good Giver who built us to long for timelessness because we were made for eternity with Him. Let the look back lead you to look forward in expectation. You were made for something beautiful-and that beautiful moment is there to whet your appetite for something even better.
Thank You For Your "No": A Mother's Day Letter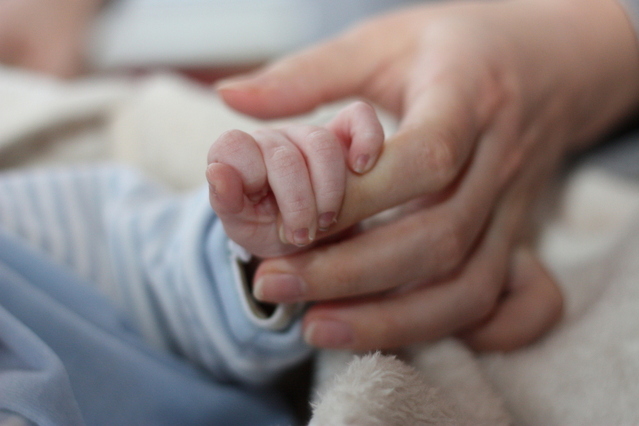 This Mother's Day I hope someone will snuggle up next to you, wrap two (probably sticky) hands around your neck, and tell you that you are a good mama—tell you that you are loved. I hope you'll get a picture that a chubby little hand drew with more love than talent or a phone call from a grown son or daughter who is blossoming because of the love you've sewn in them. And I hope the man you've joined your life to will look deep into your eyes and tell you thank you: thank you for the love you lavish, for the nights you lose sleep, for the drudgeries you endure, for the pain you've faced—all because you wear the name, "Mama."
And while I hope someone thanks you for the things you do each day. I want to thank you for the things you haven't done. I want to thank you for taking a humble little path, not of glory, but of sacrifice.
You see, I've seen you around. You have an incredible amount of talent and intelligence. Some people think you've foolishly tossed chances away. But you know in your heart that you made a choice—and a worthy one. You said, "yes" to your children and that meant sometimes saying, "no" or at least, "not right now" to parts of yourself. A lot of people have no idea about the things you've turned down: the promotion, the spotlight, the time, energy and availability for that quiet dream of yours. Sometimes saying "yes" to motherhood has meant saying "no" or "later" to so much. But you've done it. And while no one may see the quiet heroism of laying down your own life, I want you to know there is One who knows and who values the service in obscurity.
He values also the ways you've said, "yes" and "no" with your money and resources. He sees the little luxuries you've done without so that they could have piano lessons, a week at camp, braces, or a little bit tucked away each year for college. You've made do with less to give them more. It's a gift you've given through your, "no." It's a gift that the children may not appreciate until it's time for them to make similar choices, but it's a gift you've willingly, quietly given. God sees it. He gets it because he gave us His most precious gift of all so that we, His children, could have more as well.
He sees all the many "no's" you've said, so that you can say "yes" to them. For the naps you've done without, so you could say "yes" to tea parties and Lego building; for the night out you've given up so you could help her get her scouting badge or ease the pain of a little one teething; for the free time you've done without so you could read one more chapter of that beloved book, coach him through writing his college entrance essay, or stitch up the torn princess dress.
And while you may get a thank you from your children or from your spouse this Mother's Day for the things you do, no one may thank you for the quiet things you haven't done. So I hope this note finds you, mama. Because what you haven't done is as important as what you have done.
But even if this note doesn't reach you, I have a feeling it's okay. Because you, of all people know, that what you've received far outweighs the sacrifice. You'd do it all over again in a heartbeat for that sticky hug, for that scrawled picture, for that phone call. You'd do it all over again to see that smile, that look of accomplishment, that contented moment when their eyes close and you watch them dreaming. You've learned the secret: that sacrifice is not the way of death, but the way of life. You've learned that the humble road where we lose ourselves is the one where we find the greatest joy. Because life was never meant to be stockpiled and saved, but splashed joyously out—and you, sweet mama, have made quite the splash—soaking everyone around you with the joy of your life spilled for others. I know you are soaked through with joy because of it.
If we haven't yet met, welcome! I'm so glad you stopped by. My aim with every post I write is to challenge you to live a deep and fearless faith. You'll see I often write about motherhood because I'm write in the middle of it: four sweet children deep. Consider signing up to get these posts directly to your inbox, or check out my book for new or "new again" moms: Waiting in Wonder: Growing in Faith While You're Expecting.
The Way Back to a Heart Ablaze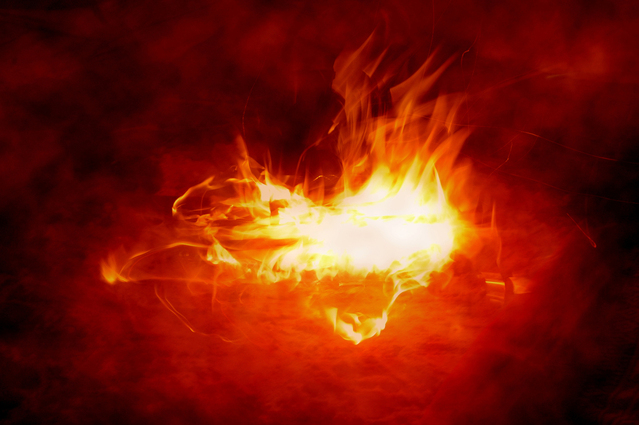 The Emmaus road felt as dry and dusty as their hearts. You see, on Friday, the man for whom these two weary travelers had hinged their entire lives had been crucified. They'd given this Jesus their everything. They'd turned their worlds upside down for him, and now he was dead. Heart-broken, life-broken, these men plodded on talking about the shattering events that they had witnessed and the strange rumors they'd heard—rumors that this Jesus had been raised from the dead.
And while they walked on in this dejected state, their hearts raising so many questions, a traveler joined them. He traveled with them in the midst of their disillusionment; he traveled with them in the midst of their despair; he traveled with them in the midst of their disbelief.
What do you do with your life when you've lost your center? How does life feel when there is no ballast, nothing weighty, nothing of substance to keep you in balance? And what if in the midst of that very lost-ness, the answer was right there in your presence, walking the hard road with you? That is the case here.
For you see, Jesus, the very one whom they had been grieving, the very one who had changed everything for them, was right there with them—risen, alive, and full of unimaginable, enlivening power, and they didn't even know it.
So this stranger began to talk with them about the Scriptures. He began to retell the stories, the stories which all pointed ahead to him—to Jesus—as the key which unlocked every door, to the piece which made every other piece fit, to the answer which made all the questions suddenly seem elementary. Everything past pointed to him, but everything future also suddenly became infused with meaning because of him.
And suddenly their hearts burned within them as this stranger spoke and opened up their Scriptures to them. Their hearts burned within them, not only because he was there, and because he opened up their eyes to the prophesies which foretold him, but also because with him everything ahead had meaning again, a purpose which thrusted them with passion into their future. With him, suddenly even the most mundane parts of life became infused with a greater purpose, with a weight of importance that they could never have without him.
I keep coming back to this passage in the Bible and re-reading it. If you aren't familiar with the story, found in Luke 24:13-35, go back and reread it. I've come because I've been weary, dejected, and lost like these travelers. I've come because I've wanted to feel my heart burning within me again like these travelers. And I've come and camped out on these pages, hoping.
Have you ever knocked on the door of heaven for so long that your knuckles got scratched and bloody? Have you laid your pillow down on God's door and said, "I'm not going anywhere until I hear from you?" If you have, you know that God loves that kind of persistence. He loves it when everything comes to a roaring halt until we find our center again. He loves to answer that kind of prayer. "You will seek me and find me, when you seek me with all your heart" (Jeremiah 29:13).
Do you feel like someone has pricked the center of your life and let the air out of it? Are you meandering, aimlessly, hoping that no one will notice you've lost the zest for it? Maybe you are on the Emmaus road and you need to realize that you aren't alone. Even in your lowest place, he's with you. Even at your ugliest and worst, he's been by your side. Even in the doubts that might have felt like a betrayal to another, he has been on your side pointing your eyes to the trail-marks which have always pointed ahead to him. Even when the mundane drum-beat of life has so beat you down, that you've lost sight of why you were marching in the first place, if you come and seek, really seek for answers, he won't disappoint you.
He'll lift up your eyes and let you see glory: two hands breaking bread—a sign for you of a body that was broken for you in the midst of your sinfulness. He'll lift your eyes up and let you see that in the midst of your powerlessness an unlimited death-shattering, life-creating, hell-binding, heaven-opening, power has been in your presence all along. If you come to the table hungry, he'll satisfy you. Come with nothing and you will not leave empty-handed. Seek, knock, and you will find that you were found long before you knew you were missing. You were rescued before you knew you were lost. He's on the road with you. He has places he wants to take you. If you truly look for him, you'll glimpse him once more and get to say with those who've been undone in his presence, "Weren't our hearts burning within us?"
Ask.
Seek.
Knock.
Don't give up until you feel his burning presence again.
I started this blog with a purpose: to invite my readers to a deep and fearless faith. That's a faith that burns inside you without consuming you; it's a faith that compels you into purposeful risk. It's a faith that is all about this risen Jesus. If you're looking for that kind of faith or need to renew a faith that is in embers, explore this blog, sign up to receive it in your inbox, or drop me a note. I'd love to pray for you and encourage you to keep asking, seeking, and knocking.
What God May Want to Teach Us through Our Exhaustion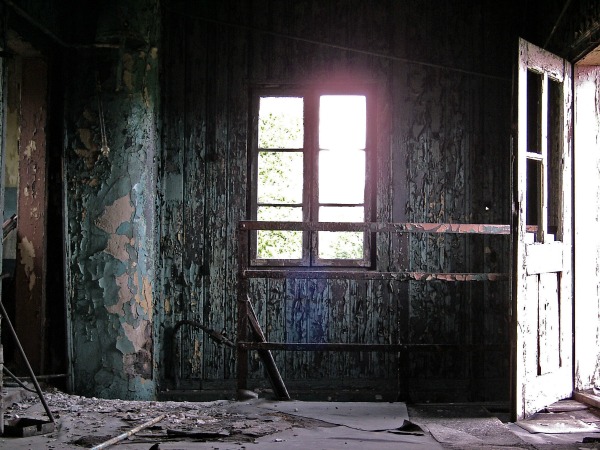 Lately, I've felt exhausted. If it's not the physical exhaustion from waking up multiple times a night to feed my four month old, it's the exhaustion that comes with trying so hard to instill character and discipline in my 2, 4, and 5 year olds. But the reminding, the instructing, the modeling, the reinforcing—well, as any parent in the trenches knows, it's a lot. It is hard work that takes everything you've got… and then some.
The other night on my way back from a book group I attend, I was thinking about some of the other mothers I know and how there is this same look of exhaustion and, at times, almost desperation in their eyes. I was thinking about how often we long to spend more time with each other, but we simply don't have any more of ourselves to give when it comes to the end of our days. And then I felt the Holy Spirit nudging me with this question:
Do you think there might be a purpose in the near-constant state of exhaustion that we feel as parents of young children?
"A purpose?" I wondered. "Why would there be a purpose to our exhaustion?"
1. "You Need Me." The words came as a loving reminder. A newborn baby relies on his or her caregivers for everything. From feeding, to changing, to swaddling, or even burping—a baby is an adorable bundle of need, but a bundle of need, nonetheless.
But like that baby, we as mamas are needy, dependent beings too. We face taxing physical demands: night-wakings, carrying little ones, feeding, bathing, changing, dressing, undressing, cooking and laundering for them. And beyond the physical, as our children grow, there are the almost moment-by-moment dilemmas we face in questions of discipline and priorities, the trying of our patience, and the doubting of our own wisdom.
Perhaps, God wants us to begin parenthood feeling completely at the end of ourselves because that's the place where good parenting begins. When we realize that we aren't enough, when we realize how desperately we need God to show up, perhaps that's the place where everything that is any good happens.
2. "You Can't Do It All."
I tend to burn the candle on both ends. I have a hard time turning in when something I'm working on isn't finished. I have to remind myself that the Bible says, "In vain you rise up early and stay up late, toiling for food to eat, for he grants sleep to those he loves." (Psalm 127:2)
Part of the discipline of trusting the Lord, is trusting that he has given exactly the number of hours we need to do the tasks he wants us to do. We rest in his grace and not in our power or works, when we go to bed at a reasonable time or even take a nap when we need it. "Unless the Lord builds the house, the builders labor in vain" (Ps. 127:1).
Jesus, himself, moved within the limits of a twenty-four hour day. Certainly, he could have worked later or gotten up earlier…healed one more, taught one more parable, but he trusted in the limits God had put on his physical body. How much more should we trust God with leaving things undone! He is in control. And rest is his gift of grace to us.
3. "You Are Loved, Just Because." Sometimes when we are exhausted, we just can't. We can't take the meal to the family who is in need. We can't sign up for the ministry that could desperately use an extra hand. We can't even perfect our talents or gifts because quite frankly, we don't have the time or the energy.
And you know what, it's okay. (Gasp!)
Yes, it's okay. It's okay because God doesn't love you for what you do for Him. He loves you simply because He is love. It's okay because the success of God's great plans doesn't rest on your shoulders, but on His. It's okay because life has seasons, and you are in an especially demanding season.
When I was younger, I read the biography of Amy Carmichael, a famous missionary to India who cared for hundreds of orphaned children. The thing that made the biggest impression on me was what she learned at the end of her life. After a lifetime of "doing" for Jesus, she was stuck in bed. While her mind was strong, her body was not. And for the first time, she learned that God did not love her for what she "did" for him—as if God actually needs anything from us—but that he loved her, simply loved her.
While God certainly is pleased when we join Him in serving others, He does not "need" us. He loves us even when all we can do is lie in bed. He loves us for who we are in Him.
I don't know about you, but I'm fairly sure God is trying to teach me something through the exhausting, desperate days of parenthood. What better place to start the journey than at the end of ourselves. What better way to love our kids, than to know that while we are finite we can point them to a God whose strength is infinite. What better way to rest in what we have to give today, than in knowing we are loved, simply loved.
So dear one, if you are exhausted, breathe. Go to bed early tonight and trust in the limitations God has given you as part of His grace to you. Trust that the little you have is enough, if you give it to Him. Trust that He loves you, and rest.
Isn't it good news that God is speaking to us in even the hardest places? I've come to live expecting to hear from Him in all kinds of places… places of hope, of desperation, and of joy. He whispers to us in all of these if we listen. Would you join me in expecting God in our everyday lives and struggles? If I could encourage you in this listening…in this living expectantly, it would be my honor to have you sign up to receive these posts straight to your inbox.