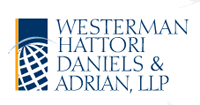 Another "key" decision on joint/divided infringement
Travel Sentry, Inc. v. Tropp (Precedential) December 19, 2017 Before Lourie, O'Malley and Taranto.  Opinion by O'Malley. Summary: Recent developments in the joint/divided infringement case law allow David Tropp to revive his patent infringement lawsuit against Travel Sentry and various other luggage manufacturers. Tropp's patents claim a method for luggage inspection, where the luggage manufacturer […]
The Broadest Reasonable Interpretation Must Be Consistent with the Specification
Mexichem Amanco Holding S.A. de C.V., Appellant v. Honeywell International Inc., Appellee November 17, 2017 Before Prost, Dyk and Chen. Opinion by Prost Summary This non-precedential opinion provides an important reminder that the broadest reasonable interpretation does not mean the broadest possible interpretation. The decision also highlights (indirectly through the decisions on appeal rendered by […]
Claims directed to an abstract idea without specifying an inventive concept would fail the Step Two of Alice
Two-Way Media Ltd. v. Comcast Cable Communications, LLC November 1, 2017 Before Lourie, Reyna and Hughes.  Opinion by Reyna. Summary This is a case appealed from a decision of district court that asserted that the claims of the patent are directed to patent ineligible subject matter under 35 U.S.C. § 101. United States Court of […]
Bayer left hard up when CAFC reversed district courts final judgment with some stiff words for the lower court.
Bayer Pharma AG, Bayer Intellectural Property GMBH, Bayer Heathcare Pharaceuticals, inc., v. Watson Laboratories Inc., Activis Pharma, Inc. November 1, 2017 Before Lourie, Moore and O'Malley.  Opinion by Moore Summary: The CAFC held that the district court clearly erred in finding that a skilled artisan would not have been motivated to arrive at claims 9 […]
Masterminding functional claiming of an apparatus, but too soft on intrinsic evidence for claim construction.
MasterMine Software, Inc. v. Microsoft Corp. October 30, 2017 Before Newman, O'Malley and Stoll. Opinion by Stoll. Summary MasterMine appealed from a stipulated judgment of noninfringement and invalidity following adverse claim construction and indefiniteness rulings from the United States District Court for the District of Minnesota. The CAFC found that the District Court had correctly […]