---
Q&A With the Guys Behind Mountain Outpost, the Craziest Sh*t To Happen In Ultrarunning
A few months ago, I interviewed the trio behind one of my favorite YouTube channels, Mountain Outpost, for a Trail Runner magazine assignment. Host Jamil Coury, sidekick Schuyler Hall and creative genius Michael Carson launched Mountain Outpost when they released their debut show, "Mystery Drop Bag Challenge," nearly one year ago in late May of 2016.  
The magazine published a very abridged version of my conversation with these guys in the April issue. I decided to use this forum to run a fuller version of our Q&A, along with screenshots from several episodes.
I did a little happy dance when Mountain Outpost released a new installment today, shot last weekend at the Lake Sonoma 50 (linked at the bottom of this post). Jamil's weekly newscast, Mountain Outhouse, continues to run, but the Outpost Challenges have become sporadic special reunions, since Jamil and Schuyler no longer live near each other.
The Q&A follows this intro, which I wrote for the magazine. Enjoy!
Three-quarters through the 2016 Quad Dipsea, a 28-mile rain-soaked mudfest on the famed Dipsea trail north of San Francisco, Jamil Coury, 31, of Phoenix, Arizona, and Schuyler Hall, 28, of Walnut Creek, California, hammer down the trail while holding two gilded, dog-sized faux reindeer adorned with bells and holiday ornaments. Coury also holds a camera on a selfie stick to film them.
Earlier in the race, which takes place two days after Thanksgiving, Coury and Hall had paused at key junctures to gulp pumpkin-spiced lattes, consume entire cans of pureed pumpkin and choke down pints of vegan mushroom gravy. They filmed their antics and the digestive discomforts that ensued while offering colorful commentary along the way.
"The climbing is brutal," a wet, miserable Coury says. Switching the camera angle to film the back of the reindeer's head running down slick singletrack, he adds with forced cheer, "It's Prancer's first Dipsea!"
Days later, they transfer the footage to their colleague and ultrarunning friend Michael Carson, 30, of Tempe, Arizona, at the Phoenix headquarters of Aravaipa Running, the trail-racing company that Coury heads up. Carson, the company's videographer, adds a Muzak soundtrack, inserts goofy graphics with pop-culture references and uploads the 11-minute video—dubbed Quad Dipsea Holiday Challenge—to their YouTube channel Mountain Outpost.
A comedy show about ultrarunning, Mountain Outpost has gained a cult following since its debut in May 2016. The show has hooked fans like ultrarunner Jimmy McCaffrey of Hamden, Connecticut. "Mountain Outpost is to trail running what Caddyshack is to golf," he says. "It both celebrates and spoofs our culture, reminding us it's really awesome but not to take ourselves too seriously."
Their first video, Mystery Drop Bag Challenge, features Coury and Hall simulating a four-lap race on a mountainous trail in desert heat while using stuff from random drop bags that ultrarunners had left behind three months earlier at an Aravaipa event.
Before each lap, Coury and Hall open a bag, consume whatever edibles the bag contains and apply whatever clothing or medical aids they find inside. They become progressively overheated while running in layers of ill-fitting clothing, and sick to their stomachs while eating melted, sugary snacks and gulping warm, expired drinks.
The team also produces a weekly newscast, called Mountain Outhouse, which opens with Coury's signature line: "I'm your host, Jam Jam, and this is the craziest shit to happen in running this week." Wearing reflective sunglasses to conceal the fact he's looking down to read a script, Coury anchors a news show as informative as it is satirical.
Coury started ultrarunning in 2005 and, in 2015, completed what he nicknamed the "the Slam of the Damned," four of the hardest 100-mile races: HURT, Barkley (finishing four of the five loops to become the last man standing), Hardrock and Ultra-Trail du Mont-Blanc. In 2017, he'll race Barkley and Hardrock again. [Update: Jamil made it through three loops of the Barkley on the first weekend in April; you can watch his cool 20-minute vlog about it.] Hall, a speedy runner on roads, transitioned to trails in 2014 through Aravaipa's Arizona-based events. His claim to fame is a world record of 1:48 in the "beer half-marathon," drinking 13 beers over 13 miles, set in December 2015 at Aravaipa's Across the Years ultra.
Q&A with Jamil, Schuyler & Michael
Me: How did Mountain Outpost get its start?
Jamil: It's fuzzy in my mind how the show came to be. What it is now is an evolution, and Mystery Drop Bag Challenge was the first concept.
Michael: Now I remember! We had a previous show called Trail Talk, which is a serious talk show for Aravaipa Running, and in an episode, I put in a little picture of an owl when Jamil said something, and it was kind of ridiculous. There was this "ah-ha" moment of what Mountain Outpost could be.
Jamil: That's right—he edited in this goofy random thing, and it made me laugh.
How did Mystery Drop Bag Challenge happen after that "ah-ha" moment?
Jamil: It just popped into my head to try to use these old drop bags, and I thought, "It can't be just me. I have to do it like a race and race someone." I thought, who would be up for that? Or who would be good in this type of show? Schuyler.
Why was Schuyler the first person who came to mind?
Jamil: He was an Aravaipa ambassador, really involved with our group runs, and someone who's funny and pretty much up for anything. He'll rally at 3 in the morning and go do something. Probably, too, because he did the beer half marathon—I knew he had that "it" factor, I guess.
Schuyler: I said, "I'm in, just tell me where and when and let's do it." I'm relatively new to the ultrarunning scene, so I didn't really understand how crazy some people got with their drop bags. That made for some legitimate anxiety and for those very real reactions from when we filmed it.
Were you surprised that Mystery Drop Bag went viral?
Jamil: Yes and no. When we were doing it, we knew it was ridiculous. Haley [Pollack, president of Aravaipa Running] and Michael could not stop laughing while we were filming it; they had to put their hands over their mouths to keep the laughter out. When we first watched it in the office, we couldn't stop laughing—we were almost on the floor and all in tears.
That's a tough act to follow. Did any subsequent episodes go viral?
Jamil: Well, it was a bit of a reality check. We kept making things, and sometimes we would pour so much time and energy and money into an episode, but it wouldn't get any comments and hardly any views. Sometimes it's discouraging, but fortunately, we're doing it because it's fun and we love it. We know that if you keep doing it, you'll have some successes, even surprise ones. Chasing Walmsley was our biggest surprise. We never expected it to be our second biggest video.
Describe Chasing Walmsley. 
Jamil: Schuyler and I dressed up as [champion ultrarunner] Jim Walmsley and tried to mimic his outfit from Western States, with holes in our shirts. We went after two of his Strava records in the Phoenix area. We didn't get the first one, but we both beat the second one.
The episode US Sky Drinker completely cracked me up, with its over-the-top, retro-style video game spoof. It looks like you guys were having so much fun. How did that episode, which you shot in Silverton, come to be?
Jamil: It was insanely fun, probably the most fun I've ever had making a video. The idea came together in a day; we were all up in Silverton, and we just grabbed a few friends and it came together that afternoon. We saw that Patrick Sweeney did a Hope Pass Beer Mile, where he ran back and forth and called it something like Skyrunning Beer Mile. We thought we should do a true Skyrunning race, going up and down a ridiculous avalanche. We grabbed whatever cameras we had, and just filmed as much as we could, then literally dumped it in Michael's lap.
Michael: I wasn't there, and there were a lot of technical issues. That whole video, I would say, is the biggest diamond in the rough and my personal masterpiece. There's no original audio; it's completely wiped, completely redone. That's like my life work, my childhood, things that I lived through—it's all there in that video.
Struggling to eat large amounts of food while running is a recurring theme in Mountain Outpost challenges. What was one of the most difficult things to choke down?
Schuyler: The most difficult challenge for me, bar none, was the Chipotle Challenge [which involved running to several Chipotle restaurants in 103-degree heat and consuming a burrito at each]. I love Chipotle, but that day, in those temperatures, and with my minor brush with heat stroke, was the hardest.
While filming, have you ever had to take a time-out and say, "This isn't funny anymore; I could seriously hurt myself"?
Jamil: Yes. The Chili Pepper Gu Challenge. We had a four-lap race and ate chili peppers mixed with unflavored Gu before each lap—a 300-foot climb up a mountain and back down, on a super-hot day. We ended with the Carolina Reaper, the world's hottest pepper. I almost died out there. It took me almost 40 minutes to do the last quarter mile; I was hunched over, and Michael had to come find me. I thought something serious was going to happen because of the pain in my chest and body.
Schuyler: It helps that Mike is sort of the resident parent of the staff, so a lot of the time, even before we do it, he's the one who's concerned and asking, "Is this actually a good idea?" It helps to have him on site when we do some of the more idiotic maneuvers.
How would you describe the Mountain Outpost mission?
Michael: In this sport, there's so much seriousness, so just to see some fun is awesome. We make things that we'd want to see, and it's great that people enjoy it.
Jamil: For me, this is an outlet to kind of be crazy. In other parts of my job, I have to be more serious in the role, and this is something where I can literally do whatever. Actually, that's not entirely true; we have two videos we had to take off the Internet because we broke some laws.
What were the videos you had to take down about?
Jamil: One was The Beer 10K, where we did a 10K trail run and each of us carried a six-pack, and you could drink the beers anywhere you wanted in the six miles, as long as you were done with them by the end. We did it in a mountain park where you needed a permit to drink alcohol, and we didn't have one, so we got busted. Then there was one called Aid Station of the Future where we used a drone and flew snacks and booze to Schulyer out on a trail in a mountain park. We weren't busted, but pre-emptively took it down.
How did the weekly Mountain Outhouse newscast spin off from the Mountain Outpost challenges?
Jamil: After Schuyler moved [to take a job in California], we wanted to continue the consistency on the channel. The very first one was a complete shit show. It was me reporting on the beer mile championships over the summer, and I decided to do a beer mile newscast where I would drink four beers and tell four news stories. I was poking fun at Sage Canaday, because on his old YouTube channel, he did this fake "nip tips" infomercial, with nipple guards made out of tin foil. So I ended the newscast just wearing foil, and it's total sophomoric humor to the maximum. The show has evolved since then, but you gotta start somewhere. Now, every episode is scripted, and Michael does an absolutely fantastic job of editing. I come up with the script and delivery of the lines, and he takes that and amplifies the humor in it.
Going forward, what is ripe for skewering or shining a light on in our sport?
Jamil: Anything where someone is taking themselves or the sport too seriously, or anytime there's a controversy. When I don't agree with something happening in the sport in general, I like to say something about it. I don't necessarily want to offend any people or make them feel bad, but sometimes I feel it is my duty to call them out.
Viewers want to know, what's your relationship status?
Schuyler: I am uncomfortably single, mainly because I have to talk about Mountain Outpost early on in the dating process, because I'm going to get googled, and Mountain Outpost is gonna come up and I'll need to explain it.
Jamil: I'm single as well. A little-known fact about me is that I have a child. It's not something hugely public, but I'm no longer with his mother. He's almost 11 months old [but since this interview was conducted early in the year, he's turned 1 now]. Once I have more custody and time with him, he's going to be an integral part of my life. It's been a hard process, and I'm still working through it. I've had a few starts and stops with some people, but that's currently the status.
Michael: I'm the married one of the bunch.
Are you guys making a profit? 
Jamil: Currently we're not. We do turn monetization on our videos, but I don't know if we've made more than $10 a month. We'll probably spend, easily, $100 an episode on props and things. For now, we love doing this, and we're fortunate that Aravaipa is keeping the lights on and paying some of the bills.
If Mountain Outpost isn't generating income, then what makes producing it worthwhile?
Jamil: It's a creative outlet for me. The way I was raised may have something to do with it; I always enjoyed business, but I kind of got pushed into an accounting type career path, and maybe there's more of this artistic, creative side of me than I knew even existed when I was younger, and this is a way to explore that. I love the creative process of coming up with an idea, and then making it a reality, and then hearing the reaction to it. Making people happy, and making them laugh—that's really rewarding.
I genuinely appreciate the levity and commentary these guys bring to the sport. I'm glad the Mountain Outhouse newscast is continuing, and I hope Jamil and Schuyler can work their travel schedules to produce more Outpost challenges. Their latest episode is "Real Aid, Fake Arms," about working an aid station at the Lake Sonoma 50. (But if you haven't checked out Mountain Outpost, then I suggest starting with the episodes linked above, along with this classic one below, "Ultra Fashion Drop Bag Challenge," which I like because it showcases running in the Marin Headlands as well as their irreverent humor.)
You can subscribe to the Mountain Outpost YouTube channel and follow @MountainOutpost for updates.
Personal Postscript
I'm stoked my book will ship in mid-May, and Scott Dunlap—to whom I provided an advance copy—wrote this great review. You can pre-order a copy of The Trail Runner's Companion: A Step-by-Step Guide to Trail Running and Racing, from 5Ks to Ultras; and, anyone who preorders this month can fill out this form to be in a drawing I'll do May 1 to win a coaching consultation with me. I have a book launch planned May 31; you can find out details about this and other events on this page.








Related Stories
It's Getting Hot, Heavy and Hard: Yes, I'm Talking About Peak Training for My Stage Race
In less than six weeks, on May 14, I start a week-long, self-supported race while shouldering a pack containing approximately 20 pounds of food and gear. Ninety-nine other competitors and I will go off the grid, camp at night and cover 154 miles through the moist, fragrant and volcanic climate of Hawaii—traversing tangled rain forests, sharp lava rock, sandy beaches and windy grasslands. We'll be wet, dry, hot and cold, but mostly wet, from sweat and tropical rain.
I'm in the thick of peak training for the Mauna to Mauna Ultra, and if you don't know what these events are like, then I hope you'll read my article published by Trail Runner last week, "Five Ways To Know If a Stage Race Is For You."
Peak training involves increasing your training load and preparing very specifically for the conditions of your race. For multi-day, self-supported stage races, the preparation becomes more complex. Given the interest in the Marathon des Sables, which starts April 7, and similar stage races like the Grand to Grand Ultra, I thought I'd share how I train during the four to eight weeks leading up to this type of race.
Here are some snapshots to give an overview of stage-race peak training:
What these pictures don't show is that I'm also adapting my digestion and metabolism to better handle the limited food I'll carry and consume during the event. That means, during long workouts, I try to eat more calorie-dense and complex food, but less frequently, instead of ingesting a steady stream of simple sugars as I would during a faster-paced ultra (e.g. I'll have trail mix, or half a bar, that mixes protein, fat and carbs, in lieu of several gels). During the final phase of a long run, I'll intentionally bonk (experience the discomfort of running low on glycogen) and keep going at a slow pace to adapt to this feeling of bonk and, hopefully, prompt my body to tap into its fat stores more. Meanwhile, I bought dehydrated backpacker meals to taste test, to see which I want to bring for the event.
I plan to use a few VFuel gels each day of the race, along with VFuel's drink mix, for quick-absorbing sugar and electrolytes; but, I plan to make do with less. (I'm an ambassador for VFuel and recommend it; you can buy some through their site and use the discount code "Sarah20" at checkout for 20 percent off.)
Since New Year's, my weekly mileage has been in the 50 – 60 range, and over the past three weeks, I upped it to the mid-60s – 70s by adding a two-a-day and also more weekend volume along with some pack training. Additionally, I'm walking around throughout the day as much as possible. Here's how last week looked, for example, with 71.5 miles, 14K+ elevation gain, 13.5 hours running/hiking and 45 minutes of PT/conditioning:
The most depleting peak run I have planned takes place April 15, when I'll do the Diablo 50K with a loaded pack, and then I'll run longer the next day for a back-to-back.
I still have  a lot of work to do, however, to get all my sh*t together and make it as compact as possible to fit in my pack! This is how that process looked in 2014, the last time I did a race like this.
I'm equal parts excited and scared to attempt this type of adventure again. Being an inaugural event, the Mauna to Mauna Ultra (see website) has unknowns and therefore added risks. Plus, I'm haunted by the fact that every time I've traveled to Hawaii, I've spent the first few days feeling as if I'm in the first trimester of pregnancy; that is, slightly "off," extra slow and mildly queasy when I try to run, due to the heat and humidity.
The race directors don't publish the exact route (those details remain secret until we start the race), only a general description and a course profile.
The website reads, "The starting line is at sea level on Coconut Island off the east coast of Hawaii Island. Camp 1, which is your campsite on the evening before the start of the race, is situated close to the crater of Kilauea at an altitude of almost 4,000ft (1,219m). The finish line is on the west coast of Hawaii Island and provides participants with a spectacular and rewarding view of the Pacific Ocean. On completion of the course, you will have climbed two volcanic mountains and traversed from one side of the island to the other – something not done since the kukini (ancient native Hawaiian runners)."
"Preparation is the key to success," my first coach liked to say, so I'll try my best!
While my training is about where it should be, I've fallen behind on an important thing related to this effort. As part of doing the Mauna to Mauna Ultra, I launched a fundraising campaign for Free to Run, and I've only raised 16 percent of an ambitious $10,000 goal. I should make clear that I'm raising this money entirely for the nonprofit—none of it will be used to offset my travel expenses or race-registration fees; rather, I'm donating all the money I raise to Free to Run, and I'm doing it because I believe strongly in this group's mission. The girls and women Free to Run helps are inspiring me to push past boundaries and work for change. (For the record, I also want to note that I'm paying for and competing in the Mauna to Mauna on my own; I am not being comp'ed or treated as a media rep.)
I sincerely thank this blog's readers who've already donated to my campaign; if you haven't, then please visit my crowdrise page to learn more about the group's mission.  You can follow FreeToRunNGO on social media to get great updates like this:
If you're interested in reading more about training and competing in stage races, then check out this blog's category of posts related to training and racing in the 2012 and 2014 Grand to Grand.
A few final announcements …
My book, The Trail Runner's Companion: A Step-by-Step Guide to Trail Running and Racing, from 5Ks to Ultras, is in production and ships soon! If you order a copy using this link and then fill out this form by April 30, you'll be in a drawing for a coaching consultation with me. Please help spread the word about the book by sharing my earlier blog post about it or posting on social media if/when you order a copy.
If you're in the Bay Area on Saturday, April 22, I hope you'll come to a 5pm gathering at the Sports Basement Walnut Creek for this year's Trails In Motion Film Festival, featuring nine inspiring short films about trail running. I'll be there as a special guest and will read a short passage from my book. Another special guest will be Wally Hesseltine, star of one of the films showing, Thirty Hours, about his Western States experience last year. (see below for short trailer of the fest)
Save the date: Wednesday, May 31, 7pm, A Great Good Place for Books in Oakland: my launch party! More details to come.
Enjoy these two videos: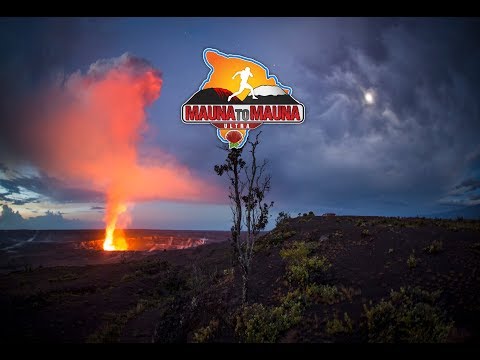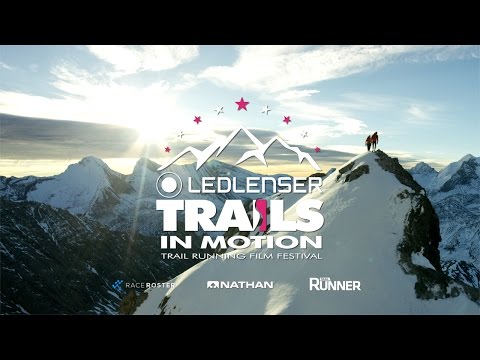 A Look Inside "The Trail Runner's Companion": My Ultra of a Book
It took nine months, like a pregnancy. It felt like training for—then running—a hundred-mile ultra. But I got through the metaphorical labor and delivery, and I mentally crossed a finish line. I wrote my first book!
I'm pleased to announce:
"In 2005, one month before I turned thirty-six, I lined up for a marathon unlike anything I'd ever experienced, with runners unlike any I'd ever met." So begins this 288-page, 14-chapter guide that takes readers on a journey from safe, consistent training to adventurous, ambitious trail racing.
The publisher, Falcon Guides, officially releases it June 1; but, you can preorder it here. Additionally, here's a schedule of where I'll be speaking about the book.
On last Sunday's run, a friend asked how The Trail Runner's Companion differs from other running books in the trail and ultra niche. I told him:
 The book explores the "why" as well as the "how" of becoming a trail runner and graduating to ultras. It goes beyond showing how to achieve better trail-running performance—that is, how to structure weekly and monthly training, develop trail-specific techniques and kick ass on race day. The chapters also convey the culture and ethos of the sport, and spotlight many notable characters in it.
It's full of stories—mine and others'. Every chapter opens with a story, and real trail tales—many funny, some frightening—breathe life into the practical advice.
It's full of beautiful photographs, including a phenomenal collection from Howie Stern.
It's for all runners—male and female, rookie and seasoned. I purposely created a crossover book from road to trail, sub-marathon to ultra, organized progressively so that beginners can find their footing and build their base, while experienced endurance athletes can learn fresh tips for training and fine tune their ultra game plan.
I'm grateful that several trail-running mentors and heroes took time to preview it. [Update: Read the first review of the book, by Scott Dunlap, here.] Here's what some had to say:
"With The Trail Runner's Companion, veteran ultramarathoner Sarah Lavender Smith presents a thoroughly researched compendium full of useful tips. Sarah is an engaging storyteller, and this fun-to-read book is chock full of great recollections and advice from savvy mid-pack runners and elite competitors. The Trail Runner's Companion is an essential resource for beginners and experienced runners alike." – John Medinger (longtime ultrarunner, race director, and Western States 100-Mile Endurance Run president)
" The Trail Runner's Companion will guide a newbie trail runner to success while being comprehensive enough that a veteran trail runner can glean many useful tips. Sarah blends her own trail-running savvy with knowledge from well-known experts. Beyond being chock-full of practical advice, the book nicely captures the ethos of trail running and the mindset of the trail-running community. Sarah peppers the advice with personal anecdotes, which keeps the book relatable and entertaining to read." – Pam Smith, M.D. (100K national champion, Angeles Crest 100-mile course record holder, and 2013 Western States 100-Mile Endurance Run champion)
"Sarah Lavender Smith has long been one of trail running's finest and most insightful writers, and her first book, The Trail Runner's Companion, ties everything together for all trail runners, from newbies to veterans and all abilities in between. She expertly and empathetically describes how one should train, eat, drink, and think while becoming a trail runner. But perhaps most importantly of all, she tells us what it means to be a trail runner—why this journey, in her words, 'all the way up to the summit and back down,' is worth the effort. If you already are a trail runner, The Trail Runner's Companion will make you want to become a better trail runner. If you aren't yet a trail runner, The Trail Runner's Companion will make you want to become one." – John Trent (longtime ultrarunner, race director, Western States Endurance Run board member, and award-winning sportswriter)
Friends, I would sincerely appreciate if you would help the launch by pre-ordering, and share the link on social media with #TrailRunnersCompanion. (The publisher's marketing guru says that Amazon and other sellers buy books based on demand, and a book with a lot of preorders will get a bigger initial buy.)
If you pre-order before May 1, you can enter a drawing for an hour-long coaching consultation with me during which we will address any questions you have about trail/ultra running. Just fill out this form.  
What's inside? Here's an abridged Table of Contents:
Introduction: My Journey from Road to Trail
Section 1: Train on Trails
Chapter 1: Become a Trail Runner. Goal: Adopt a trail runner's mindset. Highlights: Think and act like a trail runner; the single best piece of trail-running advice I ever got; how to talk like a trail runner.
Chapter 2: Gear Up for the Trail. Goal: Get the trail-specific clothing and gear you need, but keep it simple. Highlights: Tips for buying the right trail shoe; clothing essentials and less-essential add-ons; your independent running store.
Chapter 3: Build Your Base. Goal: Run well and consistently, adding more miles on trails. Highlights: How to structure your base-building week; when and how to run hard and fast during base-building; Running Form 101.
Chapter 4: Conquer Hills and Navigate Gnarly Terrain. Goal: Get up, down, and through whatever the trail presents. Highlights: Mentally prepare and adjust for all types of trail; uphill and downhill technique; workouts for hill practice; how to handle sloppy, rough terrain.
Chapter 5: Conditioning for the Time-Crunched Trail Runner. Goal: Develop an efficient routine of supplemental exercises to run better and prevent injury. Highlights: Dynamic stretching; core, upper and lower body conditioning; injury prevention.
Section 2: Be Safe and Healthy on Trails
Chapter 6: Stay Safe and Minimize Risks on the Trail. Goal: Know where you're going and how to handle potential threats. Highlights: How to avoid getting lost, but what to do if you do; animal encounters; prepare for severe weather; what to do if you get hurt.
Chapter 7: Refuel and Rehydrate for Optimal Trail Running. Goal: Learn the best ways to eat and drink before, during and after trail runs. Highlights: How to eat healthy every day without deprivation; what to eat for shorter and longer training runs; how to balance hydration and electrolytes.
Chapter 8: 6 Common Trail Running Troubles to Avoid. Goal: Learn how to prevent and troubleshoot typical problems on the trail. Highlights: Blisters, chafing, cramping, diarrhea, upset stomach and vomiting, gear malfunction; how to pee, poop and deal with your period on the trail. (Lots of poop talk in this chapter!)
Section 3: Race on Trails
Chapter 9: Choose Your Races and Plan Your Season. Goal: Find and plan for one or more races that inspire and challenge you. Highlights: How to choose your trail races; different distances in trail racing, including Vertical Ks and Skyrunning; putting it all together to plan a training season.
Chapter 10: Train Specifically for Your Race. Goal: Develop a training cycle to build and sharpen for a goal race. Highlights: A four-step process to train for trail races; how to determine what your training mileage should be; how to prepare specifically for the conditions of your race.
Chapter 11: Put It All Together For Race Day. Goal: Plan and execute a race in a way that makes you proud and fulfilled. Highlights: 6 steps to taper right; how to plan race-day refueling, hydration and gear; checklists for race day; how to pace a trail race; trail-racing etiquette.
Section 4:  Become an Ultrarunner and Find Adventure on Trails
Chapter 12: Ultras: The Twenty-First Century's Marathon. Goal: Learn about the sport of ultrarunning and what it takes. Highlights: What it takes to be an ultrarunner; how ultras are different from shorter races; 12 inspiring ultrarunners to know.
Chapter 13: Go the Distance in Ultra Trail Races (50K to 100 miles). Goal: Train wisely and develop strategies to finish the longest race of your dreams. Highlights: How to adapt your trail training for ultra distances; a sample 70-mile week for peak training; mental strategies for ultras; how to know when to tough it out and when to quit; how to plan crews, drop bags and pacers.
Chapter 14: Keep Your Trail Running Fresh and Fulfilling. Goal: Train smart and avoid burnout to run long for life. Highlights: How to avoid burnout and overtraining; how to give back to trails; how to run long and strong no matter what your age.
If you like the outline and want to read it, then I hope you'll preorder it and share the link on social media to spread the word. If you'd like to be entered in a drawing for an hour-long coaching consultation with me, then fill out this form, and I will do the drawing on May 1.
Here's more advance praise, for which I'm so grateful:
"Sarah has really nailed it. From gear to nutrition to lingo, it's everything a budding trail runner needs to get going and thrive on trails." – Magdalena Boulet (2015 Western States 100-Mile Endurance Run Champion and 2008 U.S. Olympian)
"Sarah Lavender Smith is a prolific runner, writer, and adventurer, and her new book is the definitive work on all things related to running on that majority of Earth's surface unpaved by the hands of man. Whether you're an elite athlete looking to tackle a multi-day race through the wilderness, or a first-timer seeking to venture onto less tamed pathways, The Trail Runner's Companion is an indispensable resource for all your needs and something that belongs on every runner's bookshelf." – Dean Karnazes (ultrarunner and New York Times bestselling author)
"The Trail Runner's Companion is a must for runners looking to hit the trails! With humor and insight, Sarah provides practical and time-tested tools for success with trail running. Whether you are brand new to trails, or preparing to tackle an ultramarathon, Sarah's book will be a tremendous resource." – Cory Reese (author of Nowhere Near First and columnist for UltraRunning Magazine)
"The Trail Runner's Companion is a must-have for all trail runners, both new and experienced. It brings a wealth of knowledge and entertaining stories to keep you engaged in the valuable content of the book. If only I had The Trail Runner's Companion to read before my first trail race, I could have avoided so many mistakes! I highly recommend it." – Kaci Lickteig (2016 UltraRunning Magazine UltraRunner of the Year and Western States 100-Mile Endurance Run champion)
"The Trail Runner's Companion is an excellent resource for those just entering the wacky world of ultras, as well as for those looking to sharpen their skills, improve times, and reduce injury. Through Sarah's anecdotes that precede each chapter, we're able to immediately put into perspective and vision the lesson we'll be learning and how it relates to real life. Her tips for success—honed over two decades of running and racing—are excellent reminders of what we need to do to be more successful when the gun fires. Great resource." – Eric Schranz (host and writer at UltraRunnerPodcast.com)
"Yay! Congratulations. What embarrassing stories about me did you include?" – Morgan (my husband) [You'll have to read Chapters 5 and 8 to find out.]
"I really like the photos! I'll read it later." – Colly (my daughter)
"Cool." – Kyle (my son)
I welcome your feedback, and I greatly appreciate your help in spreading the word about my new book. #TrailRunnersCompanion








Comments
By: It's Getting Hot, Heavy and Hard: Yes, I'm Talking About Peak Training for My Stage Race | The Runner's Trip: Run Long, Travel Far, Discover More by It's Getting Hot, Heavy and Hard: Yes, I'm Talking About Peak Training for My Stage Race | The Runner's Trip: Run Long, Travel Far, Discover More
[…] it's ready to go. Co-host Sarah Lavender Smith's book ... by Ultramarathon Daily News, Tue, Mar 28 - UltrarunnerPodcast
Related Stories
Lessons in Race Day Prep & Strategy: How Two Mid-Pack Ultrarunners Ran Their Best at a Road Marathon & Trail 50K
The only thing for me that rivals the satisfaction of running a personal best at a race is training a client to do so. Last weekend, two of my clients nailed their races at the Way Too Cool 50K and the Napa Valley Marathon, in spite of a short training period of about two months. A combo of smart training and race-day execution paid off. I'm using this post to spotlight what worked for them because they are fairly typical mid-pack runners with whom I bet a lot of readers can relate. Subtle but important changes to their weekly routines and race-day plans made big differences and might help you, too.
Meet Heather and Jacob
I've been coaching Heather Sutherland off and on for a couple of years. She's 45, has a busy full-time work schedule, two kids, lives in the South Bay with access to trails, and has been running trails at the marathon and shorter distance for a little over a decade. In 2012, she graduated to 50Ks and ran six of them over a four-year period. Last spring, I coached her to finish her first 50-miler at Lake Sonoma, and she met her goal of finishing under 12:30 (by one minute!).
Heather hired me again in December after she gained a spot in this May's Miwok 100K. We outlined a training plan for January through spring to build up to Miwok, with the March 4 Way Too Cool 50K as a key practice race and stepping stone toward her main goal. I pushed her to set a goal of PR'ing at Way Too Cool; she has run it twice before, finishing 6:46 and 6:42. I firmly believed she could get under 6:40 this year and possibly stretch to sub-6:30. We prioritized improving speed and efficiency because her average pace at the Lake Sonoma 50M (14:58/mile) is a tad too close for comfort to make the cutoff times at the Miwok 100K.
Jacob Kaplan-Moss hired me around new year's because he made the gutsy goal of participating in this September's Grand to Grand Ultra stage race (seven days, self-supported, 170 miles), and he knew I had experience racing that particular event and coaching others for it. He's 35, started running about eight years ago, and has successfully finished shorter trail races and a few 50Ks. He has a busy full-time job and lives in Davis, where the terrain is very flat, so he can only run hilly trails on weekends. Beyond prepping for the stage race, he also wanted a coach because he has struggled to go beyond the 50K; he "death marched" to the finish of his one and only 50-miler, the 2016 Bryce Canyon 50, and DNF'ed the Cuyamaca 100K last fall. He plans to do a couple of 50Ks and a 50-miler this summer leading up to the Grand to Grand Ultra.
When Jacob contacted me, he had already registered for the March 5 Napa Valley Marathon. He wanted to run Napa for training and to enjoy the destination, but he felt ambivalent about really racing it. He had run two road marathons before—San Francisco and Big Sur—with a PR of 4:04. I encouraged him to take the Napa Valley Marathon seriously, with the goal of running a strong, steady sub-4-hour marathon. We made a plan to improve speed, fitness and consistency during January and February, and leverage that for a good performance at Napa, before switching gears to more specific 50K and 50M trail training later this spring and summer.
Heather and Jacob both shared the trait of being mid-pack trail runners who haven't been very serious about competing; for them, enjoying the experience, graduating to a new distance and finishing feeling good (rather than "death marching" or DNF'ing) is victory enough. I gently but firmly encouraged them to take their racing more seriously, and to view themselves as legit competitors rather than mere mid-packers, in order to tap into their potential. By "legit competitors," I mean they are racing the clock for a goal time, and striving to pass others toward the end for motivation, but not necessarily racing to place in a certain spot relative to others.
Training Highlights
Toward the end of 2016, neither Heather nor Jacob ran with great consistency. They had some good long runs that hit the teens in mileage and occasionally stretched to 20, but their weekday runs were somewhat sporadic and unfocused. I started working with Heather during the first week of January, and with Jacob in mid-January, which gave us only six to eight weeks to prepare for these races on the first weekend of March.
When I designed their individual weekly plans, I believed it would be a mistake to ramp up their mileage in less than two months to where I ideally would like to see it for a marathon and 50K—in the 50 to 60 miles/week range. That increase would be too much, too soon. Instead, we focused on establishing a consistent pattern of weekday runs, two of which were challenging because they incorporated speed intervals and hills. They also started strength training and physical therapy exercises two to three times a week, for approximately 15 to 20 minutes at a time, with an emphasis on core and balance.
Their long runs grew in duration gradually, and their weekly mileage total grew from the mid 30s to the mid 40s—not very high, but every workout had a purpose and fit into a pattern. Both grew more attuned to their pacing during speedwork and on long runs.
Jacob trained to become very comfortable with a marathon goal pace in the 8:50-8:55/mile range by doing a good amount of speedwork at a much faster pace, and by accelerating during the end of his long, slow runs to finish at this pace. We settled on a marathon goal pace of 8:50ish so that he could be sure to break 3:55 at the marathon, factoring in a bathroom stop if necessary. I believe he can finish a marathon sub 3:50, but we set a more conservative goal for Napa given the short training time horizon, and because he has never broken 4 hours at a road marathon. Also, he has a history of going out too fast at races and then slowing down significantly.
Jacob had two 16-mile runs in January, then raced the San Francisco Half Marathon on February 5; then, due to travel, his schedule allowed for only one significant long run before tapering for Napa. He completed a focused, successful 23-mile training run on February 23, on a paved route similar to the Napa marathon course, during which he practiced his marathon goal pace and finished with a faster mile.
Heather worked to grow more comfortable averaging 12-minute miles (5mph) on her long trail runs so that a sub-13-minute average pace would feel manageable when factoring in aid station breaks and extended hiking during tough uphills in her 50K. Heather completed three key long runs between January 1 and the March 4 Way Too Cool 50K: a 20-miler in late January, another 20-miler in early February, and a 26-mile trail marathon on February 11.
Finally, both Heather and Jacob raced a shorter race to practice pacing, refueling/rehydrating and mental strategies. They used these shorter races as dress rehearsals for their race-morning routine of getting ready and arriving at the starting line stress free.
Jacob raced the San Francisco Half Marathon in early February with the purpose of running the first few miles at his marathon (not half-marathon) goal pace, to learn what it feels like to hold back and establish a relaxed pace in the early miles; then, he used that event's flat final five miles to simulate the final segment of the Napa Marathon, mentally tackling the seemingly endless paved straightaway and speeding up for a strong finish.
Heather raced the hilly Golden Gate Trail Marathon on February 11 with a goal of improving her efficiency through aid stations, powerhiking with purpose on the tough climbs, and gauging her steady pace to make sure she was comfortably under a 13-minute average pace.
By taking these practice races seriously and running them with focus—instead of running them "just for fun" as supported training runs—both gained confidence as well as a great workout.
Race-Day Strategy
A couple of weeks before the Napa Valley Marathon and Way Too Cook 50K, I worked with Jacob and Heather one on one to study the course profiles and aid station locations, so they could adequately refuel/rehydrate at these water stops and avoid carrying unnecessary stuff. Jacob—an ultra-distance trail runner accustomed to carrying a water bottle—realized he didn't have to carry his own water in the road marathon given the frequency of water stops and the cool weather forecast. We made a plan to time his gel intake right before certain water stops, so that he knew ahead of time which water stops to drink at, and which to run past without slowing down. Heather, meanwhile, plotted where she would take a gel and where she would partake of the aid stations' real-food snacks based on the Way Too Cool course profile.
The Early Miles: Then, we strategized about how to run the early miles. Jacob focused on staying relaxed and settling into his pace without getting carried away by the starting-line energy and without getting tangled up in the first mile's crowd. He initially thought he should go slower than goal pace in the early miles, and speed up to goal pace or slightly faster in the middle miles, but I advised no, it's better to settle into your goal pace right away, and establish and hold that rhythm; besides, the goal pace likely will feel relatively slow in the beginning since you'll have frisky legs from tapering, and since so many others around you will start too speedy.
Heather, by contrast, needed to adjust her typical conservative starting pace and run faster than usual at the start. The Way Too Cool 50K begins with nearly a mile of wide, paved road and then funnels into 8 miles of rolling singletrack trail. The last two times she ran it, Heather got stuck behind lots of slower runners on this first portion of singletrack and felt confused about whether and how to pass. This time, I told her to run aggressively from the start to get ahead of slower mid-packers; let faster runners pass, but don't be shy about getting ahead of slow pokes. "Go hard from the start to get a good spot on the singletrack," I told her, "and then use my favorite piece of parenting advice: CTFD (Calm The Fuck Down)."
The Middle Miles: As we studied the middle portions of their race routes, we planned how to stay steady, how to stay mentally positive, and how to regulate calories and hydration. I reminded them of one of my favorite sayings that applies to both marathons and ultras: "There will be highs, and there will be lows, and neither will last very long." If they feel a "high" or moments of mild euphoria, which is common in the teens to early 20 miles, and they think "I got this! I'm having a great day," to not speed up significantly. Stay steady instead. Conversely, when (not "if") they experience a low (e.g. "This sucks … the wheels are about to come off … this is not my day…"), to have faith that it will pass. Use those low points to check whether you need calories to nip a bonk in the bud, and/or whether you're dehydrated.
I told them that if you've taken care of your calorie and hydration needs, then you're likely experiencing normal mid-race fatigue, which is a sign you're working hard. Don't be discouraged by the fatigue; instead, congratulate yourself that you're experiencing a sign of working hard and pushing yourself to achieve your best performance possible today.
The Finishing Stretch: Perhaps most importantly, we envisioned and planned for the final miles. I repeatedly warned Jacob about the Napa Marathon's deadening final stretch—a purgatory of flat, straight-away pavement—and recommended he train on long-run routes with a similar finish. He psyched himself up to tackle the end and to pretend as if he were running a 10K or 5K, regardless of the fatigue from the first 20 miles.
When Jacob mentioned he might start listening to music toward the end, I advised against it, and not just because the event has a rule against headphones. In any race—especially when approaching the finish—putting on a music player, adjusting it and listening to music can be risky because if you lose time while fumbling with the device, or if you hear a song that doesn't fit your mood, then you can get in a worse mood and become further distracted from the focus on racing. (I listen to music occasionally in extra-long ultras but not in 50K or shorter races.)
A better alternative, I suggested, is playing "The Road Kill Game" in the final stretch, wherein you give yourself one point for every person you pass, deduct a point for anyone who passes you, and see how many points you can earn by the finish line. It's amazing how motivating and entertaining The Road Kill Game can be in the final miles of a race, especially in a road marathon when there are lots of people around (unlike an ultra where the participants are more spread out).
For Heather's finish at Way Too Cool, we strategized about how to handle the final aid station, which is less than 2 miles from the finish, and the final gnarly little hill. We made a plan for her to ingest a final gel before that aid station, and ignore that last aid station altogether. Instead of stopping for aid and then wilting on that last insult of a highly technical hill, as many Way Too Cook 50K participants do, she would blow through and tackle the hill with purpose, then sprint to the finish in the final flat mile. Developing this plan and mentally rehearsing it made her excited about—rather than worried about—the final miles.
How They Did
"It was a really weird race for me," Jacob told me afterward. "Objectively everything went really well—I was right on pace until the last 6 or so miles, when I was able to speed up—but it just felt hard. … It was a significant mental effort the whole time."
That's a road marathon for you, I told him. Road marathons, especially flatter ones, feel relentless and require constant focus when you race them, unlike a trail marathon or ultra where the variability of terrain and elevation will physically and emotionally give you more ups and downs.
"I felt really good about the gels and water stops—I was super efficient—but I was in one of those grumpy states mentally," he added. Thankfully, he channeled his negativity into running harder. When it started to rain at mile 19, "I said, 'Fuck it, if I run hard, I'll get done sooner. I played The Road Kill Game and passed 60 people. Only three people passed me, and two I caught back up to again, which was awesome."
His time: 3:49:21. Way to go! Whereas he averaged an 8:50 min./mile by the half-marathon mark, he finished with an overall average pace of 8:46/mile.
"Almost every other race I've run, other than these two [the San Francisco Half Marathon and Napa Valley Marathon], I feel I've gone out too fast. These are the only races where I feel I've had a plan and executed it and finished fast. … When I was done, I had nothing left, and I felt mostly relief, like, 'Thank God it's over!'"
Jacob is happy with the result and the training that led up to it—"I found myself looking forward to the speedwork … I'm running faster than before, and a lot more efficiently"—but he is not eager to sign up for another road marathon anytime soon. "I'll be glad to get back to doing trails."
Heather's 50K also went according to plan, until she faced a couple of unforeseen challenges and deliberately had to work to stay strong and positive in the face of them.
First, she and other runners had to take a not-so-little detour around a washed-out section of trail about two-thirds of the way through, which added an extra not-so-little hill. Consequently, the elite-level runners generally posted slower times this year; women's winner Meghan Roche, for example, was about 10 minutes slower than her winning times from the prior two years. Given the course condition, Heather knew that beating her prior best at Way Too Cool of 6:42, much less getting near her stretch goal of 6:30, would take Herculean effort.
"I kept thinking, 'Try to be grateful for everything that's going right'—I was grateful I had slept well, and that it wasn't raining yet. I just tried to run as much as I could. But it was hard, really hard." Rather than get discouraged, she reminded herself that feeling "this is really hard" was a good sign that she was pushing her effort to perform closer to her full potential.
Then, for no particular reason at around Mile 26, her Garmin watch blinked out, and she had to run without the objective measure of time and pace. She felt annoyed, distracted and momentarily distressed about her malfunctioning watch, "but I kept telling myself, 'Just forget about it.'"
Approaching the finish, she followed our plan even though she had no idea of her time. "I blew through the aid station and smoked on the uphill, working really hard on that uphill, and when it flattened out, I ran as hard as I could. … I told myself that even if I don't PR today, I'll know that I left it all out there."
Her time: 6:32:36. Way to go! Ten minutes faster than her prior Way Too Cool 50K best time, and I'm confident she would have gone sub-6:30 if the course didn't have that reroute.
The Postmortem
It's important to reflect not only on what went right, but what went wrong. A so-called "B" race that is a stepping stone to a more important race later in the season can be a great teacher (see related post). Both Heather and Jacob made mistakes that they, and I, learned from and hopefully won't repeat at their A-level big ultras later this year.
Jacob realized a few miles into the marathon that he was wearing worn-out shoes that had more than 500 training miles on them. I made the mistake as a coach of assuming he made smart shoe choices and wore fresh shoes; I failed to ask him about his shoe choice ahead of time, and to remind him to time his shoe purchases so he'd have a fresh pair broken in for race day.
Heather experienced significant nausea around Mile 18, which made her slow her pace and engage in deep breathing until it passed. When we dissected what may have caused it, we realized that in addition to taking gels (which have electrolytes) and potatoes dipped in salt at aid stations, plus some salty pretzels, she also took a salt pill from an aid station mid-race. This amount of electrolytes almost certainly is excessive on a cool day when she wasn't sweating an unusually high amount. Hypernatremia (too much sodium in the blood) can trigger nausea and water retention. I felt guilty as a coach that I had not quizzed her more closely pre-race on her typical electrolyte intake; I would have advised her to avoid the aid station salt pills. But, this is a valuable learning experience for us both that will help her prepare for the Miwok 100K.
I'm so proud of both Jacob and Heather and can't wait to see how they do in their big ultras later this year. I thank both of them for letting me share their stories.
Bonus
If you want more training tips, then have a listen to the UltraRunnerPodcast episode that I recorded March 1 with Eric, a few hours after I finished the Salmon Falls 50K. This episode features a mini race report from me and lots of training advice about how to graduate to ultras while achieving consistent, effective training month to month. Disclaimer: Due to post-race fatigue, I developed a case of loopy logorrhea; and, I had a tickle in my throat, as usually happens post-ultra from heavy breathing, so I frequently and annoyingly clear my throat. But it's a fun episode in which Eric and I spar and laugh a lot. I appreciate that he got me to talk about my book, The Trail Runner's Companion: A Step-by-Step Guide to Trail Running and Racing, from 5Ks to Ultras (isn't that a long subtitle that promises the moon?), which is being published in May. I'll link to the amazon page for pre-orders as soon as the publisher finalizes the cover and pub date.
As Eric says, "And now, go out and run."








Related Stories
All Women Should Be Free to Run: A Campaign For Those Who Face Violence and Repression
We're approaching the 50th anniversary of the 1967 Boston Marathon, when a 20-year-old journalism student from Syracuse University named Kathrine Switzer challenged the all-male tradition and rules by running the 26.2 miles. Officials tried to stop her by interfering and pulling her off course, but she outran them.
Five years later, six women staged a sit-in at the starting line of the New York City Marathon to demand to run the race with the men. They were protesting rules of the Amateur Athletic Union (the governing body of the sport that sanctioned marathons in those days). The AAU had relented to allow women to run sanctioned marathons, but only if the women had a separate starting line.
It seems outrageous and almost difficult to imagine that American women—who now make up more than half the entrants in U.S. road racing events—would face such barriers to participation. When I began running and training for marathons exactly one decade after the 1984 Summer Olympics introduced the women's marathon, I took for granted that I could run 26 miles wearing nothing but skimpy shorts and a tank top, and that the guys I ran with would be friendly and supportive.
Fast forward to 2012. I met an awesome woman named Stephanie Case during the Grand to Grand Ultra multi-day stage race; we shared a tent, and I learned about her work as a human rights lawyer for the UN. We kept in touch over the years, and I followed her online posts with awe and admiration as she worked for human rights in extremely challenging situations, such as in a South Sudan refugee camp (see related post).
In 2014, Stephanie started a non-governmental organization called Free to Run to promote running and other sports for women in regions where cultural or religious beliefs and the threat of violence keep girls and women from participating in athletics and outdoor recreation. She started in Afghanistan, and now the program is spreading to other areas.
In three years, in spite of being a small volunteer organization, Free to Run has made a significant impact not only on the girls and women who've experienced hiking, 10Ks, marathons, skiing, skating, volleyball and even ultras with Free to Run's support; but also, on the communities they live in, by changing attitudes and promoting tolerance.
This is why I've committed to raise $10,000 for Free to Run over the next three months, and I hope you will support my effort through my Crowdrise page!
"When I started training, I couldn't run on the street," says Zainab, who became the first woman to complete the marathon in Afghanistan, in 2015, as described in this video below. "We had just one day training on the street, and cars would stop; the children were stoning us; the people said bad words, like, 'Prostitutes, why don't you stay at home?'"
Thanks to Zainab's example in 2015, five young women ran the marathon and more than 100 ran the 10K last year. Free to Run's blog post about the event describes a scene involving one of the runners that harkens back to that of Kathrine Switzer:
"It was her first time running on her own, and she had never felt more free. A sharp reminder of the reality of running in Afghanistan came in the form of a young man on a bike on the side of the road, who made a beeline for her and attempted to knock her down. After lunging out of its path, Hameda dusted herself off and raced on. She was a bit shaken, but a motorbike wasn't going to stop her from achieving the goal she had set months before." That blog post also describes several progressive men, who are members of a mountain-running club that collaborates with Free to Run, who supportively ran with and encouraged the women.
Free to Run is about more than running and sports, explains Stephanie. It's about promoting tolerance and confidence among these girls and women, and changing the attitudes of society around them.  "In places like Afghanistan, the simple act of hiking or running outside, especially for women and girls, is a powerful thing. We believe through sports that women and girls can reclaim public space, and that ultimately changes the way in which society view females."
Highlights from Free to Run's work over the last couple of years, as listed on their website, include:
Over 50 female students from sports clubs in Afghanistan trained for and participated in a 10km race outdoors in the Central Highlands region.
Zainab, a Free to Run Ambassador, became the first Afghan woman to run a full marathon in her country.
Two ultramarathon teams from Afghanistan, including the first mixed-gender sports team from the country, successfully completed two 250km self-supported footraces in the Gobi Desert and Sri Lanka.
20 female students have gained access to weekly ski lessons and 5 women competed in the 2016 Bamian ski competition.
Nelofar, a Free to Run Ambassador and ultra athlete, started a running club of 20 women in the north of Afghanistan and successfully organized a half marathon for International Women's Day.
Female refugees in Hong Kong who were previously reluctant to leave their homes are now participating in outdoor activities on a regular basis.
Free to Run's refugee running team in Hong Kong received an award from the local running community for their achievements.
"In one of our more conservative regions where our team has been practicing for over six months now, it has changed the community's perspective," says Taylor Smith, Free to Run's program manager in Afghanistan. "Before, our program officer was having trouble recruiting girls, not because of lack of interest, but because of lack of permission; girls' families were not comfortable with their daughters running in public. Four months later, those families started sending their daughters, sisters and wives out to meet our Free to Run team to run. They told us, 'Because you have been running here regularly, our families decided it's safe for us to come as well.'
"Our goal for 2017 is to deepen our impact on girls and young women, and to turn them into strong leaders in their communities. We have recruited and developed core teams in three regions in Afghanistan who come together to practice sports three to four times a week; we've also integrated educational opportunities into these practices and hikes, such as lessons on the environment and human rights. We want to expand these opportunities and create larger teams, which is why we need fundraising!"
All of this has happened because Stephanie dared to think big and take action. "The things that I'm most proud about in life have started out as crazy and impossible ideas," she said during her recent TedTalk in Switzerland.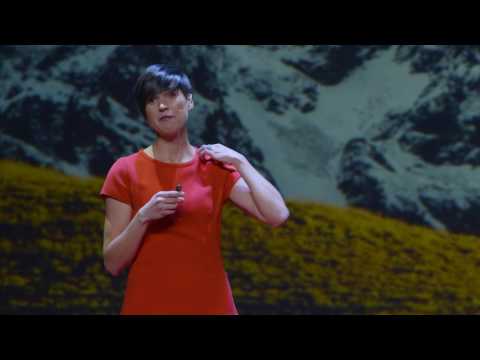 Think about how Americans' views of women running changed in one generation. Let's help change other parts of the world where women sorely need not just athletics, but basic rights and education, by using the power of running and recreational sports to bridge divides. Recently, Free to Run started a groundbreaking mixed-gender training team in Kabul. Imagine the progress toward peace and gender equality that could happen if Free to Run's work could spread.
I'm embarking on this fundraising campaign over the next three months because it coincides with training and attempting the most difficult athletic challenge I've ever faced: the self-supported, 155-mile Mauna to Mauna Ultra from May 14 – 20. I anticipate it'll be harder than the Grand to Grand Ultra or any 100-miler I've done because of the humidity and all the different climate zones and types of terrain we'll face on Hawaii's Big Island, from rain forests to the cold of Mauna Kea, along with having to carry food and gear for the week in a pack. If I doubt my ability, I'll think of the determination of Stephanie, Nelofar and Zainab, who together completed the Gobi Desert stage race (read Stephanie's blog post about this experience).
What You Can Do:
For Further Reading and Listening:
My recent interview with Stephanie Case on UltraRunnerPodcast, in which she talks about Free to Run and about her harrowing New Year's Day rescue in the Alps following an accident during which she almost died.
"The Real Story of Kathrine Switzer's 1967 Boston Marathon": a gripping first-person account by Kathrine Switzer.
"You've Run A Long Way, Baby," my first-person essay on female role models, body image and the power of running.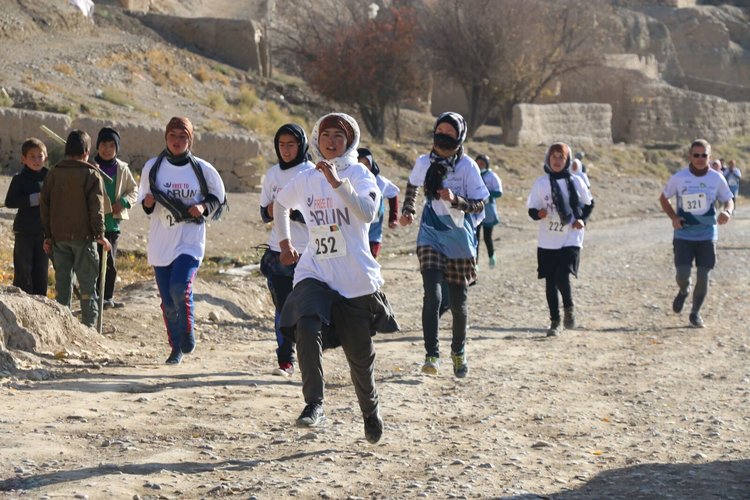 Related Stories