---
On My List and On the Horizon
(Ahem, brief introductory note …) Dear readers, if you have ordered and read my book, thank you! You could do me a huge favor by writing a short customer review on this page.
Whether The Trail Runner's Companion rises toward the top in online searches for running-related books, or languishes like a back-of-the-pack ultrarunner hanging out at an aid station, depends a great deal on how many Amazon reviews it receives and whether those reviews are mostly five-star. If I can get over 50 reviews, then The Trail Runner's Companion
will get fresh legs for a stronger run! Any help you can give to spread the word about my book, via reviews or social media shout-outs, is greatly appreciated. 
Where Did February Go?
I do this thing most mornings where I scrawl on Post-Its what I have to do for the day and week. Part of me knows I will not get everything done, but unrealistically—nay, optimistically—part of me believes I will. Inevitably, by evening, the lists mock me.
This pattern continues daily. Isn't doing the same thing over and over again, and expecting different results, one definition of insanity?
I'm going to use this post to reflect on some special projects and endeavors taking extra time, to reassure myself I'm not going crazy, I'm just spreading energy in different directions!
Mountain Running Camp in the San Juans
Last summer, I started talking with Jared Vilhaur—an expert guide, ultrarunner and owner of Highline Running Adventures based in Ridgeway, Colorado—and adventurer Allison Snyder, a trail-running buddy based in Ophir (near Telluride), about starting a mountain-running camp to introduce trail runners to a glorious slice of the San Juans.
Fast forward six months, and it's a go! I will be coaching and co-guiding at this four-day retreat, taking place between Ouray and Ophir, during two blocks of dates: July 11 – 14, and September 23 – 26. If you have any interest in running up and down some gorgeous mountains in southwest Colorado, and you'd like to learn or practice trail-specific, high-altitude running skills, then please check out the website and register. The site has the details about the degree of difficulty and what to expect. Also feel free to message me with any questions about it.
Check out the pic below of the cozy Opus Hut at 11,600 feet off of Ophir Pass, where our group will stay two nights: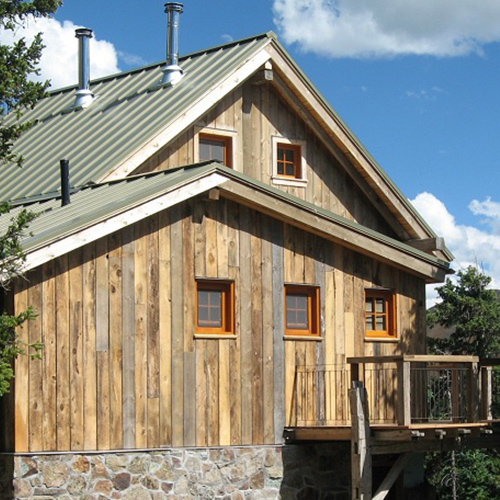 Speaking of camps, I will be attending coach Jason Koop's Memorial Weekend high-altitude ultrarunning camp in Colorado Springs. I've also attended Geoff Roes's ultrarunning camp in Juneau, Alaska, and a weekend retreat with Magdalena Boulet. I can personally attest to the awesomeness of a good-quality running camp/retreat with likeminded trail enthusiasts. It's also an excellent way to accomplish a multi-day block of higher mileage for training. Treat yourself and invite a friend!
Building a Dream House
In early 2016, my husband Morgan and I stretched our assets, took a deep breath and decided to anchor our future on a parcel of undeveloped rural property six miles outside of Telluride, across the street from the five acres my dad bought in the early 1970s and where my brother and sister-in-law now live. We've lived there the past two summers in an Airstream, and the time has come to build a house and start living there a full six months out of the year.
I never imagined I'd get to work with a team to design a house. The opportunity feels indescribably exciting, intimidating and daunting all at once. We're building something that will take the vast majority of our personal resources. We want it to fit into the environment, house our kids and their kids, and live on after we die. What if we get it wrong?!
We've spent lots and lots of hours with our builder and his team to finish the plans. It'll be a two-story, three-bedroom rectangular home in a farmhouse style. We're down to the level of details such as figuring out where the light switches should go. We just purchased tons of old, reclaimed lumber harvested from vintage farm buildings, so the home's boards and beams will have character. Fingers crossed (and approvals pending and weather permitting), we'll break ground on the foundation as soon as the snow melts in early May. It's hard to believe this is really happening …
Horsing And Running Around
Back in November, we transferred our family horse, Cobalt, from Southern California (where my son had been riding him at the Thacher School) to Oakland so that Morgan and I can ride. It doesn't take a psychologist to recognize that I craved a horse in part to fill the empty-nest void created by my son being at boarding school and my daughter at college, and in part by my desire to reconnect with my horse-centric youth.
Over the past three months, I fell back in love with riding and developed a strong bond with Cobalt. I visit him four or five times a week (Morgan rides on the other days), and I alternate between exercising him in an arena and on trail. While riding is not exactly satisfying athletically—because it doesn't raise my heart rate, and there's nothing competitive about it—I find it extremely satisfying mentally and emotionally, sort of the equestrian equivalent of yoga or meditation. To inhale the smells of the barn, to use both hands to groom Cobalt's sides and to saddle him up, and then to work with him so that he responds to subtle cues and smoothly transitions between gaits—all of this fills me with pleasure and is worth the two to three hours that each visit to the stables takes. (The barn is located in the Oakland hills, 15 minutes from our house.) We'll transport him to Colorado when we move there in May.
Often I hike next to Cobalt's side while leading him, periodically getting on his back to ride bareback, and I'm working on training him to trot by my side while I run. Training him to be a trail-running partner inspired an essay that will appear in the April issue of Trail Runner magazine, for which my photographer friend Tonya Perme took these photos.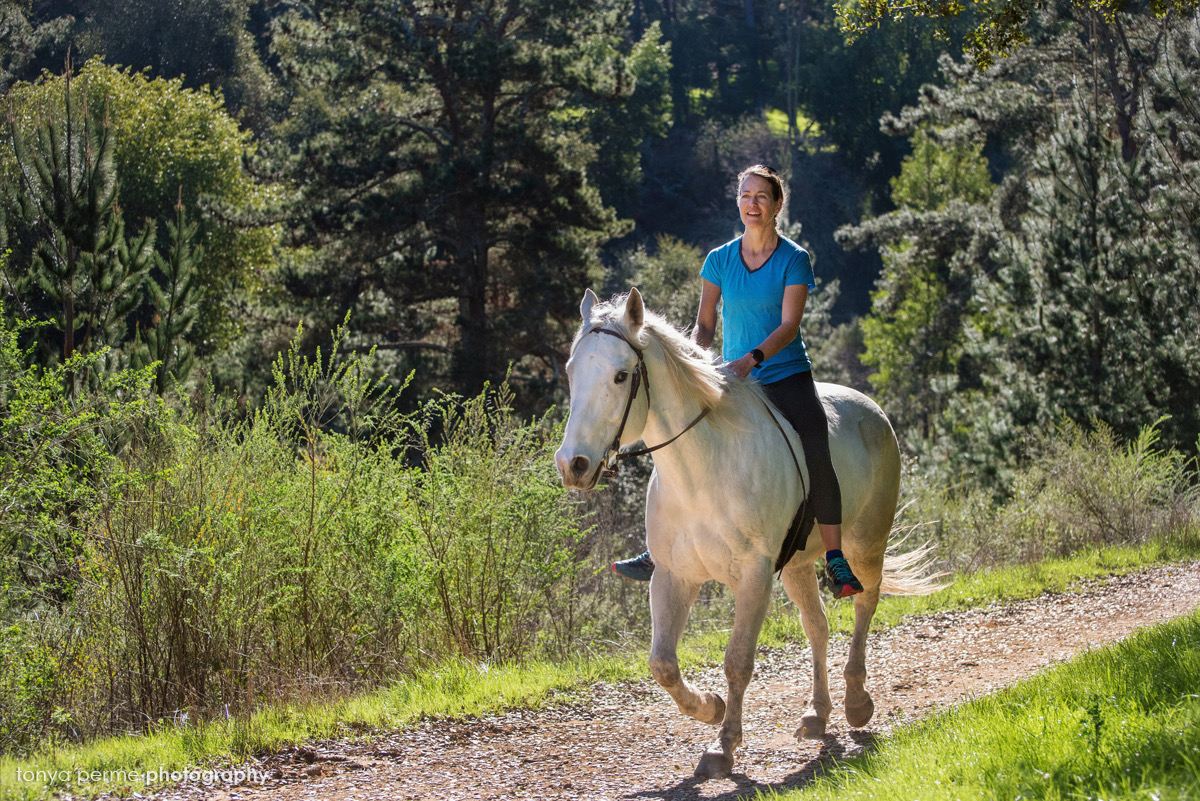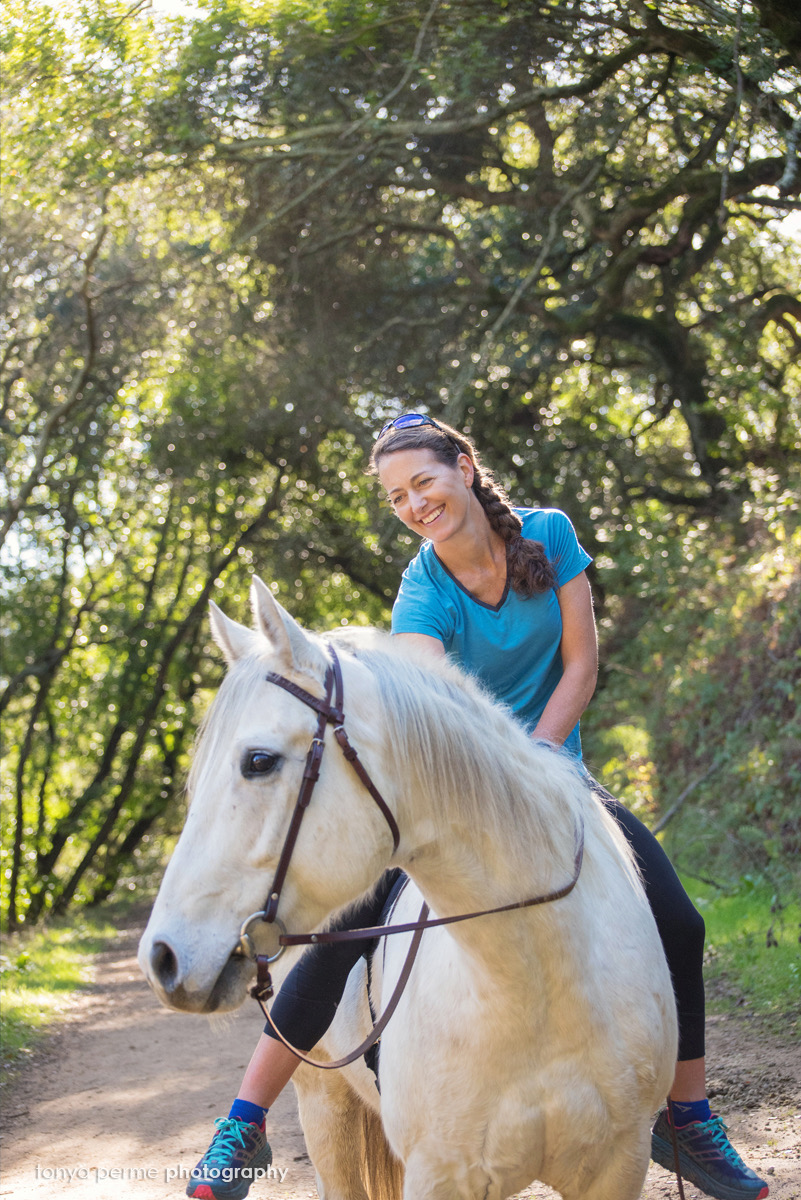 Only eight weeks remain until my first big goal race of the year, the Canyons 100K on the Western States trail near Auburn. I'm trying to fit training into my week, and grow my weekly mileage from the low 50s to 70s, and—well, some weeks are better than others. I had two good "just for fun and training" practice races during the past two weekends, a trail marathon and a road 5K. The road 5K came about as a favor to a running friend and mentor, Len Goldman, who wanted to pair up for a relay. I am not in speedy 5K shape but I managed a sub-7 pace for a 21:43 finish.
I'm not going to really think about the two biggies on my race calendar, the San Juan Solstice 50 and Ouray 100, until May. I just have to train for Canyons 100K, transition to Colorado, and then the challenge gets real.
Running for Good
It's challenging, but not impossible, to make time for weekend long runs now that my Saturday mornings revolve around running and mentoring students with Running for a Better Oakland. I'm helping the high-schoolers train for the March 25 Oakland Half Marathon, and at the board level I'm assisting the organization with its fundraising and strategic initiatives.
A few weekends ago, we bussed scores of students up to Sibley Regional Park to introduce them to trail running. Last weekend, I ran with several students including an 11th-grade student named Tricia (pictured below), who completed three laps—9.5 miles—around Lake Merritt, the farthest she had ever run. We spent much of the time talking about college and her other aspirations. This is a great organization—promoting better health and achievement through running—and if you'd like to support it, please make a donation through my friend Christine's fundraising page.
Mom time
My son Kyle is home on spring break, and we just returned from a college trip to Oregon. Writing this blog post got delayed by running an errand with Kyle, and then my daughter Colly emailed and asked me to proofread her application to study abroad next year. I love my almost-all-grown-up kids so much, and I savor all these mom moments!
Misc.
I have some good news (make that "GU'd news"): I have become an athlete ambassador for GU, the product I use and like the most! I was previously sponsored by a competing brand but was not entirely satisfied with their product or packaging, and I've always used GU gels, chews and drink mix. I'm gratified to be on the team of a company based here in the East Bay, which is doing innovative research and product development thanks in large part to my ultrarunning hero Magdalena Boulet.
I started a column for UltraRunning magazine that will appear every other month, and I used the words diarrhea and poop in the debut.
A podcast and running community called Heartland Running invited me on their show. We spent about an hour addressing all sorts of questions about trail running. I was delighted to discover this podcast and talk with the hosts. Here's the episode if you'd like to listen.
And that's about it. I feel slightly less scattered, having written this post, and I promise next time I'll write more of a narrative and less of a grab bag.
Lessons from Ultras that Help in Real-Life Struggles
Our son, who's a junior in high school, opened up last week about how difficult school is for him academically and how distressed he's been feeling. I don't want to get into the details of his situation, but I mention it because our talk prompted me to draw on experiences and lessons learned over a decade of ultrarunning.
When I talked to him about the challenges he faces, I offered some strategies for coping that I've found helpful when feeling overwhelmed, both in ultras and in real life.
Take it aid station to aid station. Any enormous, stressful task becomes more manageable when divided into smaller segments. "Just make it to the next aid station" is the best thing to tell runners who want to drop out mid-ultra, because it gets them thinking about the shorter distance to the next checkpoint, rather than contemplating all the miles to the finish.
"Just do what you can to make it through this week," I told my son. In other words, don't worry about the months ahead; do your best to take care of what you have to do right now.
When I embarked on writing my book,
I couldn't fathom how to flesh out the rough outline and fully develop all the chapters. I felt frozen with uncertainty about how to structure the second half. I played on the aid-station-to-aid-station adage with "just take it chapter to chapter," which on extra-hard days became, "just take it paragraph to paragraph."
I love this passage from Ann Lamott's Bird by Bird:
"E.L. Doctorow once said that 'writing a novel is like driving a car at night.You can see only as far as your headlights, but you can make the whole trip that way.' You don't have to see where you're going, you don't have to see your destination or everything you will pass along the way. You just have to see two or three feet ahead of you."
It's supposed to be hard. When I hit a rough patch mid-ultra, I remind myself that low points are part of the process. The difficult times and uphill climbs make the good times and downhills feel even better.
As parents, our kids' happiness is paramount, but shielding them from adversity carries risk. When our kids are struggling, frustrated and feeling inadequate, our instinct is to make things better, fix their problems and soothe their feelings. Those good intentions, however, deprive them of the opportunity to learn how to fix things on their own and to muddle through imperfectly, ultimately gaining independence and strength.
But "hard" in an ultra-distance trail race shouldn't be impossible or stupidly dangerous. If the going gets so rough, on the trail or in life, that you're undoubtedly risking your health, then stop or take a different route.
Use your crew. For extra-long, extra-arduous ultras, runners assemble a crew and perhaps recruit a pacer. They ask for and accept help at aid stations. Their individual endeavor becomes a team effort. Countless have said after the finish, "my crew got me through."
Don't let pride prevent you from getting the assistance you may need. If you're struggling in school or career, then you may need additional resources to succeed.
Maybe you just need to rest and eat something. Ultras condition us to push, push, push and keep going no matter what. As a result, it's common to feel utterly depleted at a midway point. If you're exhausted and bonking, but the finish is nowhere in sight, then taking a break to rest and refuel—but not dropping out completely—can be the wisest thing to ensure a finish.
In real life, when stress and sleep deprivation lead to an exaggerated level of anxiety and negative thinking, it's time to take a break and refocus on wellness. It's remarkable how the simple act of getting some sleep and good nutrition can make you feel better and more capable of accomplishing whatever you need to do.
Run your own race, go your own pace. Serious competitors remain aware of their position relative to other competitors from start to finish, and they work to catch and pass those ahead. Consequently, they risk going too fast and then blowing up as they struggle to keep up with the leaders. Generally speaking, in a race as in life, it's better to find and follow your own sustainable pace and your own race plan regardless of the speed others are going.
In the 2016 Lake Sonoma 50 (as recounted in this podcast), I was racing to improve my previous time and meet my personal goals rather than trying to beat the others. I therefore thought of the competitors racing by my side as friends who would help carry me along. The group dynamic felt collaborative and inspiring instead of adversarial, even when those better, faster runners surpassed me. I ended up having a nearly perfect race and meeting my stretch goal for time.
The lesson is, gain inspiration and motivation from the high achievers around you, but try not to compare yourself to them. Endeavor to do your own thing, what's right for you.
As my heart ached listening to my son describe his stress and his come-from-behind effort, I closed my eyes and visualized runners struggling to finish an ultra with only minutes to spare before the event's cutoff time. Many of the competitors who finished much earlier had stayed to cheer on the back-of-the-pack runners.
Replaying this scene in my head helps me react with empathy and optimism when confronted with his challenges, and to respect and love him fully and unconditionally exactly as he is rather than wishing he performed at a higher level.
Mid- to back-of-the-pack finishers in our sport generally earn and deserve a great deal of respect, because going the distance is more difficult, and takes a lot more time, for them than for those who finish in the top half. Perhaps they lack the natural talent of the speedier finishers, or they have a less-than-optimal body type. Or perhaps they haven't had the ability or support to train as much as they should. Maybe they became injured along the way.
In any case, they struggle mightily, doubt whether they can finish, consider quitting—but, ultimately, they muddle through, find it within themselves to sprint toward the finish, and later on feel that the experience was worth the effort. Their hard-fought finish builds grit and character, and often results in great stories to tell.
"Hang in there … you can do it … dig deep … you're doing great … take it step by step and you'll get there … it'll be worth it in the end …"
The phrases we use to encourage long-distance runners to make it to the finish are worth recalling and using when someone you love hits the wall or enters the pain cave in life.








Related Stories
"You Have Only Moments to Live" and Other Musings for a 24-Hour New Year's Eve Ultra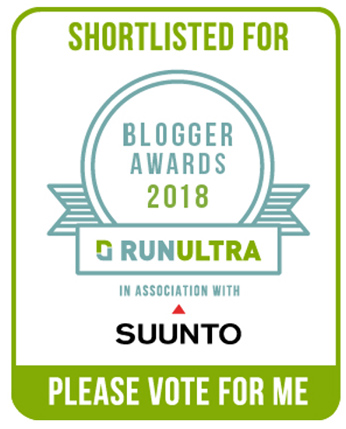 Last year, I was voted the "Best Blogger" in a competition sponsored by RunUltra. The site is holding its contest again, and I'm nominated. If you like my blog, I'd sincerely appreciate if you vote for me here! 
UPDATED: I did the New Year's Eve 24-hr event, and you can find a mini report and some photos here.
A bunch of crumpled, snot-filled tissues surround my keyboard, and I'm sipping honey-infused tea to soothe a sore throat. My lungs wheeze, and my head aches as if hungover. I can't recall the last time I had a whopper of a head cold like this.
New year's eve, three days away, should be interesting. If the past two months had gone according to plan, I would have logged 80-mile weeks from mid-November through mid-December with a focus on steady, flat running in preparation for this challenge: the new year's eve 24-hour One Day ultra in San Francisco, whose route is a one-mile flat loop in Crissy Field. I signed up with the intention to beat my 115-mile win there in 2015 (race report), hoping to get to 120 miles this time. (That's only a 12-minute average pace, which is super slow. When estimating a timed ultra, however, you've gotta factor in time to eat, change clothes, go to the bathroom, take irresistible and restorative walking breaks, and maybe even a quick nap, all of which combine to make a 12-minute average pace aspirational.)
Of course, nothing goes according to plan! While achieving good consistency, my running lacked high volume after we returned from Colorado in late October. Most weeks I hit the mid-40s to low-50s in mileage, and only two weeks reached 60. I ran one 50K and two long runs in the mid-20s. That's it—not bad, but not ideal for what I know I need to reach my potential at a 24-hour timed ultra. The two long training runs felt much harder than they should have. On the plus side, I had a wonderful Christmas season with lots of wine, chocolate and culinary adventures with my kids and husband, as if in full-on vacation mode. So now I've got this cold stuffing up my head and a couple of extra pounds weighing on my body. So be it, no regrets!
Yesterday morning, I was in a grumpy stressed-out mood about various things I need to deal with (household, financial, parenting) when a saying came to me: "You have only moments to live." It's the title of the first chapter in Jon Kabat-Zinn's classic Full Catastrophe Living.
 I have no idea why it hit me then and there, but I considered the play on words. It means life is a series of moments strung together, and you can choose to dwell on or worry about the past or future, or you can live more aware of and grateful for each moment. Beyond that, the phrase suggests you may have only a few moments left to live. Is this how you'd want to spend those last moments, how you'd want to be remembered?
Recalling that saying helped me reset my mood in that moment, to be kinder and more relaxed. I realized I need to adopt the same attitude toward this 24-hour ultra, which I still plan to attempt in spite of my head cold and under-training. The ultra is a series of moments, and miles, strung together, and each can be vivid in detail and rewarding in its own way.
The event also is a gathering of a tribe of kooky runners and crew members there to party and support one another. It's a crazy hamster-wheel experiment. (Here's an essay I wrote for Trail Runner about it in 2015, if you want to know more what it's like.) Who gives a flying F if, nine hours or so into it, I'm on pace to reach my goal of 120 miles or on the verge of DNF'ing with cramped-up hamstrings? Either scenario, or something in between, is possible. The point is to just keep going in that lap, in that moment, period. See how it plays out, soak it all in. When I approached my first marathon back in 1995, someone advised me to "be zen about it" and view it not as a 26-mile race, but rather as one mile run 26 times. I'll try to take the same line of thinking on new year's eve.
It's not just my head cold driving this mellow mood. It's also a sincere, bittersweet sense of gratitude that these moments are precious because of the fragility of life and of our planet. I've experienced despair at times this past year, mostly from the mendacity of Donald Trump and the baseness of his agenda, the senseless massacres from gun violence, and the acceleration of climate change. So much of 2017 has been so fucking depressing, unnerving and eventually numbing. What can you do but do the best you can, be the change you want to see, make the most of each moment, and raise loving, tolerant kids?
I want to remember and appreciate the good times of 2017, and fortify my confidence and motivation in the face of uncertainty that I can in fact get things done and reach goals. Similar to last year's post, "5 Things I Accomplished or Improved in 2016 In Spite of Myself," I'll use this space to recall some highlights from 2017.
5 Things I Accomplished or Improved in 2017
1. Published and launched a book. A year ago, I was so nervous about putting my manuscript out there and promoting it. I worried that others would rip it to shreds, and I had flashbacks to the time a professor at UC Berkeley's School of Journalism, Bill Drummond, said my final in-depth reporting project was "like watching paint dry." (What, don't you find the conversion of Mare Island Naval Shipyard and the revitalization of Vallejo riveting?)
I'm so relieved and gratified The Trail Runner's Companion: A Step-by-Step Guide to Trail Running and Racing, from 5Ks to Ultras
 received positive reviews (see excerpts on this page). This photo below shows me on Telluride's main street, right after I came down from a run in the San Juans and discovered a sign on the sidewalk in front of the bookstore advertising a talk about my book. Being a first-time author doesn't get much better than that!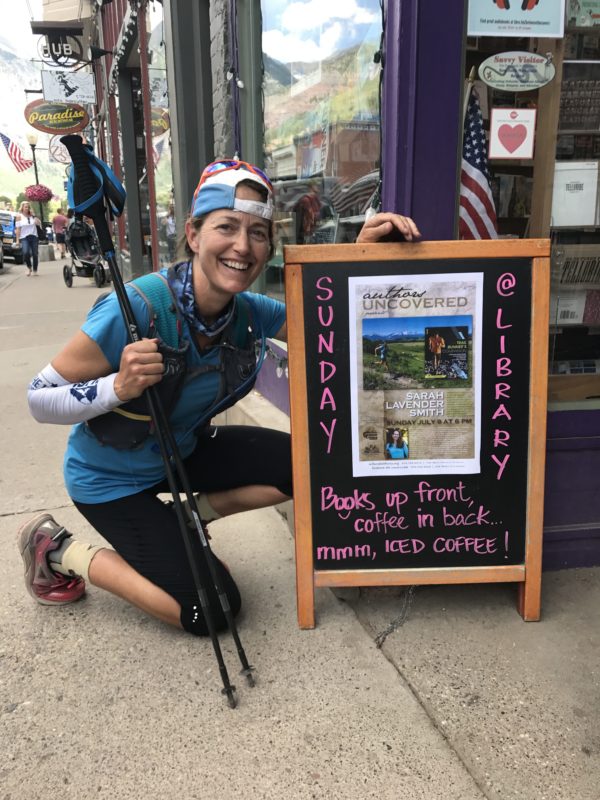 2. Became a better horsewoman. I've always considered riding to be my first love and sport. But as a kid and teen, I didn't need to worry much about my horse's care beyond daily feeding and mucking. This summer, my husband Morgan and I cared for our family horse and two neighbors' horses, which meant learning about pasture management, basic equine medicine and other fundamentals. I took a class in equine physiology and management. I also endeavored to become a better rider with the help of this excellent book.
Now we're boarding our horse, Cobalt, nearby in the Oakland hills and I'm riding almost daily, which sucks the free time out of my life but is worth it. While not vigorously athletic, it's a great workout for the body and mind. (I recommend this recent blog post by fellow ultrarunner and equestrian Katrin Silva, "Better Living Through Horsemanship," as it articulates what one can get out of a relationship with a horse.)
3. Ran 2500+ miles and avoided injury. I set a goal of 2500 miles this year, reasoning that I wanted to average 50 miles/week and also give myself a couple of weeks completely off following big ultras. 50 weeks x 50 miles/week = 2500 miles for the year. My weekly volume waxed and waned from lows in the mid-20s to highs in the 70s. Most weeks amounted to around 45 miles. One week last spring, while training for the Mauna to Mauna Ultra, my mileage peaked at 80. The two weeks I ran the most included the 155-mile Mauna to Mauna Ultra in May and the 100-mile Run Rabbit Run in September. As of Wednesday, December 27, I'm at 2516, yay! So with the NYE ultra, I could cross over to 2600. Plus, I consistently did strength conditioning two to three times a week, and I avoided run-stopping injuries. I'm proud of and satisfied by my races this year (listed in the column to the right, under the heading "My 2017 & 2018 Race Calendar." Random running pic from this year, testing out the Ultimate Direction Ultra Vesta 4.0 that will be released this spring.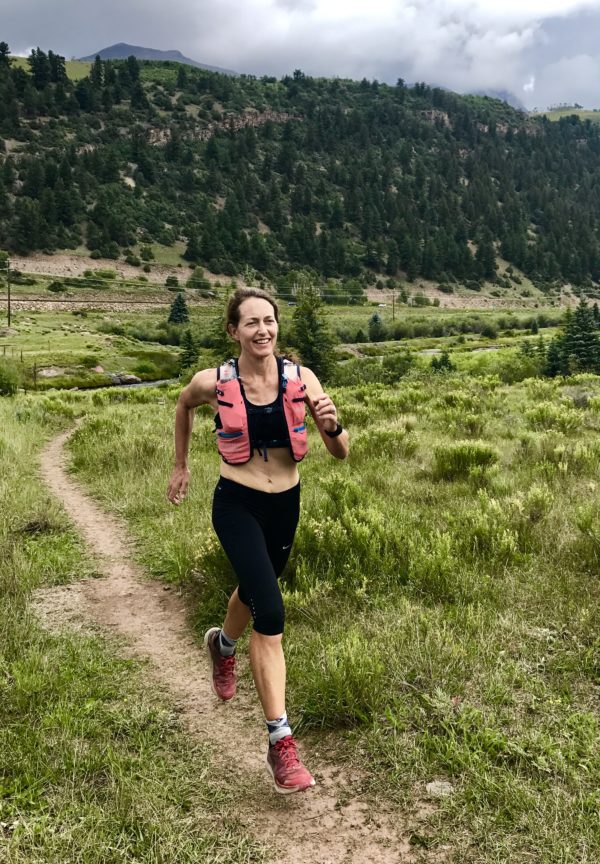 4. Fulfilled a nine-year commitment to serve on a board and started volunteering and serving on the board of another nonprofit. I look forward to helping Running For a Better Oakland strengthen in the coming years. I got so much out of being a trustee for Thacher School for the better part of a decade—both in terms of professional development and friendships. I took on a leadership position that was stressful at times but also challenged me to "lean in," find my voice and grow. I'll never forget how good it felt when, during my final PowerPoint presentation at a Thacher board meeting mid-year, a colleague snuck in the following slide as a joke and also in appreciation for how I helped launch a capital campaign and advocated to raise the fundraising goal ever higher so we could accomplish more long-term improvements.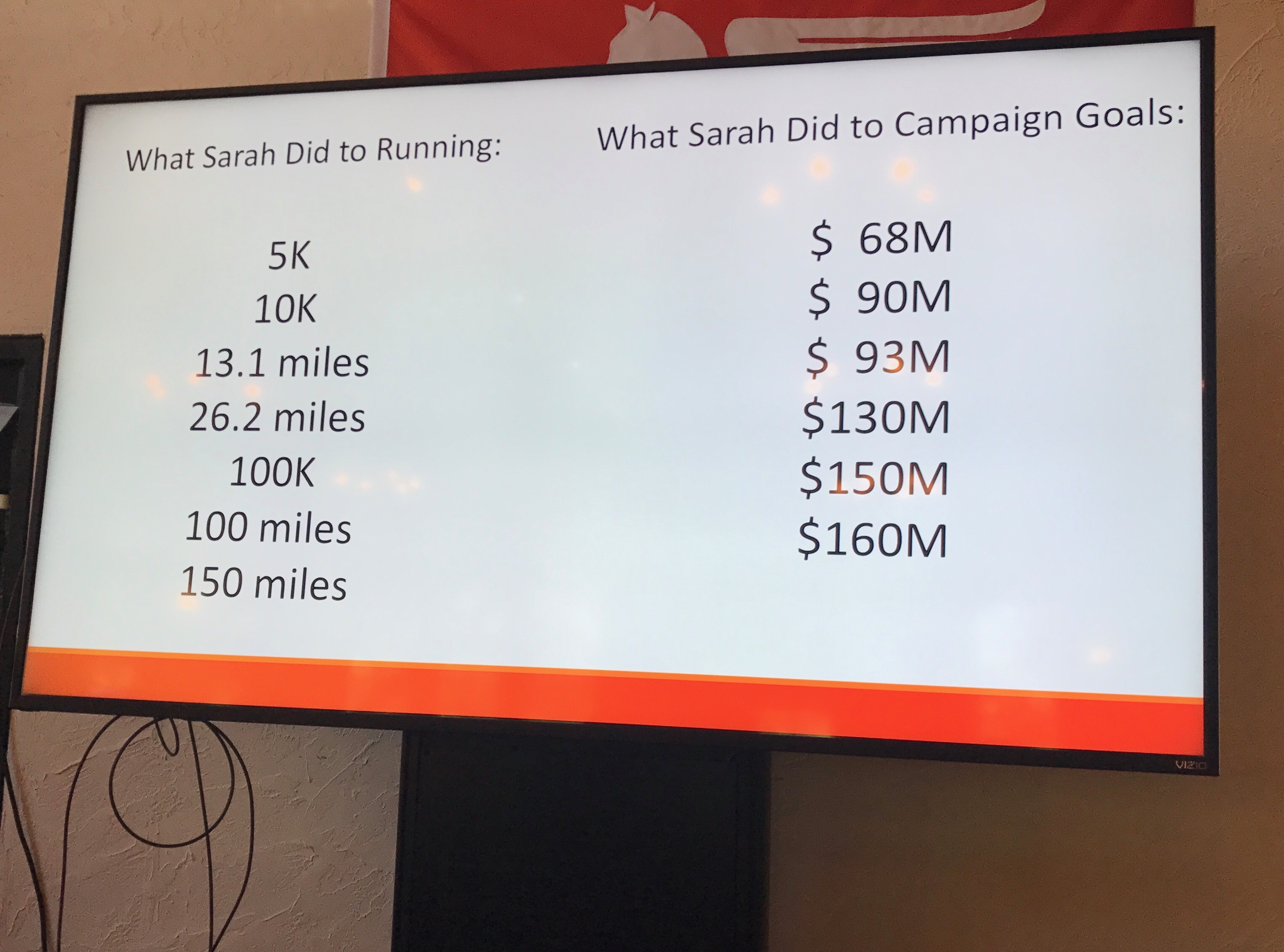 5. Read more books. I made an effort to carve out more time in the mornings and at bedtime to read. I admit, I read more books because I read the news less; I couldn't stomach the news, so books became escapist. I tried to balance trashy easy reads (two recent favorites: The Woman in Cabin 10
and Modern Lovers)
with higher-quality literature. (See this post for some recommendations as well as the column to the right, "My Bookshelf.")
I'm struck by how much happened this year, as my husband Morgan and I juggled different projects and figured out a way to make two-state living between CA and CO work. I am so grateful for him and for our partnership. (If you caught this podcast interview with me on The Just Curious Show, you know a bit about our marriage and some challenges we faced….)
It's hard to believe we're so old, and that our 40s are in the rearview mirror—I'll turn 49 in 2018, and he'll turn 52—when we don't feel that old. End-of-year reflections spark musings about the whole arc of life. Our daughter will turn 20, our son will turn 17. I recall as if it were just a decade ago, not three, when Morgan and I were teenagers going on 20.
My priorities and goals for 2018 involve coaching, parenting and homebuilding. I haven't settled on athletic goals or race plans. At this new-year midlife juncture, I need to sort out thoughts about the coming year and beyond, and that's another reason I'm looking forward to this 24-hour hamster-wheel ultra on new year's eve—it'll be a retreat of sorts, a chance to get offline and do nothing other than think during steady forward motion. At times I'll probably feel I'm going crazy, but I bet I'll also clear my head.
In Case You Missed It:
I'm grateful for the continued opportunity to co-host UltraRunnerPodcast with Eric Schranz, whenever our schedules align and I can get up to Sacramento to record with him. Earlier in December, we recorded our year-in-review and predictions for 2018 episode with Jamil Coury. Have a listen here if you want to hear our commentary on the sport.
Another podcast, Becoming Ultra, interviewed me recently about training tips and the state of the sport. Here's the episode if you'd like to hear it.
And lastly, for new year's inspiration, I wrote this article for Trail Runner: "A Different Kind of Trail-Running Goal." 
Thank you for reading! I hope you will consider voting for my blog here.  Happy new year, and I invite you to share some of your goals for 2018 in the comments below.
Race recap and photos from the 24-hr event on my FB page here. 
It Was a Beautiful Day: Vista Verde Skyline 50K Race Report
A giant full "super moon" hung low in the sky as I drove in darkness toward Palo Alto to reach the start of an inaugural race south of San Francisco, the  Vista Verde Skyline 50K. This special full moon occurs when the moon is at its closest point in orbit to Earth, so the moon looks bigger and more brilliant. I considered taking a photo but decided not to bother, because I knew the photo couldn't capture the moon's magnificence. Instead, I kept pausing to gaze at it, dazzled by the view.
The super moon set a theme for the day's spectacular race course. Just like the moon, the course seemed unusually brilliant and exaggerated in beauty. The day felt special, like a retreat—a chance to run and explore trails in an open space preserve where I'd never been, where my cell phone read "No Service" so I turned it off and did not receive news or notifications for more than half the day. A chance to forget about anxiety-producing national news and negative social media chatter and just run.
This experience happened one week ago, on Sunday, December 3. Little did I know on that blissful, escapist day that disaster would strike 36 hours later, when we received this text from our son at The Thacher School in Ojai, just after dinnertime as he and his peers at the boarding school left their dining hall and looked south at the mountains toward Santa Paula while fierce winds howled.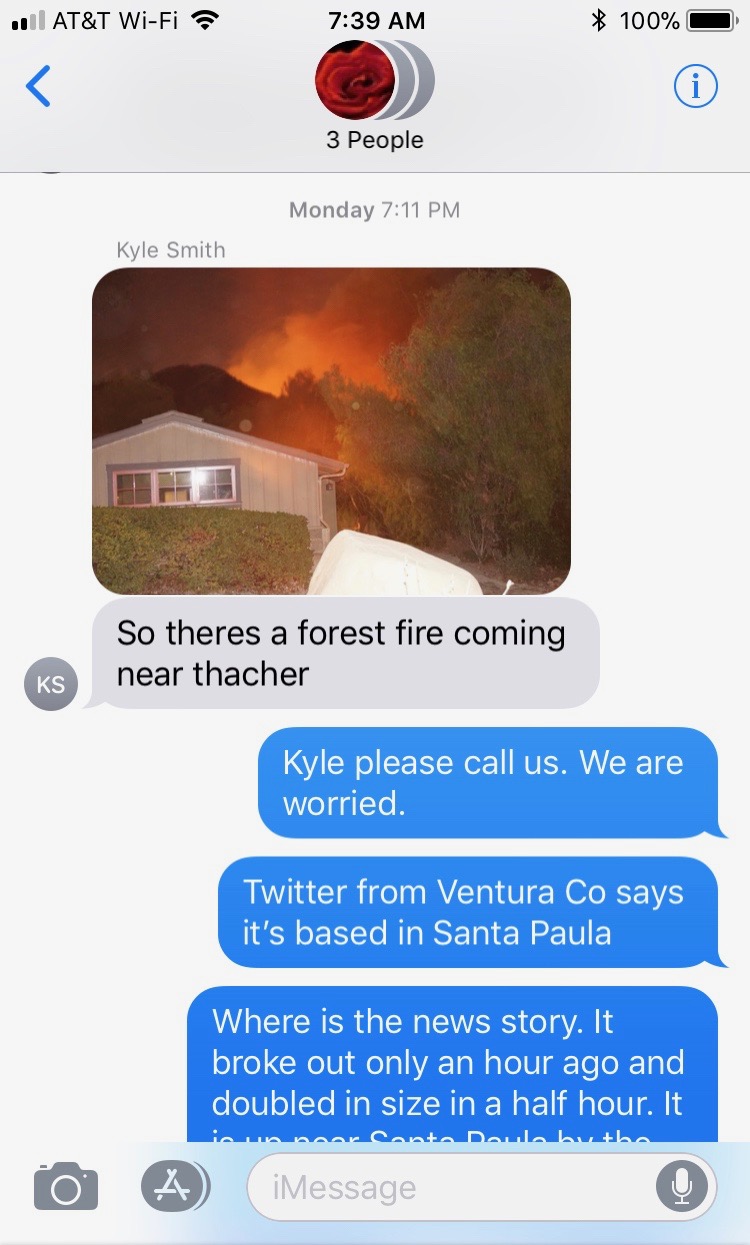 I delayed writing this race report because this past week has been stressful and dismaying as fire encircled my home town in Ventura County and continues to burn toward Santa Barbara. In the middle of that night, after receiving Kyle's text, I drove down the 101 to Carpinteria to the Cate School, where Thacher students had been evacuated. (Now, five days later, Cate School is surrounded by fire and fighting for survival.) Then I drove my son and a couple of his friends back to the Bay Area.
Our whole family became obsessed with following the fire news this past week, as it burned to the very edge of Thacher School, next to my grandfather's home and my childhood home on the East End of Ojai. Monitoring the evacuation of so many people and horses, and learning of the destruction of so many properties, felt gut-wrenching. But the fire spared Thacher's campus, thanks to the firefighters and very lucky shifts in wind. (You can read updates and see photos on the school's facebook page here.) As friends and longtime readers of this blog know, I love this school because we have a long family history with it; it's where my husband and I went, and our kids go there too, and I served on its board for the better part of the past decade. I care deeply about the students, faculty and horses there.
The fire delivered a reminder that calamities can happen any time, and threats to safety are omnipresent. That's depressing as hell, I know, but it's reality—the lesson being, seize and relish the moments that are enthralling, peaceful and beautiful, as the December 3 race proved to be. Don't take good times for granted.
So let's get back to the race report.
Robert Rhodes and his organization, the BayTrailRunners, hosted the event in the Skyline Ridge Open Space Preserve (see map here) in the mountains west of Silicon Valley. The 50K field was small in this first year, only 22 finishers and a handful of DNFs, but the other divisions—marathon, half marathon, 10K—drew some 75 others, making for a nice-sized friendly group.
A light rain the night before made the footing perfect—soft and spongy, but not slippery—and everything looked clean and sparkling. New green grass colored hillsides.
This is a race to run if you love runnable, buffed-out, non-technical trails. Featuring a mix of singletrack (approx 50 percent), double-wide and fire roads, the route led past picturesque ponds, up the Bay Ridge Trail with wide-open ocean views, and through shady verdant oak groves.
On miles 8 – 10, the route took us up an out-and-back on a newly opened part of open-space preserve called Mindego Hill, a lovely wind-swept hilltop on ranchland overlooking the Pacific. The course features a few out-and-back offshoots like the Mindego Hill portion, which is fun from a competitive and social standpoint because you can spot who's ahead and who's behind upon passing one another.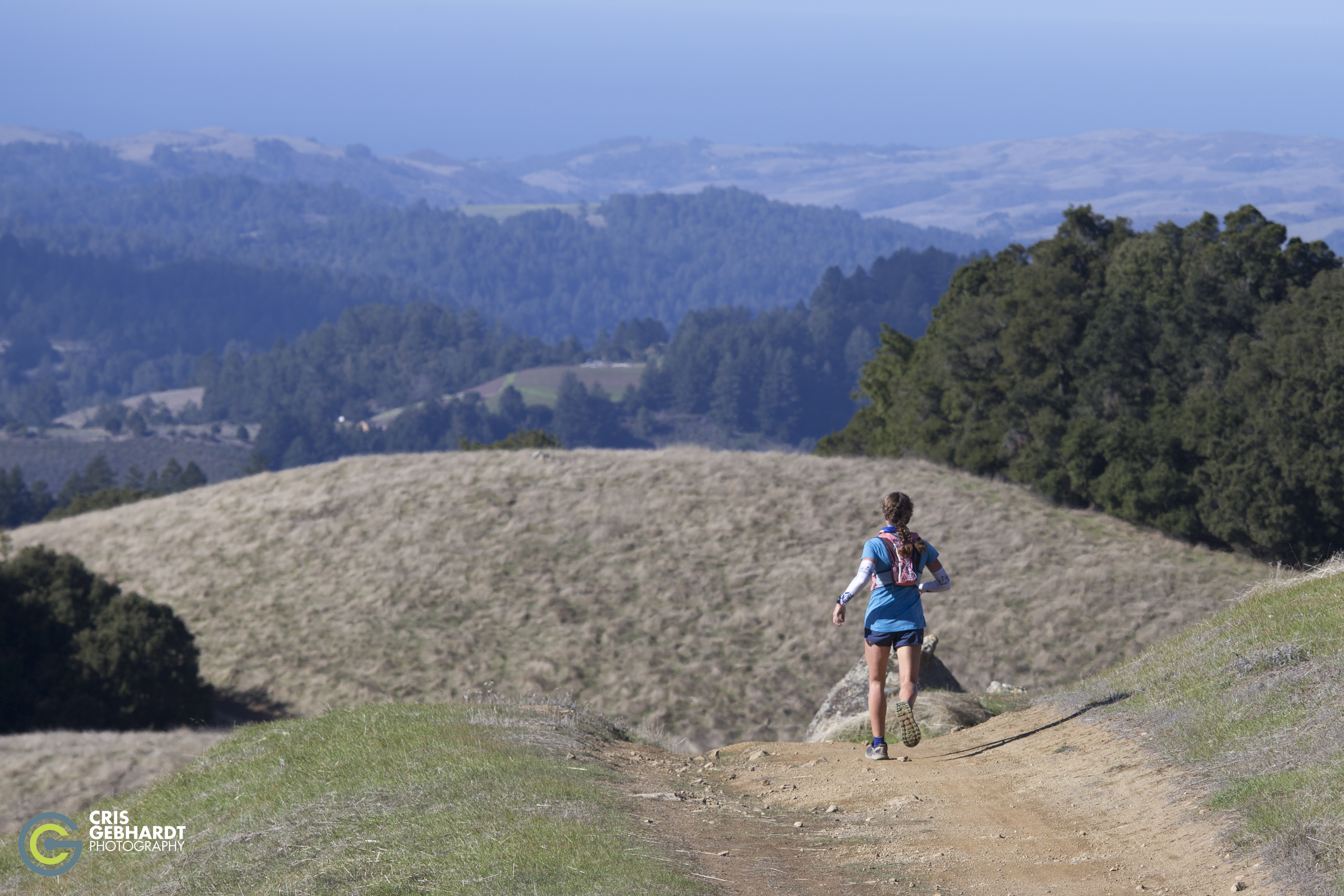 The course is not terribly difficult; therefore, its runnability presents the challenge of steady, focused running on relentless rollers. I downshifted to hiking on a couple of big climbs but ran at least 90 percent of the course.
I entered this race casually, with no real goal beyond steady running as training for an ultra I plan to do new year's eve. I greatly enjoyed leapfrogging with two guys I met at ultras in years past, Sunaad Nataraju and Kowsik Guruswamy, and I have them to thank for photos included in this post.
But after Mile 10, another woman passed me, and I made it a goal to pass her back and develop a gap between us, which I did. I knew then I was the third female, and after an out-and-back turnaround at Mile 23.5, I spotted the second-place woman and realized she was only a few minutes ahead of me, not as far in the lead as I had thought. So I worked hard in the final eight miles to catch her.
Without really intending it, I ended up pacing this race as I advised in this Trail Runner article, dividing the race into thirds and endeavoring to be "a closer." I also practiced techniques for mindfulness imparted in a "virtual retreat" I'm taking through Elinor Fish's Run Wild Retreats. To give just one example, I typically—and without thinking about it—inhale for two steps, exhale for two, but during the race I periodically focused on deeper breathing and tried instead a pattern of inhaling for three steps, exhaling for two. By re-centering thoughts on my breath and doing a head-to-toe body scan while running, and practicing self-compassion rather than being self-critical, I achieved more mindful running, focused on the present moment, rather than ruminating about past miles or feeling anxious about the miles still to come.
Running solo with no one else in sight in the final miles, not knowing how far ahead the others were, I switched my goal to trying my hardest to finish under 5:30. (Isn't it funny how round numbers motivate us?)
I did not catch the second-place woman, Emma Wood, 29, who finished a minute and a half ahead in 5:28:24, but I crossed the finish line in 5:29:56, 3rd female and 5th overall. Congrats to 1st place winner and 2nd overall, Kali Klotz-Brooks, 23, in 5:01:50, and 1st place overall Matthew Hoffman, 29, in 4:41:26. (Results.)
Many thanks to RD Rob Rhodes who did a great job designing this course and organizing the event. If you do this race, I have two pieces of advice: (1) Leave extra time to get to the start. The two main routes are dark, windy and make for very slow driving, and the parking area is quite a long walk to the start, so build in extra time for that. (2) Bring extra calories, especially any energy products you many want. The aid station fare was minimal, featuring fresh fruit, cookies and chips, and Gatorade and soda, but no gels or blocks. I fueled the whole way on VFuel, the gel I recommend, and only had one small piece of banana and Coke from aid stations.
Also, many thanks to the conservationists and activists who had the foresight and tenacity to preserve this land and open it up to the public!
I got U2 stuck in my head: It's a beautiful day, don't let it get away.
A Couple of Personal Notes
Last year, I was voted the "Best Blogger" in an international competition sponsored by RunUltra. The site is holding its contest again, and I'm nominated again. If you like my blog, I'd sincerely appreciate if you vote for me here!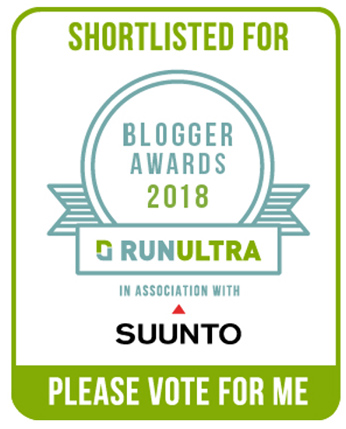 Also, if you are looking for gifts for the holiday season—or something for yourself—please consider my book, The Trail Runner's Companion: A Step-by-Step Guide to Trail Running and Racing, from 5Ks to Ultras,
or browse my gift guide for additional ideas.








Related Stories
Running the Bay Bridge Bike Path—Plus Yerba Buena and Treasure Islands
I wrote this post four years ago, in the fall of 2013, and am updating it since I revisited this cool urban run last week. Now that the entrance to Yerba Buena Island is open and links to Treasure Island, you can loop around there for a longer run or bike ride!
This afternoon, on a whim, I went for a run on the week-old bike and pedestrian path that runs along the new Eastern Span of the Bay Bridge. I glimpsed the path on our first drive over the new bridge last weekend (the $6.4 billion span opened to traffic in September of 2013) and thought, "That looks so cool!"
So, does the hard-fought, years-in-the-making bike path live up to the hype and meet expectations?
For anyone living in or visiting the East Bay, here's my review of the path. I definitely think it's worth running or cycling, at least once to check it out.
First, it's obvious it's not done—it's a work in progress. It stops 1000 feet short of its destination (Yerba Buena Island) and won't access the island until the old bridge is torn down, about two years from now. Eventually, one can only hope, a lane will be built to ride or run all the way into San Francisco.
UPDATE: The pedestrian path now connects to Yerba Buena Island and links to Treasure Island—see below for details.
Since it's an out-and-back, you don't run over the bridge the way you do on the Golden Gate. Instead, you unceremoniously encounter a metal barrier and have to turn around. For this reason, I like what this article called it: "the world's longest bike pier."
I parked at Ikea in Emeryville and picked up the path across the street. (Check out this website for the latest news on this path and for directions to a dedicated parking lot at 210 Burma Road in Oakland.) Technically, you're not supposed to park at Ikea unless you are shopping there. You can pay for parking at the Bay Street mall a block away, or take a ride service there, or use the parking lot at another trailhead, the Caltrans Bridge Yard Building at 210 Burma Road.
The first mile is a real treat—it's fascinating to run under The Maze, to see up close the underbelly of what we mindlessly drive over. For parents with young kids, just doing this mile would be a fun little bike ride or walk.
This first mile or so also features good signage. Sometimes the signage can create a funny juxtaposition, as in this photo below, where the pretty "save the bay" environmental message contrasts with the ugly industrial scene directly in view:
By 1.5 miles, you reach the toll plaza, which is interesting to see from this angle. Here you'll find a row of well-maintained toilets. Take a break to use one because there are none the rest of the way. You'll also notice there are no drinking fountains.
But, I carried water, so I was fine. Better than fine—I really enjoyed striding out and taking in the sights. It's not exactly pretty, but it's quite interesting to see the construction debris and the old bridge stopping abruptly.
Update: The old Bay Bridge is long gone now!
The two miles to the turnaround on the bridge are perfectly smooth and might lull you into a trance due to the white noise of the traffic and the repeating lines of the bridge structure. But I'd rather zone out and run steadily here than on a treadmill.
Given that we have few paved, flat paths to run here in Berkeley and Oakland, this is a great place to go if you want to train on a fast and relatively flat surface with a gentle incline, or if you have a baby in a stroller and want a smooth traffic-free path on which to push it. I like to run the Eastshore Path along Highway 80 occasionally, between Emeryville and Richmond, and this is a welcome add-on to that path for training.
I reached the turnaround and chatted with a bike cop who took this next photo of me. Now that's a beat I'd like to work if I were a cop!
UPDATE: When you reach the island, 4.4 miles from the trailhead across from Ikea, you'll see the lovely Yerba Buena Island Vista Point on your left. A good, new drinking fountain stands next to it, and a bathroom. 
From the vista point, take a left up Hillcrest Road, which becomes Treasure Island Road, to run clockwise to the west side of Yerba Buena. You have to run on the shoulder of the road in a bike lane here, but it's wide enough that I felt safe in spite of some zooming cars. And the city views on the other side are worth it. Looking at a map now, however, I see there are roads cutting across the top part of the island that look more pedestrian-friendly, which I have yet to explore.
I loved running this hill down toward Treasure Island because it's where I ran my very first 10K and second race ever (the first being the Bay to Breakers) as a rookie runner in 1994. 
I ran a short out-and-back on the strip of land that connects the two islands and reluctantly turned around to head home, tight on time. I'll have to go back to run around the whole perimeter of Treasure Island next time. My out-and-back run totaled about 11 miles.
If you're looking for a cityscape run, I recommend this route!