Winner, Winner, Chicken Dinner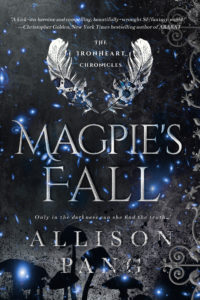 Hey guys – I have drawn the winners for the Magpie's Fall giveaway, thanks to RaffleCopter and its random generator. (In the past I used to have my hedgehog pick the winners, but alas, poor Tumbleweed has been gone for quite a while, so this will have to do. )
Two winners were drawn and emails were sent , so check your inboxes. And if you really want to be sure, I also notified the winners in the comments in the previous post, so feel free to check there as well – I really loved reading everyone's comments about their summers.
If you didn't win – no worries – I'll probably do another giveaway in a bit – also if you are in the Baltimore area in November, I will be at World Fantasy Con and I believe there is a book signing on Friday night, so I'll have my books there to sell (as well as several copies of Brush of Darkness which is now completely OOP, so if that's one you wanted, hit me up and we'll figure something out.) I've got one of those Square things so I can take credit cards and Apple Pay and all that jazz, assuming I've set it up right. >_<
Thanks again to everyone who entered!!
(Also also – Facebook's policies seem to be changing as far as what they will allow on personal pages when it comes to selling things or commercial stuff and I can't seem to get a straight answer on it, so there's a good change I'll be only updating my author page on Facebook with these blog posts because I don't want my account being removed, since that's what they're threatening to do…) So confusing.




Related Stories
Magpie's Fall Giveaway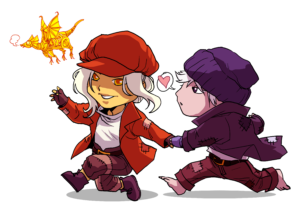 It's my birthday next week, but I figured I'd celebrate by doing a giveaway of my own here. Basically, two winners – your choice of a signed copy of either Magpie's Song or Magpie's Fall, whichever you like. Open worldwide.
(Prefer an ebook? I can do that too – just let me know!)
Contest will end next Wednesday (my bday, yo) and I'll do the drawing on Thursday. Prizes mailed out shortly after that.
Look how pretty!! –>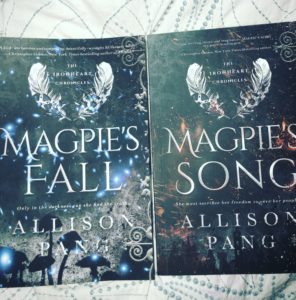 So how do you enter?
Easy way is in the comments below – I had a pretty crazy summer – so tell me something good that happened and share the love.  The rest of the options – the tweets and the FB page stuff are just extras to earn you extra chances. Also the newsletter – I don't send out a lot of stuff on it, but it's worth an extra chance or so.
A few other things – I had a Zazzle store a while back that used to sell Phin merchandise, and
it's still up there, but I've added a few new things – mostly mugs and whatnot, although I did add a lovely canvas piece by Aimo of Magpie. (And there's almost too much stuff to put art on in there, so if you like a design and you're just dying to have it on a different mug or something, just let me know and I'll throw that up there.)
Also, also  – I'm investigating what it would take to turn Magpie's Song and Magpie's Fall into audio books. To be perfectly frank, it is NOT cheap – probably about $2500 a book, so I'm not entirely sure it would be worth it, but I do feel like it's a market worth tapping into, assuming I can find the right narrator, but I'm weighing my options, such as they are.
So, yeah – take a chance and maybe win a signed book.
Magpie's Fall Release Day
Ha, as the worst author ever, I actually managed to forget my own release date, but huzzah, the ebook for Magpie's Fall is officially out!
Print is coming – it's been uploaded and whatnot but I ran out of time to finalize it. I've ordered proofs but I won't get them before I leave for Japan and I'd rather wait until I get back to approve them as opposed to putting it on sale now in case there is something wrong with it and making readers angry.
But hey – to make up for it, here is the totally awesome cover!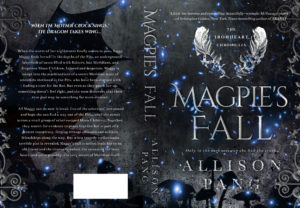 Review copies? Well, I'm not putting MF up on NetGalley this time around, so if you're a reviewer you're going to have to contact me directly. Reason being is 1) I just ran out of time and 2) to be frank, it was pirated from NetGalley and 1000s of copies were downloaded the day before it went on sale, and yeah. So, not going to do that this time. Sorry.
At any rate I will have print up as soon as I can. Thanks for your patience and I'll be back from Japan in a few weeks. (Albeit with some travel updates here as I can do them.)
*poofs*
Out and About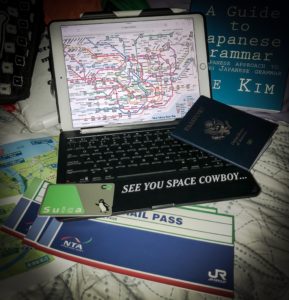 So if you've been following me on social media at all, you've probably realized I'm about to pack my bags and head off to Japan for a few weeks.
It's mostly a family vacation thing – partially  "I've always wanted to go there" and partially a little live research. (I've been doing a lot of historical sleuthing on the Edo period Yoshiwara – not because I want to romanticize it in any way, but it is rather fascinating, if somewhat depressing.) I don't know if I'm going to set a historical story there or just borrow elements for something more fantasy based, but I figure getting to see some of it directly will be very helpful. (I have very mixed feelings about utilizing another culture in fantasy settings anyway – probably best for another post, but at any rate more research of any sort can't hurt at all.)
We'll be there for a couple of weeks – with a lightly planned itinerary and even lighter baggage (as in no checked suitcases at all). I don't like micro-management at the best of times, let alone when I'm exploring. Plus, with the fibromyalgia and the back ridiculousness,  I don't need to set myself up for failure if I can't manage to do everything I want.
At this point I've got a few points of interest mapped out that I want to do/see and the rest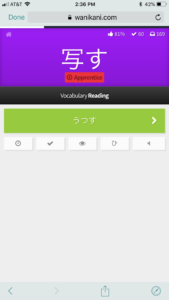 are "if we have time and I'm up to it." Otherwise, it can wait until the next trip. I've also actually  been studying the language for about a year now – my grammar is pretty poor still, but I do study kanji/vocab every day. At this point, I read it far better than I speak it, even if I'm slow, but I figure as long as I can manage the basics, that will be good enough. I'm decent enough with hiragana/katakana anyway and I suppose google translate can (poorly) handle the rest.
And really, I've been making a number of Japanese conversational friends on Hello Talk/LINE, so if I get stuck, I can always ask one of them. (We're actually going to meet at least one of them in Kyoto, so that should be nice.)
I will probably be spamming Instagram with photos, so feel free to follow me there, if you're interested. I've had ideas of trying to do a nightly travel blog update here, but we'll see how my energy levels are. I'm not bringing a laptop, but I do have one of those lovely new iPads with a keyboard and a number of writing apps I'm going to try to use/test out, so we'll see how far I get.
またね…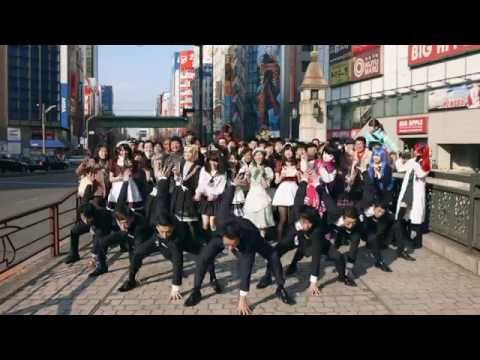 Magpie's Fall Pre-Order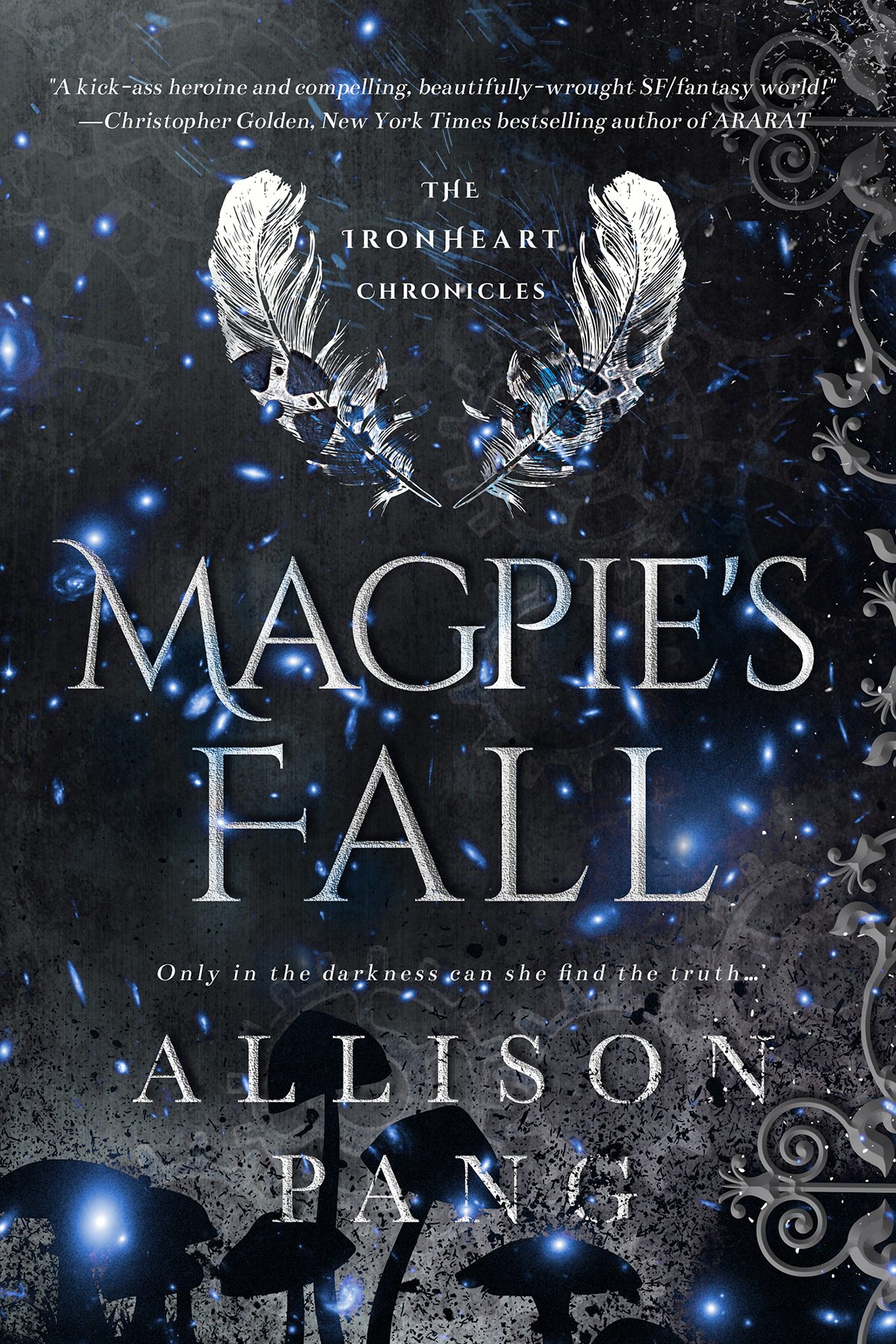 Hey guys – just a note to say the book version of Magpie's Fall is now available for pre-order! Release day is July 16th.
The print book is currently being formatted and will come out shortly after (I will post that info here along with the amazing full cover.)
Everywhere else (more formats are coming, so if you don't see yours here, keep checking…)
It took a little longer to get this one out than I wanted, but it's here now and I really hope you will enjoy continuing Raggy Maggy's journey:
When the worst of her nightmares finally comes to pass, Raggy Maggy finds herself in the depths of the Pits, an underground labyrinth of caves filled with Rotters, lost Meridians, and forgotten Moon Children. Injured and desperate, Maggy is swept into the machinations of a secret Meridian team of scientists stationed in the Pits, who have been charged with finding a cure for the Rot. But even as they patch her up, something doesn't feel right, and she soon discovers that their true goal may be something far more sinister.
All Maggy can do now is break free of the scientists' compound and hope she can find a way out of the Pits…until she comes across a small group of other escaped Moon Children. Together, they search for evidence to prove that the Rot is part of a greater conspiracy, forging strange alliances and unlikely friendships along the way. But when tragedy strikes and a terrible plot is revealed, Maggy's call to action leads her to an old friend and the chance to unlock the secrets of her iron heart, and quite possibly, the very secret of Meridion itself.
OOO
New to the IronHeart Chronicles? The first book, Magpie's Song, is now on sale for $1.99! So you can snag that and then be all ready for Magpie's Fall in a few weeks!
Also, if you choose to buy the trade paperback on Amazon, you can get the ebook for .99!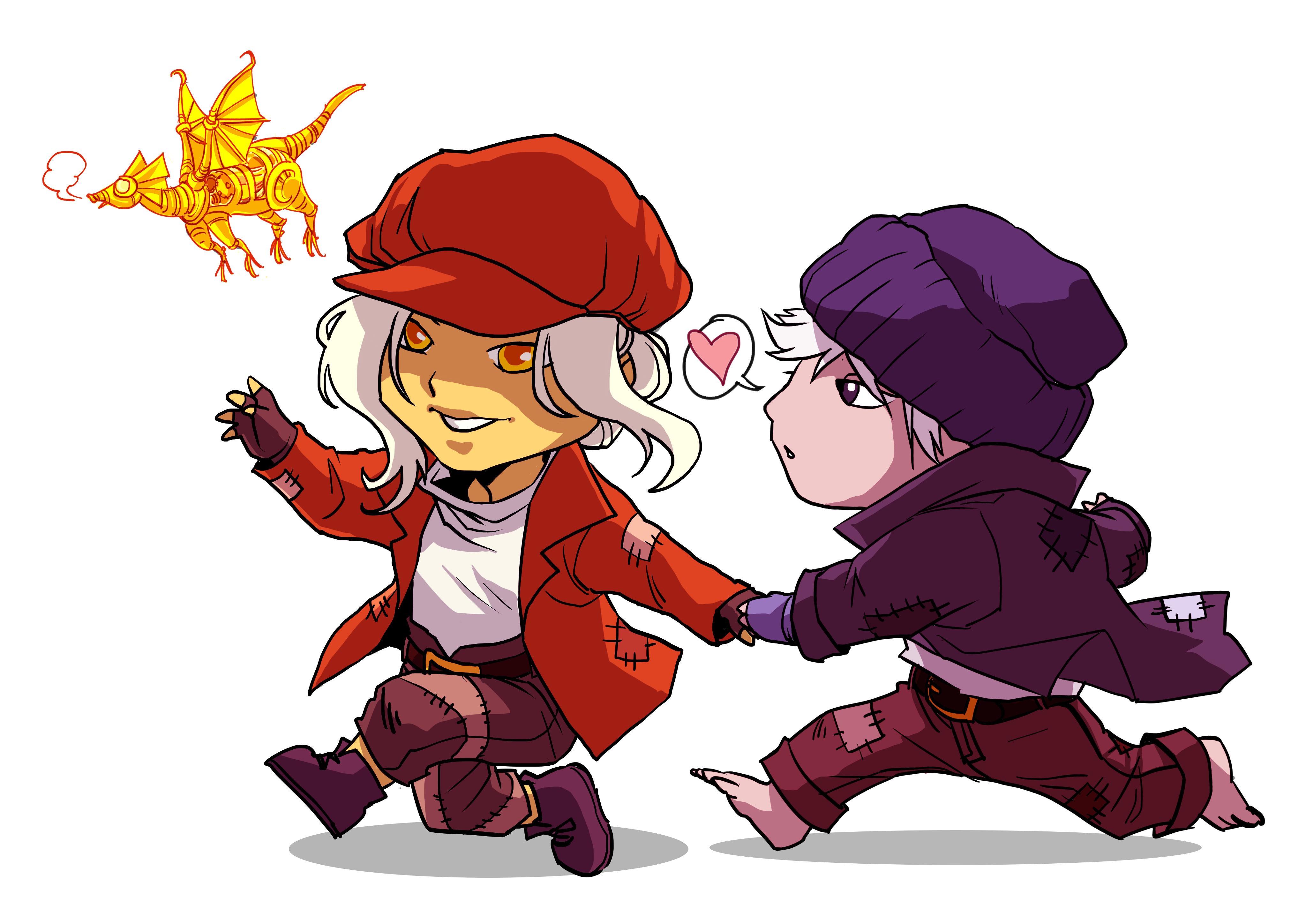 (Amazing art by Aimo, of course!!)




Related Stories