Saturday Night's Alright...
Just a short reminder that our 2019 season comes to the end on Saturday night with the smash hit Elton John biopic, Rocketman. 
It's been a great summer, with only one short blip on the schedule, some magnificent films and a splendid new seating arrangement on the patio.
In case you had forgotten how good the movies were this summer, here's a reminder.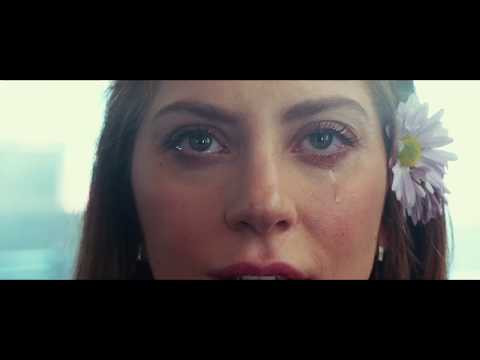 FAFC presents - ROCKETMAN - Sat 7th September
11 years, and we're still standing ! We come to the final movie of our 11th summer season, and what a cracker it should be ! I can't remember having heard quite so much interest expressed in one of our movies for a long time - if ever. I'm wondering if it is because it is very recent (it was only released on DVD last week) and so many people haven't got round to seeing it yet. Linda and I avoided seeing it because of our own screening, so we're just as excited !
I have heard that Rocketman is not a simple bio-pic like Bohemian Rhapsody, but more of a blend of biography and musical theatre, using Elton's songs as set piece interludes along the biographical narrative. I like the idea of that - it certainly sounds more creative than Mamma Mia 2, where the storyline winds tortuously around to fit the lyrics of a number of lesser known Abba songs (or even ends up in a Paris cafe for no other reason than to feature Waterloo). I asked myself what was the point of
Mamma Mia 2, and the only sensible answer was money. It certainly wasn't to get people to sing along with the hits.  I'm sure it was very successful at the box office, the actors who should know better (Stellan Skarsgård, Colin Firth - I'm looking at you two) got a cheap summer vacation for a few weeks in the eastern Mediterranean, and only Meryl Streep was smart enough not to sign up at the outset for a two-movie deal. My best moment was when Cher, the bride's showbiz grandmother, spots an old flame across the courtyard and calls out his name - "FERNANDO !" . How we laughed at that tired contrivance.    
Anyway, we're hugely looking forward to this Saturday. Please note that, given the interest, we will likely move the screen back out onto the grass, and we won't be able to guarantee a seat for everyone like we can on the party patio. So come prepared with your garden chairs. Otherwise you will be the ones still standing !
Parents Guide on IMdB
Parents Review on CommonSenseMedia.org
Sorry Elvis, but it's too hard to laugh at BlacKkKlansman
This week we were introduced to Green Shirt Man. Alex Kack is a community organizer who rose to fame in a viral video after laughing hysterically and at length at an absurd protest by a pair of sad Trump supporters against a sanctuary city ballot question in Tucson, Arizona. In one of the many reports of his famed outburst, he quotes a lyric from one of my favorite Elvis Costello songs, Red Shoes ; "Well, I used to be disgusted, now I try to be amused..."
I'm not familiar with much of Spike Lee's work, but this dichotomy is at the heart of my emotional reaction to BlacKkKlansman - Should I be outraged, or should I be laughing ? There were plenty of wry smiles to be had, and some laugh out loud moments, but when I review, I'm not sure if I was laughing at humour, or whether my laughter was that awkward, dry snort that comes from the absurdity of what I'm seeing.
The racism here is in-your-face, and that's inevitable for a movie with this subject matter. The vitriol is hot, the language is distasteful and that's expected in order to paint a picture of these sub-humans - although I expected the contrast with David Duke's brand of corporate-speak racism to be stronger. In contrast, the lighter moments - jokes, such as they were - were largely overwhelmed by the darkness of the evil on display. When the real (black) Stallworth puts his arm around David Duke for a quick polaroid snap, before we laugh we are already anticipating an outbreak of violence. 
And in a picture of contrasts, what resonated more strongly is a film set in the early 1970's with era-appropriate slogans and all the black characters wearing afro hairdos should be setting you up for a historical lesson. But then it hits you in the solar plexus when Spike Lee reminds you that these people are still out there today - marching in Charlottesville, running down and killing protestors and having an American President call them 'very fine people'. After the closing frames of this movie, it was very hard to see this as a comedy and, indeed, laugh.
The Favorite pulls a rabbit out of...somewhere
I really enjoyed our screening on Saturday night for a couple of reasons. Firstly, it was a lovely social occasion. Using our new patio rather than the grass (when the numbers permit !) provides a slightly more sophisticated air to the proceedings, which was fitting for a farewell to (almost) regular Barrie who was making her last visit before heading off to Florida (Best Wishes and Good Luck !) and a welcome to our friend  Victor for his first visit, along with newcomers Cherise and Simon.
Secondly, the film was excellent, and bore out my theory that the second viewing offers so much more insight and appreciation than can be got from the first, where assimilation of the story and plot points occupies much of your attention. The proof of this is that despite three fine actresses pulling out all the stops in what is, essentially, a theatrical three-hander, Olivia Colman's performance dominates - she is staggeringly good, and makes me wonder why anyone considered Glenn Close might sneak the Oscar for Best Actress. Close, but really nowhere near close...
Queen Anne is essentially a tragic figure. Whilst her achievements as monarch are often underestimated by history, her personal life was full of illness, loneliness and tragedy. She had vision problems from an early age, she had seventeen pregnancies but of her five live-born children, four died by the age of two. She suffered terribly from gout, which made her largely immobile in later life, and contributed to her becoming obese and even more unhealthy.  She relied on the counsel of Sarah Churchill, Duchess of Marlborough, but was often sidelined and even bullied. The pain, frustration and emotional anguish of all this is captured in Colman's performance and on her expressive face, which flits from grimace to giggle to frown to anger right on cue. 
The most heard comment after the movie on Saturday was 'well, that was a bit weird' which in itself is praise for Yorgos Lanthimos. To have one of his works consider only 'a bit weird' defines it as positively mainstream - which is only to be expected because surprisingly enough, the historical basis for the events in the plot are all pretty much accurate, or established contemporary rumours. I think that having a solid factual framework on which to build his surreal visual and linguistic pyrotechnics has enabled Lanthimos to produce a candidate for the rating 'masterpiece' - even if I cannot explain the multi-lens image of rabbits which closed the film. Any suggestions ?
FAFC presents - THE FAVOURITE - Sat 27th July
There are two things worth knowing about Saturday's offering.
When Linda described this movie as 'avant-garde' in the Facebook event, she was trying to be polite about the filmmaker, Yorgos Lanthimos. We had previously seen two of his films, The Lobster and The Killing Of A Sacred Deer. Both extremely well regarded, they are however best-described as surreal, and are not everyone's cup of tea. When we went to see The Favourite during my birthday bash, Linda was alarmed when she realised that the director of the film she had been so looking forward to seeing had also come up with the story of a man who is escorted to a hotel where he has 45 days to find a new romantic partner, or else he will be turned into his favourite animal (and that is the sanest part of The Lobster's plot !).
Luckily, The Favourite is probably Lanthimos' most fathomable film to date, has three great actresses at its heart who all deliver stellar performances and, despite some absurdist touches, most of the plot is based in historical fact. 
Secondly, Olivia Colman. Just that. An outstanding actress, a national treasure to us Brits, and the kind of person you want to watch in a Hollywood movie and then go with them to the pub for a pint. If you haven't seen her in the UK version of Broadchurch (not the execrable Fox remake called Gracepoint - ugh!) then you should. She is marvellous in this, and deservedly won the Best Actress Oscar. Did you notice how much Linda and I love her as an actress...?
Anyway, according to the critics, The Favourite is "a period piece [of] caustic comeuppance comedy with fangs and claws… It's a bawdy, brilliant triumph" and "You might not actually want to live in Yorgos Lanthimos' sticky tar pit of palace intrigue—a place where Olivia Colman's batty Queen can't trust anyone beyond her pet rabbits, and Rachel Weisz and Emma Stone treat loyalty like a blood sport—but God it's fun as hell to visit." 
It's not so weird, but it IS really funny. Please join us on Saturday night.
Parents Guide on IMdB
Parent Reviews on Commonsensemedia.org