Interesting, very interesting...
Interesting is a word often associated with faint praise and diplomatic deflection. "What do you think of my new hair cut, dear ?" "Hmm, interesting…"  Yet interesting is the word that was foremost in my mind in reaction to I, Tonya on Saturday, and I am not just trying to be polite. Maybe thought-provoking is a word that can stand in for interesting. This whole movie was about different ways of looking at things.
I knew in advance that the structure of the movie would offer challenges to the nature of truth, especially around media and celebrity. But I never expected to experience such a contrast between the reality of the scenes played out on the screen in front of us, and the idea that what we were seeing might not actually be the truth - the ultimate instance being Tonya chasing her husband with a shotgun and shooting at him while calmly explaining to the camera "This never actually happened…"
If, as Churchill said, history is written by the victors, then it could feel depressing to feel that the story of the rise and fall of Tonya Harding was simply defined and handed down by a voracious, ratings-obsessed media, while Tonya's side of things expressed here was conveniently ignored. And yet, and yet… her propensity for narcissistic self-delusion and blame avoidance casts long shadows of doubt over her version - to the extent that I even began to doubt the blacker than black depiction of a loveless mother, cruel to the point of sadism. I mean really, could anyone really be THAT bad, except in the mind of a self-serving egomaniac ?
The central question - was Tonya in on the plot, or was it all the work of Oregon's own Laurel and Hardy - her hapless husband and his dumbass buddy - was wonderfully ambiguous. Tonya's revelation that Jeff is the culprit is very convincing, but then so were so many other things we know to be untrue.
The fact that this tapestry of doubtful truth and braggardly bluster should be so thought provoking was largely due to the excellent screenplay, but would not have succeeded without the utter conviction of the main players. Allison Janney was merciless as the vicious LaVona Harding and well deserved the Oscar for Best Supporting Actress, and Margot Robbie conveyed Tonya Harding with such artfulness that I don't know what adjectives to use - manipulative, or manipulated ? Naive, or cunning ? By the end, I truly couldn't tell. With all the players having told their versions of the story, its too much to hope that a definitive truth will ever come out. Now, that would be interesting…
FAFC presents I, TONYA – Sat 16th June

The Tonya Harding/Nancy Kerrigan media blitz was not a huge event in the UK, so everything I know about the historical background to this story has been absorbed through popular media mentions after the fact. Which, as I understand it, makes for an interesting context through which to approach this movie.
Apparently, by allowing the characters to explain their actions to the viewers through the fourth wall, the writers challenge us to question what version of the truth we should accept. Interesting, given that the ways in which we come to learn about people – particularly celebrities – are mostly through media where objective truth is often a long way down the list of priorities. In this movie, everyone has their own version of their personal truth, and we get the chance to see several of these versions, and decide for ourselves what makes sense to us.
I know that Tonya Harding has developed a reputation as a bad apple, and I don't know how far this movie goes to offer redemption to that reputation. I do know that it promises to be stimulating, and I also know that Allison Janney – one of my favorite actresses who plays Tonya's mother, LaVona - won the Oscar for Best Supporting Actress, narrowly beating out the pet bird who sits on her shoulder for much of the movie.

As the longest day is fast approaching, we do not expect to start our presentation much before 8.30 due to the light. Please join us for what should be a thought provoking movie.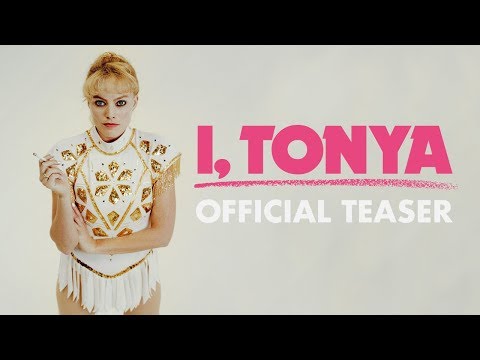 Parents Guide at IMdB
Parent Reviews at CommonSenseMedia.org
The Prince of Humbug
I cannot talk about our presentation on Saturday evening without thanking everyone for a great turn out and making it a great evening. It's very nice to receive so many compliments about our new patio, but it also makes us feel just a little bit smug. We're very pleased with how it turned out, so to get so much validation from others is very pleasing. As Linda says, expect 'Party Patio' to be party central this summer…
I got something like a similar feeling of validation with The Greatest Showman. On first viewing last December, I had felt that the tale of a great showman who used fakery, bluster and larger than life spectacle to engage with his audience had delivered just that - an experience that was just a bit too big, fantastical and slick to have a genuine heart - hence, I called it 'artificial'.

I admit that my second viewing was rather distracted by the prospect of thunderstorms in the air, and spent some time anxiously watching the distant flashes in the sky. We'd taken an ultimately successful gamble on the weather forecast, and perhaps with practice we are developing a keenness on how to interpret Accuweather's radar. However, that did not fully account for the lack of chemistry I felt between me and the happenings on the screen.
As I tried to account for my personal disconnection, I realized that the individual elements that made up the movie were all very good indeed. The songs were all excellent, extremely emotive. The dancing set pieces were first class, full of the exotic and the spectacular, and the story moved along at a reasonable pace.
Then I realized that the one element which was 'off' for me was the emotion. It seemed obvious that a lot of engineering had gone into the building blocks of the movie - the songs were anthemic when they needed to be, then poignant and moving, or sentimental at just the right moment in the plot. In fact, considering this and the choreography, I am left with the feeling that the 'emotional engineering' is on display just too much. It wasn't just the lightning in the sky that got in the way, it was the sense that the emotional path had been carefully plotted in a writer's room rather than emerging organically from the performance that got in the way - for me - of a truly emotional reaction to what was on the screen. And coming full circle, for me the movie trades in the bombast and emotional manipulation which gave the real P.T. Barnum his success. Ironic, huh ?
There's lots to like here, don't get me wrong. This is a movie to admire, like a fantastic piece of civil engineering. But like the many new skyscrapers in Manhattan, I stand to be impressed - but for me, it's not a movie to fall in love with.
Postscript: Just to reinforce the emotional message, compare this stirring live performance of This Is Me by Keala Settle on the BBC's Graham Norton Show.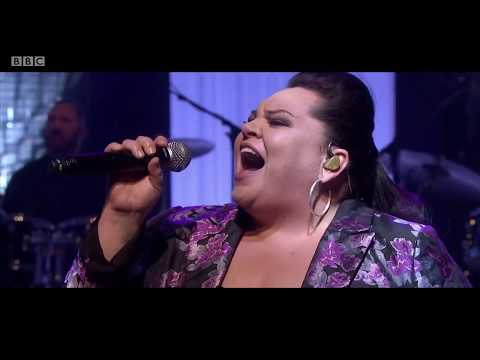 FAFC presents THE GREATEST SHOWMAN - Sat 2nd June
Roll up, Roll up ! The countdown has begun ! Just one more week until the curtain goes up on our new season, with all the razzamatazz of the circus. The Greatest Showman is a musical biopic of P.T. Barnum, probably the first - and certainly one of the most outrageous - showman of the modern era. Barnum is often described rather politely using terms like 'larger than life' and 'mesmerizing', though his name has also been used for a psychological phenomenon called 'The Barnum Effect', used to con people into believing in false supernatural claims.

One man's showman might be another man's conman, but here the shadyness is sanitized, and the story is mostly heroic - of dreams, ambitions, love and overcoming all the odds – all set to soaring tunes and acrobatic dance moves.
Having seen this on my birthday adventure and formed a view, I will reserve my full opinion until the review, and after a second viewing. I do remember being impressed with the musical elements, and the song 'This Is Me' was my choice for Best Original song at the Oscars. I'm sure if you love musical theater, you will really enjoy this.
On a separate note, those returning for yet another year will hopefully be surprised and hopefully excited to see our remodeled backyard. We're really pleased with how it looks, and the number of variations it offers for showing the movies as well as our wide open yard.
Look for more movie posts this summer than normal on this blog, and please join us on Saturday 2nd June for The Greatest Showman !
Parents Guide at IMdB                        Parents Review at Commonsensemedia.org
Announcing FAFC 2018 - The Game of Themes !
So finally, after a steady flow of hints and clues, the time has come to announce the theme for our 10th Anniversary season, and with it the movies we are showing this year. There was actually a good reason for having our little detour down memory lane. It wasn't just an indulgent self-congratulation, but a timely reminder of the various themes we have chosen over the years - precisely because those themes provide the inspiration for this year's program. To celebrate our tenth season, we have picked one new, previously unscreened movie to fit each of the previous nine themes - that's one musical, one travel, one food...etc, etc...you get the picture. When we thought about it, it seemed a very fitting way to celebrate ten years, and then when we picked the movies we realised it allowed us to provide what is without doubt the best line-up we've ever had (with only one slight bit of artistic license to fit the theme...)
MUSICAL

 
THE GREATEST SHOWMAN – I always defer to Linda on the subject of musicals, and given her HUGE crush on Hugh Jackman, this was an inevitable choice for this category. We saw this on my birthday bash, and although I thought it was a little forced, I can see this being a staple of amateur dramatics for many years to come, and I honestly thought the 'This Is Me' should have won the Oscar for Best Song. Great singing, great dancing and a typical musical theatre book, this is a very worthy start to our season.
 

SPORTS

 
I, TONYA – So this is potentially a very divisive choice, since I understand that there is still a lot of resentment for Tonya Harding out there. But by all accounts this is as much an exploration on the nature of truth in a media age (hugely relevant in this day and age !) as it is about ice skating and crowbars. And of course, not only was Margot Robbie nominated for Best Actress, but the wonderful Allison Janney, took home the Oscar for Best Supporting Actress.
 

PLANES, TRAINS & AUTOMOBILES

 
BABY DRIVER – Choosing my words carefully, I announce that this was my favorite movie of 2018. Whilst I accept 3 Billboards and others were probably better movies cinematically, I got the biggest smile on my face from this one, and have already seen it twice. I can honestly say I have never seen a movie with a better use of soundtrack songs integrated into the action, only Moulin Rouge comes close and that was a straight up musical. I can't wait to share this with you. Whatever you do, don't arrive late and miss the stunning opening credits. 
 

FOOD

 
COCO – So this is our stretch theme (Food - Coco - geddit ?) This will be a special evening, as we are showing this on Sunday 8th July. We will have family and friends from England staying with us, AND we will make this our Family Night Special and will do something with ice cream for the kids. Oh, and of course this won Oscars for Best Animated Movie and Best Song. Not a bad choice, and worth the sleight of theme...
 

MOVIES ABOUT MOVIES

 
FILM STARS DON'T DIE IN LIVERPOOL – Probably the least well known of our season, this is the true story of actress Gloria Grahame, and her last days living through her illness with her ex-lover and his family in Liverpool. Starring Annette Bening and Jamie Bell in the main roles, the movie has a host of important English actors, including Vanessa Redgrave and Julie Walters. If you don't know the intriguing story of Grahame's life and death, this should be a very interesting watch.
 

COLOURS

 
RED SPARROW – I love Jennifer Lawrence, and will watch her in anything. Apparently, in this movie we get to see a lot more of Jennifer than we have ever seen before. There has been some controversy about the sexually exploitative nature of the plot, particularly in light of the growing #MeToo movement.  But the New York Times film critic describes the movie as "preposterously entertaining" and says of Jennifer "like all great stars, [Lawrence] can slip into a role as if sliding into another skin, unburdened by hesitation or self-doubt."
 

BASED ON A TRUE STORY

 
DARKEST HOUR – So, decision time - which Dunkirk bio-pic movie to show ? We went for The Darkest Hour - partly because Christopher Nolan's Dunkirk deserves to be seen on a huge IMAX screen with a super duper sound system, not through a conference room projector - but mainly because having seen this on my birthday bash, we both thought Gary Oldman's performance was outstanding, and not just because of the prosthetic makeup. Character driven rather than action driven, this does a great job of generating the fear and tension that must have been prevalent in England at one of our darkest moments.
 

GIRLS ON FILM

 
LADY BIRD – So if 3 Billboards was my 'best' movie of 2018, and Baby Driver was my 'favourite' movie of the year, this fits squarely between the two. I really enjoyed everything about this, especially the relationship between Saoirse Ronan and Laurie Metcalfe's mother and daughter, but above all, Ronan's performance is outstanding. And while I hoped beyond hope that she would get the Oscar, we all knew it would be Frances McDormand's year. After this, and her performance in Brooklyn, its only a matter of time before she gets the reward she deserves.
 

WATER, WATER EVERYWHERE

 
THE SHAPE OF WATER – And we finish the summer with the Best Movie winner of 2018. I have to admit, I was a little underwhelmed by this on first showing, but I am looking forward to another viewing, where I can concentrate on the cinematic quality rather than the story. To my understanding, while it is still fantastical, the story is more mainstream than most Del Toro movies, and is rightly described as mesmerizing. It also stars Michael Shannon as the baddie, who is on my list of 'actors who must be watched in everything they do'.
So there you have it. Starting on 2nd June, the best season ever ! Keep watching the page for more updates, and I will also be trying to write more often about other movie subjects as we go through the summer (a promise I have made before and been hopelessly unsuccessful in keeping...).