Grace Williams
Rod Abrams Funeral Home Ltd., New Tecumseth, Ontario information regarding: Grace Williams
Williams: Grace Amy.
Peacefully at Simcoe Manor, Beeton, on Thursday December 12th, 2019. Grace (Barton), in her 87th year, beloved wife of the late Lorne Williams. Loving mother of Glenn (Joanne), Marcia (Guye) Breedon and Garry (Ronda). Sadly missed by her grandchildren Luke, Rebecca, Ryan (Wendy), Shaun (Rachel), Sterling, Paige, Callie (Mitch), Colton (Karen) and her great grandchildren Mieke, Grace, Elijah, Faith, Elowyn and Aldyn. Dear sister of Eunice (late Stan) Spurr and the late Lois (Ross) Armstrong. Predeceased by her parents Reg and Ivy Barton. Fondly remembered by her nieces, nephews and long time friends.
The family will receive friends at Rod Abrams Funeral Home, Tottenham, 905-936-3477 for a Celebration of Grace's life, on Thursday December 19, 2019 from 11:00 am until time of service in the chapel at 1:00 pm. In lieu of flowers, donations to the Simcoe Manor Activation Program would be appreciated by the family. www.RodAbramsFuneralHome.com








Ann McGuire
Rod Abrams Funeral Home Ltd., New Tecumseth, Ontario information regarding: Ann McGuire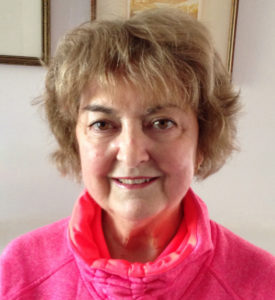 MCGUIRE, Ann Marie
October 7, 1950 – December 10, 2019
"But O for the touch of a vanished hand, / And the sound of a voice that is still!" Early on a December morning in the comfort of her Toronto home, Ann passed away in peace. After growing up on family farms in Schomberg, Barrie, and Washago, she went on to study at the University of Toronto, Carleton University, and Queen's University. Ann became a high school English teacher, a job she loved; she taught in Peterborough at PCVS, and in Toronto at Madonna Catholic Secondary School and Loretto Abbey (where she became English Department Head). She loved travelling, and for a time lived and worked in London, England, where she met her dear husband and love of her life, Gerard. Ann was diagnosed with COPD and emphysema in the late 1990s, and she received a double lung transplant in 2007. Since then, Ann has been an exemplary member of the Toronto Lung Transplant Club, an inspiring advocate for organ transplant recipients, and a tireless promoter of organ donation awareness. Predeceased by her parents Bert and Vera and siblings John and Mary Rose, Ann is survived by her loving husband Gerard and her two children Rebecca (Colin) and Joel. She will be dearly missed by her brothers Hugh, Peter, Gerry, Tom, Bill, Robert, and Dan; her beloved in-laws; her large extended family; and her many friends. A wake will be held on Friday, December 13 between 5:00-9:00 PM at Rod Abrams Funeral Home in Tottenham, and a mass will take place on Saturday, December 14 at 10:00 AM at St. Patrick's in Schomberg. If desired, donations in her honour may be made to the Toronto Lung Transplant Club.
Condolences may be forwarded to www.RodAbramsFuneralHome.com.








Gloria Younie
Rod Abrams Funeral Home Ltd., New Tecumseth, Ontario information regarding: Gloria Younie
Younie: Gloria Jane,
With family by her side at Southlake Regional Health Centre Newmarket, on Thursday November 21, 2019.  Gloria Younie (nee: Trevorrow), at the age of 85 years. Beloved wife of the late Jim Younie, and the late Hugh Moore. Loving mother of Terry Moore (Jens) and the late Trevor, and Robert Moore. Missed by Jim's children James (Isabel), and Gordon (Betty). Survived by her grandchildren, Sean Moore, Tara Hamilton and great grandchildren. Lovingly remembered by her brother Thomas Trevorrow, and her nephew Steven "Trev" Trevorrow. Forever in the hearts of her friends Ivan, Gertie and Tex, extended family and friends. Sadly missed her beloved cat, "Katie".
Visitation will be held at Rod Abrams Funeral Home 1666 Tottenham Rd., Tottenham 905-936-3477 on Monday November 25, 2019 from 1-2 pm. Followed by interment in St. John's Cemetery, Mono.
A Memorial service will be held in Church of the Evangelists Tottenham, Sunday December 15th, 2019 at 2:00 pm.
Donations in memory of Gloria may be made to the Toronto Humane Society.
Nancy Ziemba
Rod Abrams Funeral Home Ltd., New Tecumseth, Ontario information regarding: Nancy Ziemba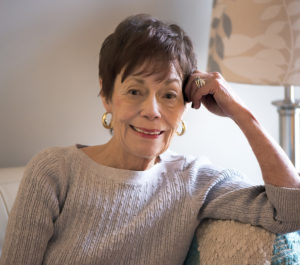 Ziemba: Nancy Lee,
Surrounded by the love of her family, at Southlake Regional Health Centre Newmarket, on Saturday November 30th, 2019. Nancy Ziemba (nee: Wilson) at the age of 75 years, beloved wife of the late John Ziemba. Loving mother of Tara, David (Melissa), Lisa (Nick). Will be forever remembered and missed by Patricia O'Leary, Barry Wilson, Raymond Wilson, Mark Wilson, and the late Paul Wilson, and Debbie Richardson. Forever in the hearts of her nieces, nephews, extended family, and friends. A private family interment was held and the family wishes to invite family and friends to Celebrate Nancy's life at the Cliffside Hall of Rod Abrams Funeral Home, 1666 Tottenham Rd., Tottenham, 905-936-3477 on Friday December 6, 2019 from 1-3pm. Words of remembrance will be held at 1:30pm. If desired, donations in Nancy's memory may be made to the Children's Wish Foundation.
www.RodAbramsFuneralHome.com
Mike Snaddon
Rod Abrams Funeral Home Ltd., New Tecumseth, Ontario information regarding: Mike Snaddon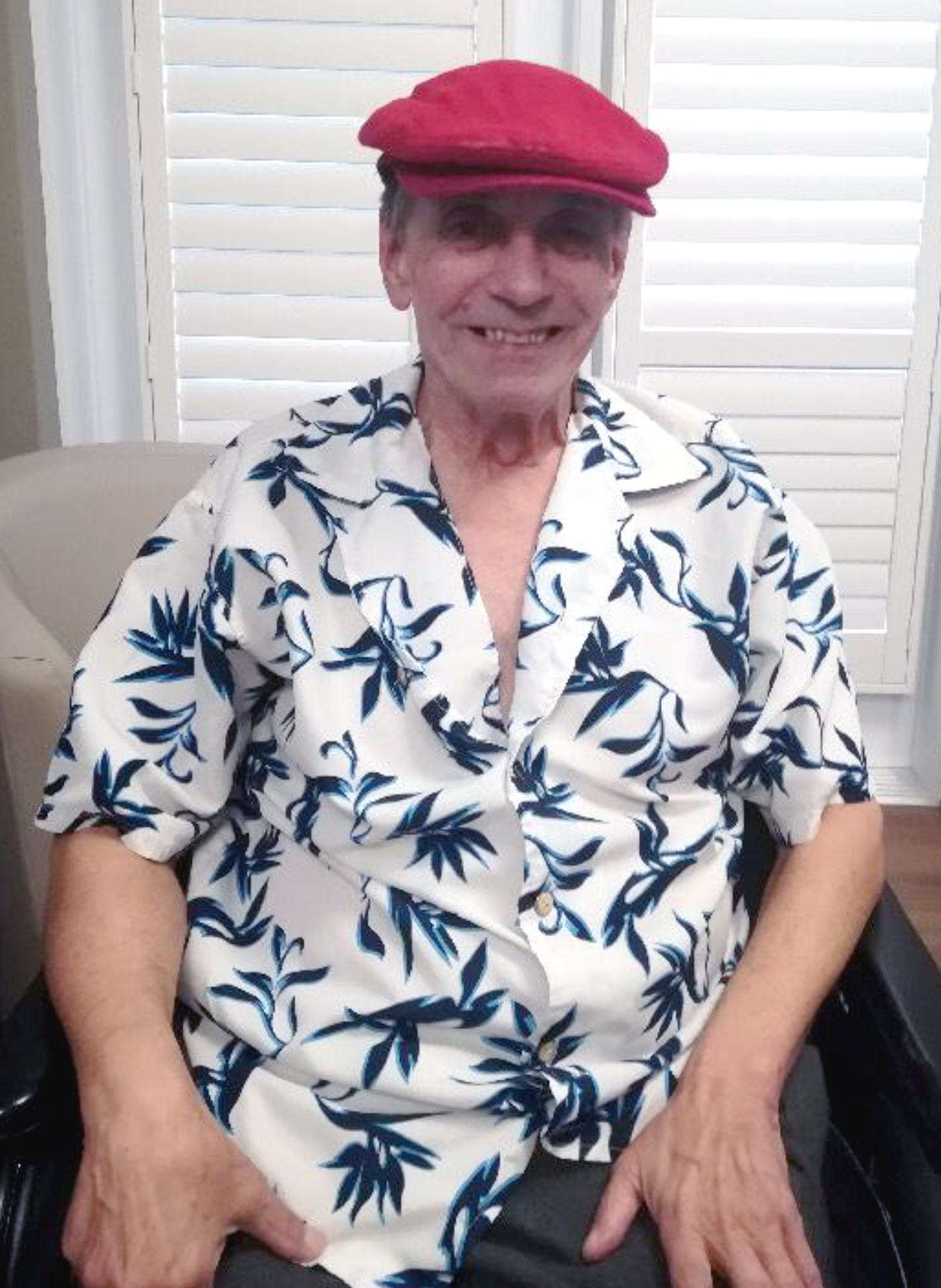 Michael Harrison Snaddon
April 25, 1949 – November 26, 2019
Mike died peacefully surrounded by his family and close friends wearing one of his favorite Hawaiian shirts.  At the age of 70, brother to Yvonne, Adrian (Wendy) and Ian.  Uncle to Dillon, Christopher, Melissa, Joey and Jennifer.  Great uncle to Preston and Jensen.  His beloved friends Guy and Irene, and their sons Garrick and Gavin.  Mike had so many wonderful friends in his life, you all know who you are, thank you for being there for him.   A celebration of life will be held in the summer.  For those who wish donations can be made to Matthews House Hospice in Alliston, Ontario.  Arrangements entrusted to Rod Abrams Funeral Home, Tottenham. 905-936-3477. www.RodAbramsFuneralHome.com