Jim Campbell
Rod Abrams Funeral Home Ltd., New Tecumseth, Ontario information regarding: Jim Campbell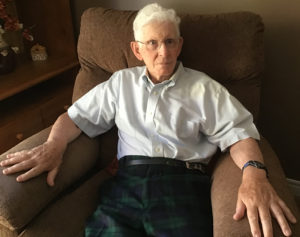 Campbell; James Allan "Jim".
Peacefully surrounded by the love of his family at Matthews House Hospice, Alliston, on Monday, August 19, 2019. Jim Campbell in his 89th year, beloved husband of Joselyne Campbell (nee Fletcher). Loving father of Deborah, Patricia Thomson (Scott), Eleanor, Victoria, and Kenneth (Hulya). Sadly missed by his grandchildren; Raymond, Luke (Heather), Daniel (Rebecca), Sharon (Jamie), James, Amanda, Pamela (Lewis), Rebecca (Jacob), Nicole (Ugur), Sila, and his eleven great grand children. Dear brother of Marion Roblin (Carmen), the late Kenneth Campbell and the late Margaret Duffy. Forever in the hearts of his extended family and friends. A Memorial Service will be held at Rich Hill United Church on Wednesday September 4th, 2019 at 11:00 am. Donations in memory of Jim may be made to Rich Hill Church or Matthews House Hospice. Arrangements entrusted to Rod Abrams Funeral Home, 1666 Tottenham Road, Tottenham, 905-936-3477. www.RodAbramsFuneralHome.com








Joyce Watson
Rod Abrams Funeral Home Ltd., New Tecumseth, Ontario information regarding: Joyce Watson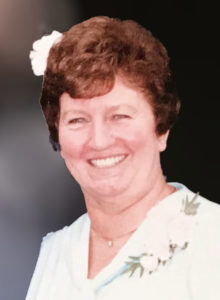 Watson: Lois Joyce
Joyce Watson in her 87th year passed away on Wednesday, August 14, 2019 at Trillium Health Partners in Mississauga with her family by her side. Beloved wife of the late James "Dan" Watson. Loving mother of Larry, Jim (Jane) and David (Evelyn). Forever in the hearts of her siblings, extended family and friends.
Family and friends will be received at Rod Abrams Funeral Home, 1666 Tottenham Road, Tottenham, 905-936-3477 on Monday August 19, 2019 from 10:00am until time of Memorial Service in the chapel at 11:30am. Interment in Trinity United Cemetery, Beeton to follow. For those who wish donations to Princess Margaret Hospital would be appreciated by the family. www.RodAbramsFuneralHome.com








Bob Harper
Rod Abrams Funeral Home Ltd., New Tecumseth, Ontario information regarding: Bob Harper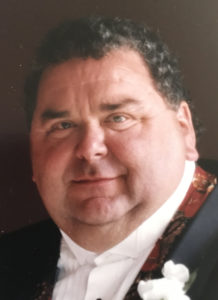 Harper: Robert James.
Peacefully at Stevenson Memorial Hospital, Alliston, on Saturday August 3rd, 2019. Bob Harper, in his 76th year, beloved husband of Marie, for 52 years. Loving father of Rob Harper and Leanne (Rob) Carmichael. Sadly missed by his grandchildren, R.J., and Raegan Carmichael. Dear brother of Tom (Nancy), Carolyne (Garry) and the late Bill (Shirley). Also will be sadly missed by his sisters-in-law and brothers-in-law the late Joyce and Alvin, Lee and the late Terry, the late Ben and Lynne, Robin and Mike, and Val and Mike. Bob loved his cards and played bridge at the 54 club in Alliston, in Tottenham, Tecumseth Pines and Palgrave.
The family will receive friends to Celebrate Bob's Life, at the Tecumseth Pines Clubhouse, 8270 Highway 9, Tottenham, on Saturday August 10th, 2019 from 2-5pm. Arrangements entrusted to Rod Abrams Funeral Home, Tottenham, 905-936-3477. www.RodAbramsFuneralHome.com








Bruce Mason
Rod Abrams Funeral Home Ltd., New Tecumseth, Ontario information regarding: Bruce Mason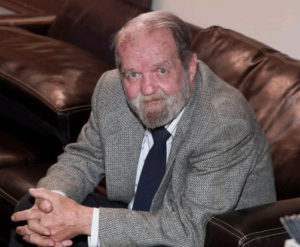 Mason: David Bruce.
Suddenly at Brampton Civic Hospital, on Saturday July 27th, 2019. Bruce Mason, in his 74th year, beloved brother of Douglas (late Gayle), Ella Barrick, Fred (Jane), and the late Don. Dear brother-in-law of Jean. Predeceased by his parents Stew and Jean Mason. Fondly remembered by his nieces, nephews and great nephew.
A Memorial Service will be held in the chapel of Rod Abrams Funeral Home, Tottenham, 905-936-3477 on Wednesday August 7th, 2019 at 1 pm., followed by a time of fellowship and refreshment in the Cliffside Hall of the funeral home until 3:30 pm. www.RodAbramsFuneral Home.com








Paul Calder
Rod Abrams Funeral Home Ltd., New Tecumseth, Ontario information regarding: Paul Calder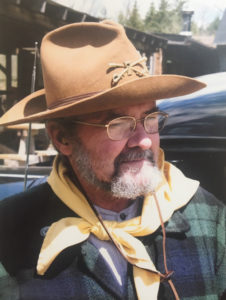 Calder: Paul Alan,
Passed peacefully, surrounded with the love of his family at Margaret Bahen Hospice Newmarket on Monday July 29, 2019. Paul "Hawk Feather" Calder at the age of 73 years, beloved husband of Susan Calder. Loving father of Joshua (Krista), Blythe Calder (Resh), and Alex Calder Karagianis (Andrew). Dearly loved grandfather of Brayden, Ethan, and Jacob. Forever in the hearts of his extended family and friends.
A private family interment of cremated remains has taken place, and a public Celebration of Life will be held at Rod Abrams Funeral Home 1666 Tottenham Rd., Tottenham 905-936-3477, on Saturday August 10, 2019 from 12-2pm, with a time of Spoken Remembrances at 12:30pm. In lieu of flowers, donation in Paul's memory to Stronach Regional Cancer Centre Newmarket or Margaret Bahen Hospice Newmarket would be appreciated by the family.
www.RodAbramsFuneralHome.com