Mario Trevellin
Rod Abrams Funeral Home Ltd., New Tecumseth, Ontario information regarding: Mario Trevellin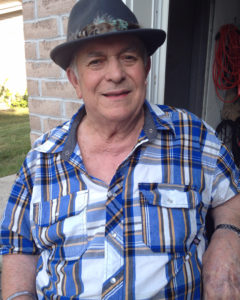 Trevellin: Mario Biagio,
Peacefully at Simcoe Manor Beeton, surrounded by the love of his family, on Monday December 10, 2018. Mario Trevellin at the age of 83 years, has gone to be with his beloved wife the late Gail Trevellin (nee: Boyce). Loving father to Juliana (Angelo), Michael (Brenda), Barbara (Jeff), Natalina (Nick), Mario, Carla (Randy), Christina "Tina", and the late Barbara Boyce. Forever in the hearts of his 18 grandchildren and 10 great-grandchildren. Cherished brother of Pietro (Marta), and the late Lina of Treviso, Italy. Forever in the hearts of his furry companions Hunter and Zoe, and all his extended family and friends.
The family will receive friends at Rod Abrams Funeral Home 1666 Tottenham Rd., Tottenham 905-936-3477 on Friday December 14, 2018 from 2-4 and 7-9pm. Funeral service will be held in Simcoe Manor Chapel (5988 – 8th Line Beeton, ON) on Saturday December 15, 2018 at 1pm, with reception to follow. Interment St. James Cemetery, Colgan. For those who wish donations to the Simcoe Manor Bus Fund (5988- 8th Line Beeton ON, L0G 1A0) would be appreciated by the family. www.RodAbramsFuneralHome.com








Joan Sutherland
Rod Abrams Funeral Home Ltd., New Tecumseth, Ontario information regarding: Joan Sutherland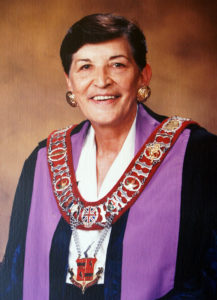 Sutherland: Joan Denise,
(Former Warden of Simcoe County, Former Deputy Reeve of New Tecumseth, Former Councilor and Reeve of Tottenham, Former First Female President of the Ontario Good Roads Association, Former Treasurer of Nottawasaga Futures, Former Representative of the Nottawasaga Valley Conservation Authority)
Peacefully at her home in Tottenham, on Thursday December 6, 2018. Joan Sutherland (nee: Brattan) at the age of 84 years, beloved wife of Joe Sutherland.
Loving mother of David, Liane, and Lisa-Jo. Dear grandmother of Danielle Wryland (Tiff), Michelle Sutherland (Giacomo Donato), Katrine Sutherland, Ryan Williams (Erin Madonia), Jake Williams (Teri Maiden-Hussey), Sarah O'Keefe, Paul O'Keefe (Erin Pawts), and great grandmother of Lorenzo Donato.
Forever in the hearts of her extended family and friends.
A Memorial visitation will be held at Rod Abrams Funeral Home 1666 Tottenham Rd. Tottenham, on Monday December 17, 2018 from 10am until time of Memorial Service in the chapel at 11am. Cremation has taken place. For those who wish donations to the charity of your choice would be appreciated by the family. www.RodAbramsFuneralHome.com








Hillary Winger
Rod Abrams Funeral Home Ltd., New Tecumseth, Ontario information regarding: Hillary Winger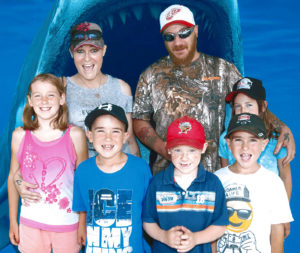 Hillary Linda Winger passed away peacefully at Matthew's House Hospice in Alliston on December 8, 2018 surrounded by loved ones.
She attended school at Adjala Central, Tottenham Public, Banting Memorial and Humber College. Her love for her family and friends was evident in everything she did and she would have done anything in the world for her boys.  She was a dedicated hockey mom. Loving mother to Hunter and Tyson and step-mother to Elizabeth, Rachel and Logan. Loving wife to Jeff Cole. Beloved daughter of Brian and Deanna Winger. Loving sister to Meredith Winger (Paul) and Neal Winger (Ashton). She leaves her aunts, uncles, cousins, nieces and nephews, and friends to mourn.
She will be cremated and, instead of a funeral, a celebration of life will be held at the Tottenham Legion on Saturday January 12, 2019 from 1-4 pm, with words of remembrance to be held at 2:00 pm. Feel free to bring along any memories, written or mementos, that you would like to be sent along with Hillary in a memories chest. Although Hillary's battle with cancer was short lived, she remained strong and never gave up hope. Donations may be made in Hillary's memory to Matthew's House Hospice (www.matthewshousehospice.ca). Arrangements entrusted to Rod Abrams Funeral Home, Tottenham, 905-936-3477. www.RodAbramsFuneralHome.com








John Chatten
Rod Abrams Funeral Home Ltd., New Tecumseth, Ontario information regarding: John Chatten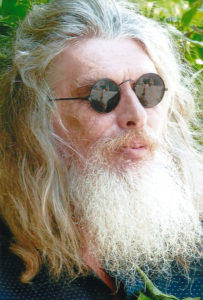 Chatten: John David.
Peacefully after a brief illness, at his home, on Monday November 26th, 2018. John Chatten, in his 65th year, beloved husband of Deb Carpenter. Loving father of Jackie MacKenzie, and Jake Chatten. Sadly missed by his grandchildren: Liam, Evangeline, and Judith.  Cherished son of Joan and the late Jack Chatten. Dear brother of Carol (Bill Blea), Ken (Lori), Diane, and Jeff. Forever remembered by Jim Adamson, Doug Lapointe, and all his extended family and friends.
Memorial visitation will be held at Rod Abrams Funeral Home, 1666 Tottenham Road, Tottenham, 905-936-3477 on Thursday December 13, 2018 from 2-4 and 6-8pm. Memorial Service will be held in the chapel, on Friday December 14, 2018 at 11:30am. Online tributes may be left for the family at www.RodAbramsFuneralHome.com.








Michael Urbanski
Rod Abrams Funeral Home Ltd., New Tecumseth, Ontario information regarding: Michael Urbanski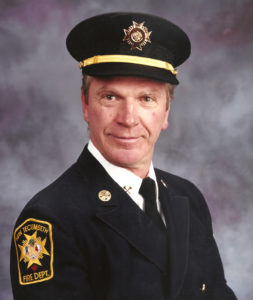 Urbanski, Michael Vincent.
May 13, 1947- November 24, 2018
Peacefully, with his family by his side, at his home in Barrie, on Saturday November 24th, 2018. Mike Urbanski, at the age of 71, beloved husband for 47 years of Brenda (Dorsey). Loving father of Kim (Marc) Simpson and Mike and Brenley (Van Muyen) . Sadly missed by his grandchildren Benjamin Simpson, Ryan Simpson, Theodore Urbanski, Paige Simpson and Adam Simpson. Dear brother of Judy Harwood (Robert) and the late Peter Urbanski. He will be missed by his extended family and many friends.
Michael was a long-time resident of Beeton and had made Barrie his home during the past five years. He was an active community member, involved with the Royal Canadian Legion, the Rotary Club (a Paul Harris Fellow), and he served 25 years as a Volunteer Firefighter with the Beeton department. Mike had many interests, which included playing cards (especially poker), traveling, RVing, golfing, curling and fishing.
The family will receive friends at Rod Abrams Funeral Home, Tottenham, 905-936-3477 on Wednesday November 28th, 2018 from 6-8 pm and Thursday November 29th, 2018 from 10 am until time of funeral service, in the chapel at 11:00 am. Private family interment to follow in Trinity Cemetery, Beeton. Donations to North West Barrie United Church or the Beeton Firefighters Association would be appreciated by the family. www.RodAbramsFuneralHome.com