The way you treat people says more about you than your words
You can learn more about a person by observing the way they treat others than you can in an hour-long one-to-one conversation. This is true both in personal and professional relationships.
The way a person treats a stranger, particularly someone in the service industry, is highly indicative of the way they will treat you as a friend, loved one, employee, or business partner.
Recently I was on a business trip and my flight was canceled due to weather conditions in the city I was flying into. This travel mishap provided me with a unique opportunity to observe people in stressful situations. One gentleman, and I use the term loosely, felt he had the right to be short and borderline belligerent with the gate attendant…as if she had been the one to cause the cancelation. He was accusatory and egotistical; he acted like his problems were the only ones that mattered.
Now, every single one of us had somewhere to go and things we needed to be doing, but he was the only one raising his voice and acting like a child. He got on that new flight, same as the rest of us, but we did so without treating someone like they were less than we were.  
When we arrived at the next airport, there he was demanding this new gate attendant do things for him.  He even went so far as to include himself in a conversation I was having with the lovely attendant.  She quickly got his ticket printed and sent him on his way to another gate to wait for his flight.  
After he left, she mentioned that initially she thought he was with me, but after just a few minutes of our conversation, she knew for sure he wasn't. I imagine this stems from the difference in the way we treated people. I did not see him again and as my flight was one of the only ones to land that day,  I don't really know when or how he arrived. Nor do I care. I could not wait to be rid of his selfish attitude.
That day the vast majority of my fellow travelers kept their cool, treated one another and the airline employees with respect and courtesy.
That same day, I had the chance to watch the way some of my coworkers treated the employee while under stress and deadlines.  I learned a lot about them too.  They were good humored and treated everyone we met with the same amount of respect with which they would treat our CEO. We laughed and joked our way through an incredibly long day and I ended the night knowing I had chosen well in my new position.
These folks were good people who would treat me with respect and courtesy. Those are traits I always want to surround myself with.  
Finding her place in the world
We all long for our children to find their "people" – you know the ones – the group of kids they can laugh with, share inside jokes with, and who will pick them up when they've had a bad day.  It wasn't long ago, I was lamenting the space my eldest girl was in. She was clearly unhappy, feeling like she didn't belong, and doubting her awesomeness. Now, there's nothing wrong with the group of peers she was hanging with at the time, she just didn't fit in as snugly as I would have liked.
My Ellie is bright, quirky, and has a sense of humor that doesn't stop…and isn't for everyone. When she was younger, we used to
practice speaking with her feet on the ground – when excited, the girl positively levitates. She has a sparkling personality that some may find a bit overwhelming and lawsy, my girl does have the comebacks. I realize I see my girls through the benefit of rose-colored glasses, but they are mine and I'll not have it another way.
After her best friend moved out of town, my Ellie has been struggling to find her place among her peers. To find people who will laugh at her jokes without rolling their eyes, who share her love of books, and who push her to be better. Today, she came home from an academic match bursting at the seams, overjoyed with the feeling of belonging. They have inside jokes, they get each other, and most of all…she is comfortable being herself around them.
I cannot tell you the relief I felt. Not that I ever truly feared she wouldn't find a group she could belong to, but I worry nonetheless. Middle school is a hard time, high school harder, and it could only benefit her to have a tight knit group of friends that she can lean on. I did not find my people until adulthood. I do not want her to have to wait and search for as long as I did. As it is, I am truly blessed to have found my friends.  They have held me up and helped me to stand tall through some of life's most horrific trials.
What I want most of all for both of my girls is for them to find acceptance and a safe place to be themselves.  I am thrilled she is finding her place in the small world her life revolves around at this time.
How old where you when you found your place and your people?
5 Unexpected Lessons I've Learned Through Breast Cancer Treatment
Skip the freezing spray when they plug in your port. For me, the spray was more painful than the plug in itself.  After a couple of weeks you barely feel it – I know in the beginning it doesn't feel that way, but truly, you do "get used to it" – ya know about as much as you can get used to chemo.
When your hair first starts falling out, that shit hurts. Think of the weird pain you have after taking your hair down from a tight ponytail…that's pretty much how it feels anytime your even moves during this time. See my post ALL ABOUT THE HAIR.  It does get better though and I hear if you shave it, it hurts a lot less.  I couldn't do this due to the psoriasis plaque on my scalp.
Being bald in the fall is fabulous.  The way the air feels when it sweeps over your scalp is incredible and freeing in its own way. Sometimes I even liked to kind of stick my head out of the car window when I was by myself…I imagine I looked a bit like a pup experiencing the wonder that is air flow.
Word loss had caused me to slow down and really think about what I want to say. It's been great for almost keeping my foot out of my mouth several times.
Radiation is not easier than chemo.  It is not always the easy part.  I burned far worse than I ever imagined I would and the burn moved across my chest with time, causing my skin to peel off like rats fleeing a sinking ship.  Aside from the radiation burns, I was exhausted and more nauseous during these 6 weeks than through all of the weeks of chemo.
I feel pretty certain I'll think of more of these lessons in the coming weeks, as I process the past 9 months…but for now, almost a full month post radiation, these are these things that stick out the most.
Take Your Brand to the Next Level at NMX & Pass Discount Code #NMX
Long considered one of THE conferences for the "professionals" in the digital marketing space, I'm here to tell you NMX is the best place for newbs and veterans to come together for collaboration and learning.  Set under the lights on the United States' playground, Las Vegas, NMX takes place April 13 – 16, 2015 and is set to blow all of their other years away, in terms of content, learning, and networking opportunities.
Why NMX?  Why not?  Why would you pass up the opportunity to learn from the best and brightest minds in digital?
Let me just start with the speakers…where else will you have the chance to hear the likes of Dennis Miller, David Griner, CC Chapman, or Missy Ward?  Not to mention many of my own colleagues (and people I'm lucky enough to call friend) will be speaking: Melanie Nelson, Heather Solos, Kelby Carr, Amy Lupold Bair, Cecily Kellogg, Katja Presnal, and Debba Haupert.
If you're like me, you've attended a lot of conferences and you've been blogging for many years (6+ here), so you might wonder the purpose of attending another, admittedly more costly, conference is, but truthfully, attending NMX gives you the blogger, the professional, the vlogger, the podcaster (whatever you are) the opportunity to hone your skills and glean new and actionable information to apply in building your personal brand.
Sessions I'm most excited about
The schedule is up and I've been perusing the selections over the last few days!  I'm a huge proponent of continued learning, so I've made vlogging my focus for learning at future conferences.  Personal branding is something I have always been interested in, so I'm also looking to expand my knowledge base on that account as well.  New Media Expo presents me with the perfect time to expand my horizons along a broad variety of subjects and never leaves me bored.
This year, I'm very much looking forward to attending the Women in New Media session with Jenn Page.  As a mom to up and coming young women in new media, I am excited to learn more about these foremothers of new media history.
I'm also looking into starting an affiliate site that my girls and I could work on together, so the affiliate marketing focused sessions, like this one with Missy Ward and Shawn Collins,  are of particular interest to me.  Their session looks like it offers  great introduction to the hows and whys of affiliate blogging.
As I mentioned earlier, I'm going to start focusing more on video content in 2015, so any session focused on how I should be extending the use of my media creations across several platforms is a good place for me to spend my time.  In an effort to best serve clients through FeedBlitz, I'm also looking forward to attending Heather Solo's Best Practices for Blog List Building session and many of the podcasting sessions, of which there are several to choose from.
Since I'm a story teller by trade, I think hearing Ekaterina Walter give tips on "how to use visuals to spark engagement and inspire brand advocacy and word of mouth," would be incredibly beneficial.  Much of the world today learns primarily visually and infographics are a hot commodity right now, both in blogs and in marketing.  Kelby's session on optimizing my Pinterest account is also a must, as is Rich Brooks' session on Twitter Marketing in the new age.
Get a look at the whole schedule here: NMX Schedule
And I won't lie, I'm really looking forward to filling my brain with good stuff in the company of my friends, some of the smartest people in the biz.  The friendly community filled with brilliant people is one of the biggest draws for me concerning this conference.  The location is great, I mean…who doesn't love Vegas?  But the BIG thing, aside from all the learning, is the time I get to spend with smart people talking about smart things – stretching my brain and beliefs – in a focused atmosphere.
NMX Twitter Party
Join New Media Expo and Type-A Parent (and ME!) for a conference tips and tricks chat on Wednesday, March 18 at noon EST. During the chat, Type-A Parent will also give away one free pass to attend New Media Expo next month in Las Vegas (value $497).
If you're headed to Vegas for NMX next month, drop me a line on Twitter and let's make sure we meet up for coffee or tea!
NMX Discont Code
If you haven't already picked up your ticket, don't worry you still have time and you're in luck because I've got a discount code just for you. When you buy your pass, just use the code: ahenson20 to receive a discount on your pass!  How cool is that?  Pre-tty cool, if you ask me.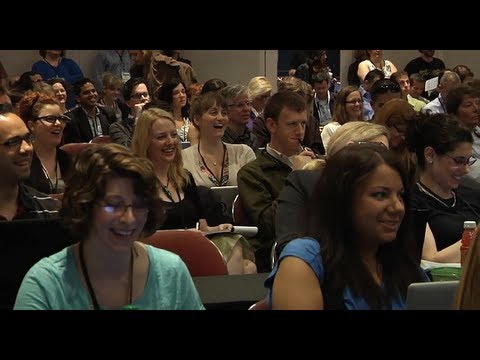 Paul from Walmart wants you to know you can buy coffins and urns on Walmart.com
Update: Walmart responded Sunday, 11/30, to my email explaining the situation.  Below you will find their response: 
Amanda,

Thank you for letting us know about this horrible event. We are very sorry this occurred to you. We have escalated what happened to the store manager as well as the market manager who has responsibility for all the stores in your area.  If you would like a call back from either the store manager or the market manager please email us back with your phone number.

Thank you,
Walmart Social Media Support
The story I'm about to tell you is not one I want to tell, but if I can save even one person from feeling the way I did yesterday, all of the hurt and flabbergastion (yes, that's a real word) will have been worth it.
Thursday, the family and I were lucky enough to celebrate Thanksgiving with two sets of our families and stuff ourselves with every delicious morsel you associate with the holidays.  I even felt well enough to bake brownies and cupcakes for dessert! Now my usual plan for "dark Thursday" (a name Lisa, LeeAnne, and I came up with last year) and Black Friday is to divide and conquer the stores with the best deals and reel in the Christmas goodies, starting at Walmart, but the new treatment plan (and my not-so-inexplicable need to spend as much time with family as possible) dictates that I spend Friday morning hooked up to the cancer-killing chemicals rather than slinging back caffeine and loading up on the BF deals. 
Not willing to let that stop our family tradition, Lisa and LeeAnne insisted on accompanying me to my 12th treatment (out of 16) yesterday and then, after a quick stop for refueling at The Cheesecake Factory, the ladies and I hit the shops.  While we did not shop 'til we dropped, I'm sure our wallets thank us, we certainly dropped a pretty penny here and there and I'm happy to say that I polished off my Christmas list and even managed to pick up some Godiva for my own stocking!
Finishing up our Black Friday festivities, we decided to stop in at Walmart (store #1053) to pick up some especially sought after toys and scope out the "left-over" Black Friday deals (which started at 6pm Thursday!).  Since we each had fewer than 20 items, we swooped into the quick lane; LeeAnne and I started talking with the cashier, Paul, immediately since we fully believe in having a good time whenever possible.  At some point early in the conversation things swiftly went downhill.
Imagine with me the conversation goes something like this:
Paul: *out of nowhere* I sure hope you've got your affairs in order.  (Obviously referring to my last will and testament.)

Me: *stunned* Actually yes, I do. (Thank you, Katie!)

Paul: You can always pick up your coffin at Walmart.com!

Me: *still stunned and surrounded by stunned family* Um, I actually plan on being cremated.

Paul: Well, I think we sell urns there too.

Me: *still pretty stunned* I'd rather my coffin or urn not be made by starving Vietnamese children. (Not my finest moment and I admit to that. I admit that the rhetoric that I used here is wrong and is part of what is wrong with America.)

Paul: All those toys you have there came from the same place.

Me: *beginning to come around*  Well, I guess I'll have to stop coming here for those,too, then…like I have with my groceries.
And with that we all quickly walked away and went out to the car.  No sooner did we get there than Lisa wanted to go back in and tell Paul how rude he was.  I was embarrassed and begged her not to, to just take me home, although we had previously planned to go to a couple of other places first.  About half way home, Lisa again wanted to go back, but after I asked her not to (again), she settled on calling the store and talking to a manager.  She then called and spoke with an assistant manager, LeToy, who assured her that due to her own bout with cancer, she would take care of this and after getting my name, promptly got off the line.
After I got home and told Jon about it (I might have cried a bit), he insisted on going back there today to talk with the manager and Paul to make sure they understood the seriousness of the situation and attempt to ensure it didn't happen again.  And you know guys, I *know* I'm not going to die from this cancer…I go every week and pump copious amounts of toxins into my body to ensure more time with my family…and yet last night, I cried and cried at the idea that I might not see my children grow up.  All of the fears I thought I had moved past and worked through, there they were back at the forefront of my mind…and they were choking me all over again.
Wanting to make sure no one else has to feel like this again, I agreed to go back to Walmart today and go with Jon while he attempted to speak with the manager.  While returning an item at the customer service desk, Jon asked the assistant manager, LeToy, to speak with her whenever she had a free moment.  After she waited on several customers, (edited because I was wrong in what I wrote initially and I want to clarify.)After finishing up with the current customer, she and Jon spoke – he told her what happened and she dismissively (and in a clipped tone (in our opinion)) told him that she had "spoken to his mother-in-law last night and told her it would be taken care of," Jon didn't feel like that was so and decided to to speak with Paul himself.
Jon, again, waited patiently in line to speak with Paul and after asking him if he thought it was appropriate to suggest to a person obviously going through cancer treatment that they purchase their coffin (or urn) at Walmart.com, Paul said implied it was just a joke  (edited because I was wrong in my first opinion.) that he didn't know [that I have cancer] and they should shake on it.  Jon, with a deep breath, decided to just walk away, from Paul and the entire store.  Probably forever.
I normally wouldn't share these types of stories, I do not want another person to feel the way I did last night.  And I think the managers of this particular Walmart (and really any place, anywhere) need to address this type insensitivity in their employees, whether that means specific training or something else.
**It is now nearly midnight and I would like to make sure that I clarify that I am not attempting to assassinate or destroy anyone's character; I am simply sharing my experience.**