Diving in Again
Many mindfulness teachers teach that there is no "self," but that doesn't stop my fascination with the quirks and qualities that seem to follow me around. When I'm in a mindfulness zone, I am curious about them. Other times, they confound me. Some are helpful but all of them are fodder for creative fuel and the transcendence we can find through writing, art, and interpretive dances in living rooms (watch out for the chandelier).
"Laughter is carbonated holiness." ~Anne Lamott
Survival Humor
As for me, I loved making my parents laugh when I was little. It was pretty much the only way to get their attention other than putting a thermometer on a lightbulb to feign high temperatures. Difficult childhoods are frequently a catalyst for using humor to evade reality, sublimate angry energy, and process awkward circumstances with laughter instead of suicide. A lot of comedians start that way. As for me, it included all the above as well as a way to connect with parents when nothing else worked.
I didn't intentionally use humor to cope. Few people do, it's an instinctual form of resilience made up of funny-prone genes, the friction of circumstances igniting an ability to to let the air out of the rage, pain, or perceived unfairness found in troubled childhoods. When you're a highly sensitive person in a family that finds high sensitivity irritating, it's lonely. Humor softened the pain. The pain cultivates more advanced humor so there's no poor-me theme going on, just gratitude for the funny genes. Maybe you have them too.
There is recorded footage of me in Morristown, New Jersey, three-years-old, dancing in dad's boat-sized shoes and a rubber nose on mustache glasses. I had entertainment value to these two caretakers. With laughter as their response, I was in age-appropriate euphoria and if you had given me a cigar, I'd have gladly been a headliner at the local comedy club.
When I was five, we moved to Miami and my family joined Kings Bay Country Club where kids waited in line at the high diving board for an exhilarating jump into the Olympic sized pool beneath. When it was my turn, I'd climb to the top, dance in clown-like antics then purposely fall into the chloride sea and push off from the concrete bottom quick enough to catch my parents' laughing expressions. Rinse and repeat.
Does Not Rebound Quickly
One time I jumped too soon.  I just missed landing on top of six-year-old Eliot Kleinbaum. Mrs. Kleinbaum came over and in a heavy New Jersey accent shouted, "You almost killed Eliot!! What is the matter with you, you're a terrible little girl."
My parents shook their head at me in disapproval, then put magazines in front of their faces.  I did see Eliot, but it was shortly after I jumped off the board so all I could do was wiggle in midair as best I could to avoid him. Gravity doesn't work that way, wiggling did nothing to change where I landed, which was close but not on top of Eliot.
I did not like being yelled at by Mrs. Kleinbaum.  It ruined the rest of my swim. I wasn't used to being yelled at; my midwestern parents disciplined me with passive aggression and looks of disappointment. I thought the words "terrible little girl" were terribly unnecessary.  I did not rebound too quickly from the Kleinbaum incident. As mentioned earlier, I was highly sensitive, and we hang on to embarrassment to torture ourselves as long as is earthly possibly.  
Impulsiveness
The diving board incident was a precursor to other instances where I jumped into things too soon. Unsuitable jobs, unwise purchases, … hot tubs.   A few years ago, it was a romantic relationship. As a child, I believed that when you ask a prince, "So how long since your last relationship ended, your majesty?" he would answer honestly. This guy told me he was out of a relationship for two years, so I went ahead and let infatuation blind me because he was the lead singer in a rock and roll band, and you know how that is.  Turned out his last girl broke up with him two weeks prior to our first date and he was still seriously, SERIOUSLY, hung up on her.
He was desperate not to be lonely. No courage to give it time, go it alone and heal, nor to be honest with me when she wanted him back. He chose me as the placeholder, the fool, the rebound. As I mentioned earlier in this very same chapter, I do not rebound well. My delusional thinking flared up and I was certain my charms would overcome his pining for her. You know, that old fairy tale. Nope. Creativity has its limits.
Aversion to Being Ignored
When an ex gets into a new relationship, the party who did the dumping often thinks twice about the breakup because this new love interest seems to have discovered something appealing about the dumpee that the dumper took for granted.   His ex stealthily played on his aching affections and because he realized she was jealous, I got a free trip to New Orleans to capitalize on her changing mind. I didn't know this until well into the trip.  Once very attentive, he now treated me like an annoyance and spent an inordinate amount of time checking and responding to her posts on social media. The jazz, shrimp and grits, and beignets almost weren't worth the heart break.    
Snarky
If he was ever in a pool under a high diving board, I would jump right on top of him even if his mom was watching. That's a snarky thing to say but I was snarky as a child too – and there ya go, snarky then, snarky now. Snarky is sometimes called for and humor is frequently a life preserver for broken hearts. I'm a terrible adult, sometimes but not always.    
Writing Prone
When I was in Junior High School, I would write and illustrate elaborate notes with satire, gossip, and commentary on boys. There were news stories, multiple choice questions, fill in the blank, doodled pictures with captions.  I loved writing then and am a writer now.
Vindictive
So, it come as no surprise that if you use me as a rebound to a relationship you aren't over, I will write about your cowardly story and it might end up somewhere public. Like here. Beware of relationships with writers.
Creative
When one jumps off life's diving board, get you a scolding or a heartbreak, both are fertile grounds for creativity.  The kindness and resilience inherent in mindfulness can make it easier to start over, to begin again, but this time with intensified wisdom, greater compassion, and a story to tell.
When Delusions Come in Handy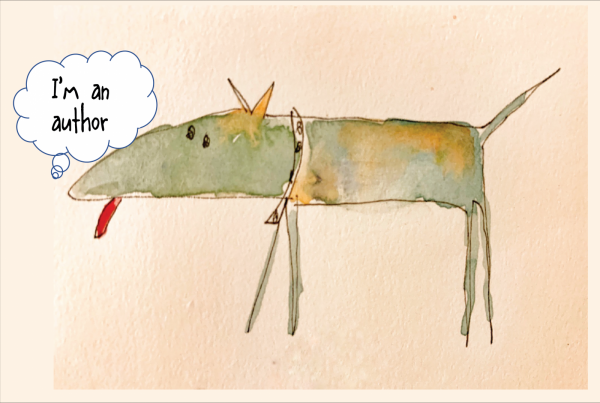 "Start before you're ready."
~Steven Pressfield, author of The War of Art
It was the late nineties when I cooked-up the delusion of being an author …  a few years before I was one.
"Oh yes, I'm writing a book," I'd announce to students in my writing classes in a voice that had a nasal arrogance to it, like Mrs. Drysdale from The Beverly Hillbillies, (a reference you'll understand only if you watched TV in the 60s and aren't afraid to admit it).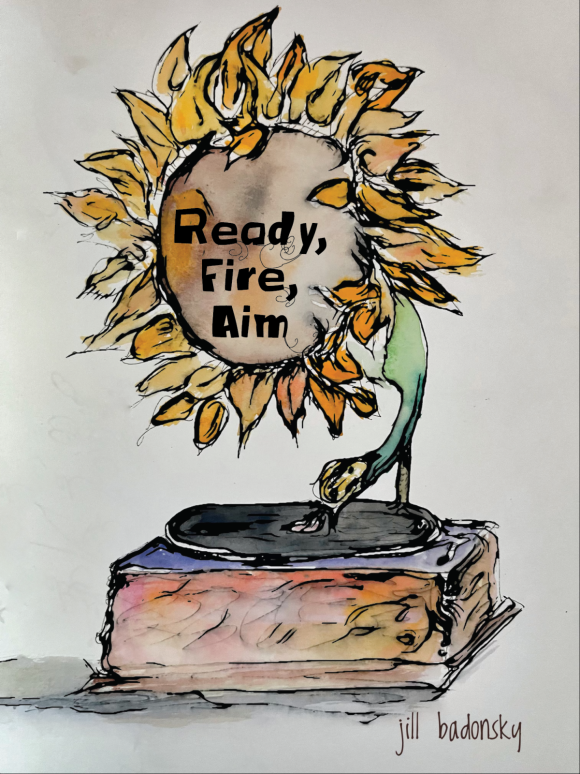 I was attending a new thought church and in between Sundays there were nine weeks of "Sacred Circles," groups that centered around a new theme each round. 
With impulsive audacity, I approached the minister of the church and in my author's voice said, " I am writing about nine Modern Day Muses and it would be perfect for use in the nine weeks of Sacred Circles if, indeed, the theme was creativity."
Much to my surprise, not only was he willing to use my unwritten book for Sacred Circles, he upped the ante' and said, "Sure, I could do nine sermons based on your book, a Muse a week. How about we start that in May?"
"Why, yes, of course," I replied with all the calmness of a jackhammer. I thought if I let on I wasn't ready, this opportunity would evaporate.  It was January, May was six months away.
I went home to pull together the notes I had for the alleged book and realized when I got there I had written the names of Muses and their powers over and over much like Jack Nicholson's character wrote All work and no play makes Jack a dull boy in The Shining.  There wasn't a book at all and much like me when I watched Jack Nicholson in The Shining, I screamed. And then I wrote the book, 250 pages. And Penguin-Putnam published it.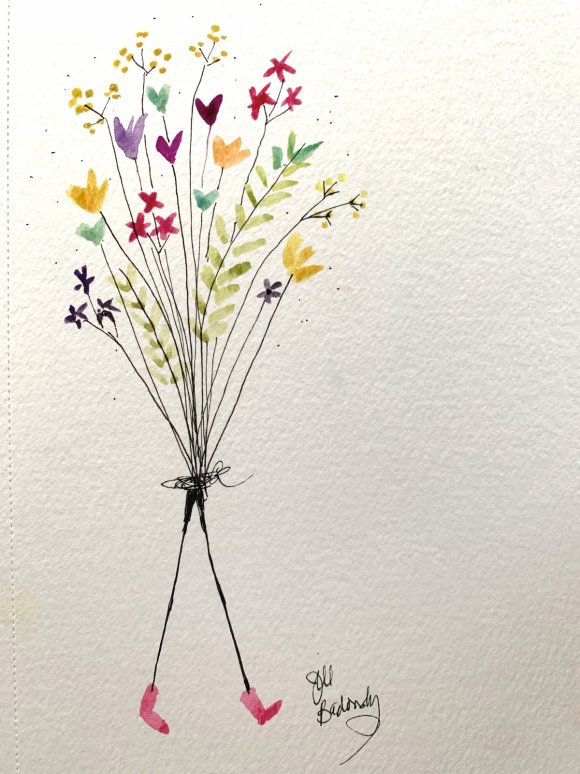 It was a little delusional but I was also abiding by what I now call Ready-Fire-Aim, a Kaizen-Muse Creativity Coaching tool I teach to creativity coaches to help perfectionists get unstuck. 
As a recovering perfectionist who can get immobilized by high pressured expectations, comparison, and just starting, it's a tool I use regularly:
I booked a venue for a one woman show before I finished writing it.
It got done.
I scheduled several art shows before half the paintings were done. They got done.
I schedule workshops before they are planned. They happen.
I'm not saying there isn't some anxiety involved, but sometimes it's that anxious energy that unlocks the bolt to where the genius is stored and certainly where momentum reside.  I learn to trust myself that either it gets done, or I'll be fine if it doesn't.  
It doesn't always work out, and that's good practice for letting go of attachment to the result, which has only brought me peace of mind and freedom to experiment. Mindfulness is a constant companion.
Hesitancy is a process-blocker. Jumping off into the abyss of unprepared intention not only gets our passions in gear a good percentage of the time, it cultivates confidence, and confidence is freedom in the world of creativity.
"We are what we believe we are."
- C. S. Lewis
"Belief and delusion are incestuous siblings."
  - Aleksandar Hemon
Where can you apply Ready-Fire-Aim? Where can you trust yourself a little more? Where can you act AS IF you believe in yourself?
We will be doing Ready, Fire, Aim art, photography, and writing in the August version of Uber Bliss... check it out.
I'm on my way to teach at Omega Institute in Rhinebeck, New York tomorrow. A culmination of a lot of Ready-Fire-Aim experiences. 
The Muse is IN Creativity Prompt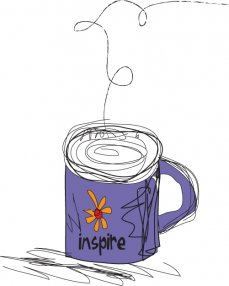 Writing Prompt:

Make a list of situations in your life you started before you were ready.
Write as if you have already completed something or are where you want to be in your life. Write about it in first, second, and third person.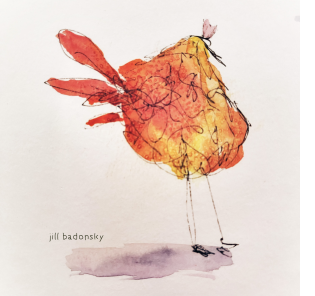 Art Prompt:
Choose something you don't feel you're ready to draw yet, to eliminate the need to get it perfect, draw the whole thing in ONE MINUTE. Or scribble a chicken. Act as if you have your own reckless style. Go!
 
 
More workshops and trainings here
Be kind to yourself.
Jill
There Ain't No Ballerinas in Hiphop
A few years ago, I thought about taking a hip-hop dance class. My feet couldn't stay still when I heard that music, my background is in ballet but I thought hip-hop would be more fun,  and there was a class nearby.   
When it was time to show up, I changed my mind.
I couldn't imagine fitting in a hip-hop class with kids spinning and hopping complicated rapid-fire choreographed moves that could render me breathless, klutzy, and possibly in need of hospitalization.  
Back to Stairmaster.  
But the desire didn't go away. Once again I considered going to the class but my fantasy was that there was a bunch of youngsters, with caps on backward, and pants half-mast saying, "yo!" while waving two out of five fingers. So I practiced saying, "yo."
When I finally showed up, there WERE a bunch of youngsters from different cultures with backward caps and pants half-mast, including the teacher, but there were also soccer moms and white college girls -- also from different lifestyles than mine.  There was a woman at least five years older than me and one in the first row two moves behind everyone, so I thought maybe I have a chance of fitting in, despite no one saying, "yo!"
Then I looked in the mirror and saw that everyone else's head in the class ended at my shoulders.   I was in a troupe of stocky, shorter people because hip-hop works best and looks best when you're short and stocky. In the mirror's reflection my 5'9" head looked like that of an awkward giraffe in a jungle picture where the giraffe's head is high above the rest of the herd, and woman next to me looked up at me with an annoyed "You don't fit in" look on her face. But I stayed, despite the hip hugger mishap.
What I saw in the mirror horrified me. The top of my hip huggers fell below the waistline of the big girl panties I forgot I had on so two inches of pink underwear stuck out of my black dance pants.  I cringed at how uncool I looked, yet I didn't want draw more attention, so I left them. It was my version of pants at half-mast.
Then Miss Trina Lyons, the hip-hop teacher who moved like a movie queen in the coolest, baddest style of breathtaking, beat-perfect-precision hip-hop I ever knew possible was leading a dance move where she had the herd turn in a circle with arms in a stiff gangsta-tude swing and in the mirror I saw that my 'tude  looked a lot like Marsha Brady with PMS.  I cracked up and quickly Miss Trina announced to the class, "I don't WANT nobody smilin', this move is all about 'I don't care about you, bitch,'" so, of course, I adjusted and wasn't carin' about whoever that bitch is either. I'm turnin' in the circle just fiiine, beginning to feel in sync with the steps, the beat, and the herd.
Then Miss Trina said, "There ain't no ballerinas in hip-hop!" She was right up in my face saying that to me and the class is laughing because she's daintily pointing her toe with the big hip-hop shoe on it.  Evidently, that's what I was doing instead of a hip-hop foot slide. I smiled too then stopped smiling cuz you're not supposed to smile, and I wasn't sure what to do other than go home because I was getting a déjà vu of all the other times I didn't fit in and instead of rap, I felt like crap.
But I stayed… I got caught up in the music. I followed the next move. and the next move and the next and broke free into muscle memory that comes with repetition, lost myself in the choreography in a way that was remotely like the other hip-hoppers.
I shifted from mental to visceral, self-consciousness gone, the hypnotic pulsing and rage-word-rhythms freed fury I didn't know I had, from the circle of never-ending, never-enoughness I felt all my life.
Intense, fast arm movements coupled with feet hard on the floor was permission to simply be in sync with the rap, the rhythm, and the moment's freedom, no matter how I looked.
I understood hip-hop. I felt more alive than I had for a long time. Turns out giraffe ballerina with geeky big girl pink panties and a white girl Marsha Brady pout loves hip-hop.
In the next dance step she led, I glared at Miss Trina with a look and arm movements that said, "Ain't nobody gonna tell me I'm not coming to hip-hop, bitch." Miss Trina imitated my hands flying out from my shoulders in white girl style and said this, "Ain't I Dream of Jeannie," and laughed. So I laughed too and she was okay with that.  So was I. 
I came back every week for a year because when I danced this big defiant f-you music, I was free from being what I thought I was supposed to be.   I may not have looked like it, but I belonged in that class simply because …  I decided to.  Sometimes we just need to decide.
For Friction Reasons
I once lived with an incompatible boyfriend on a steep, boulder-strewn hill in the high desert outside of San Diego.  One December day, after returning home from buying groceries and Martha Stewart Christmas ornaments that sported a delightful motif of pink and green, I opened the trunk of my car and hurried the groceries into the house. Eager to retrieve and hang the ornaments, I came back out to the driveway … but my car was gone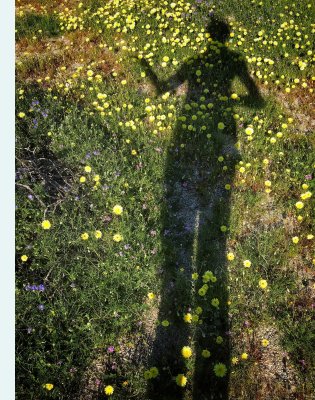 My eyes grew wide in horrified disbelief.  I looked hard at the spot where my car used to be as if doing so would make it suddenly reappear. I looked longer than a psychologist might warrant normal. My state of shock constructed implausible stories:
In the 30 seconds I was gone, someone stole my car.
Maybe I parked it at the bottom of the driveway and forgot?
Surely, it'll be back.
(Please let it come back!)
 
After several seconds it was evident my car would not come back.
 
I had to force myself to look down the steep, concrete driveway as a sickening dread pressed heavy on my chest. I didn't hear any screaming, a good sign. I didn't hear a crash, that's weird. Scanning the area, I saw it.  To the right of the driveway my car was on perched halfway up a boulder, ornaments sprinkled on the ground in mock festivity; it was a David Lynch-like surrealism.  
Inexplicably, there was no damage to the car (or the ornaments), but more importantly no one had been in the path of my runaway car. Kids lived on that block and an older couple lived right across the street! It could have been horrific. That I was relieved is an understatement.
The artist part of my brain briefly admired the composition of Red Car Climbing Gray Boulder with Pink and Green Ornaments, but that moment was quickly replaced by Embarrassment, Gloom, and Shame. I called my boyfriend; he called a tow truck company which called the fire department, (for friction reasons).  They arrived, chuckled in disbelief, carefully towed the car back to the driveway, and waved good-bye.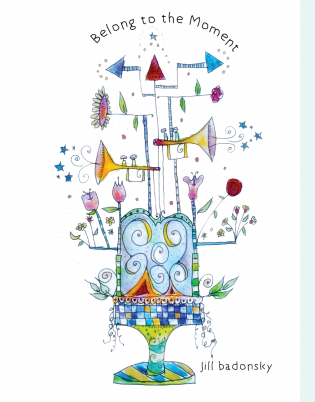 This was my wake-up call to be more present. I would BE more mindful from now on so nothing like that would ever happen again.  "I am grateful for this momentous turning point in my life," I announced to the Christmas tree as I hung the ornament survivors of Runaway Car 2005.    I released a sigh of belief in this new chapter of paying more attention and preventing more potentially life-threatening incidents.
 
Two months later, I came out of the house, and  ... my CAR WAS GONE AGAIN.  Once more it had rolled into the front yard, but this time it didn't land on the boulder. It crashed into the boulder. It was totaled.
I was totaled too. I can't describe the self-disgust I felt from this failure to secure the emergency-brake a second time, except to say it was vast. I wished some nice person would hug me and make it okay. My boyfriend treated me like I was an imbecile. I should have had myself towed somewhere else at that point too, (for friction reasons), but I went inside, hid under the covers and cried.
When I emerged, I started writing and illustrating my second book,
The Awe-manac: A Daily Dose of Wonder, a book created with the zeal
and intensity of someone needing an escape not only from extreme
consequences of absent-mindedness, an abusive relationship, and deep self-loathing, but from the emotional wreckage that included being estranged
fr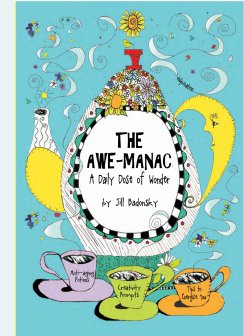 om family.  As I wrote it, I experienced the power of creativity to provide sanctuary, resilience, and self-empowerment, a power that just kept growing. There was a transcendence in that creative process that I've only found before in nature. I could pay quality attention when concentration had alluded me before because my creative heart was resuscitated. I was aligned with my gifts. 
The man I was living with was wrong for me, I stayed with him far past what was wise, so I just figured my runaway car was telling me, "If you don't leave, I will." I did leave shortly after and fashioned a new understanding of how creative mindfulness works for me and the hundreds of people who have since taken my classes, trainings, and retreats.  It's a system that uses unconventional approaches to both life and creativity, allows for being imperfect, effortlessly unearths buried genius, uses fun as a motivator, and exalts the creative process a place in life where you can feel blissfully alive. All this made more profound with the freedom that mindfulness promotes.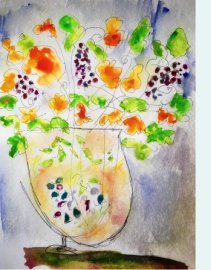 Artfully Delivering Hasty Designs (ADHD)
I am still mindfully challenged in many ways:    I read paragraphs in books over and over because my mind strays to the annoying leaf blower outside, the persistent call of cherry pie, or the reverberation of interpersonal blunders.  I routinely get the strap of my purse caught on doorknobs and am yanked back as if a mother is grabbing my arm saying, "Not so fast little, missy, you left your flat iron plugged in."  
Turns out, however,  I'm not an imbecile. I keep finding evidence that I am intelligent and creative … with occasional flurries of distraction, high sensitivity, resistance, dubious online addictions, toxic comparison, inconvenient mood swings, difficulty with time management, a prevailing sense that I should be doing anything other than whatever it is I'm doing,  frequent bouts of misplacing, dropping, and getting sticky stuff on my cell phone, and tendencies to try and include too much information into one sentence.
Most of those conditions are not that uncommon. Maybe some of them ring true for you. If so, you're my people and I assure you, you can make those endearing traits work for your creativity. High sensitivity, moodiness, and even ADHD have creative advantages. You can find bliss amid the obstacles that come with being alive in general.
I am no longer dangerous, at least not with a car on a hill in the high desert, because now I have an automatic transmission and live on a level street close to a cafe. 
Wabi- Sabi… as Tom Robbins describes it is " the aesthetic of finding beauty in the imperfect and unexpected; the secret, private joy of being attuned to the Zen of things." Wabi-Sabi is Wild Abandon 
Experience Wild Abandon:
For the intimidated beginner and the seasoned expert wanting a fresh approach and a lot of fun
July 10-15, 2022
Wild Abandon Creativity
 at the beautiful 
Omega Institute
  in Rhinebeck, NY
Writing, art, and smartphone photography.
Wild Abandon will be back online soon and at the Athenaeum in the fall. 
Fresh Water Pearls and the Wild Abandon
  Jill Badonsky Writing Rules ARE HERE
Dear Creative Seeker,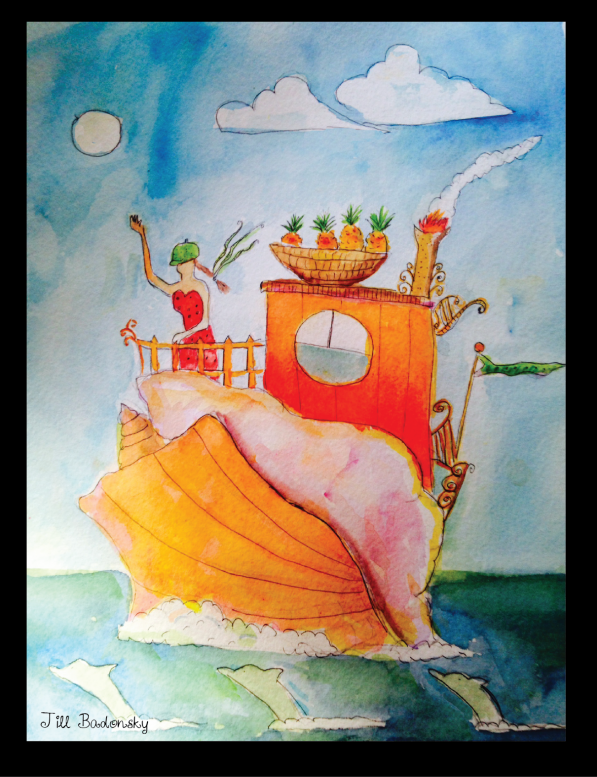 I wanted to share with you the story of how the Wild Abandon painting and writing I teach in my workshops and retreats came about.
I used to accompany my mom on her painting outings when I was little.
Sometimes we'd go to Coconut Grove, a bay in Miami as exotic and tropical as it sounds, one that challenges painters to capture the shimmering reflections of multicolored sailboats on a turquoise bay.
Mom had her oil paints. I had my crayons, which regularly melted in the Miami sun giving me the opportunity to color in goldenrod, aquamarine, and midnight blue all at the same time if they are melted together just right.
Mom was flawless in almost every way – hair, clothes,  tennis, home décor, birthday celebrations, sewing, dancing, church attendance, bargain shopping, and completing my school art assignments without me even wanting her to do so.
My mom provided the grit in the oyster's shell which produced who I became – a ruggedly independent, successful, fresh-water pearl, considered a tad odd but likable by 4 out of 5 friends.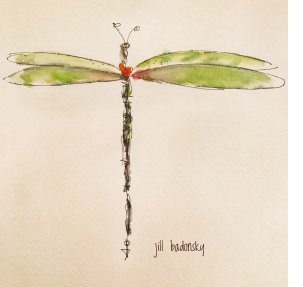 Making my depressed mother laugh was one of my favorite pastimes. I didn't know she was depressed until much later; I just knew making her giggle was the only way I could get her attention other than putting a thermometer on a lightbulb to feign high fever. She had a crush on Sidney Poitier and would take my brother and me to his movies when my racist dad was on business trips.  So, I had a crush on him too. I also won the depression genes in the birth lottery.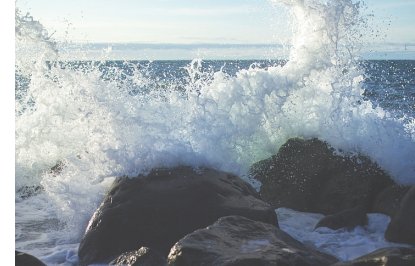 Mom painted like a professional. She was a draftsman for the airplane engineering industry and you could see this skill in her paintings of sailboats with the shimmering reflections rendered just right, Jamaican women with wicker baskets on their heads, and true-to-life white foam waves so realistic they splashed over rocks and almost out of the painting.  Her art was gallery quality, but she would deny
it. She wanted to sell her paintings in a garage sale along with dusty old cookbooks, rejected Christmas presents, and used high heels. She never thought she was good enough.
My earliest notion of what art was supposed to be came from this beautiful, unhappy perfectionist, who turned out immaculate paintings, never happy with the results, and immune to praise from others. "Oh, they're just gushing," she would say when people complimented her, which I never understood. I looked it up and one of the synonyms of "gushing" is "admiring." I eat up "gushing" no matter the synonym.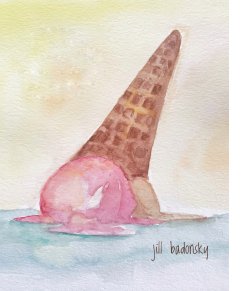 As for me?  I am clumsy, lacking in patience, moody, resistant to instruction, short on frustration tolerance, and have no interest in doing the work that needs to be done to make sailboats, waves, and Jamaican women with wicker baskets on their head look precise.

Mom would take a crayon and go over my sailboat drawings to make them look more accurate, (inner scream). The message, "your drawings aren't good enough."
But I was a willful child, still in love with art not only as a world
where I could bring funny doodles into existence for the amusement of my friends, but because it was a place to stave off anxiety, isolation, and despair. I could focus on art and feel validated. 
Discovering new dimensions of existence, the process became more important than the final product, although, I am attached to works that feel like souvenirs of  surviving childhood. Eventually, my version of painting with passionate imprecision became a style that turned into a career of illustrating books I write and teaching others to experience this same validation, fun, and freedom in both art and writing.  I suspect it's become popular because many people grew up not feeling they were enough either.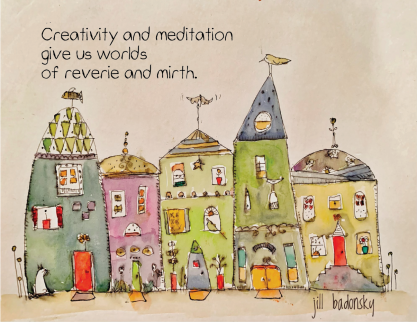 Wild Abandon is an approach that purposely makes it impossible to be perfect by letting go of control. We draw blind, turning reference material upside down, using the non-dominant hand, going fast.  I have been teaching a version of writing for 25 years, that makes it easy to get words on the page  without thinking as well. This leads to developing an effortless creative voice as it is intuitively and instinctually driven. Find my writing rules here.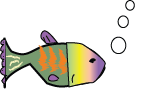 When creating is fun, the inner critic is bypassed and the result is the discovery of a natural and authentic style. In Wild Abandon, the inner critic is terribly confused and often leaves on his/her/their own. Fun offbeat art and writing prompts make us feel like kids again and take us into that all important place of being uninhibited. Accidental masterpieces are common and my favorite part of teaching it is seeing the look on people's face when they let go of the rigid, careful approach and create something that is pure, filled with energy, mystery, and … themselves.
Experience Wild Abandon:
July 10-15, 2022


Wild Abandon Creativity Omega Institute 

October 22-29, 2022


Creativity Retreat  on a Greek Island 

Wild Abandon will be back at the Athenaeum in the fall. 

Take Wild Abandon Online: Watch for dates and recordings

August 2022


Understand creative blocks and how mindfulness, intuition, and science frees your creativity by taking KMCC
Jill, A Fresh Water Pearl