---
Changing Seasons: New ConverStations Coming Soon
I hear another train is coming. As business keeps changing, so should our presence.
SmallBiz LIFT continues to grow, as do conversations with business owners and operators. Topics of conversation are more in-depth than just what tools to use and what's the next trend. Talk has moved beyond the surface and into the Learning, Improving, Finding Flow or Fit, and Thinking ahead.
As you may know, the ConverStations name came about by mashing up the words Conversation and Stations, thinking that blogging and other social networks had the potential of being conversation stations for business and consumer to engage.
While ConverStations was once a platform to share how blogging and social media could help augment business, a change in season and reason for ConverStations is coming soon. Literally, a Conversation Station.
Using various mediums including streaming video, the plan is to engage with small business owners, rural business owners, freelancers, solopreneurs, and other specialists in discussions around business growth and continual improvement. Of course, LIFT will be a framework we continue to use.
We're still putting pieces together. Watch this space for how to become part of the conversation and for a launch (reboot?) after the holiday season.
Photo from DollarPhotoClub
End of the Line for ConverStations?
Does every journey come to an end? What is at the end of a path but the beginnings of a new journey?  And so it is with this site: ConverStations.
The Beginnings
This site sprouted from a copywriting business. As more clients asked about blogging, The ConverStations blog was a marketing tool for my business and a place where I could give coaching tips. Soon, Facebook and Twitter joined the fray and "social media" became a commonplace phrase. The site became as much an experimental laboratory as a marketing and coaching tool.
The Pause
In a decade, a life goes through many changes. Since I first launched this site, some of the best changes in my life included getting married in 2011 (view the vows) and serving in a ministry, working at a rescue mission in 2013. Upon our return from that mission field, it was clear that SmallBiz Tracks was s direction to head in, with ConverStations serving as the blog for that enterprise.
The Pivot
As my work with SmallBiz Tracks grew, and the conversations with business owners and operators got deeper and broader than the normal, "How do I use Twitter?" or "Do I have to use Facebook", the LIFT framework became a foundation or our conversation and work. Recently, the LIFT Canvas has become a tool I equip owners with so they can continue giving their business a boost "thinking things through before pushing things through."
I often talk about planning for a pivot, coaching others though changes – but sometimes, I need good pivoting advice myself.
Discovery
Nobody ever discovered new worlds leaving one foot on the shore. LIFT has become a focus in almost everything I do. The LIFT Canvas is in almost every conversation and I have with owners and operators. So, rather than holding on to the blogging and social media focus of ConverStations, we're making a pivot to SmallBiz LIFT.
What's Next Here?
The site and its archives will remain. The value of some of the old posts is apparent in the traffic those posts see daily. It's been a great run, lots of hills and tunnels with some great whistle stops around the bend. Now, a new focus.
Next stop? It depends.
###
Featured Image: Pixabay by Greyerbaby
Discovery Image: Flickr by SeanJ
LIFT Canvas – Canvassing for Growth
Last week in this space, you were introduced to the LIFT Canvas as a tool and practice I use in coaching business owners.  One of the great things about the LIFT Canvas is thow can be a DIY tool, using any whiteboard, notebook, or even a blank wall and some sticky notes.
"I may not fill out each section (of the LIFT Canvas) every time, but I've found I don't miss as much and I backtrack less. Everybody gets involved in the planning." ~ Home Improvement / General Contractor
The first four sections are like the four quadrants below: LEARN, IMPROVE, FLOW, THINK.
Ask yourself (or your team):
LEARN – what needs to be learned (and how it can be applied),
IMPROVE – what needs to be improved,
FLOW – how does it fit in the workflow,
THINK – what should you be thinking (noticing, measuring) to ensure success.
Of course, there should always be an answer to the WHY you're working on this item or project. If you can't answer "so what" and "what for" – you probably shouldn't go much further.
As much of the energy and effort moves from ConverStations and SmallBiz Tracks to the new SmallBiz LIFT, we'll be sharing examples of how the Canvas can be used for a variety of business purposes from social media to hiring practices to retail displays.  Make sure to check out SmallBiz LIFT in the coming weeks as we roll out courses and eBooks using the LIFT Canvas and Framework.
Last of the LIFT Clips — on ConverStations
Over the past few years, the LIFT Clips series has presented hundreds of videos to inspire, inform, and educate business owners using the LIFT framework. We presented four videos to help owners to LEARN, IMPROVE, FIND FLOW, and THINK about their business, life, and growth in general.
As we continue to build out SmallBiz LIFT, the LIFT Clips will continue there – sometimes one video at a time, other times a series that fit a theme.
It might look like this:
FLOW: Too Many Topics of Passion?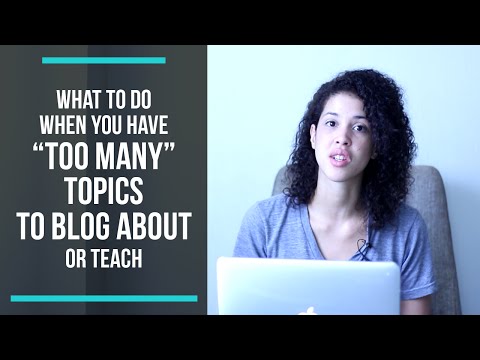 Here are some words of wisdom and focus by Regina.
A series might look a bit like the recent Post-It Notes LIFT Clips.
The SmallBiz LIFT Clips category will also include Cool Tools, Interviews, and even a few mini-coaching sessions using the new LIFT Canvas.
I might have to grab on of these:
COOL TOOL – Mikme Wireless Recording Microphone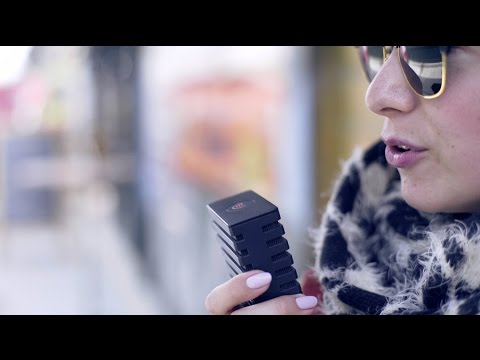 See more in the Mikme Indiegogo page.
Of course, there has always been a fondness of how music and movies can help motivate growth. That will continue on the LIFT site.
LIFE LESSONS: See What No One Else Sees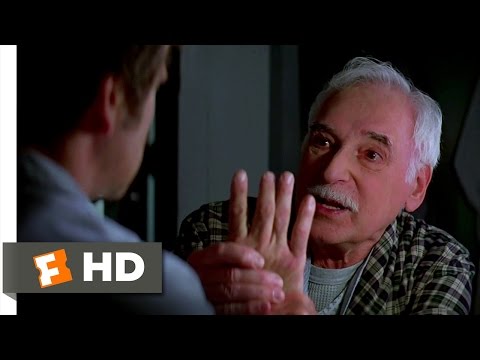 As a youth, Saturdays were filled with visual candy of cartoons in the morning and movie matinees in the afternoon. Now, we practice sharing Saturday videos from TED, subscriptions from YouTube, LIFT clips, and other videos shared via feeds (only from now on – at SmallBiz LIFT).
Tips to Turn Your Customers into Your Brand's Advocates
Written by Kevin Flanagan
Transforming a satisfied customer into a brand advocate is rewarding. Word of mouth is still one of the best forms of advertising available. Nielsen reports that 77 percent of consumers were more likely to buy a new product or service when hearing about it from friends or family. Brand advocates are those customers who will tell other consumers about how much they love your product or service, and here is a look at how you can capture this valuable marketing resources.
Offer the Best Customer Service
Your best tool for turning customers into advocates is customer service. A customer who has the potential to be a brand advocate also has the potential to be a brand detractor. ZenDesk reports that 42 percent of customers who have a good experience purchased more products, while 52 percent stopped purchasing products from a company after a bad customer service experience. Offering the best in customer service is thus doubly important as it takes much more advocacy to undo a bad review than to convert an uninfluenced consumer. Train employees in the importance of always putting the customer's needs first and be quick to deal with any customer complaints or issues before they spread.
Engage with Content
One of the most important things you can offer to consumers outside of your product or service is engaging and meaningful content. Providing customers with quality content that is relevant to their interests and your industry is key. This is the content that your customers are likely to share with others on social media and make converts of other consumers. Simply posting regularly on social media is a good first step, but directly interacting with your customers through social media is just as important. Respond to any mention of your company or product on social in a positive way and offer more information whenever it is available. Listen to what your customers are saying and sharing, and offer them content that is similar.
Reward Customer Loyalty
When customers are loyal, they deserve to be recognized. Sometimes, this can be as easy as sharing their positive reviews and thanking them for their continued patronage but it often takes more than that. Offering loyal customers special discounts and coupons for continuing to use your company, or offering discounted services for referrals is the foundation of a good loyalty program, and there are now many smartphone apps that can handle your entire loyalty program. Creating a loyalty program is different for every business. Flint has a great blog on this and many other subjects that are important to small business owners. Customers who receive discounts from your company for their loyalty are far more likely to share this good news with other consumers and bring them over to your side.
Crowdsource Content
One of the best ways to identify and reward loyal customers is to reach out and ask them for content. Customer reviews, testimonials, video and social media posts are a great source of advertising material, and a customer who feels that their opinion matters and is recognized is a customer who feels appreciated by your company. Showing you are listening and care about what customers have to say is a wonderful way to build loyalty with your customers, which will translate to brand advocacy.
About the Author: Kevin Flanagan is a freelance writer living in Phoenix, Arizona. He specializes in technical writing, business writing and entertainment. Kevin has been a featured speaker on a wide variety of topics at several events in the Phoenix metropolitan area, ranging from theater to historiography.