Don't Miss Out on Seasonal Favorites Pumpkin Spice & Chocolate Mint IsaLean Shake!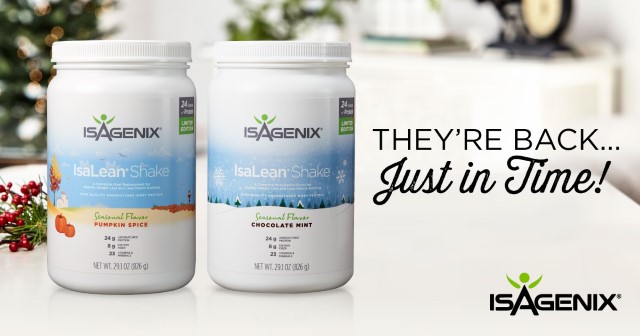 Tuesday, October 17: Due to an overwhelming response, we have unfortunately sold out of inventory of S'mores IsaLean Bar in the U.S. and Canada
Two seasonal favorites have debuted once again, and Pumpkin Spice IsaLean® Shake and Chocolate Mint IsaLean Shake are now available. These festive flavors are the perfect companions to support your health goals this season! Our 2017 Seasonal...
More... »
Trainers Announced! See Who You'll Meet at NYKO 2018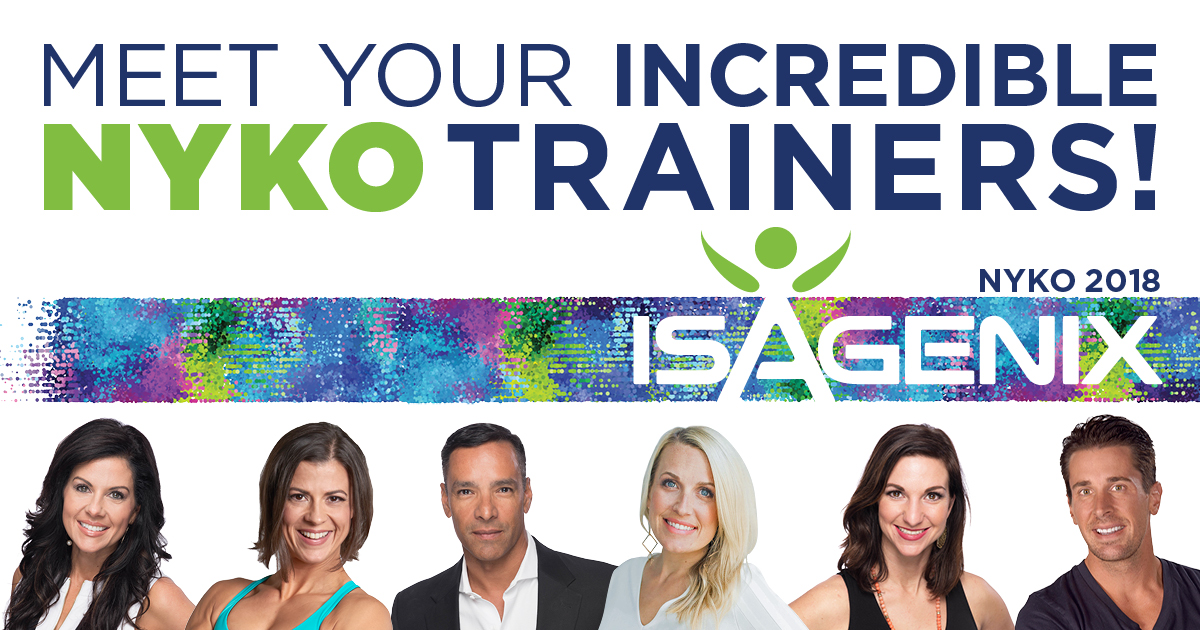 Our 2018 New Year Kick Off event is going to surprise and delight you with exclusive training sessions, interactive segments, and loads of networking. Join us Jan. 11-13 in our hometown of Phoenix, Arizona, to celebrate new opportunities, meet fellow business Associates, and learn invaluable tips that can lead you into the new year feeling rejuvenated and ready to hit major goals!
WHAT YOU'LL...
More... »
Join Us for Global Cleanse Day!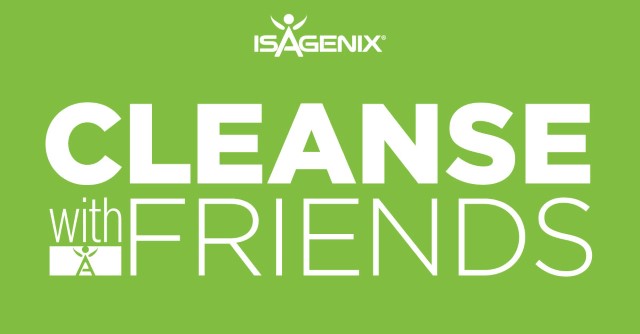 By now, you've probably realized just how committed we are here at Isagenix to Cleanse With Friends. Teamwork and accountability continue to spread each week on #CleanseDayWednesday where we all come together for the same reason; the pursuit of ultimate health and wellness.
Global Cleanse Day is a short two weeks away on Nov. 1.  Each week leading up to this momentous event has been...
More... »
I Am AMPED – Angelike Norrie
Give Everything, Leave Nothing With AMPED™
It's not enough for an athlete to fuel her workouts with high-quality supplements and nutrition. She's also a mother and entrepreneur who needs the energy to not only keep up but to supply her with everything she needs to give the absolute best of what she's got. Her complete performance line of Isagenix products has everything she...
More... »
IsaLean Bar vs. AMPED Protein Bar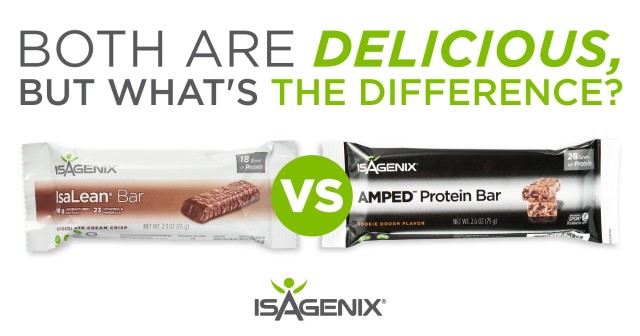 Not All Bars Are Created Equal
The recent launch of AMPED™ Protein Bars has revved up popularity surrounding our bar offerings. This expansion has given us the opportunity to maintain our commitment to serve our Customers with standout products in the pursuit of overall health and wellness. AMPED Protein Bars and IsaLean® Bars are both a delicious, nutritious, and convenient option, but...
More... »