Your Back Office Is Better Than Ever

Have you ever logged in to your Back Office and gotten a little overwhelmed? We get it; there's a ton going on back there! That's because we believe that you deserve complete transparency in your business and everything we have to offer. Check out the new features you should be taking advantage of to support your Customers and teams and to build your business.
Your Back Office Was Updated...
More... »
Help a Child Who Needs You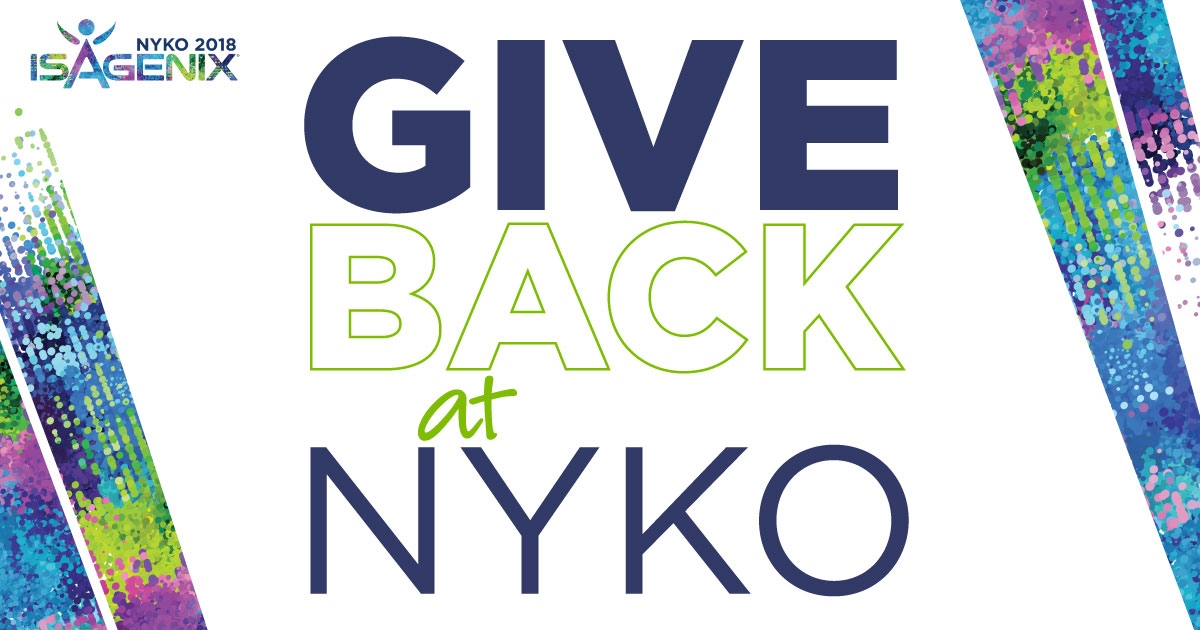 Contribution is one of the core values at Isagenix. With the support of our Customers, since 2012 Isagenix has raised more than $6.8 million for Make-A-Wish® in 12 countries, which is enough to help the organization grant more than 800 wishes! And in 2017 alone, we donated over $2 million worldwide to this organization. Our goal is to top that in 2018!
Meet a Special Wish Kid at NYKO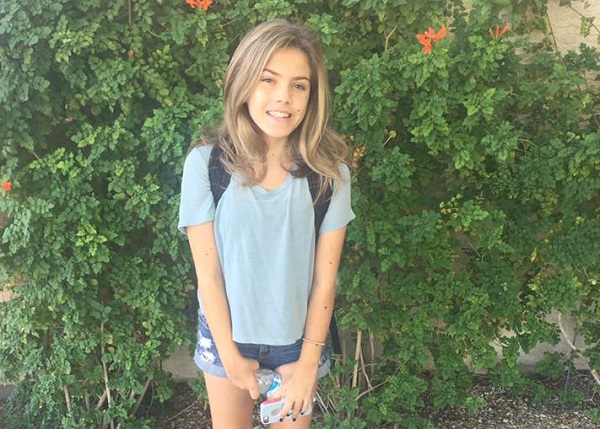 We...
More... »
A New Tool to Share the Isagenix Lifestyle (Video)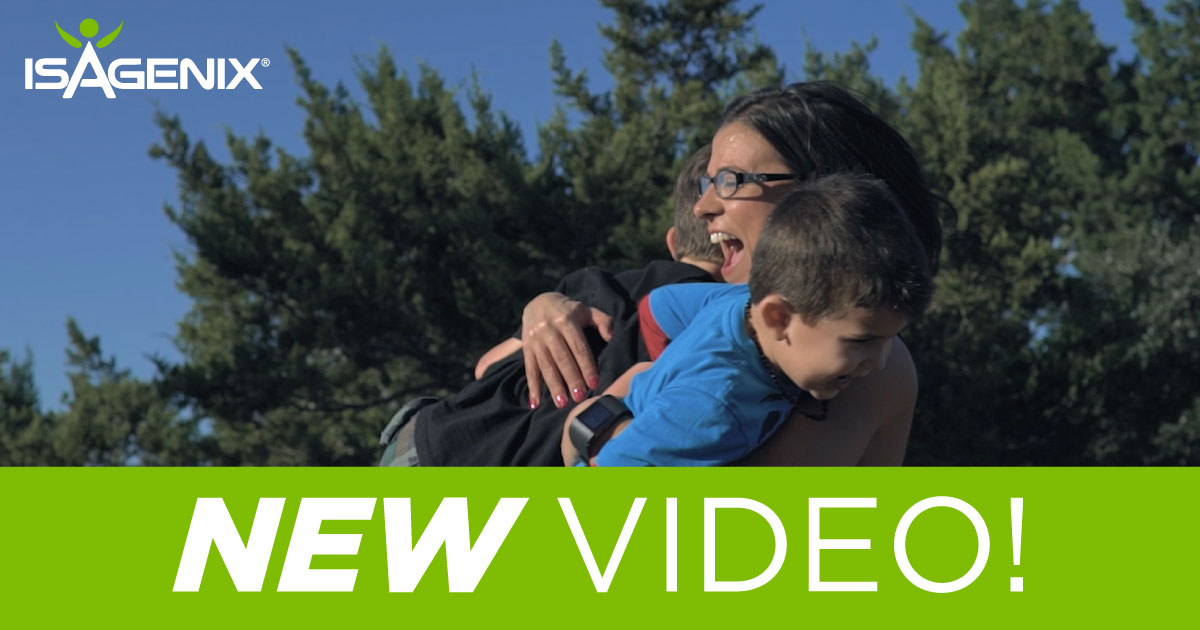 The way Melody, Yovanka, and Helen speak about their weight loss transformations with Isagenix is emotional and infectious and speaks to the power of the products. Stories like these are fantastic ways to share Isagenix with friends, family, and anyone we meet who can benefit from the Isagenix Solutions, which is why we're thrilled to share this new video.
This is a great opportunity to...
More... »
Are You Ready for S'more??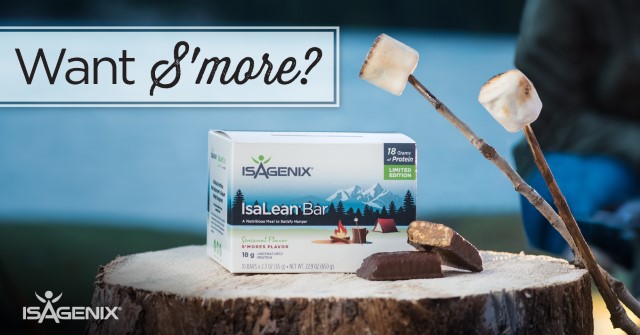 We thought so! Which is why we've brought back this popular limited-time IsaLean™ Bar flavor, available now in our 2017 Seasonal Catalog for purchase! This festive flavor is the perfect companion to support your health goals this season! S'mores flavor IsaLean Bar is a delicious and nutritious option to help get you in the holiday spirit. With select quantities, you won't want to...
More... »
5 Reasons to Attend NYKO 2018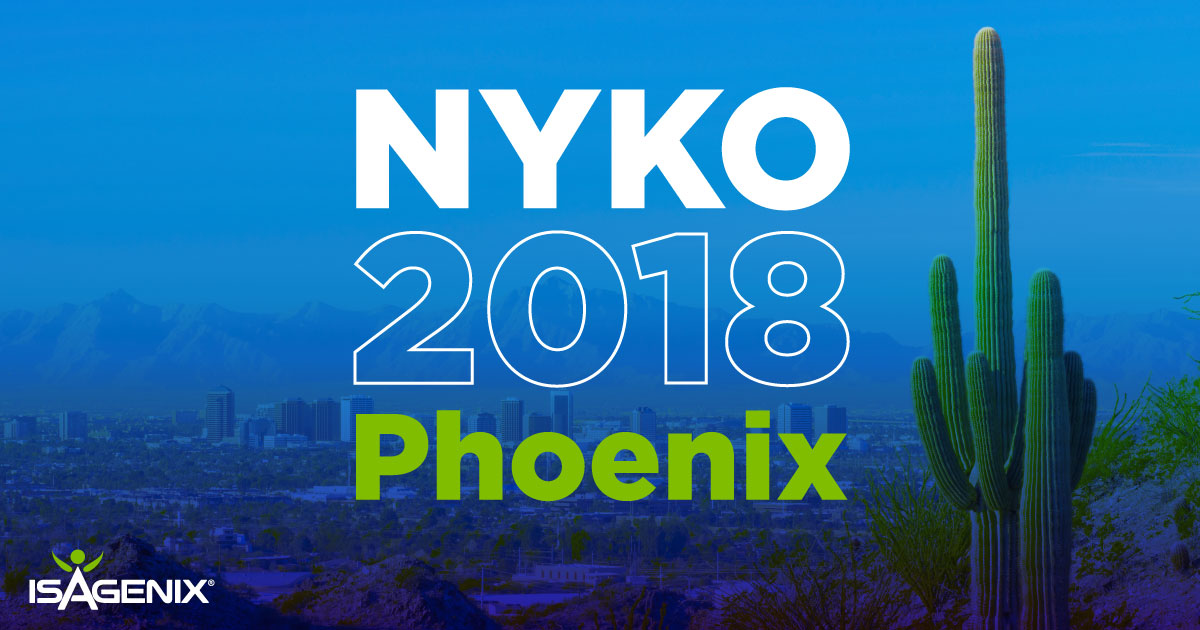 Wednesday, December 13: Due to an overwhelming response, we have unfortunately sold out of tickets to New Year Kick Off. You can still be part of this amazing event through IsagenixLive™! For $50, you'll receive access to the full event, including dynamic training sessions with Jim, Kathy and Erik Coover as well as Isagenix top leaders and inspirational testimonials from Associates like...
More... »