This or That? Conquer Holiday Cravings With Help From Isagenix!
It's the most wonderful time of the year! Time for peppermint hot chocolate and an endless lineup of holiday cookies. But if you're not careful, you might experience some drastic holiday weight gain, too. This year, satisfy your holiday cravings by substituting Isagenix alternatives for those decadent seasonal treats.
Skip: Triple Caramel Macchiato With Extra Whip
Substitute: Caramel...
More... »
IsaLean Bar vs. AMPED Protein Bar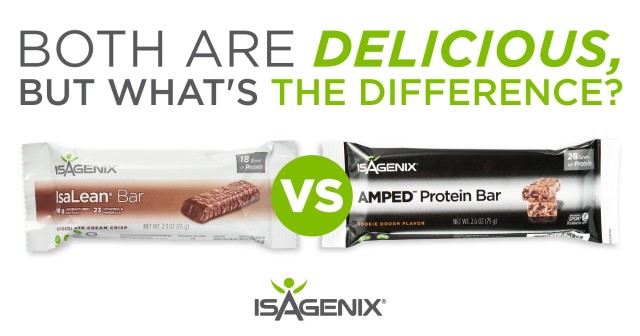 Not All Bars Are Created Equal
The recent launch of AMPED™ Protein Bars has revved up popularity surrounding our bar offerings. This expansion has given us the opportunity to maintain our commitment to serve our Customers with standout products in the pursuit of overall health and wellness. AMPED Protein Bars and IsaLean™ Bars are both a delicious, nutritious, and convenient option, but...
More... »
Cookies & Cream IsaLean Shake Available In Canada!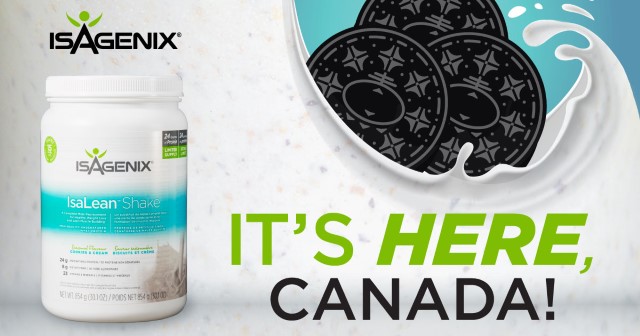 Wednesday, November 22: Due to an overwhelming response, we have unfortunately sold out of inventory of Cookies & Cream seasonal IsaLean™ Shake
Cookies & Cream seasonal IsaLean™ Shake is now available for purchase in Canada!
Taste the Goodness
Cookies & Cream anniversary seasonal IsaLean Shake is a rich yet smooth blend with hints of chocolate crumbles. This cool and refreshing...
More... »
10 Tips for Cleansing During the Holidays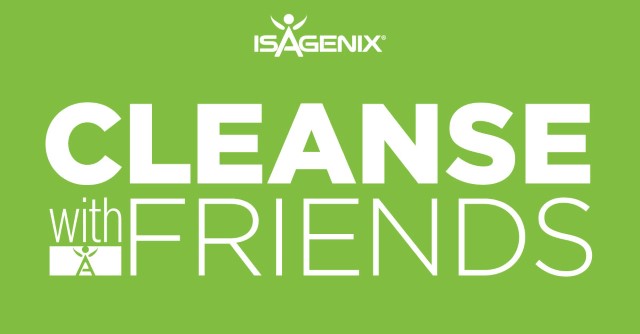 It's that time of year again…The holiday season is upon us, and the temptations tend to get the best of us. But this year, instead of sticking with the same holiday tune, why not rewrite your journey through the holidays with health and wellness in mind?
Cleanse for Life® provides nutritional support to get you through the holidays nourished and revitalized. If you saw our Instagram stories...
More... »
BRAND-NEW START Online University Dec. 8!
Dec. 8, 2017, 7-10 p.m. EST
Everyone's favorite online training is back and better than ever!
Tune in to START® Online University to experience a unique Isagenix event from anywhere in the world! This is the perfect opportunity for you and your newer team members to "attend" an event from the convenience of their own home…or yours. It's a great time to brush up on that...
More... »