---
A Grateful Day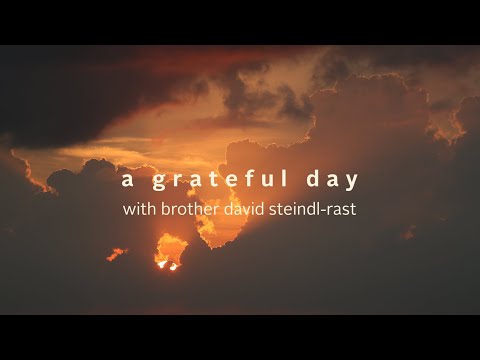 We started a new series last Sunday:  The Gratitude project.
If you are having trouble seeing "The Gifts of the Day", try this video.
Enjoy!






Related Stories
Father Thomas Keating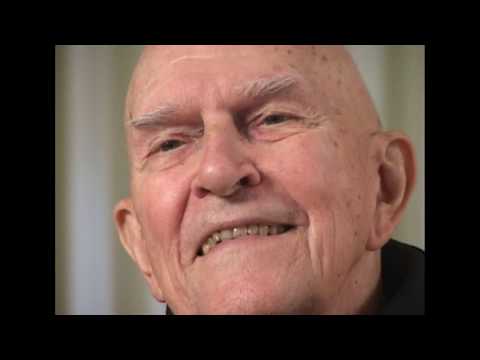 If you have been part of our Everyday Spirituality classes and events, you probably know of Thomas Keating. Otherwise, you may not. In either case, this short video will illustrate why he has been a mentor, teacher and guide for many. He passed away this week. The way he faced into death is a pretty good indication of the way he faced into life, and why so many were blessed by it. I'm one of those people.  






Related Stories
Can Religion Be Helpful?
We have an exciting opportunity at New Hope this Sunday.  By way of explanation, let me ask a question:
Can religion be a force for good?
That may sound like an odd question from a minister, but we have all seen how religion can be destructive, even deadly. Hardly a conversation goes by when I am with someone who has left the church that doesn't include numerous references to wounds inflicted by the way people practice their religion. It's enough for people to give up on it altogether and many have. Religion is viewed as a relic of a less evolved and enlightened humanity, not unlike blood-letting. Its value is in understanding from whence we have come, but certainly not a help for where the human species is headed.
Can religion be a force for good? 
Filmmakers at Strayer University posed it this way:
Organized religion has an enormous influence on the actions and behaviors of huge groups of people around the world. But what does that impact look like on a daily basis? And what happens when different religions are at odds with another?
Here was the story they told: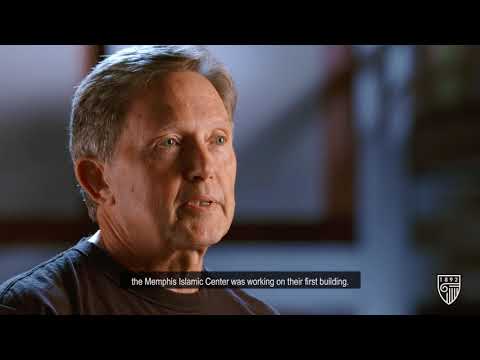 This Sunday, the principles of this story (Steve & Bashar) will be at New Hope. It's important enough that we decided to go to a single service at 10:00, followed by a brunch for questions and discussion. It wasn't planned this way, but its a perfect complement to our current series, "Won't You Be My Neighbor?" We want to have enough food for everyone so if you haven't RSVP'd for the brunch (it is free), you can do so here.
Steve and Bashar will be joined by their wives, Mary and Malak. There is a wonderful interview with the two of them here.
 Watch the video. Read the interview. Come on Sunday. The question is not if religion can be a force for good, but how?
Are You Looking for an Oasis?
 

Why do I spend so much of my life trapped like this, on the outer circumference of the inner richness of my own life? Why do I spend so much time unaware of that which alone can fill my heart?

James Finley
Have you ever felt like there was more to life, but it always seemed out of reach?
Are you looking for some balance as well as depth in your life?
Maybe you could use an Oasis!
"Oasis" is the name of our event on Sunday afternoon, October 14, from 4:45-6:30. It is sponsored by GEST (Growing in Everyday Spirituality Team) and it is open to all.
We chose the name, "Oasis" for a reason. An oasis is a place of respite in the desert- a place to find rest from the dry, hot and parched journey. It's a place to refresh ourselves and get ready for the journey ahead.  That is why I think "Oasis" is a perfect name for this event.  The words we are using to describe its purpose are Respite, Reflection, and Renewal. Here is what it will look like:
The power of Oasis is in its simplicity. We will meet at 4:45 in the Sedalia Room. There will be times for reflections, sharing, silence and guided prayer that will help us sort through the burdens we carry, recognize and respond to the presence of God, and prepare us for the week ahead.  We will conclude about 5:30 and then move to time around a table where we will share a simple meal and good conversation together. It is this combination of stillness and fellowship, that is the secret of Oasis. 
  The theme for this Oasis is "Inner Freedom." Christ offers us a life that is full and abundant (John 10:10), but we seldom experience it. We think the obstacles are outward. In fact, our biggest obstacles are inward. When Paul says he has learned the 'secret of being content, whether in plenty or want," he is talking about something that goes beyond life's circumstances. He is talking about a freedom anchored in our identity with God that liberates us from the never-ending treadmill of social expectations, symbols of success, fear of failure, and destructive views of God.  This kind of freedom yields a life of renewed meaning, purpose, strength and peace. 
GEST has test-driven "Oasis" a couple times to see what works and what doesn't. We think we have something that is meaningful and helpful and are ready to share it with the congregation and community. There is no cost.  Child and Nursery care are available on request. To help us plan, please let us know you're intentions by registering here.
I have been blessed by Oasis and am excited to share it with others. I hope you will join us.
It's Been Awhile...Thank You!
In case you haven't noticed, I have been on sabbatical for the last 10 weeks. Thank you! Lee Ann and I were able to slow down, experience life at a different pace and savor our days. We enjoyed extra time with family and even caught up with some old friends. We traveled by boat, car, plane, and even a train! We saw northern lights in the Alaskan night and took in the Fall colors in our Colorado mountains.  I saw a Broncos game with my grandson and had some extra time with both our daughters. I read a little and rested a lot. It was a good season. Thank you
Sabbaticals don't take place in a vacuum, of course. For me to take that much time away meant others had to work all the harder.   I am grateful for Jordan and the whole staff for all their extra work and all they did to make this possible.  There were no cobwebs in the life of New Hope, either.   I heard about a terrific Hands of Hope day, I'm impressed by all the new pictures in Realm (we went from less than 70 to over 220!), and celebrate that our Preschool finally received its Daycare License. Wow!
Before I left on sabbatical I shared a quote on "Rest" from author and poet David Whyte. They seem even more relevant now.
Rest is the conversation between what we love to do and how we love to be. Rest is the essence of giving and receiving; an act of remembering, imaginatively and intellectually but also physiologically and physically. To rest is to give up on the already exhausted will as the prime motivator of endeavor, with its endless outward need to reward itself through established goals. To rest is to give up on worrying and fretting and the sense that there is something wrong with the world unless we are there to put it right; to rest is to fall back literally or figuratively from outer targets and shift the goal not to an inner static bull's eye, an imagined state of perfect stillness, but to an inner state of natural exchange...
I experienced rest in new ways on this sabbatical and saw again that more than just a break, rest is an essential part of life. This time was a true gift and a time of renewal for body, mind, heart, and soul. It was an occasion to reset the inner compass as well as reestablish the natural rhythms of life. Again from Whyte:
Rested, we are ready for the world but not held hostage by it, rested we care again for the right things and the right people in the right way. In rest we reestablish the goals that make us more generous, more courageous, more of an invitation, someone we want to remember, and someone others would want to remember too.
David Whyte, Consolations
I am grateful to be part of a congregation that understands the importance of sabbaticals for its staff and plans for them in the rhythms of its life.  It is good to be back in such a place.  I will have some more reflections to share and will do so in the future. For now, I am excited about our next season together and how God is at work. May we be more generous, more courageous, more of an invitation, and more of a place where people find a home, build a life and make a difference.