The Real Trees of Christmas: This Year's Giving Forest
There is an amazing thing that happens 20 feet from my office. Trees show up on the walls of our Prayer Walk Hallway and nothing gets me in the Christmas mood faster than watching them. For my money, these are the Real Trees of Christmas!
At New Hope, we have a long tradition at Christmas.  Individual and family needs are identified and attached to a "tree." People decide which needs they can meet, shop for the request and bring it back in time for Christmas. We are not alone in this. Many churches have their version of a Giving Tree and it is something we have done for many years. 
Until we couldn't.
The needs increased every year. At some point, there were so many needs they didn't all fit. So we stopped doing a Giving Tree...and created The Giving Forest!
Every year there is a transformation of the trees in our Giving Forest.
First, the trees show up heavy with the requests and needs from people in our community. 
Within a couple weeks, the trees become bare as all the requests
 are claimed.
Last Sunday was our annual "Big Sort" when all those gifts come back in and get sorted by households so that all the right gifts
get to the right people. As a result of all that generosity and work, this year's Giving Forest resulted in...
57 Families were served and will have a more abundant Christmas.
166 different adults and children will be recipients of...
416 total presents that were identified, claimed, bought and brought back in time to be distributed. Beyond that, another...
$1,275 in Gift Certificates were purchased and distributed.
This is amazing to watch all these gifts get sorted and readied for the families to arrive. It is worth a whole post in itself and I'll do that a little later. The families have arrived and as of today, most of the gifts are gone. 
But this story isn't done, yet. As the gifts go out, the trees of the Giving Forest start to fill up again. This time the trees become covered in Thank You notes! As I am writing this, the thank you notes have just started to come in. More will arrive as we get closer to Christmas and it is inspiring to watch the transformation. 
For all those that helped make our Giving Forest- and the Real Trees of Christmas,  such a blessing for so many people. Thank you!
Abraham Lincoln and Thanksgiving
Among the many things for which to be thankful on Thursday, be sure to include Abraham Lincoln!
It was Lincoln who declared the first national holiday that we know and celebrate every November.
It was 1863 and we were still in the throes of the Civil War. Tens of thousands of soldiers had been slaughtered on the fields of war, including the recent battles at Gettysburg and Vicksburg. Nonetheless (or maybe precisely because of this), Lincoln called the nation to a time of public Thanksgiving. Citizens were asked to offer their gratitude for the many blessings, even as they were to remember those in great sorrow and loss. 
I read portions of this proclamation as part of my sermon, "The Serious Business of Gratitude," but it's worth reading in its entirety. It is a good way to remember the heart of this holiday and how it might still best be celebrated.  Here is the full text :
By the President of the United States

October 3, 1863
A Proclamation
The year that is drawing toward its close has been filled with the blessings of fruitful fields and healthful skies. To these bounties, which are so constantly enjoyed that we are prone to forget the source from which they come, others have been added, which are of so extraordinary a nature that they cannot fail to penetrate and even soften the heart which is habitually insensible to the ever-watchful providence of Almighty God.


In the midst of a civil war of unequaled magnitude and severity, which has sometimes seemed to foreign states to invite and provoke their aggressions, peace has been preserved with all nations, order has been maintained, the laws have been respected and obeyed, and harmony has prevailed everywhere, except in the theater of military conflict; while that theater has been greatly contracted by the advancing armies and navies of the Union.

Needful diversions of wealth and of strength from the fields of peaceful industry to the national defense have not arrested the plow, the shuttle, or the ship; the ax has enlarged the borders of our settlements, and the mines, as well of iron and coal as of the precious metals, have yielded even more abundantly than heretofore. Population has steadily increased, notwithstanding the waste that has been made in the camp, the siege, and the battlefield, and the country, rejoicing in the consciousness of augmented strength and vigor, is permitted to expect continuance of years with large increase of freedom.

No human counsel hath devised, nor hath any mortal hand worked out these great things. They are the gracious gifts of the Most High God, who while dealing with us in anger for our sins, hath nevertheless remembered mercy.

It has seemed to me fit and proper that they should be solemnly, reverently, and gratefully
acknowledged as with one heart and one voice by the whole American people. I do, therefore, invite my fellow-citizens in every part of the United States, and also those who are at sea and those who are sojourning in foreign lands, to set apart and observe the last Thursday of November next as a Day of Thanksgiving and Praise to our beneficent Father who dwelleth in the heavens. And I recommend to them that, while offering up the ascriptions justly due to Him for such singular deliverances and blessings, they do also, with humble penitence for our national perverseness and disobedience, commend to His tender care all those who have become widows, orphans, mourners, or sufferers in the lamentable civil strife in which we are unavoidably engaged, and fervently implore the interposition of the Almighty hand to heal the wounds of the nation, and to restore it, as soon as may be consistent with the Divine purposes, to the full enjoyment of peace, harmony, tranquility, and union.

In testimony whereof, I have hereunto set my hand and caused the seal of the United Stated
States to be affixed. Done at the city of Washington, this third day of October, in the year of our Lord one thousand eight hundred and sixty-three, and of the Independence of the United States the eighty-eighth.


Abraham Lincoln

By the way, you might also offer up thanks for William Seward, the Secretary of State. He is the one credited with the actual writing of this proclamation!
Happy Thanksgiving!
A Grateful Day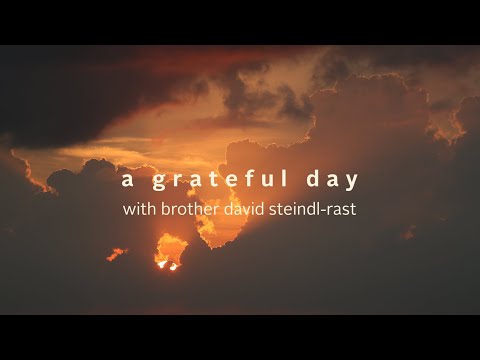 We started a new series last Sunday:  The Gratitude project.
If you are having trouble seeing "The Gifts of the Day", try this video.
Enjoy!






Related Stories
Father Thomas Keating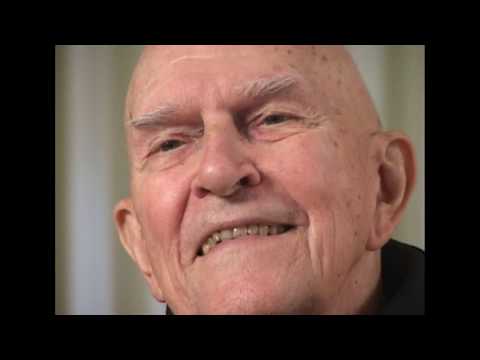 If you have been part of our Everyday Spirituality classes and events, you probably know of Thomas Keating. Otherwise, you may not. In either case, this short video will illustrate why he has been a mentor, teacher and guide for many. He passed away this week. The way he faced into death is a pretty good indication of the way he faced into life, and why so many were blessed by it. I'm one of those people.  






Related Stories
Can Religion Be Helpful?
We have an exciting opportunity at New Hope this Sunday.  By way of explanation, let me ask a question:
Can religion be a force for good?
That may sound like an odd question from a minister, but we have all seen how religion can be destructive, even deadly. Hardly a conversation goes by when I am with someone who has left the church that doesn't include numerous references to wounds inflicted by the way people practice their religion. It's enough for people to give up on it altogether and many have. Religion is viewed as a relic of a less evolved and enlightened humanity, not unlike blood-letting. Its value is in understanding from whence we have come, but certainly not a help for where the human species is headed.
Can religion be a force for good? 
Filmmakers at Strayer University posed it this way:
Organized religion has an enormous influence on the actions and behaviors of huge groups of people around the world. But what does that impact look like on a daily basis? And what happens when different religions are at odds with another?
Here was the story they told: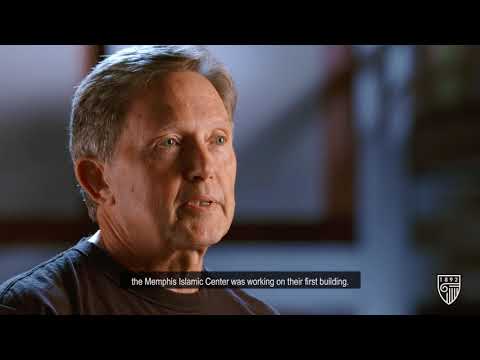 This Sunday, the principles of this story (Steve & Bashar) will be at New Hope. It's important enough that we decided to go to a single service at 10:00, followed by a brunch for questions and discussion. It wasn't planned this way, but its a perfect complement to our current series, "Won't You Be My Neighbor?" We want to have enough food for everyone so if you haven't RSVP'd for the brunch (it is free), you can do so here.
Steve and Bashar will be joined by their wives, Mary and Malak. There is a wonderful interview with the two of them here.
 Watch the video. Read the interview. Come on Sunday. The question is not if religion can be a force for good, but how?