Embed from Getty Images
Bill Murray is a wonderful storyteller. A couple of years ago, I linked to this wonderful interview with Bill Murray by Howard Stern. In this radio interview, Murray said the key to being funny was being able to tell stories. How, then, does one become a good storyteller, Stern asked. "Is it something you are born with?" Murray's reply:
"No, I don't think you're born with it. You have to hear stories and you have to live stories. You have to have a bunch of experiences and be able to say 'Here's something that happened to me yesterday....' And if you can make people laugh by telling them what happened to you, then you are telling the story well. So that's what I learned in improv...."
People often ask great storytellers—writers, producers, directors, authors, etc.—where they come up with their stories. They inevitably say something like "write/tell what you know." In other words, write (or speak) from your own life experiences. This is why I always say you have to live a life to tell a life. I believe this is what Murray is saying above when he says it's important to have a "bunch of experiences" from which to draw. The experiences—good and bad (but especially bad)—are like a persona library of history and insights for the storyteller.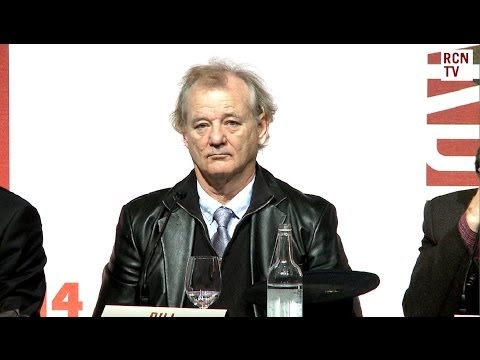 The video above is a nice example of a simple, short story that Murray tells, seemingly impromptu, to a question from the press during a panel interview for the film The Monuments Men. Most people may think nothing of this tale from his life, but it's a great example of the everyday kind of real-life memory from one's past which holds a lesson or a gem of wisdom. His recollection is a kind of "man-in-hole" story. Right from the beginning, we hear of a traumatic failing that sends Murray out onto the streets of Chicago for a long walk. He's at his lowest, and things look like they will get worse. He continues to walk, not feeling especially hopeful, until he stumbles upon the Art Institute of Chicago. There, expecting nothing, he is moved by a piece of art. His day went from one of his worst to one with hope and a new perspective, in part because of being exposed to The Song of The Lark, an 1884 painting by Jules Adolphe Breton.
In cooperation with the Khan Academy, Pixar and Disney have been offering Pixar in a Box, an on-going series of behind-the-scenes lessons taught by Pixar's professionals  (storytellers, animators, directors, artists, etc.). Subjects have included color science, animation, effects, sets & staging, character modeling, and so on. Part of the aim of this project, as stated on the Pixar-in-a-Box website is to show how "The subjects you learn in school — math, science, computer science, and humanities — are used every day to create amazing movies at Pixar."

These lessons are remarkable, but what I am most excited about is that last week, Pixar in a Box announced a new series: The Art of Storytelling. Pixar may be the best at the technical side of animation, but what really made them successful is their understanding of story and storytelling. In this interview regarding Pixar's success, Steve Jobs said this: "Even though Pixar is the most technologically advanced studio in the world, John Lasseter has a saying which has really stuck: No amount of technology will turn a bad story into a good story."
The new Art of Storytelling series is great news for educators who want to bring the principles of storytelling into the classroom and help their students understand the art of story. Yet this is also useful for anyone who wants to become a masterful storyteller in business or in any other endeavor. Here's the introduction video for the Storytelling series.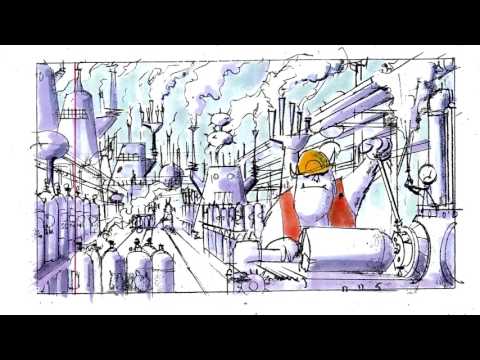 The storytelling series will cover six main parts that take you from the formation of your rough idea to actually creating storyboards. Each lesson features videos and activities, so this is something you can do on your own or as part of a class. Here are the six sections to be covered as outlined in the introductory video in lesson 1:

(1) We are all Storytellers
(2) Character
(3) Structure
(4) Visual language
(5) Filmmaking grammar
(6) Storyboarding

Currently, all six lessons are available. Even if you do not desire to make an animated film, the lessons — especially those related to structure and visual language — will help you create better presentations in all their myriad forms or incorporate storytelling into other aspects of your work and life.
If you have not heard of Pixar in a Box, here is a video presentation that explains the concept. And in the true spirit of Pixar, the video introduction is done with great clarity and humor.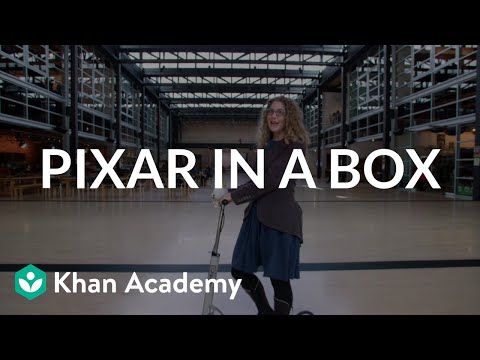 Related Links
• The Art of Storytelling (Khan Academy)
• Tips for creative success from Pixar
• No amount of technology will make a bad story good
• Study the basics: John Lasseter on the secret to success
• Pixar's 22 Rules of Storytelling
• The storytelling imperative: Make them care!
• 10 tips for improving your presentations & speeches
Here are two good books on Pixar I read recently. The first one is Creativity, Inc.: Overcoming the Unseen Forces That Stand in the Way of True Inspiration. The other book — To Pixar and Beyond: My Unlikely Journey with Steve Jobs to Make Entertainment History — came out at the end of last year. Both give great insights into the workings of Pixar and also the story making process.

The Zen Master of data visualization has died. I am sorry to have to report that Dr. Hans Rosling passed away today in Uppsala, Sweden. He was just 68. A profoundly mournful day for anyone who knew Professor Rosling, obviously. But it's also a sad day for all of us in the greater TED community or data visualization/business intelligence communities as well. Dr. Rosling's work was seen by millions and will continue to be seen by millions worldwide. It is incalculable just how many professionals Hans inspired over the years. His presentations, always delivered with honesty, integrity, and clarity, were aided by clear visuals of both the digital and analog variety. He was a master statistician, physician, and academic, but also a superb presenter and storyteller.

Almost eleven years ago, just after TED began experimenting with putting some of their talks on the web, I wrote this post called "If your idea is worth spreading, then presentation matters." In that post, I summarized my impression of Dr. Rosling from his 2006 TED Talk:
"Hans Rosling, an expert in public health from Sweden, does an amazing job in this presentation bringing the data to life. If you want to know how he did all those graphics, go to gapminder.org. It's all there. Hans is saying the problem is not the data. The data is there. But it's not accessible to most people for three reasons: (1) For researchers and journalists, teachers, etc. it is too expensive. (2) For the media, it is too difficult to access. (3) For the public, students, and policy makers, it is presented in a boring way. His solution is to make the data free, let it evoke and provoke an 'aha' experience, or a 'wow!' experience for the public. I loved the way he got involved with the data, virtually throwing himself into the screen. He got his point across, no question about it."
From that point on, I watched virtually every talk he made and featured him in every book I wrote on presentation. I saw the professor in person at TED 2009 and was a fellow presenter with him at Tableau 2014 in Seattle where he, as usual, had the crowd of data geeks in the palm of his hand. If there is a Zen Master —or Jedi Master — of data visualization, then Dr. Hans Rosling is that master. His contributions are immense, and he will be missed deeply.

Below is Dr. Rosling's debut at TED 2006. It's as good now as it was then.
Hans Rosling presented at TED ten times, more than any other presenter. All of his TED presentations are featured here on the TED website. Below are links to a selection of other posts from presentationzen.com which feature videos and analysis of Dr. Rosling's presentations over the years.
• If your idea is worth spreading, then presentation matters
• Hans Rosling: Don't just show the notes, play the music!
• Hans Rosling: The Jedi Master of Data Visualization
• Hans Rosling redux: Mixing analog with digital visualization
• Hans Rosling: the Zen Master of Presenting Data
• Hans Rosling & the Art of Storytelling with Statistics

His message and spirit live on
Hans Rosling's contribution to the world in his 68 years was extraordinary. I'll continue to do whatever I can to spread his teachings in future. His work will continue to inspire and educate. We need his message of a fact-based worldview now more than ever. Here is part of today's announcement by Anna R. Rönnlund & Ola Rosling which appeared on the Gapminder website:
Across the world, millions of people use our tools and share our vision of a fact-based worldview that everyone can understand. We know that many will be saddened by this message. Hans is no longer alive, but he will always be with us and his dream of a fact-based worldview, we will never let die!
Indeed. Let us all remember Professor's Rosling's contributions and continue to keep the dream of a more fact-based, rational worldview alive.
Edward Tufte is a leading expert in the data analysis and data visualization space. His books are classics and required reading for anyone interested in understanding how best to display quantitative information. I read his books just after I left Apple in 2003 to become a college professor in Japan. His books are foundational. I've talked about Tufte in my own books and on this website going back to at least this post in 2005. I have not seen him speak recently, so I was happy to see this 50-minute presentation by Dr. Tufte which took place at the Microsoft Machine Learning & Data Science Summit 2016 held this past September. Microsoft's David Smith introduced Dr. Tufte at the 2:30 mark.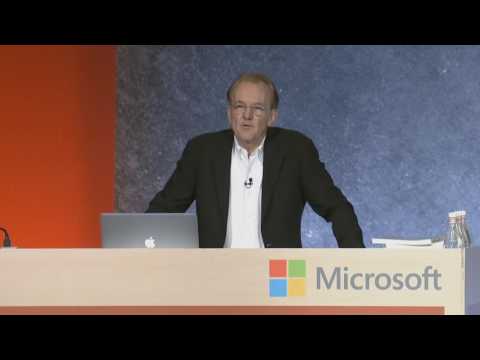 Video and transcript also available on the Microsoft website.
Highlights
In his talk, Tufte warns against confirmation bias and massaging the data to arrive at findings that are desirable or somehow in your interest. He paraphrases one of Daniel Patrick Moynihan's famous lines: "Everyone is entitled to their own opinions, but they are not entitled to their own facts." This reminded me of the old Darrell Huff chestnut from How to Lie With Statistics (1954): "If you torture the data long enough, it will confess to anything."

You want to generate your findings from the data not from the analysis, Tufte says. To do this he recommends specifying your analysis first before you collect the data. "This is to avoid all the generating findings just by analysis, not out of the data." Tufte stressed the importance of "...full pre-specification of the analysis so they can't over search the data, so they can't run a million models and publish one. I think this is the future of confirmatory data analysis."

Exploratory and replication
"We should be mucking around in our data to find out what's going on. We can learn from it. We can run it through powerful exploratory things. We can run it like a map through millennial time and look it over and say, that look interesting....and what this means, though, this kind of searching, is that you must have an honest replication of the results of the search. To go back on innocent data, maybe somebody 500 miles away does it. Maybe that's better, independent replication of the search results to distinguish now between noise and signal."

"It is impossible for any normal human being to stare at a spreadsheet and look for contradictions, and problems." This is where data forensics comes in. Tufte recommends the Quartz Guide to Bad Data at GitHub.

Scattering the eye and mind, producing vague anxiety & clutter
At the end of his talk, Tufte said something very wise. Something simple as can be, but it was one of the most important things he said in his talk. After talking about the need for us to learn about the entire process of data and analysis and to go out in the field and watch directly how original measurements are made, Tufte said this:

"In doing creative work do not start your day with addictive time-vampires such as The New York Times, email, and Twitter. All scatter the eye, and mind, produce diverting vague anxiety, clutter short-term memory. Instead, begin with your work. Many creative workers have independently discovered this principle." I completely agree with this.

And finally this bit of wisdom concerning data analysis and thinking in general. The most powerful question you can ask yourself, and of others is: "How do I know that? How do you know that? How do they know that?"

These books by Dr. Tufte —especially The Visual Display of Quantitative Information, Visual Explanations, and Envisioning Information — are ones you want on your bookshelf. They are beautifully designed and well made. Over the years I have come back to these books often. Of course, the examples are dated, but the principles are the same and the examples hold up well and you can easily apply the concepts to modern problems. And they are just beautiful, smart books.
There is loads of evidence that reading to children at bedtime is not only good for their emotional well being, it also has long-term benefits for their cognitive development. We have a 6-year-old girl and a 4-year-old boy. Since they were babies they have been exposed to books. Bedtime stories are one of the great joys of parenting and is a nightly ritual for us. As it is the Christmas season, I thought I would recommend two books here that do a great job of presenting their material in an engaging, visual way.
The first is the classic The Night Before Christmas by Clement Clarke Moore. There are many editions of this classic tale, but based on the amazing and numerous reviews on Amazon, I purchased Robert Sabuda's The Night Before Christmas Pop-up last year in time for Christmas.The pop-up art is amazing and imaginative. I was not sure at first that I would want a pop-up book for story time, but the great thing about the 3-D aspect of it is that the kids are always touching the paper and playing with the tabs and strings as the story progresses. They use their imagination to believe now that the story is about them and their house. In the final two-page spread, for example, a snow-covered town pops up with Santa flying over the houses. My son will say something like "here is our house and this is our bed room window." My daughter would then comment "here's grandma's house and here's our school across the bridge." I read each page, but we spend more time on questions and adding to the narrative before I move on to the next spread. It's a well-made book, but you need to be a bit careful with it, especially with infants. Still, if you are just a little careful, the pop-ups should keep working long after the kids are grown.
My 4-year-old son pulls tab to have Santa and his reindeer fly above the snow covered village.



My 6-year-old daughter opens the page which reveals the eight reindeer and Santa scurrying down the chimney.
The second recommendation is not a pop-up, but rather a series of visual books that come with an audio reader than the child can control. My wife had a business trip to New York City about a year ago and brought back The Disney Star Wars Me Reader. It was an instant hit.The box comes with eight short illustrated books and a durable plastic electronic reader. Of course, I can read the book as my children follow along, but they actually prefer that I hold the book for them as they press the buttons on the reader to go through the story page by page. The electronic reader is intuitive to figure out for the child. We got this Star Wars set over a year ago when my son was 3-years old and he knew how to navigate the analog menus after 1-2 minutes of playing around. The narrator's English is extremely clear and easy to understand and I believe this has helped with their English pronunciation. The kids don't just listen but repeat phrases from the book — "It's a trap!" As we live in Japan, I am about the only person they interact with in English, so tools like this were surprisingly useful. My son is the Star Wars nerd (as am I), so I think we'll get a different Me Reader for my daughter for Christmas such as the Frozen Me Reader.
The Star Wars Radio Youtube channel has a preview of one of the books along with the audio for each book. This should give you a feel for what they are like. We've already gotten a lot of mileage of these books.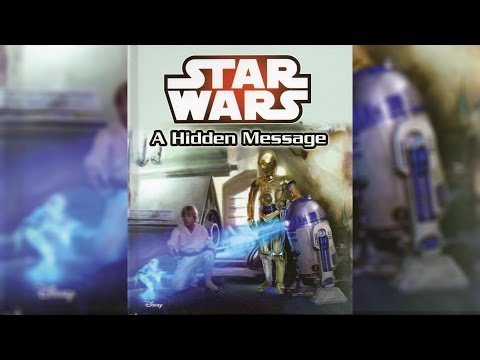 May The Force Be With You.