No. 4 • August 11, 2019

Hinduism Today
celebrates 40 years
of continuous publishing

Thank you to all who have helped our magazine fulfill the first four decades of its ongoing mission. Great or small, your contribution has been invaluable. When we asked Pandit Vamadeva Shastri (Dr. David Frawley) how he views the magazine's impact, he said, "It is opening doors to vidya, the true knowledge we need to go forward into an age of consciousness." Read more of Pandit Shastri's review of our magazine in our next newsletter or in our current issue of Hinduism Today.
by Hinduism Today publisher Satguru Bodhinatha Veylanswami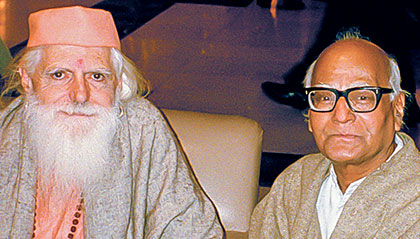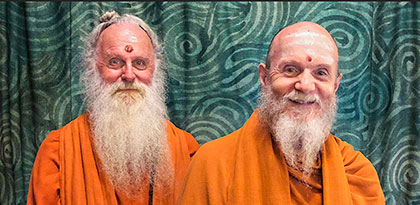 1985: founder Gurudeva sits with the great
Ram Swarup. Present: publisher Satguru Bodhinatha Veylanswami (right) and chief editor Paramacharya
Sadasivanathaswami (left).
Forty years on, our magazine remains true to its mission, informing and inspiring Hindus everywhere. Gurudeva had amazing foresight. At a time when Hindus avoided the word Hindu, Gurudeva championed it—starting with his magazine's very title. Today we still hear Vedic this and Vedanta that, but the trend is definitely toward using the word, boldly... More

---
Production Fund subsidizes coverage of
Khumb mela 2019—
Hinduism beyond words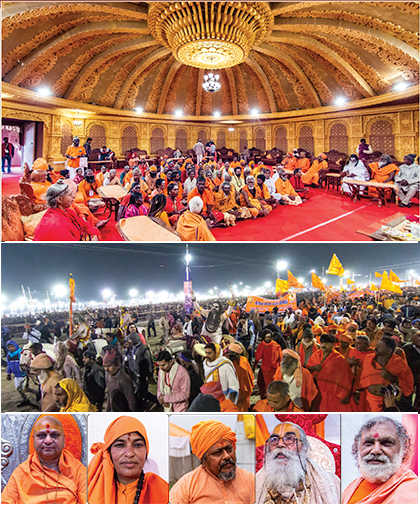 Top, a temporary structure for satsang made into a veritable palace. Center, a river of pilgrims on the move. Bottom, innumerable swamijis are present to uplift, teach and bless.
Astonishing just doesn't say enough about 2019's Kumbh Mela. There are no words for the grandeur and unimaginable success of this event. It has to have been the largest human gathering ever: fully 240 million pilgrims attended. Imagine... More

---
Hinduism Today fills in a glaring gap
While this never-before-seen event was quietly going on, the Western (and perhaps worldwide) media were busy ignoring it. Instead, they focused on negative stories about the Indian election, trashing all things Hindu and Indian. Nowhere to be seen was the Khumbh Mela, this world-sized inspired event, this amazing show of humanity, dignity and cooperation. Nary a word... More

---
Hinduism Today is available:
---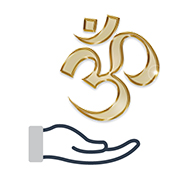 Year-end giving:
please remember Hinduism Today

In this season of giving, do remember Hinduism Today. Your gift will uplift Hinduism and bring greater tolerance and joy to the world.

And if you give to the Hinduism Today Production Fund (Fund #20 of the Hindu Heritage Endowment, HHE), your gift will grow as time goes on. Dhanyavat & Om.