---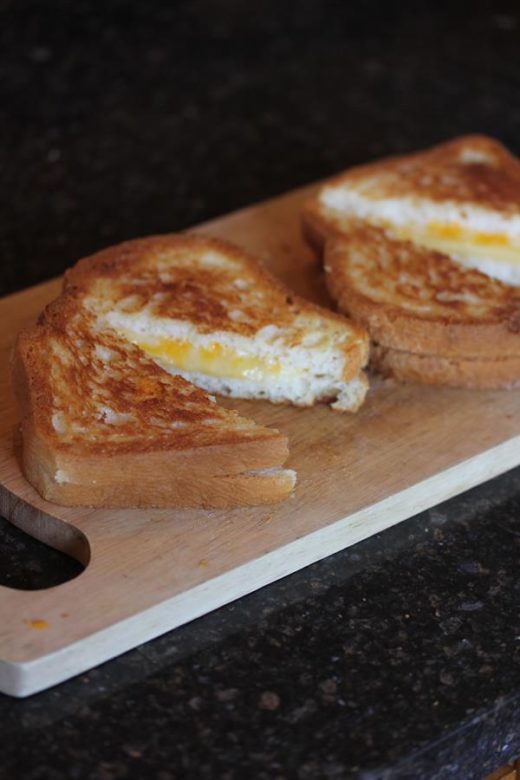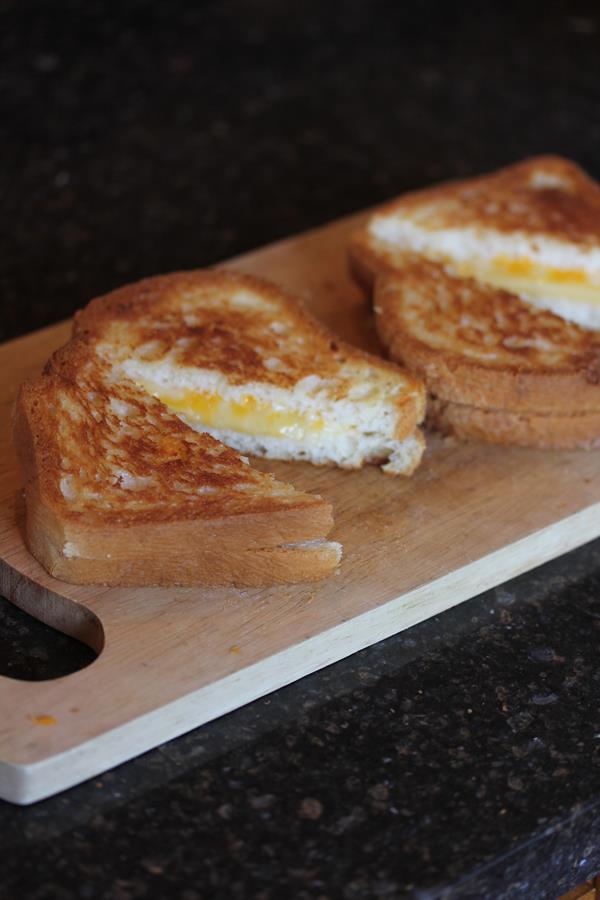 Here is this week's menu plan. If you are gluten free be sure to also check out my gluten free menu plan.
Breakfast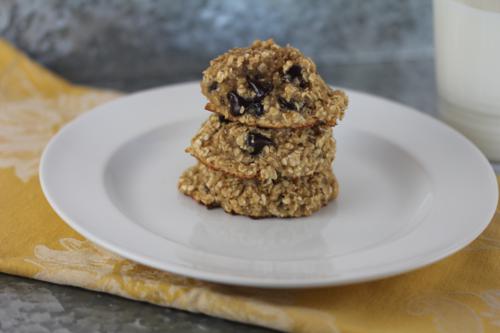 Banana Oatmeal Breakfast Cookies and yogurt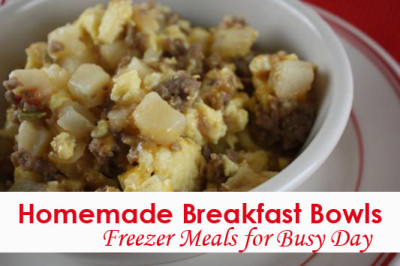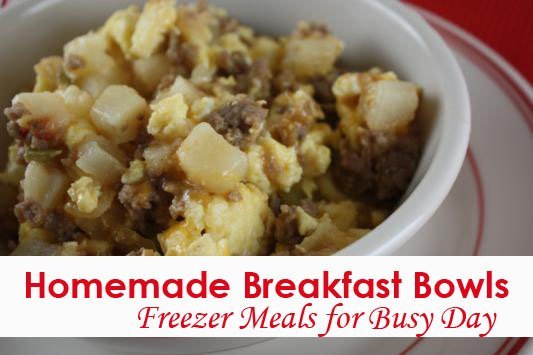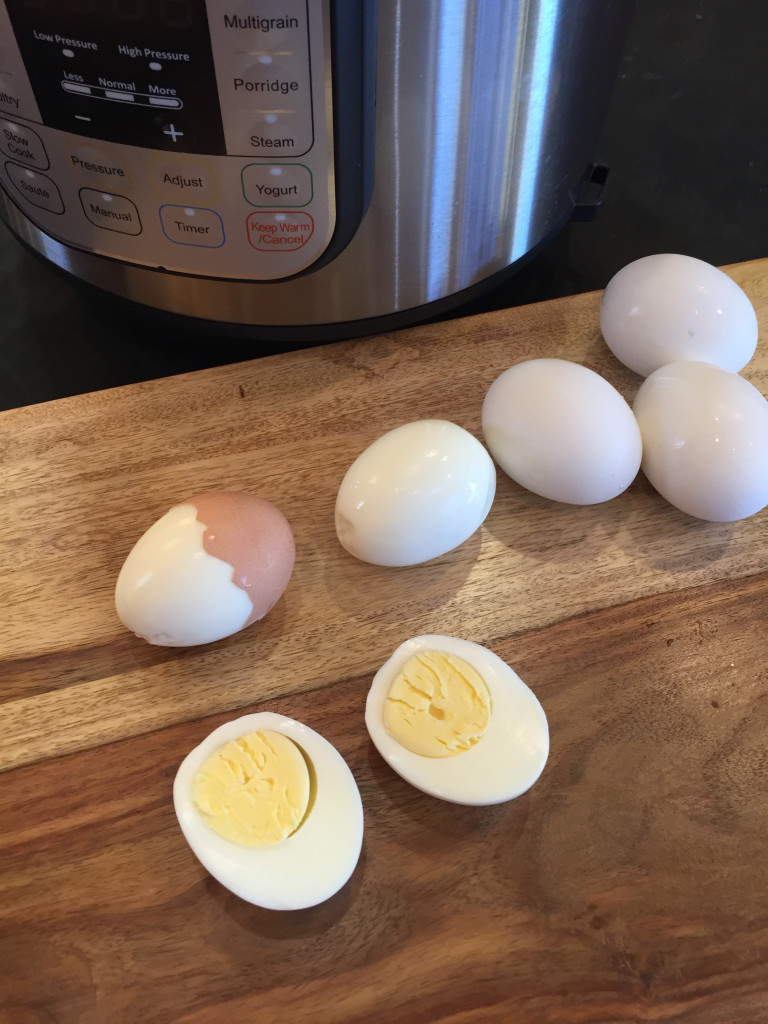 Dinner
Oven Grilled Cheese Sandwiches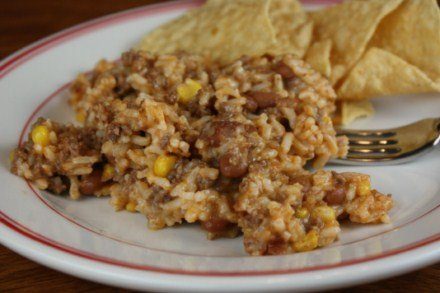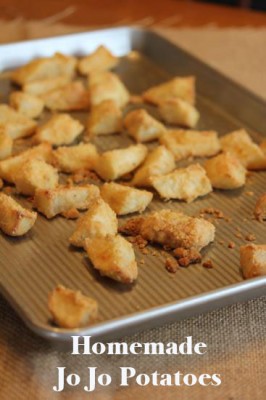 Hamburgers and Jo Jo Potatoes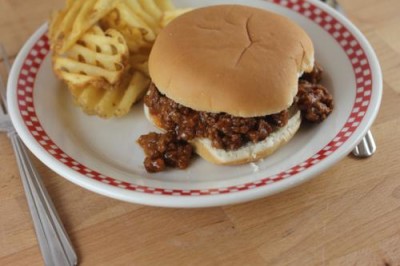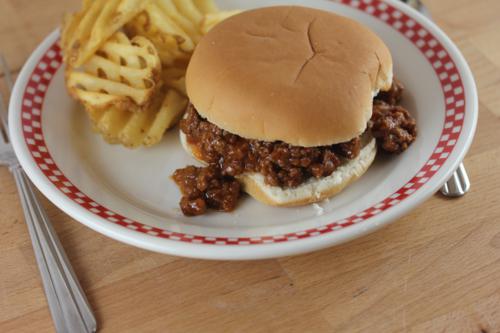 Dessert of the Week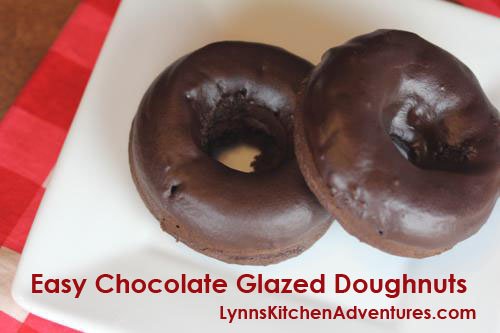 The post Menu Plan appeared first on Lynn's Kitchen Adventures.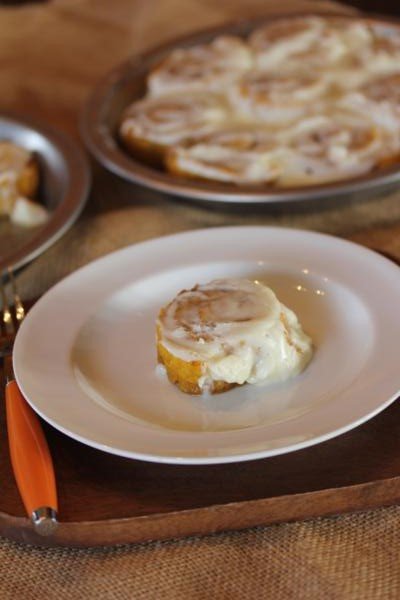 This week's gluten free menu plan includes some great gluten free dinners. It also includes one of my favorite gluten free recipes. Gluten Free Pumpkin Cinnamon Rolls!
I made notes next to the ingredients that need to be gluten free, but as always read labels to make sure the ingredients are safe for your family.
Here is this week's gluten free menu plan.
Dinner Plan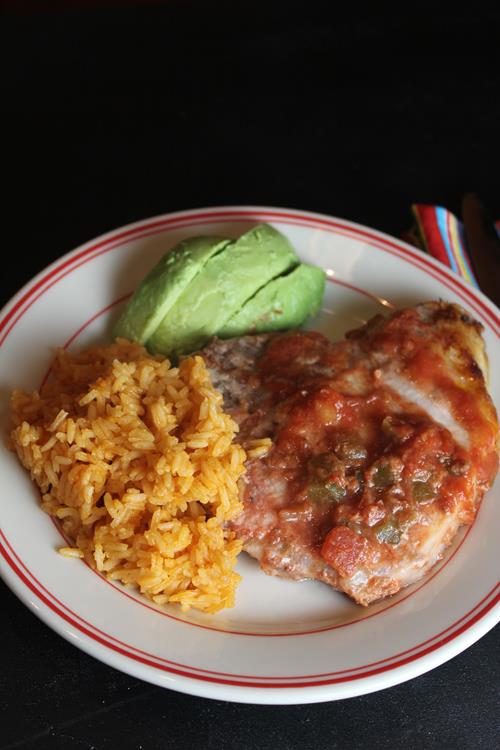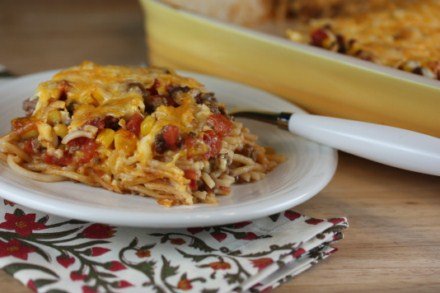 Southwest Baked Spaghetti- Use gluten free spaghetti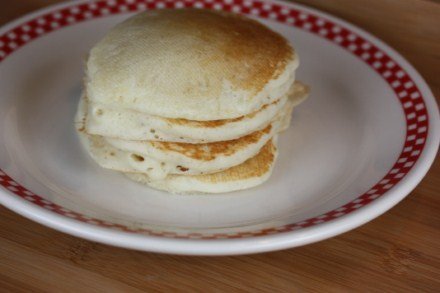 Fluffy Gluten Free Pancakes– Breakfast for Dinner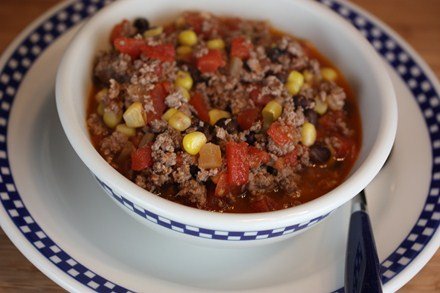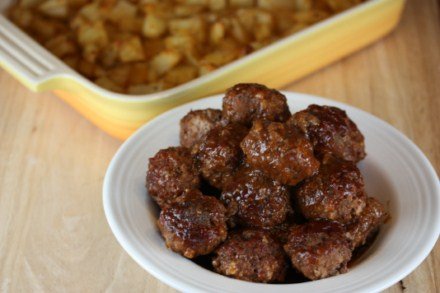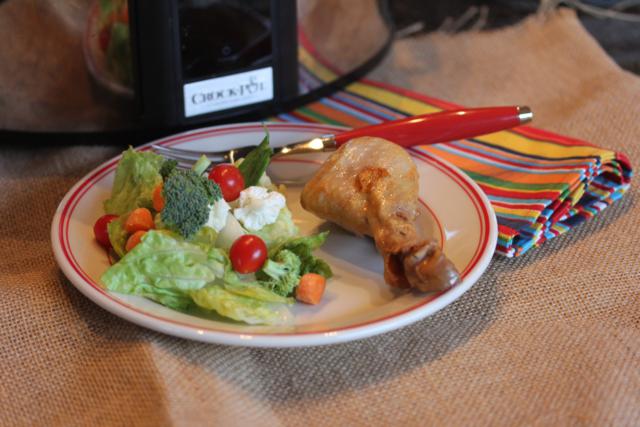 Slow Cooked Chicken Legs and Spinach Bacon Salad
Tacos or Oven Tacos-Be sure your taco shells are gluten free
Gluten Free Dessert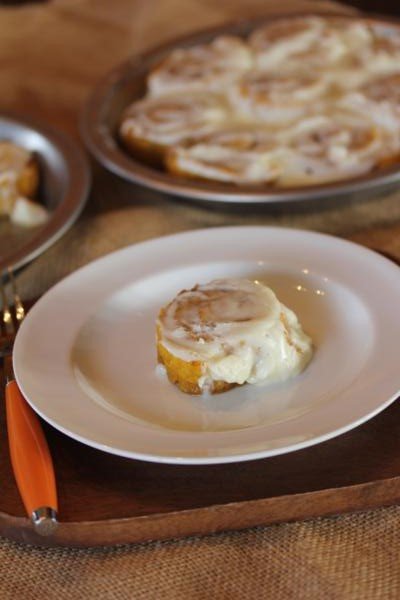 Gluten Free Pumpkin Cinnamon Rolls
The post Gluten Free Menu Plan appeared first on Lynn's Kitchen Adventures.
Happy Friday!!
I am so excited because this week is the official start of fall. I am so ready for fall. I am pretty sure I say that every year, but it really is my favorite time of year.
Fall in Oklahoma is nice, but I will totally admit that I miss fall in the northern U.S. The above picture is one that I took a few years ago when I visited my family in Oregon in September.
Let's just say Oklahoma does not look like that in the fall. But no matter where I live, I think fall will always be my favorite time of year.
I have been busy in the kitchen making all kinds of things. I have some new recipes that I am excited about and will be sharing over the next few weeks.
I also made several batches of homemade granola recently. If you have never made homemade granola I highly recommend you give it a try. It is a favorite at our house.
I made Cheesy Baked Rice the other day and forgot how much my family loved it. If you need an easy side dish it is a great one to make.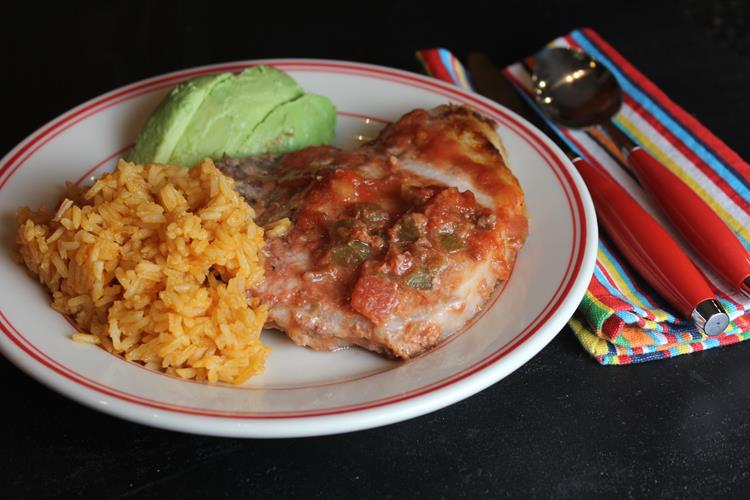 I have also made Mexican Pork Chops a lot lately. I shard this recipe years ago, but we still make it all the time. It is my favorite way to make pork chops. I have both an oven version of Mexican Pork Chops and Crock Pot Mexican Pork Chop Recipe. We love both of them.
And this picture below is a keeping it real picture.
Not all my recipes turn out. Not all my meals are ones that my family love and want to eat.
After seeing multiple Instant Pot recipes for a specific way to cook potatoes, I decided to give it a try. My gut instinct told me that the recipe wouldn't work quite right.
I just didn't see how the potatoes were going to be brown and beautiful like the pictures I had seen online. But I decided to give it a try.
Well the above picture pretty much proves that my gut was right and Pinterest was wrong. They still tasted good and we ate them, but they did not look at all like all the pictures I had seen.
They were also kind of bland and boring. Definitely not a recipe to do again. I am not even sure this one would work with some adjusting.
Sometimes it is better to stick to your gut instinct that a recipe won't work. And more often than not, those pictures on Pinterest that look beautiful and perfect are not the reality of real everyday life.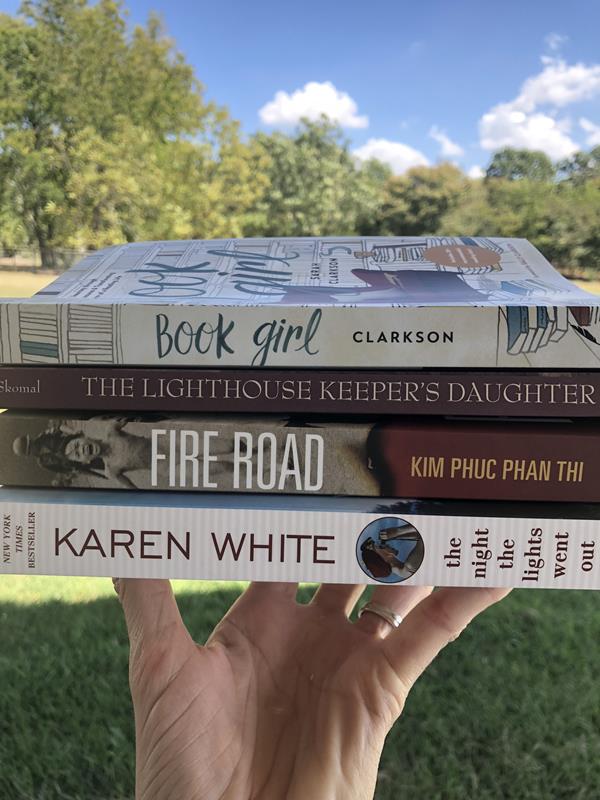 This is what my current reading pile looks like. Yes, I am reading all of those at once. That is actually a pretty good example of what my normal reading stack looks like. Lots of nonfiction with some fiction mixed in. I am really enjoying all three of the nonfiction books.
I just started the Karen White book and I am not sure what to think. Have you read it? I haven't read anything by Karen White before, so I hope I like it. I would love to hear your thoughts if you have read her.
If you like reading, books, and history, we would love for you to join us over on our book website. My daughter and I love talking books and history with other people that love to read.
We have just started a This Week In History series where every Sunday we share a few interesting facts that happened that week in history. If you love history and love learning new things you might enjoy it.
I hope you have a great weekend! I plan to catch up on things around the house, make a few extra meals for the freezer, and hopefully fit in a little time for reading.
The post Everyday Adventures appeared first on Lynn's Kitchen Adventures.
Italian Sloppy Joes is a quick and easy meal that kids will love!
These Italian Sloppy Joes are one of my kids favorite meals. They love them and I love how easy they are to make.
There are so many versions of Sloppy Joes out there. For this Italian version, I keep it really simple. The recipe only contains five ingredients. And they are five ingredients that you probably have on hand.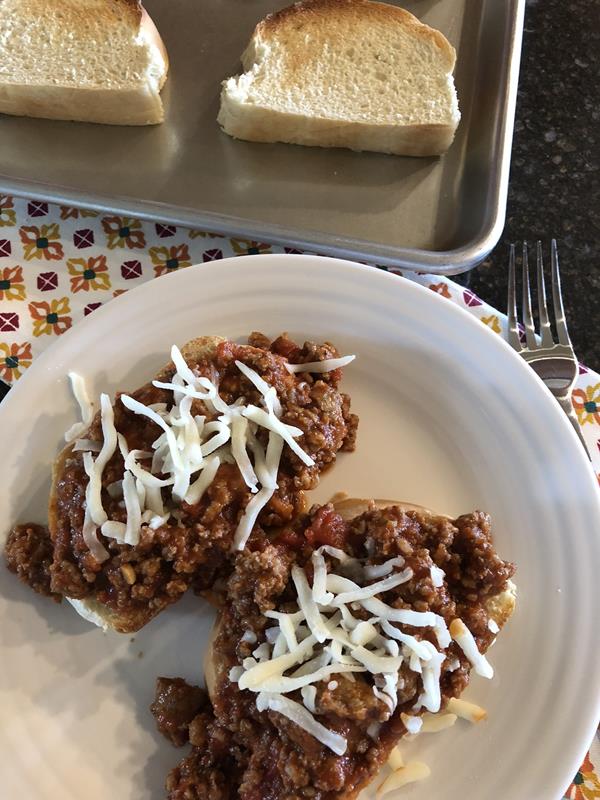 Meat, sauce, cheese, and bread. It is that easy. It is basically a really thick sauce served over bread with cheese.
My family prefers these Italian Sloppy Joes served over a French or Italian style bread that has been sliced and toasted.
I usually just serve it over buns or regular bread because that is usually what I have on hand, but they do prefer the toasted bread. Use whatever you have on hand or prefer.
The gluten free eaters in my family eat this over gluten free bread or gluten free buns. It is an easily meal to serve both gluten free and non gluten free eaters.
I have mentioned sloppy joes as one of my favorite freezer meals many times. This version of sloppy joes is no exception. Italian Sloppy Joes make a great freezer meals.
Just double or triple the recipe and freeze it in zip top type bags or freezer containers. Just defrost it and serve it over bread or buns. It is an easy and delicious freezer meal.
Need more quick and easy, kid and freezer friendly, meals? Here are a few of our favorite sloppy joe recipes.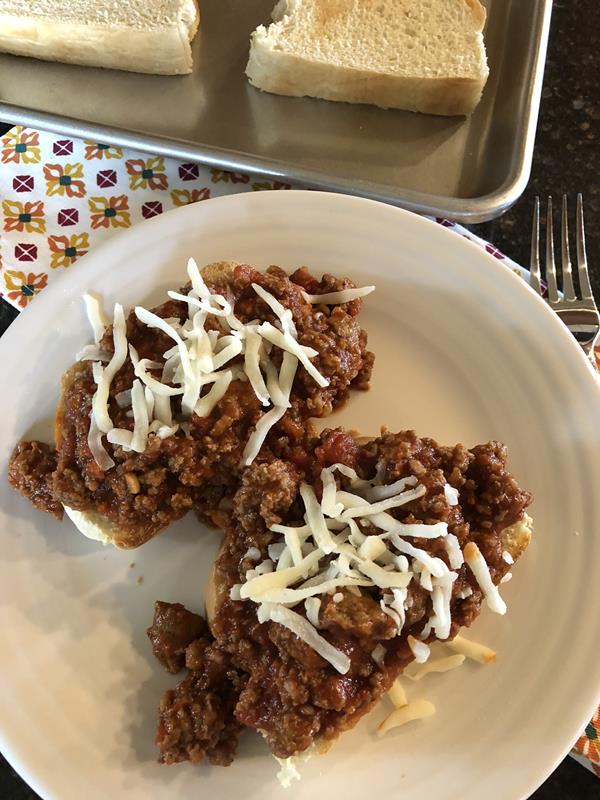 Italian Sloppy Joes
An easy dinner that kids will love.
1 pound ground beef
1 pound ground sausage
32 ounce jar of pasta sauce (The amount can vary slightly, but you want about 4 cups sauce)
sliced Italian or french bread or buns (Use gluten free bread or buns if gf)
shredded mozzarella cheese
Cook ground beef and ground sausage, in a large skillet or pan, over medium heat until browned and no longer pink.

Drain off any fat.

Add pasta sauce to meat and stir to combine. Cook over medium low heat until mixture is hot.

While sauce is heating, toast bread. I like to place the sliced bread on a cookie sheet and toast it under the broiler, but you have to watch it carefully. You can also use a toaster to toast the bread.

Serve sauce over toasted bread or buns. Sprinkle with shredded cheese.
The post Italian Sloppy Joes appeared first on Lynn's Kitchen Adventures.
Chocolate Chip Banana Coffee Cake might just be my new favorite breakfast, snack, or even dessert.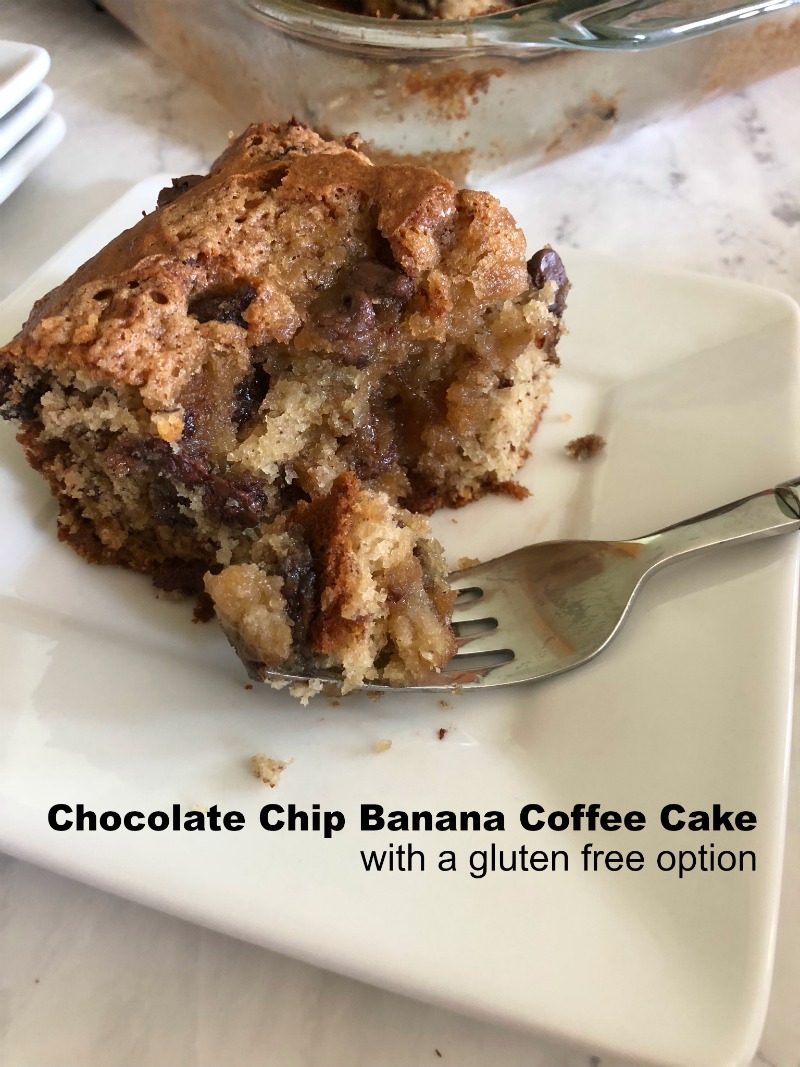 Chocolate Chip Banana Coffee Cake is one of those recipe that counts as a breakfast, brunch, snack, or dessert.
Now I will totally admit that this is a special breakfast. This is not an everyday type of breakfast. But it is perfect for a weekend or holiday breakfast.
It is also a great way to use up those overripe bananas that you might have on your counter.
Bananas and chocolate are one of my favorite combinations. They just go together, especially in this banana chocolate chip coffee cake.
This cake is so full of flavor. It is delicious warm from the oven, but it is also good the next day.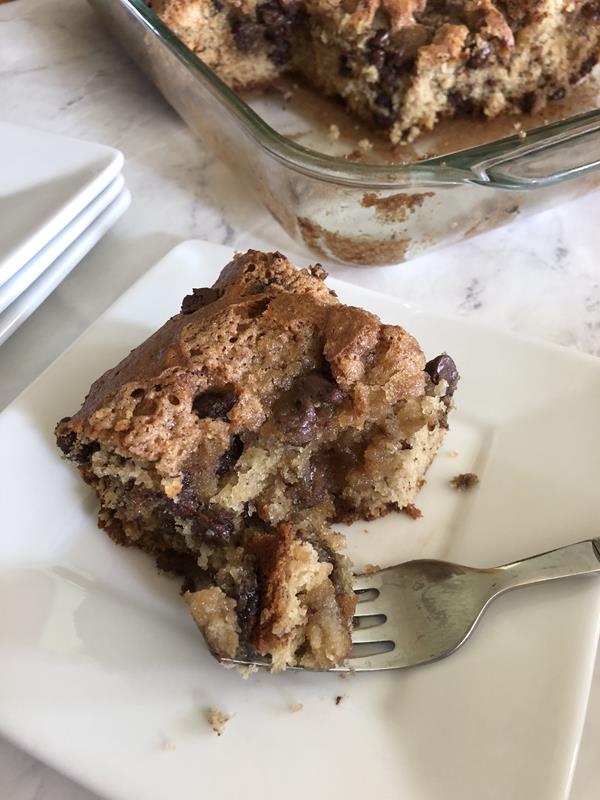 The topping on this cake is part of what makes it so good. You might be tempted to leave it off, but don't. It adds so much to the cake.
This cake is easy to make gluten free. To make it gluten free I used Bob's Red Mill 1 to 1 gluten free flour blend. It worked perfectly.
You could also add nuts to this. I think it would be even better. We can't have nuts because of my daughter's nut allergy, but if you can have them you could either stir some chopped nuts into the batter or add some to the topping. Either way it would be great with nuts added.
Have extra bananas that need used up? Here are some more of my favorite banana recipes.
Chocolate Chip Banana Coffee Cake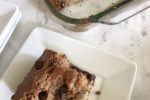 Chocolate Chip Banana Coffee Cake is a delicious breakfast, snack, or dessert!
3 cups flour (Or use Bob's Red Mill 1 to 1 gf flour blend)
1 1/2 teaspoons baking powder
1 1/2 teaspoons baking soda
1 teaspoon salt
3 eggs
1 1/2 cups sugar
4 ripe bananas (mashed)
1 teaspoon vanilla
3/4 cups oil
1 cup chocolate chips
Topping
1 cup brown sugar
5 tablepspoons butter, melted
3/4 cup chocolate chips
Preheat oven to 350 degrees.

Grease a 9×13 pan. Set aside.

In a bowl combine flour, baking powder, baking soda, and salt. Set aside.
In another bowl cream together eggs, sugar, and oil. Add in bananas, and vanilla. Mix well.
Stir in flour mixture just until combined.

Spread batter into greased 9×13 pan.

For the topping, in a small bowl combine brown sugar and melted butter. Stir in chocolate chips. Sprinkle over cake batter.

Bake cake for 30-35 minutes or until toothpick inserted into center is clean.

Let cool a few minutes and serve warm. Or let cool and serve.
The post Chocolate Chip Banana Coffee Cake appeared first on Lynn's Kitchen Adventures.