---
A big bowl of Slow Cooker Chicken Taco Soup is the perfect lunch or dinner!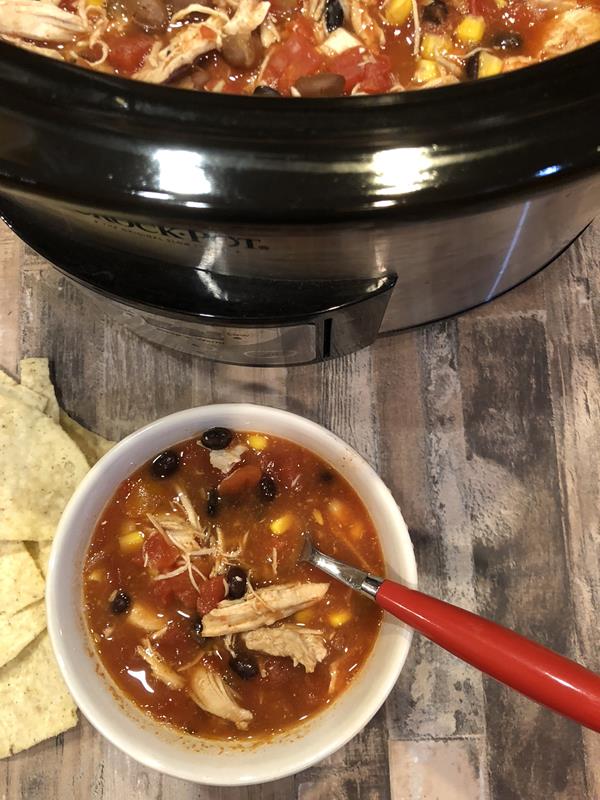 Does your family love soup as much as my family does? We love soup this time of year.
When it comes to soup I want quick and easy recipes. Actually I need quick and easy recipes. I love to cook, but like you I don't always have a lot of time to spend hours in the kitchen.
This time of year I love crock pot recipes where I can quickly make a crock pot meal by putting a few basic ingredients in the crock pot, set it to cook, and have dinner waiting for me at the end of the day.
We all need more recipes like that don't we? Easy recipes with basic ingredients are always great to have.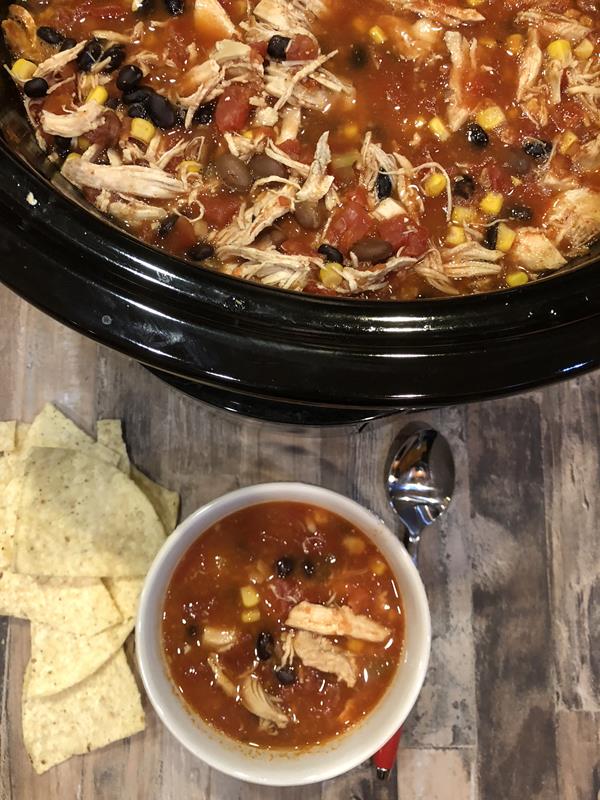 A lot of taco soups call for ground beef, but I like to change it up and occasionally use chicken for a chicken taco soup. Chicken taco soup is similar to chicken tortilla soup, but without the tortillas.
Slow Cooker Chicken taco soup is a great way to use up some cooked chicken you might have leftover or leftover rotisserie chicken.
Cooked shredded chicken is something that I almost always have in the freezer for easy meals and this soup is a great way to use that as well.
I love that this soup contains ingredients that you all most always have on hand. It calls for canned beans, canned tomatoes, corn, taco seasoning, and a few other basic things.
This is pretty much a dump a bunch of cans in the slow cooker, add some chicken, and dinner will be waiting for you at the end of the day. Perfect dinner for a busy day.
Meals like this are also great when everyone is not eating dinner at the same time. Between sport practice, games, lessons, meeting, and church events, all sitting down to dinner at the same time can be a challenge.
Dinners like this allow you to avoid the drive thru and serve you family a healthy meal that works for everyone's schedule. People can just serve themselves when they need to eat or when they get home.
This recipe would also be great for serving a crowd. You could make this chicken taco soup and a pot or two of a different soup and you would have an easy meal for a large group.
Need a new Crock Pot? My Favorite Crock Pots are:
Like easy soup recipes? You might enjoy these:
Total Time
4 hours
5 minutes
Ingredients
1 (15.5 ounce) can chili beans
1 (15 ounce) can black beans (rinsed and drained)
1 (15 ounce) can corn (drained)
1 (8 ounce) can tomato sauce
1 (14.5 ounce can) chicken broth
2 (10 ounce cans) diced tomatoes with green chilies
1 pkg taco seasoning
3-4 cups cooked shredded chicken
Instructions
Place all ingredients in a crock pot and stir to combine.
Cook on low for 3-4 hours.
Serve with cheese, sour cream, tortilla chips, or desired toppings.
Notes
If you are gluten free be sure to use gluten free taco seasoning, chili beans, and chicken broth. Most are gluten free, but not all are gluten free.
The post Slow Cooker Chicken Taco Soup appeared first on Lynn's Kitchen Adventures.
As usual I am keeping the menu plan simple this week. I hope that you have a great week! Here is the plan.
   Breakfast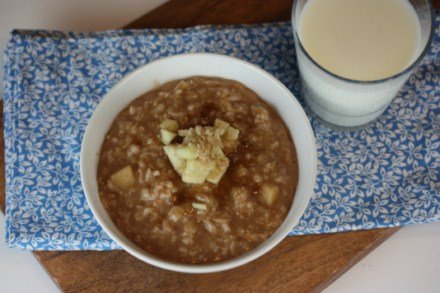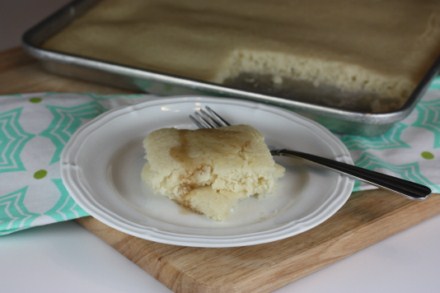 Dinner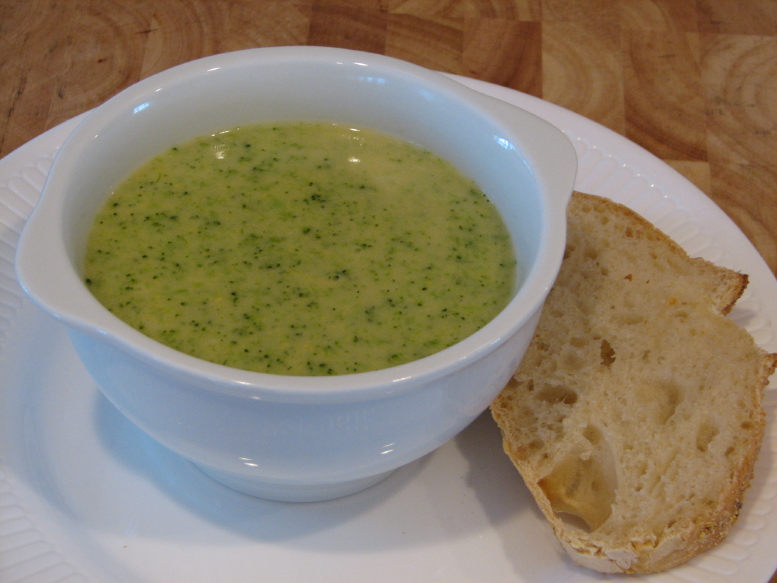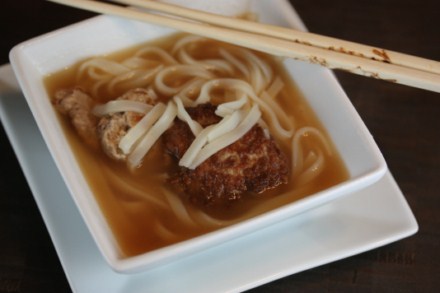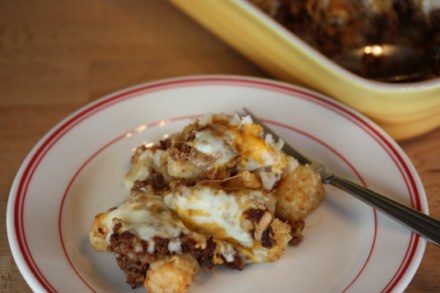 Tater Tot Nachos- Using frozen taco meat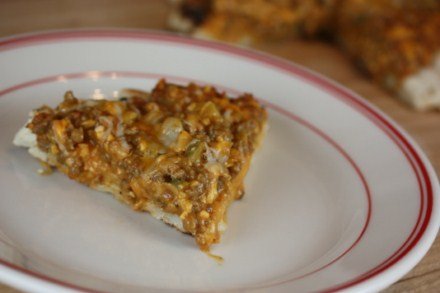 Dessert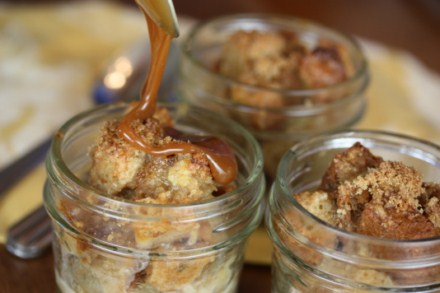 The post Menu Plan appeared first on Lynn's Kitchen Adventures.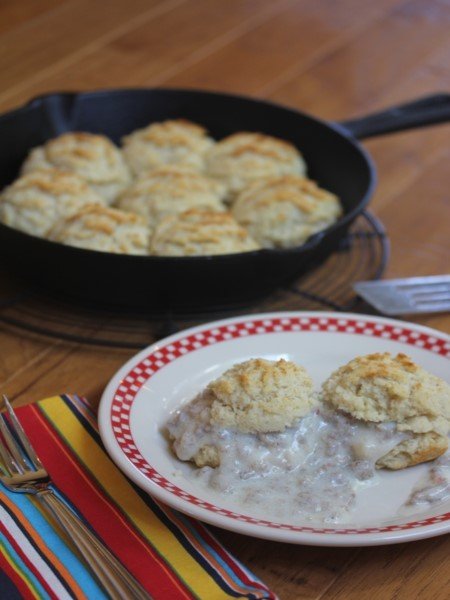 I made notes next to the items that need to be gluten free, but as always read labels to be sure that the ingredients are safe for your family.
Breakfast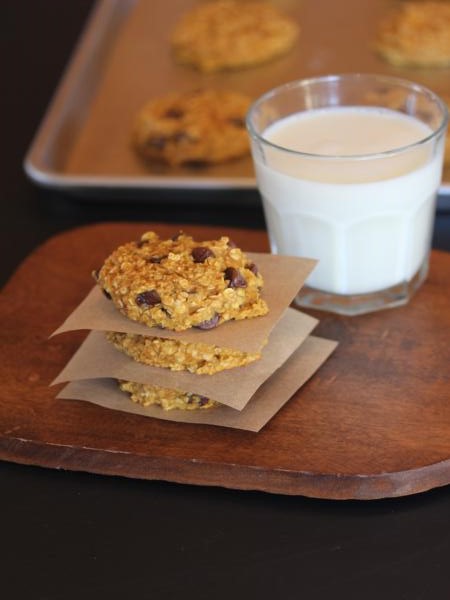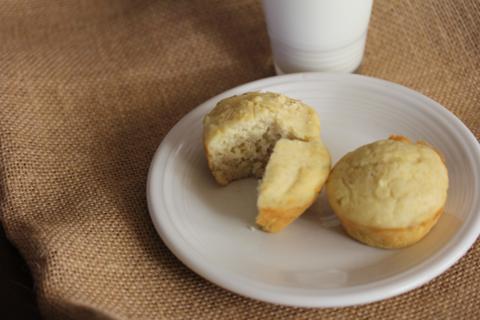 Gluten Free Banana Pancake Muffins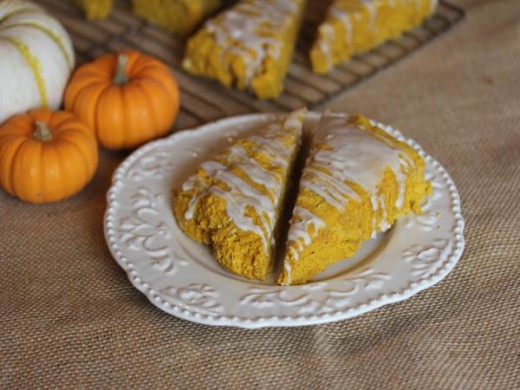 Gluten Free Pumpkin Scones and yogurt
Dinner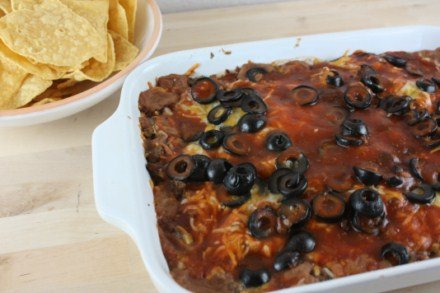 Beef and Bean Bake-use gluten free taco sauce
Barbeque Sloppy Joes and Oven Potatoes– use gluten free buns and gluten free bbq sauce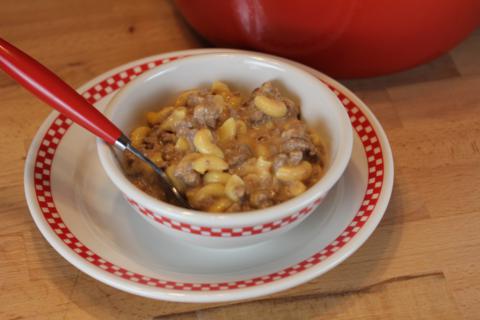 Gluten Free Cheeseburger Helper-Use gluten free pasta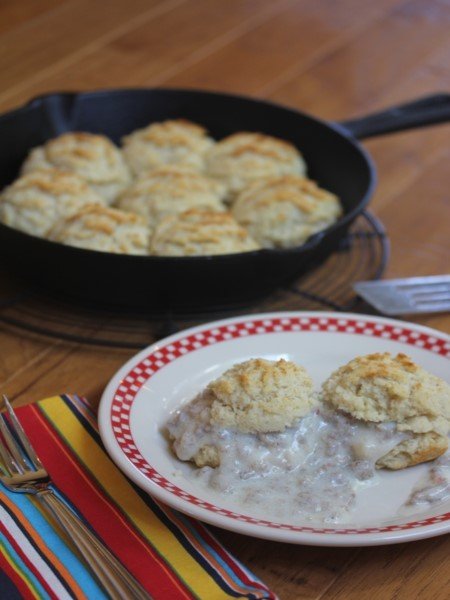 Gluten Free Biscuits and Gravy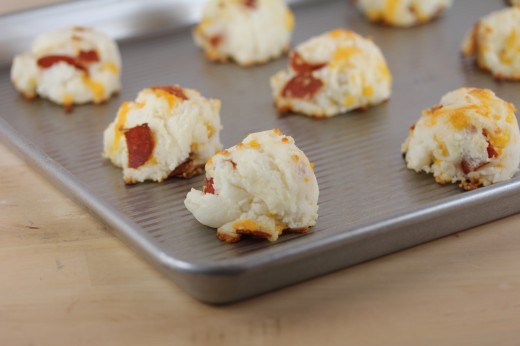 Gluten Free Pepperoni Biscuit Bites
Dessert
Gluten Free Impossible Buttermilk Pie
The post Gluten Free Menu Plan appeared first on Lynn's Kitchen Adventures.
Gluten Free Dairy Free Chocolate Coconut Cake is so good that you will not know that it is gluten free and dairy free.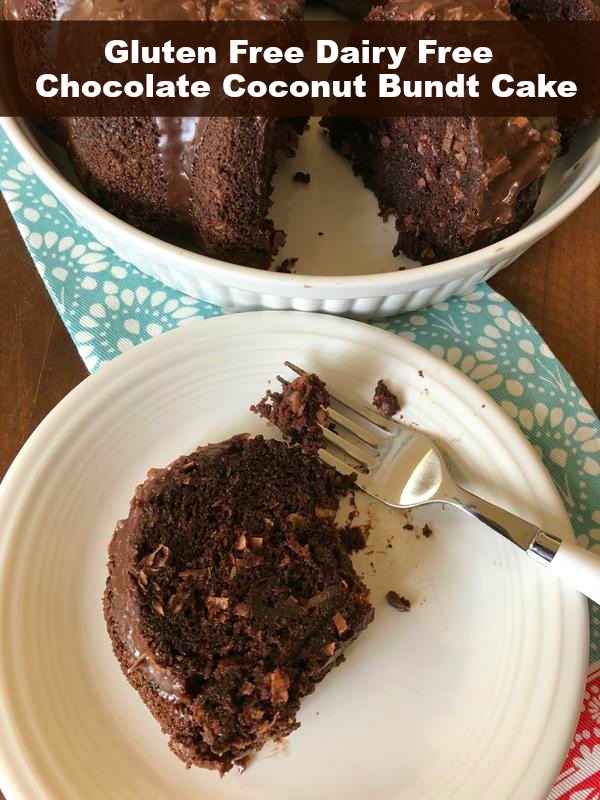 It is the holidays. Or at least it will be in a few more weeks. The holidays mean all kinds of holiday meals, family gatherings, and events. All of which usually involve food.
Because food makes up so much of the holidays and I have quite a few gluten free readers, I am going to be sharing several gluten free recipes over the next few weeks.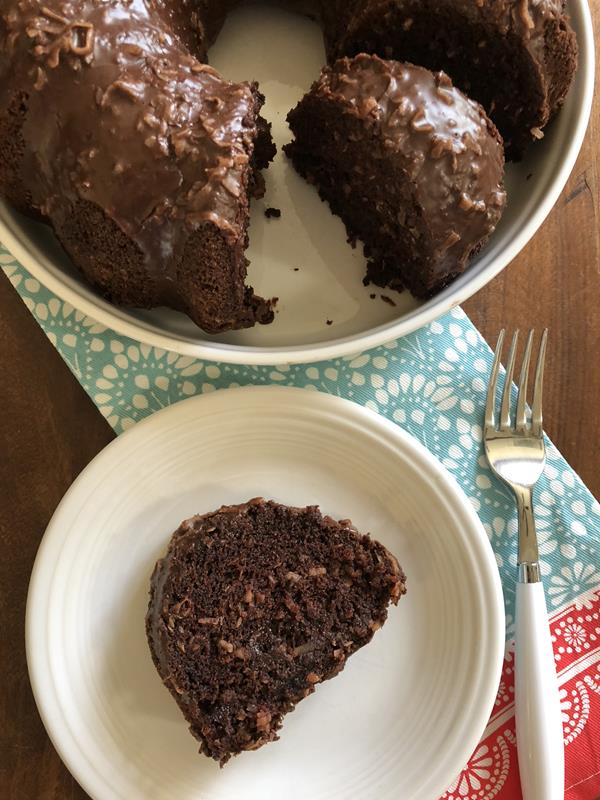 The holidays can be challenging if you are gluten free or are cooking for someone that is gluten free. I want to help make it easier for you. Gluten free eating and cooking can be easy and delicious!
Because I want to help you make the holidays easy and delicious, I will be sharing gluten free holiday recipes that are easy to make and that taste so good no one will know they are gluten free.
If you are not gluten free don't worry. This is not turning into a gluten free only site. I am just going to be sharing a few more than normal gluten free recipes over the next few weeks.
And many recipes likes today's can actually be made with regular flour. Just add up the amounts of the gluten free flours and gums and substitute regular flour.
This Gluten Free Dairy Free Chocolate Coconut Cake is based on one of my all time favorite gluten free cakes. It has a secret ingredient. Or at least somewhat unusual ingredient.
That ingredient is mayonnaise. I know. I know. But please stay with me on this one. Chocolate Mayonnaise cake is a famous cake that was popular thirty or forty years ago.
Many of us had mothers or grandmothers that made it. It was on the back of the mayonnaise jar for years.
The mayonnaise is the fat and it makes it moist and delicious. It also makes it the best gluten free chocolate cake that I have made.
That basic batter worked great in this recipe. I added chocolate chips, coconut, and a chocolate coconut glaze. If you love chocolate and coconut you need to make this.
Did I mention that it is also easy to make? It is so easy to make and it is perfect for the holidays!
Need more gluten free cake recipes? Try one of these:
My Favorite Cake Pan for Making This:
My favorite bundt pan that nothing sticks to is the USA Bundt Pan. Seriously this pan is so nice. The cakes cook evenly and come out perfect every time. Yes, even gluten free cakes come out perfectly.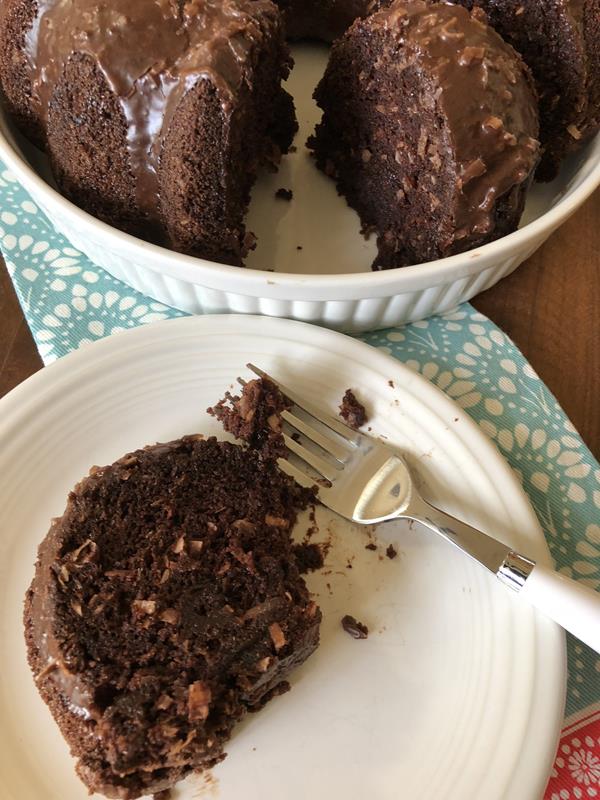 Ingredients
Cake
1 cup white rice flour
½ cup sweet rice flour
½ cup cornstarch
1 teaspoon xanthan gum
⅔ cup unsweetened baking cocoa
1¼ teaspoons baking soda
¼ teaspoon baking powder
3 eggs
1⅔ cups sugar
1 teaspoon vanilla extract
1 cup mayonnaise
1⅓ cups water
1 cup gluten and dairy free chocolate chips
1 cup shredded coconut
Glaze
3 tablespoons baking cocoa
1 1/2 cups powdered sugar
2 - 3 tablespoons coconut milk
1/4 cup shredded coconut
Instructions
Preheat oven to 350 degrees.
Grease a bundt pan well.
In a medium bowl combine rice flours, cornstarch, xanthan gum, cocoa, baking soda, and baking powder. Set aside.
In a bowl using a mixer, beat eggs, sugar, and vanilla until well combined. About 3 minutes.
Beat in mayonnaise.
Add ⅓ of the flour mixture. Mix just until combined. Add half of the water and mix just until combined. Add remaining and flour alternating between flour and water. End with flour mixture.
Stir in chocolate chips and coconut.
Spread batter into bundt pan.
Bake for 50-55 minutes or until toothpick inserted into the center comes out clean.
Let cool in pan for about 5 minutes. Remove from pan to wire rack to cool.
For glaze:
In a bowl combine cocoa and powdered sugar.
Stir in 2 tablespoons coconut milk and stir or whisk until smooth.
Stir in coconut.
Add more coconut milk if needed for desired texture.
Drizzle over cooled cake.
The post Gluten Free Dairy Free Chocolate Coconut Bundt Cake appeared first on Lynn's Kitchen Adventures.
Baked Taco Spaghetti is a great way to change up pasta night. It is also a great way to stretch some of the leftovers you might have in the fridge from taco night.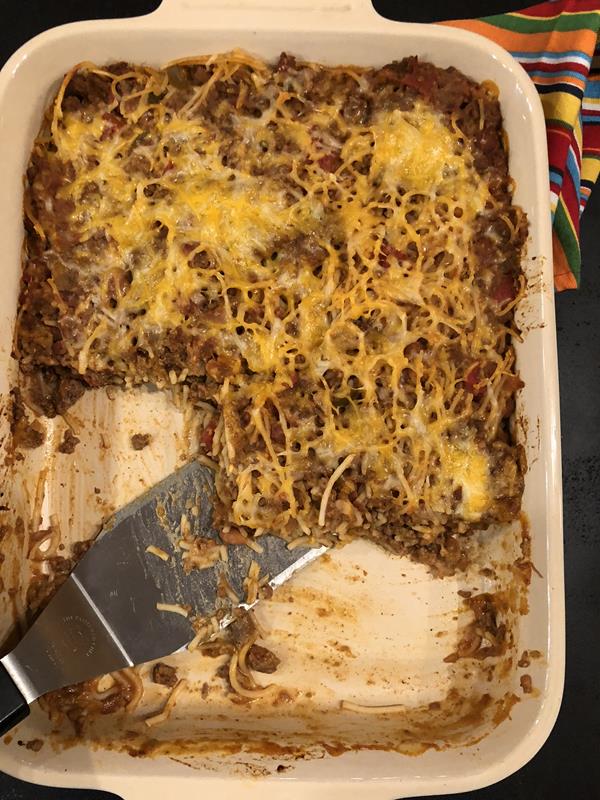 Do you struggle as much as I do with using up leftovers?
A lot of people say they don't like leftovers and I get that. I can't say that I love leftovers. But I think they are a part of kitchen life that we can't really avoid.
There will always be those little odds and ends of meals in the fridge. Or those few vegetables leftover or that we bought and never used.
Get Creative with Leftovers
I have learned over the years that the best way to use up leftovers is to get creative with them. Instead of serving them the same way for several days, I look for ways to change them up.
My sisters and I joke about my mom being a master cook when it came to leftovers. We tease that she could make a roast last all week. Which is kind of a stretch, but kind of not.
Growing up we would have roast one day for dinner, usually on the weekend. Then my mom would use the leftovers for several days.
She would make soup with the leftovers or turn them into a rice or pasta dish that took a little bit of meat and turned it into a full meal.
If there were bones she would cook them and turn them into a broth for using later. Or she would take the last few bits of meat and turn it into a gravy that she served over potatoes or occasionally even bread.
She usually made the most of any leftovers we had. Rarely did anything end up in the trash. She used the food up and nothing went to waste.
Did the meals always turn out delicious. No. But they were filling and decent and it made feeding a family of six a lot easier on the budget.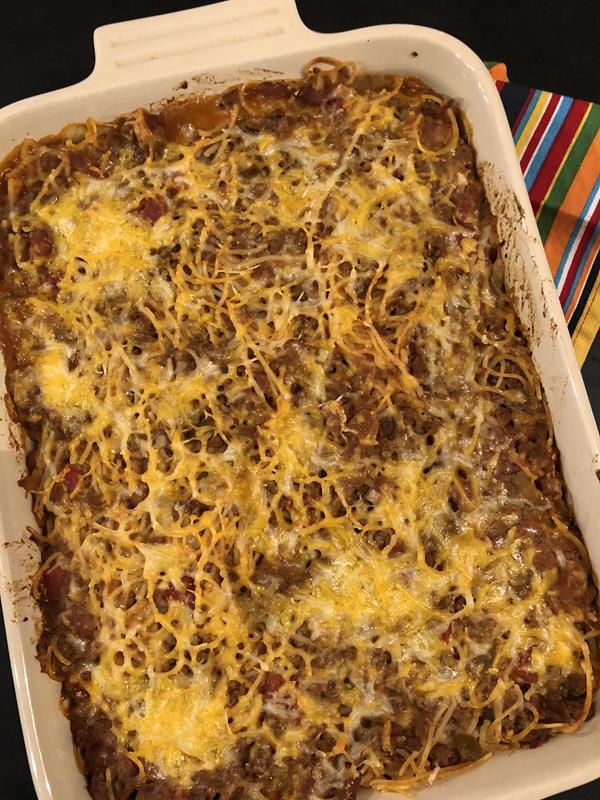 In our current generation and time I think we take food for granted. We constantly go to the store for exactly what we need to cook an exact recipe. We then end up with food that is leftover or for whatever reason doesn't get used and it goes to waste.
I am as guilty of this as anyone. Too much food has gone to waste lately at my house. I am trying to work on that though. I need to get back to being creative with our leftover food.
This baked taco spaghetti is an example of that. We eat a lot of Mexican food, especially tacos. They are easy to make and everyone loves them. They are also easy to make gluten free.
We recently had a large group of church friends over and did a Mexican themed meal. We did a taco/taco bowl/taco salad type of thing.
Basically we set out all kinds of taco type food and everyone just piled it on their plate however they liked.
I was in charge of the meat and everyone else brought beans, rice, tortilla, chips, toppings, etc. It worked great. It is a great way to serve a crowd and pretty much everyone can find something they like or that works with their diet.
I ended up with quite a bit of meat left. Which I knew I might. I usually cook too much food, which I guess is better than too little. I had some seasoned ground meat and some Mexican pork left.
I also ended up with quite a few random opened jars of salsa that were left, some chips, and a few other things.
The first night we had the leftovers as tacos. My kids and husband also had the leftovers for lunches for two days.
By the third day I needed to change up what I was serving. My family loves tacos, but not three or four days in a row.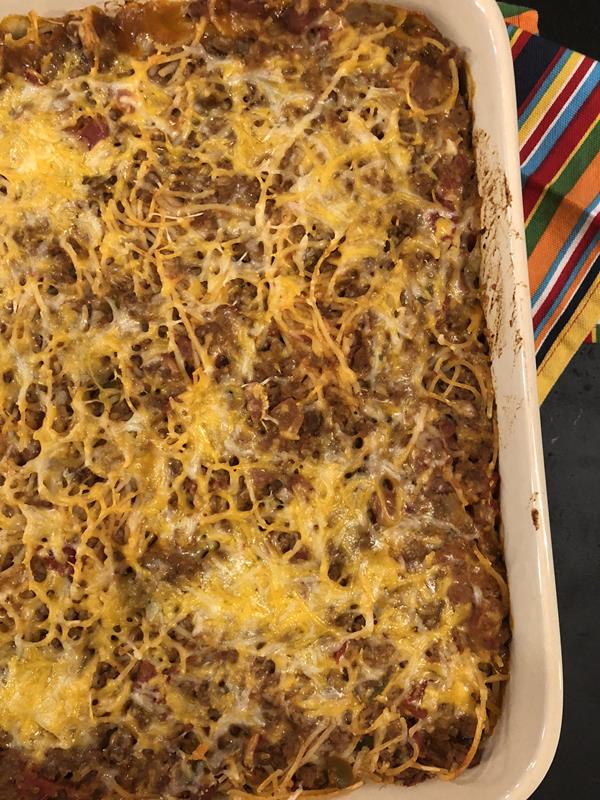 I thought about making a layered Mexican casserole with tortillas or chips, but I wanted something different. I decided on pasta.
I cooked up some spaghetti, added the leftover seasoned ground beef, stirred in two different kinds of salsa, and added a few other things. I put it in the oven and it turned out great!
It was the perfect way to use up the leftovers without serving the same thing again. It was like a totally different meal and my family loved it.
This Baked Taco Spaghetti would also make a great freezer meal.
Use Up Leftovers
So I encourage you to use up those leftovers. Turn them into something new. Add pasta, cheese, or something else to them. Turn them into a casserole or soup. Use them up in creative and fun ways.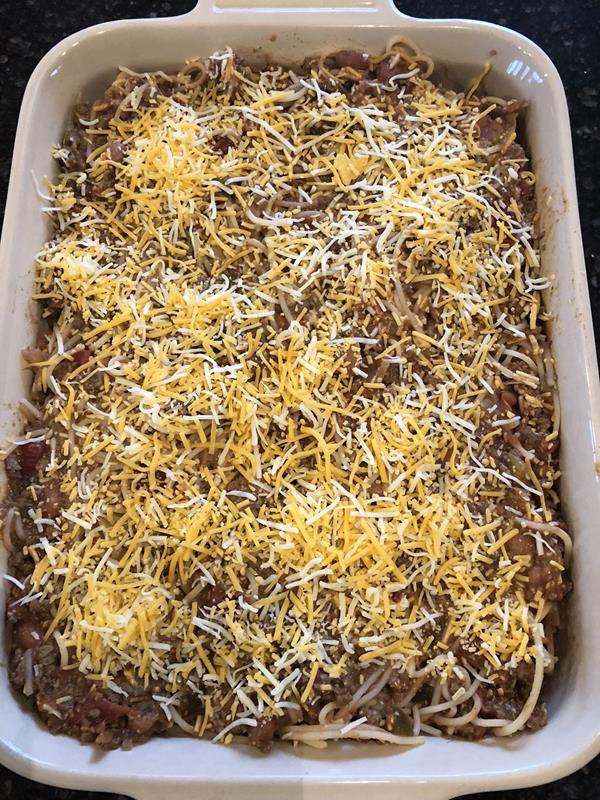 Like casseroles like this? You might enjoy these recipes:
Ingredients
12 ounces uncooked spaghetti ( I use gluten free spaghetti)
1 pound ground beef
1- 15 ounce can pinto beans, rinsed and drained
1- 10 ounce can diced tomatoes with green chilies
1 cup salsa
2 cups shredded cheddar, colby jack, or Mexican cheese
Instructions
Preheat oven to 350 degrees.
Cook spaghetti according to package.
While pasta is cooking cook ground beef in separate pan until browned and no longer pink. Drain off any fat.
Add taco seasoning according to directions.
Add meat to cooked and drained pasta.
Stir in beans, tomatoes, and salsa.
Stir in 1 cup of cheese.
Spread pasta mixture into a 9x13 pan or similar sized casserole type dish.
Sprinkle with remaining cheese and bake for 20-25 minutes or until heated through and cheese is melted.
Notes
In place of ground beef and taco seasoning you can use leftover seasoned taco meat.
This is a freezer friendly meal so make two pans and freeze one for serving on a busy day.
The post Baked Taco Spaghetti appeared first on Lynn's Kitchen Adventures.