---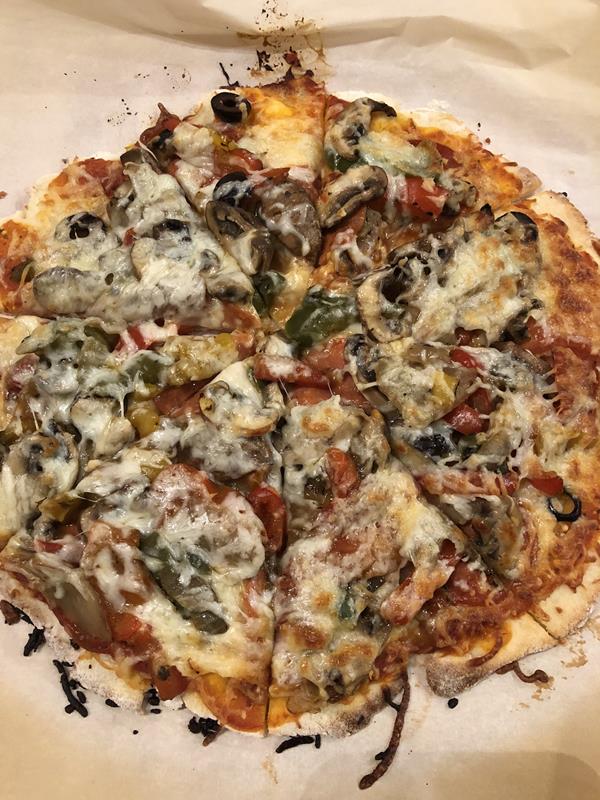 It has been since Thanksgiving since I have shared an Everyday Adventures post. That is way too long.
I love sharing these posts because it gives you a fun look at my life outside of just the normal recipes that I share here. I want to get back to sharing them a few times a month.
I feel like it took a few weeks after the holidays for life to get back to normal. Anyone else feel this way?
My two older kids started back to college this week, so I feel like this is the first week we are really back to a more normal routine and schedule.
My son has been doing school for a couple of weeks now, but with his sisters home all day, it has made a normal homeschool schedule a little challenging. This week though I loved getting back to a regular schedule for us all.
Do you do family pizza and movie nights?
We love pizza and movie night at our house, but as my kids get older and their schedules have gotten busy, movie nights don't happen as often as they used to. Last Friday we enjoyed homemade pizza and a movie and it was so nice.
I made my homemade supreme pizza on my favorite gluten free pizza crust. The older my kids get the more I am learning to cherish the simple things like family pizza and movie night.
Did you get an Instant Pot for Christmas? Or are you looking for more Instant Pot recipe ideas?
If so, be sure to check out my huge list of Instant Pot recipes and my huge list of gluten free Instant Pot recipes. There is something for everyone on those lists of recipes and tips.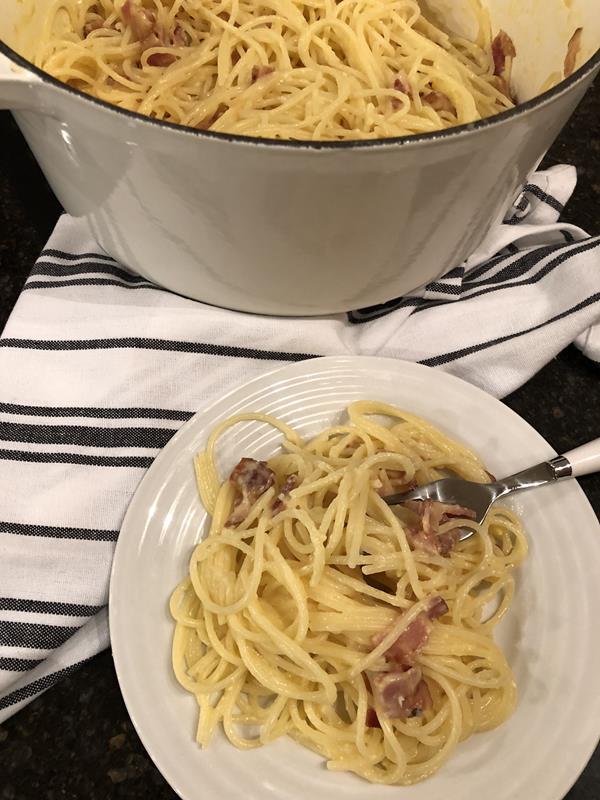 Everyday Cooking and Life
One of my goals for this year is to share more real life on social media. Social media is full of pictures that are perfectly staged photos of food, clothes, homes, and more. But the reality is life isn't like that. Social media is a small picture of that person's world. It is the picture they want you to see.
I have been trying to share what I am actually cooking each day on Instagram. Sometimes it is in stories and sometimes it is just in my Instagram feed. It is a look at my real life, my day didn't go as planned, but we still have to eat, type of posts. If you think I have it all together, I don't. None of us do.
If you are on Instagram I would love to you to join me. If you try one of my recipes please feel free to share a picture and tag me. I love hearing from readers! If you are not on Instagram, I have been sharing some everyday stuff on my Facebook page as well.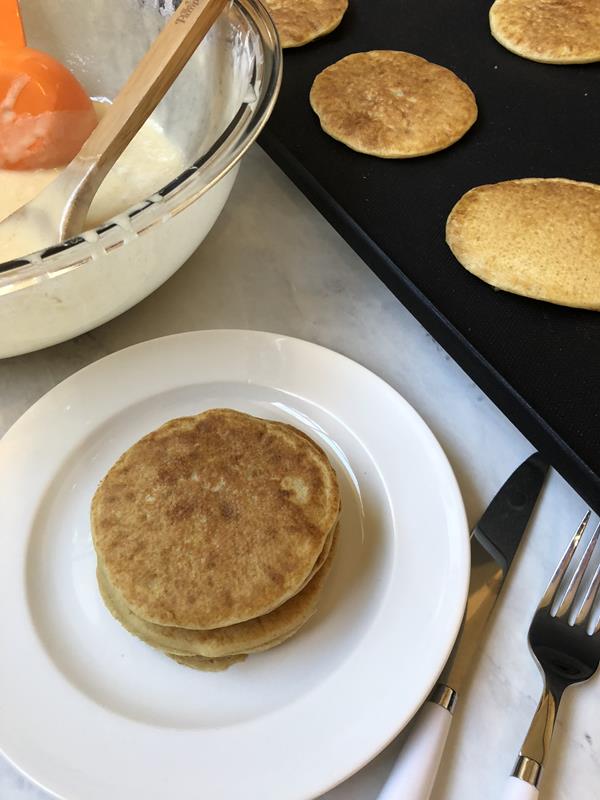 Gluten Free Cooking
I always get a lot of new gluten free readers this time of year. If you are a new reader thank you for joining us! I love sharing quick and easy recipes that work for everyone, but I also love helping people make gluten free easy and delicious.
If you are gluten free be sure to sign up for the gluten free newsletter that I send out a few times a month. It is a way that I share gluten free information, recipes, and tips that I don't have time to share here on my site.
Reading and Books
I know that it is only January, but I am pretty sure that We Were the Lucky Ones will be one of my favorite books of the year. It was so good. It took my about fifty pages to really get into it, but once I did I could not put this book down. Have you read it?
If you love WWI stories it is a great read. It is a novel, but it is based on the author's family. It is an amazing story.
If you love books and reading be sure to check out the Nonfiction Books for Every State post that I did over on our book site. I am over halfway through my challenge of reading a book about every state and I am sharing the list of what I have read so far.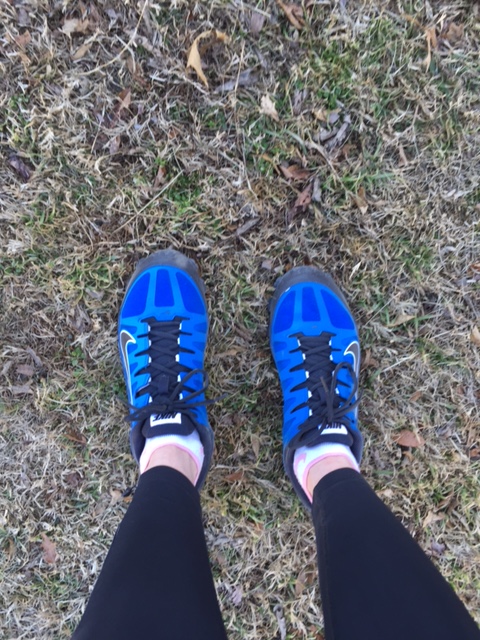 Exercise and Running
I have been trying to get back to running lately. The last two years have not been great running years for me. I ran, but nothing like I did in 2015 and 2016. My goal for 2019 is to get back to running more consistently.
This time of year can be challenging though because of the weather. I love running outside, but when we have a forecast like we do for this weekend, which is for a cold rain snow mix, running outside is the last thing I want to do. A few days this week I had to force myself to get out there and run. I didn't want to do it, but I did. When I was done I was glad that I did it.
That is the thing with exercise. Often times you don't want to do it, but once it is done you are so glad you did. It is the getting up and actually doing it that is hard. Anyone else feel that way? Hopefully I can fit in at least one run this weekend.
I hope you have a great weekend!
If we get snow like the forecast says, I will be spending part of my weekend by the fire with a book and a cup of hot chocolate!
The post Everyday Adventures appeared first on Lynn's Kitchen Adventures.
Need a gluten free or slightly healthier muffin recipe? Flourless Banana Muffins are so good that you won't miss the gluten or the flour.
These Flourless Banana Muffins are my new favorite muffins. I love these.
Since having diverticulitis last spring I have had trouble eating grains. I can eat some, but I have to watch the amount of them that I eat.
I love baking and I love desserts, so at times eating low grain has been a challenge. Not so much of a challenge as much as a I miss desserts, muffins, and other baked good.
Like I said I am not eating 100% grain free, I am just watching the amount I eat. I usually eat grains at one meal a day and that is all. I try to stay away from them the rest of the time.
I love desserts and baked goods though, so I have tried to come up with some things to keep on hand when I want a muffin or cookie but don't want the extra grains.
A lot of grain free or low grain people use almond flour, but because of my daughter's nut allergy I can not do that.
Over the last few years I have tried using coconut flour many times, but have found that my family doesn't really like it. The texture and taste are just too off from what we are used to eating. I have thrown away more coconut flour experiments than I care to admit…
I had pretty much given up on coconut flour until last spring when I had to start watching the amount of grains that I was eating. I really wanted to find some no grain or low grain baked goods, so I decided to try cooking with coconut flour again.
After doing some research I realized that a lot of people use coconut flour mixed with another grain free flour like tapioca flour or almond flour. Since I can't use almond flour, I decided tapioca flour would be a good option for me to experiment with.
It made sense that mixing coconut flour with another flour would work better than just the coconut flour.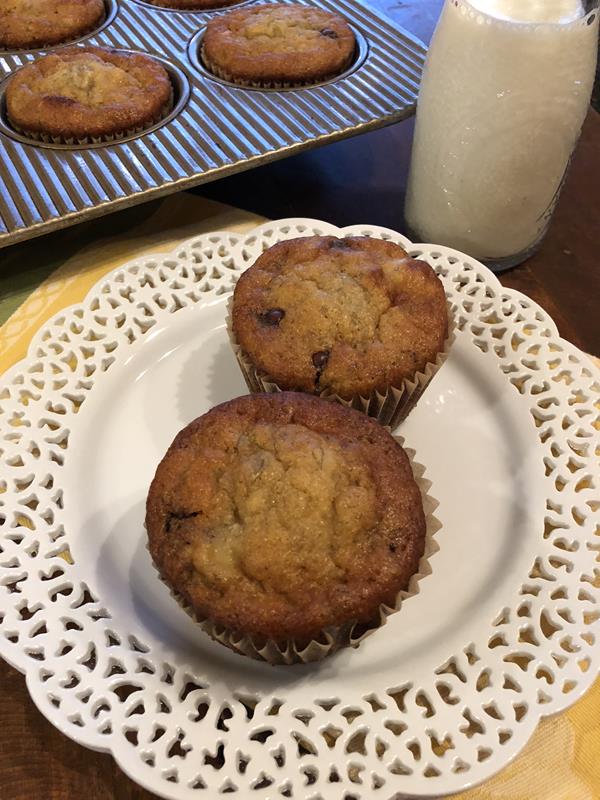 What I Did To Make Flourless Banana Muffins
After looking at all kinds of recipes and tips for using coconut flour, I combined a few ideas and recipes and came up with a version of a flourless banana muffing that my family enjoys.
Most of the coconut flour muffins are very similar. They have coconut flour, eggs, oil, and some sort of sugar. Some have a mix of coconut flour and another grain free flour, but they are all very similar.
Because of how the coconut flour works with other ingredients they all contain quite a few eggs. If you can't have eggs, this is probably not the recipe for you.
The texture is slightly different than a regular muffin because they are flourless. Coconut flour and tapioca flour give you a different texture than regular flour or gluten free flours do. They also contain more eggs than a regular muffin would, so that changes the texture as well.
However, they are still delicious.
My goal with these was to make a grain free muffin that I love. However, I think they would also work for a paleo or similar diet with a few changes.
And yes I know I called these flourless banana muffins and they have coconut flour and tapioca flour in them, but those aren't considered regular flours, so I still count them as flourless muffins.
Tips for making the best Flourless Banana Muffins
Use a good brand of coconut flour and tapioca flour. There are a lot of brands out there. Some are good and some are not. I have found that the end result can really vary depending on the brands you use. My favorite brand of both tapioca and coconut flour is Bob's Red Mill.
If you use dairy free chocolate chips or leave the chocolate chips out these are a dairy free grain free muffin.
Stir the batter by hand. A lot of other flourless muffin recipes have you use a mixer or even a blender. I found that I get the best results texture wise if I mix these by hand.
You can leave out the chocolate chips for a plain flourless banana muffin. If you are paleo, dairy free, or low sugar, use your favorite chocolate chip.
You can grease the muffin pan and I put that as an option in the directions, but I have found that I like them better when baked in a pan lined with muffin liners.
I use regular old vegetable or canola oil. I know not everyone agrees with my choice. Coconut oil, butter, or another oil might work, but I have not tried it that way.
For a double chocolate flourless banana muffin you could also add in a few tablespoons of baking cocoa.
Prep Time5 minutes

Cook Time18 minutes

Total Time23 minutes
Ingredients
3 ripe bananas
4 eggs
1 teaspoon vanilla extract
1/4 cup honey
1/2 cup oil
1/2 cup tapioca flour
1/2 cup coconut flour
1 teaspoon baking soda
1/2 teaspoon salt
1/2 cup chocolate chips
Instructions
Preheat oven to 350 degrees.
Grease a 12 cup muffin pan or use muffin liners. Set aside.
In a large mixing bowl mash bananas.
Stir in eggs, vanilla, honey, and oil. Stir to combine.
Stir in tapioca flour, coconut flour, baking soda, and salt. Stir until well combined.
Stir in chocolate chips.
Scoop batter into muffin cups filling each muffin cup 3/4 full.
Bake for 18-19 minutes or until muffins are set and toothpick inserted into the center comes out clean.
Let cool in pan for about 5 minutes then remove to rack to cool.
Refrigerate leftovers.
Notes
I have found that tapioca and coconut flour vary a lot by brand. My favorite brand and the brand I get the best results with is Bob's Red Mill.
For a chocolate version of these muffins stir about 3 tablespoons baking cocoa into the batter.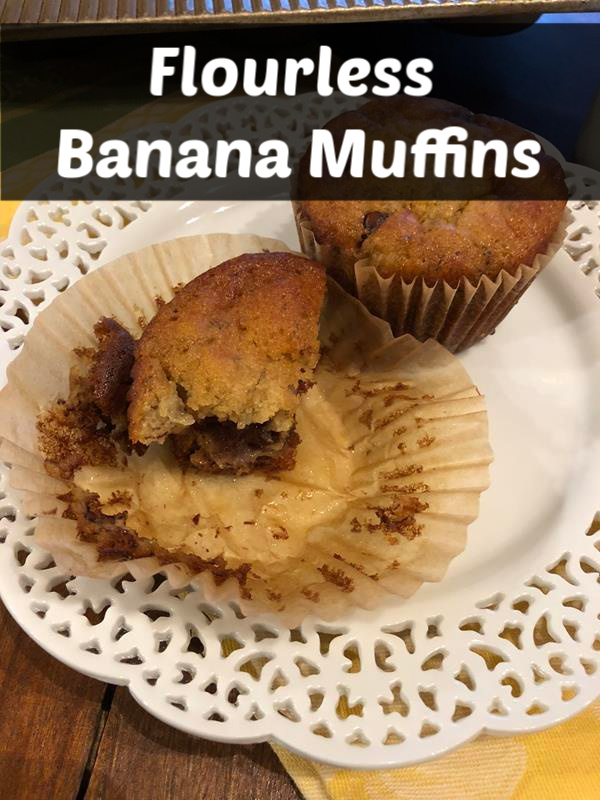 The post Flourless Banana Muffins appeared first on Lynn's Kitchen Adventures.
Egg and Potato Breakfast Muffins are an easy make ahead breakfast.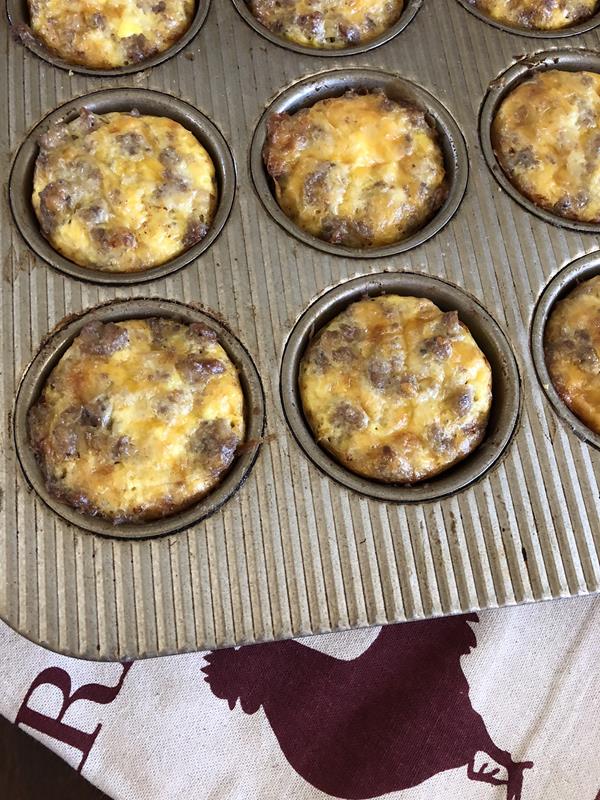 Every other month I make lunch for my husband's office. A few months ago I decided to do a breakfast/brunch themed lunch. Egg and Potato Muffins cups were one of the recipes I made and everyone loved them.
Since then I have made these several more times because my family loves them so much.
These can be made ahead and reheated throughout the week. They also freeze great, so make a big batch and freeze the extra.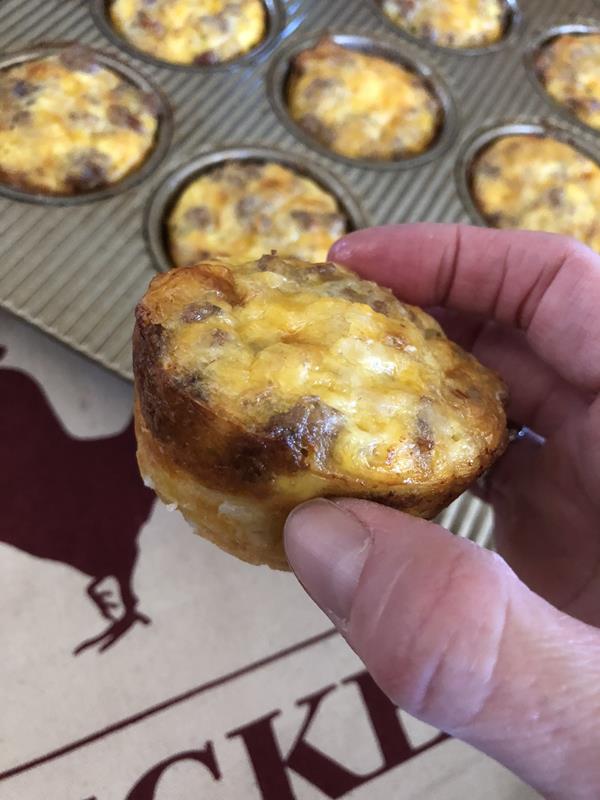 There are many version of egg cups or breakfast muffins like this out there. I have tried quite a few. The version I am sharing today is the version I came up with and is the one that my family likes best.
It is also the version that I think removes from the pan the easiest. I almost ruined a muffin pan with a similar recipe several years ago.
The egg mixture stuck to the pan so bad and my muffin pan never looked quite the same.
For these egg and potato breakfast muffins I make a crust with the potatoes. Basically a potato crust that gets baked for a few minutes. Then I add the egg mixture. This makes all the difference for me in how they come out of the pan.
Making them this way helps give them a better formed egg cup with a crust that you can easily just pick up and eat.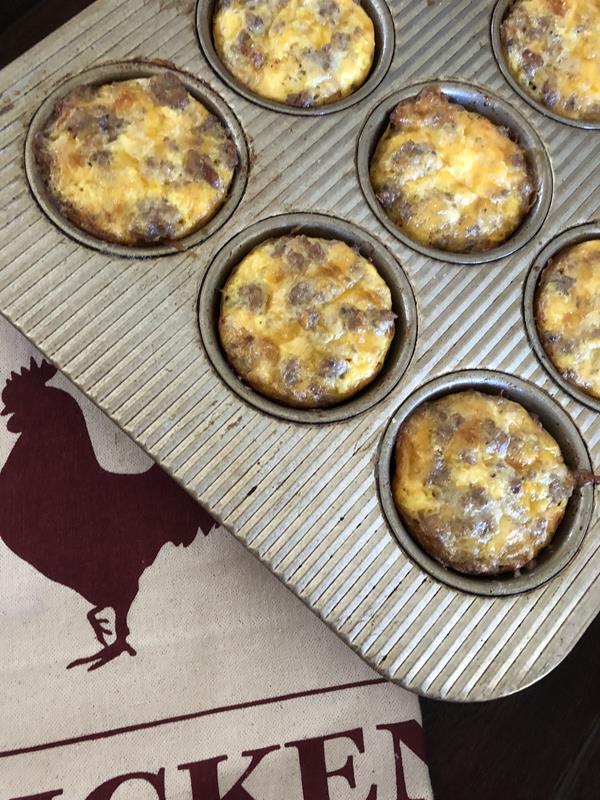 I usually make these with ground breakfast sausage, but you could also use bacon or ham. Use whatever you have on hand or get on sale for the meat.
You can also vary the cheese. I like to use a colby jack blend or a Mexican blend, but plain cheddar works also.
My favorite muffin pan:
USA Muffin Pan– This muffin pan is my favorite. Nothing sticks to it and cleaning it is so easy.
Need more easy breakfast recipes?
Ingredients
1 pound ground breakfast sausage
3 tablespoons butter, melted
4 cups shredded hash browns, (I use the frozen ones that come in a bag and defrost them.)
1/4 teaspoon salt
2 cups shredded colby jack or cheddar cheese
6 eggs
Instructions
Preheat oven to 400 degrees.
Grease a 12 cup muffin tin and set aside.
In a skillet or pan brown sausage until down. Drain off fat and set aside.
In a bowl combine hash browns, butter and salt.
Divide mixture evenly between muffin cups.
Press onto sides and bottom of muffin cups.
Bake for 10 minutes.
While potatoes are baking crack eggs into a bowl and whisk until combined.
Add cheese and stir to combine.
When potatoes are done remove from oven and scoop cooked sausage into muffin cups dividing evenly.
Scoop or pour egg mixture over meat, dividing evenly between muffin cups.
Bake for 12-15 minutes or until eggs are set and done.
Let cool a few minutes, remove from muffin cups, and serve.
Store leftovers in fridge and reheat for serving. Or cool completely and freeze for easy breakfasts later on.
Notes
You can change up this recipe using ham or bacon in place of sausage. You can also use a different shredded cheese in place of the cheddar cheese.
The post Egg and Potato Breakfast Muffins appeared first on Lynn's Kitchen Adventures.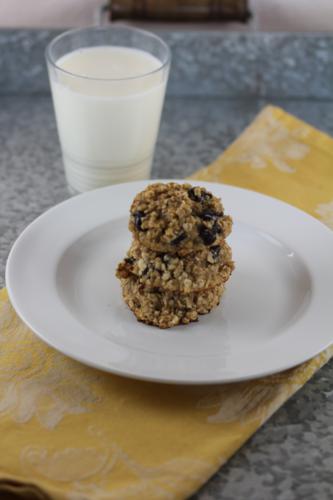 It is restock the freezer with some breakfast foods week. Stocking your freezer with breakfast foods once or twice a month is one of the best ways to save time and money in the kitchen.
If you stock your freezer with a variety of breakfast foods you can have a quick and easy breakfast anytime you need it. Having a breakfast plan will save you from always grabbing that box of cereal or from heading to the drive-thru on your way to work or school.
One of the things that I like to keep in the freezer is breakfast fried rice, so I decided to make it breakfast for dinner one night on the menu plan. That way you can make extra for keeping in the freezer.
Here is the plan.
Breakfast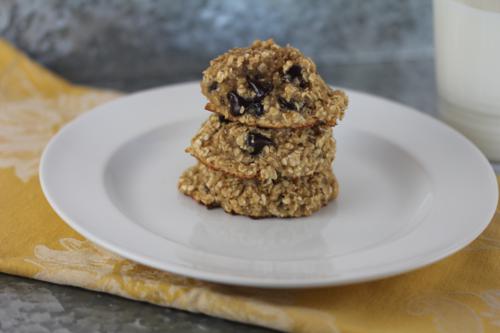 Banana Oatmeal Breakfast Cookies-These freeze well so double or triple the recipe and stock your freezer.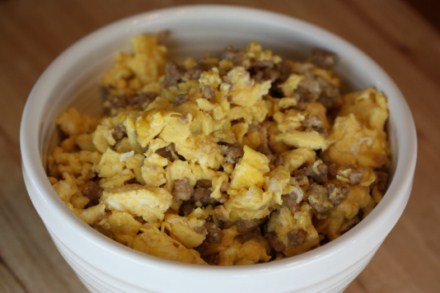 Eggs and Sausage-This freezes really well and can be reheat for breakfast as it or used as a breakfast burrito filling.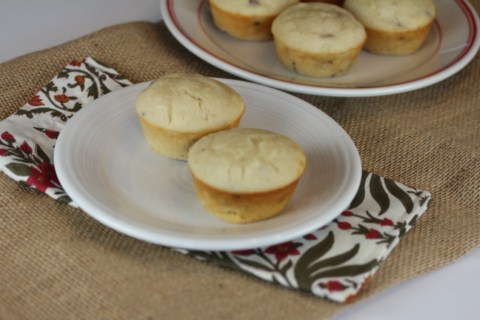 Pancake Sausage Muffins-Pancake muffins freeze great so make extra to freeze.
Dinner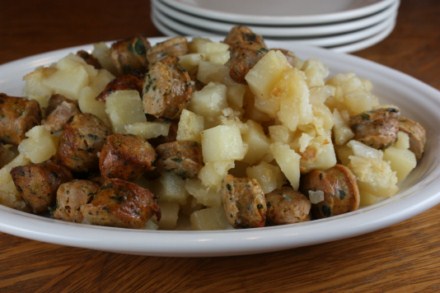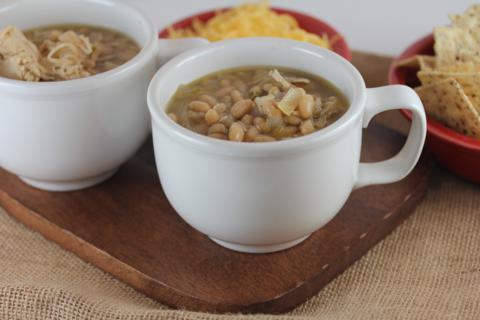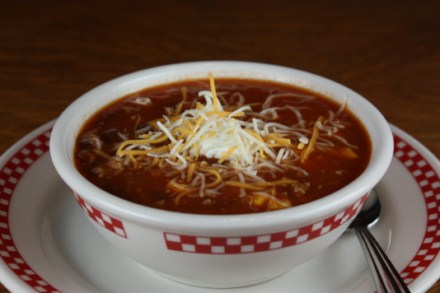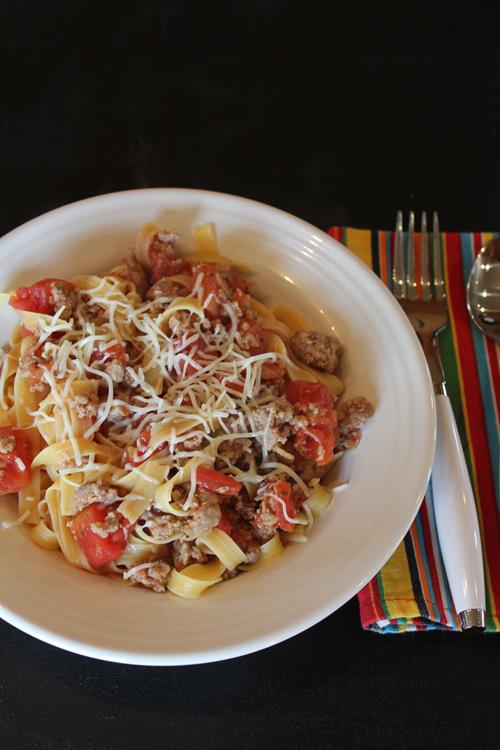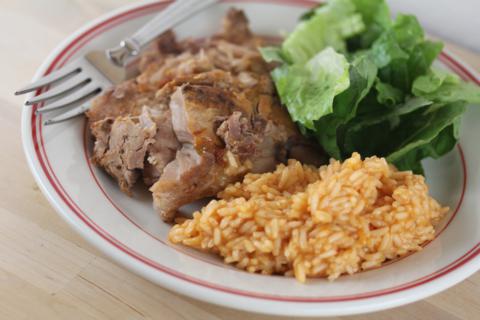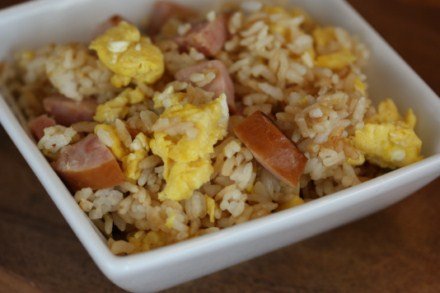 Dessert of the Week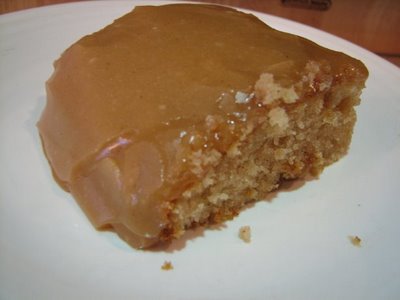 Peanut Butter Sheet Cake – The picture on this cake is terrible and this is a cake we can no longer have due to my daughter's peanut allergy. I can't make it and retake the pictures, but it is so good that I had to feature it this week. If you love peanut butter this is a must try! And the frosting is great on just about any cake.
The post Menu Plan appeared first on Lynn's Kitchen Adventures.
Here is this week's gluten free menu plan. I made notes next to the ingredients that need to be gluten free, but as always read labels to be sure the ingredients are safe for your family.
And the gluten free cake that is the dessert of the week on the menu plan is one of my favorite gluten free desserts. It is easy to make and no one can tell that it is gluten free.
Breakfast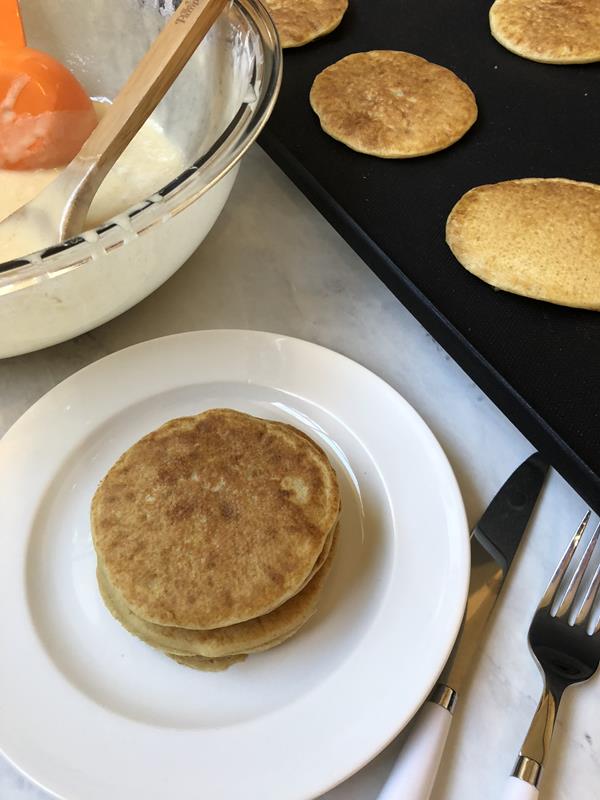 Gluten Free Dairy Free Pancakes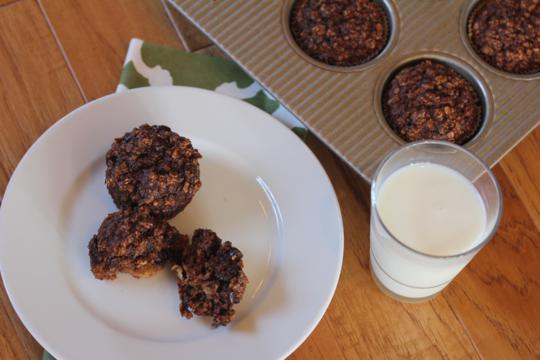 Chocolate Banana Oatmeal Muffins use gluten free oats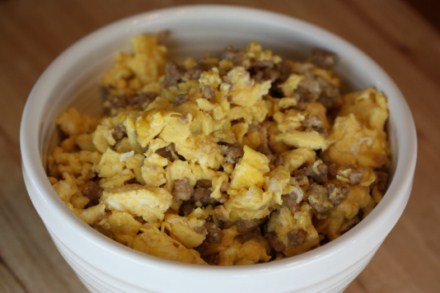 Dinner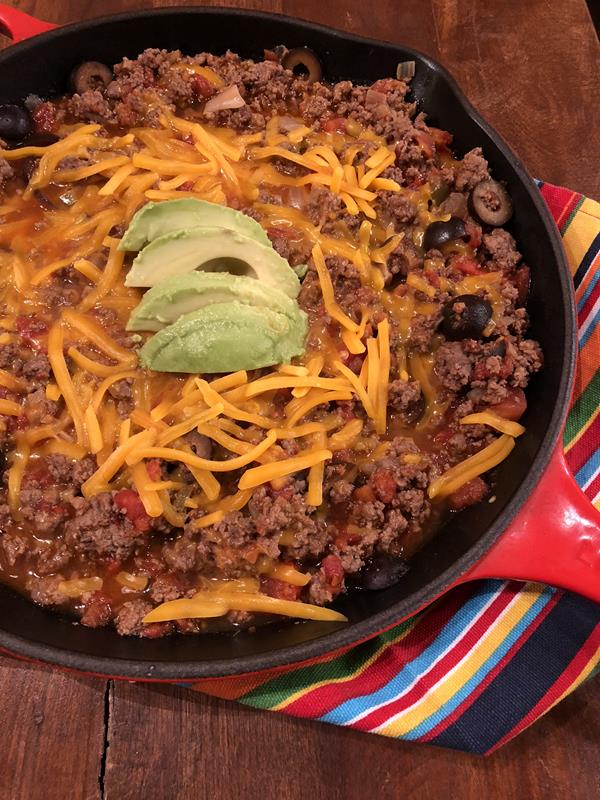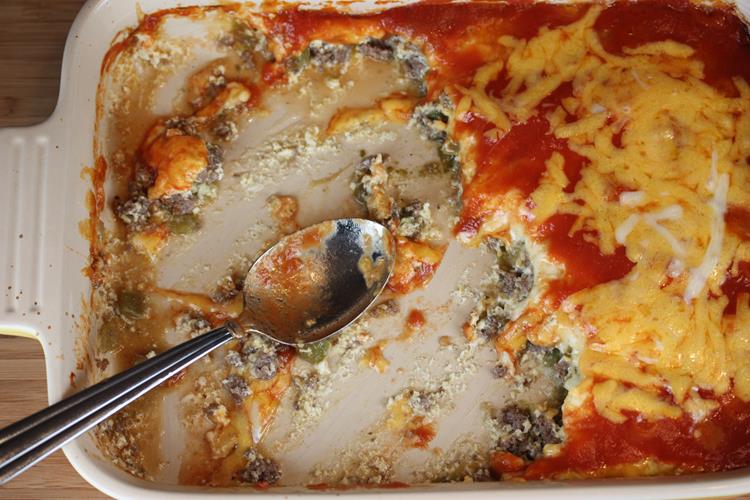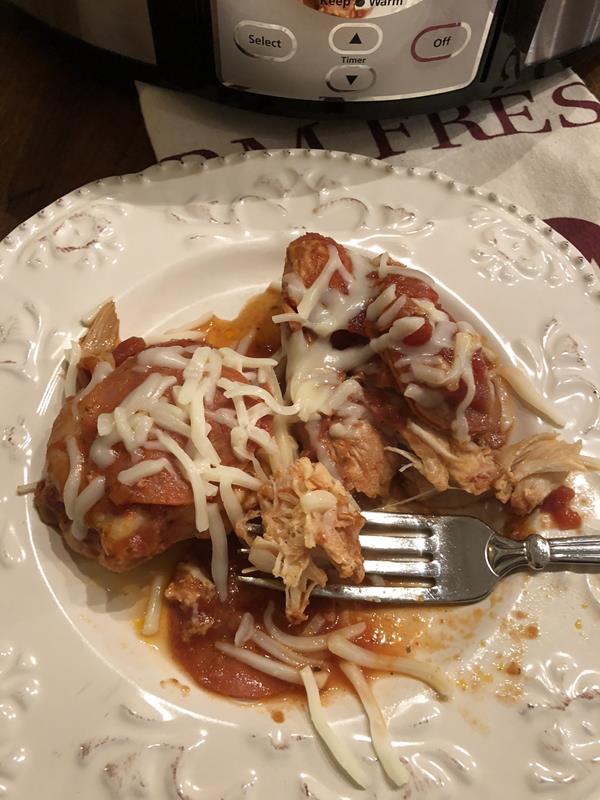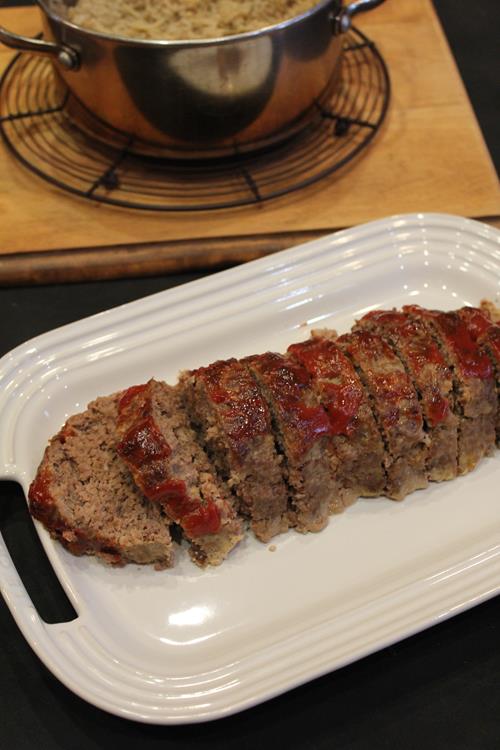 Gluten Free Meatloaf and Homemade Rice A Roni (be sure to use gf broth or bouillon and gf pasta in the Rice A Roni)
Gluten Free Dessert of the Week
Gluten Free Dairy Free Chocolate Bundt Cake
The post Gluten Free Menu Plan appeared first on Lynn's Kitchen Adventures.