McKonly & Asbury Principal/IT Director Completes AICPA's Cybersecurity Advisory Services Program
McKonly & Asbury is proud to announce that David Hammarberg, Principal and IT Director, has completed the Association of International Certified Professional Accountants' (AICPA) Cybersecurity Advisory Services Certificate Program! This program provides finance and accounting professionals with the knowledge needed to be a strategic business partner within their organization and with clients.
As breaking news stories about malware attacks, phishing scams, system hacks, and identity theft have become commonplace in today's headlines, organizations are under increasing pressure to demonstrate that they are managing threats and have effective processes and controls in place to detect, respond to, mitigate, and recover from security incidences.
As leader of our firm's Cybersecurity Consulting Practice, this certificate earned by David reinstates our firm's ability to be a strategic business partner with our clients, providing organizations with an experienced and trusted partner in the continuous battle to counteract the increasing risks in today's business environment. McKonly & Asbury's approach helps organizations understand risk profiles, recognize potential threats, determine risk tolerance, and create a cybersecurity program. To learn more about McKonly & Asbury's Cybersecurity Practice, please visit: www.macpas.com/cybersecurity.
Please join us in congratulating David on this great achievement!
Free Webinar – Cybersecurity Risk Management Program and Your Organization
If you haven't yet, be sure to register for McKonly & Asbury's September webinar entitled "Cybersecurity Risk Management Program and Your Organization."
This free webinar taking place on Tuesday, September 25th at 2pm EST and hosted by David Hammarberg and Partner, Michael Hoffner, will lead a discussion on a Cybersecurity Risk Management Program including what it is and how it can prepare your organization for the future. You won't want to miss it! Learn more and register today by clicking here.
Webinar – Cybersecurity Risk Management Program and Your Organization
McKonly & Asbury's September webinar entitled "Cybersecurity Risk Management Program and Your Organization" will take place on Tuesday, September 25, 2018.
In today's business environment, organizations have a responsibility to their employees, clients, and customers to ensure the confidentiality, integrity and availability of the critical data that is entrusted to them. Every network is vulnerable to some form of attack. However it is not enough to simply confirm that a technical vulnerability exists and implement countermeasures; it is critical to repeatedly verify that the countermeasures are in place and working properly throughout the secured network. During this webinar, David Hammarberg, Principal, IT Director, and leader of McKonly & Asbury's Cybersecurity Practice will be joined by Partner, Michael Hoffner and they will lead a discussion on a Cybersecurity Risk Management Program including what it is and how it can prepare your organization for the future.
During this webinar, attendees will:
Understand what a Cybersecurity Risk Management Program is as well as what it does for your organization.
Gain a brief knowledge of frameworks that are available.
Gain an understanding of the pros and cons of implementing a Cybersecurity Risk Management Program.
Additional Details
Tuesday, September 25 at 2 PM EST

This free, one hour-long webinar will take place on Tuesday, September 25th at 2:00 p.m. EST. One "Specialized Knowledge and Application" CPE credit is available for this webinar. The level for this CPE is intermediate and there are no prerequisites for this CPE. This program is a live webinar which offers you the opportunity to ask questions and interact with the presenters.
We look forward to you joining us for this webinar! Remember to visit our events page which contains details on all upcoming and past events and subscribe to our news blog.
Tax Cuts and Jobs Act…Methodology Fallout
In my last article, I discussed the Tax Cuts and Jobs Act (Act) passed in December of 2017. I highlighted some industry publications that began to address questions surrounding the issues of: Pass-Through Entity tax relief from a Qualified Business Income (QBI) deduction, the Act's impact on market multiples, and how the tax law changes surrounding capital expenditures and depreciation can impact a valuation.
Since my last article, there have been numerous webinars presented and additional articles written further exploring the nuances of the Act's impact on a business valuation. The discussions have become more granular in nature and a deeper look is taken into some of the talking points. Issues such as the numerous different "Sunset Provisions" of the Act are gaining the spotlight.
To address issues arising from Sunset Provisions of the Act relating to: capital expenditures and bonus depreciation, interest expense limitations, personal/individual tax rates, and QBI deductions, the profession is focusing on modeling out the impact. There are different opinions on how a valuator should be modeling out these issues. The approach to modeling can vary based on the facts and circumstances specific to each engagement. I don't believe there is one "best way." However, I am seeing a preponderance of business valuation professionals agree that the easiest way to model the impact may be through the use of the Discounted Future Benefits method. This method is an Income Approach to valuation that can allow different assumptions to be made, including ones addressing the Sunset Provisions included in the Act. Many valuators are mentioning the use of "bolt-on" exhibits that model out specific facts and circumstances and address the issue of the Sunset Provisions for the items listed above. The "bolt-on" exhibits should clearly state the assumptions followed and any facts assumed. Because the Discounted Future Benefits method more easily lends itself to the modeling needs of today's valuation professional, I believe its use will become even more prevalent than it was prior to the Act. I also believe the use of "bolt-on" Exhibits is here to stay…at least for the foreseeable future.
Should you have questions regarding the impact of the Act on a business valuation and the value of your business, please contact me, T. Eric Blocher, Principal and Business Valuation Leader with McKonly & Asbury, at eblocher@macpas.com.
The Merger of Two South Dakota Trust Companies: Revolutionizing the Trust Industry
Bridgeford Trust Company, an affiliate of McKonly & Asbury, recently announced their merger with Delta Trust Company of South Dakota, Inc.
Founded in 1992, as a private trust company, Delta Trust Company was established by the descendants of James Ford Bell, the founder of General Mills, to serve the various and complex trust and fiduciary needs of one of America's largest and most prominent families. Delta Trust Company subsequently evolved into a public trust company, serving the fiduciary needs of a select and limited number of very large families, quickly earning a reputation for providing excellent technical fiduciary expertise, attention to detail, and outstanding client service.
Founded in 2012, as a public trust company, Bridgeford Trust Company provides trust and fiduciary services to domestic and international families across the country and around the world, leveraging South Dakota's very progressive and industry leading modern trust laws. Powered by its entrepreneurial, creative, and extremely responsive approach to education and client service, Bridgeford Trust Company works with many of the nation's top advisors serving large families, including several on the Forbes 400 list, and has been recognized as one of South Dakota's fastest growing trust companies.
David A. Warren, Co-Founder and Chairman of the Board of Bridgeford Trust Company and President and Chief Executive Officer of Bridgeford Advisors states,
"The 'New Bridgeford Trust' is a perfect marriage of two exceptional trust companies bringing together very powerful and complementary strengths and many years of experience, positioning the company to be a leading provider of South Dakota fiduciary services while delivering direction and control to settlors of trusts, beneficiaries, and their advisors across the country and around the world."
Todd J. Bernhard, President and Chief Executive Officer of Bridgeford Trust Company adds,
"Our team of trust professionals, with over 125 years of combined South Dakota trust administrative experience, will continue Delta Trust Company's tradition of providing outstanding personal service, excellent responsiveness, and attention to detail while leveraging Bridgeford Trust Company's strong focus on education, flexibility, collaboration, and creativity around planning, problem solving, and getting to 'yes' in the trust planning process."
The completed merger brings a new and sophisticated structure to Bridgeford Trust Company, bifurcating service and business development functions supporting the Company's focus on education, creativity, and organic growth while ensuring the very best personal service and attention to detail.
Bridgeford Trust Company
Led by Todd J. Bernhard, President and Chief Executive Officer, and Linda M. Voller, President of Domestic and Global Fiduciary Services, all trust administration and corporate governance functions will be performed and executed through offices in Pierre and Sioux Falls, South Dakota.
Bridgeford Advisors
Led by David A. Warren, JD, President and Chief Executive Officer, all consultative, planning, business development, and marketing activity will be coordinated through Bridgeford Advisors, Inc., a legally distinct sister company of Bridgeford Trust Company, with imminently planned locations in New York City; Los Angeles, California; Miami, Florida; and Philadelphia, Pennsylvania, in addition to our current office locations in Pierre and Sioux Falls, South Dakota and Central Pennsylvania.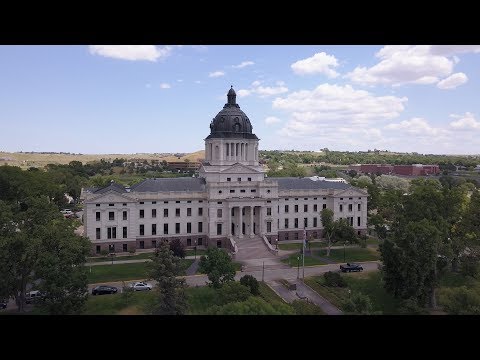 South Dakota has consistently been ranked as the top U.S. dynasty trust state, and its decanting statute has been ranked as the most progressive in the nation by Nevada Attorney, Steve Oshins. In addition, South Dakota has the strongest privacy provisions and one of the most powerful domestic asset protection statutes in the nation, as recently observed by Trusts & Estates Magazine. Consistently recognized as an innovator in the trust industry, South Dakota is also one of only three states with a Community Property Trust statute, a very powerful tax planning tool, and the only state in the nation with the Family Advisor role, referred to as a "trust protector light." Click here to view a chart comparing the leading U.S. trust jurisdictions, with a particular emphasis on areas that clearly distinguish South Dakota as the superior U.S. trust jurisdiction.
For more information on this exciting merger and Bridgeford Trust Company, please visit their brand new website at www.bridgefordtrust.com. You can also follow Bridgeford Trust Company online by visiting them on LinkedIn, Twitter, Facebook, and YouTube.
Please join us in congratulating Bridgeford Trust Company on this exciting news!
Tax Reform – Clarification on the 20% Deduction for Qualified Business Income
With the passing of the Tax Cuts and Jobs Act at the end of 2017, one of the most impactful changes made was the creation of the IRC section 199A deduction – otherwise known as the Qualified Business Income (QBI) deduction. This was a brand new deduction that allows non-corporate taxpayers who own pass through entities to deduct a percentage of their QBI – generally 20% – from taxable income and lower their tax liability
With being one of the major changes passed with the Tax Cuts and Jobs Act, there was naturally a lot of speculation about areas of the new law that weren't crystal clear (and no surprise – there were plenty of those!). As the business world calculated potential ways to maximize the deduction, the Treasury Department and Internal Revenue Service were putting together some much awaited guidance. The proposed regulations on the Section 199A deduction were released on August 8th. If you would enjoy some late summer reading, the entire 180+ pages of the IRS regulations can be accessed here. If reading the entire document doesn't interest you, here are some of the key updates that you might want to know:
Specified Service Trade or Business (SSTB)
Before the proposed regulations, the term "service business" was loosely defined, listing various service industries but including a catch-all of any trade or business where the principal asset is the reputation or skill of one or more of its employees or owners. How do you know if you are in a SSTB and why be concerned? There are several limitations on the QBI deduction, but one of the most notable is the limitation on specified service trades or businesses. For most non-SSTB businesses, the QBI deduction is subject to wage and capital limitations when the taxpayer's income is above certain levels. However, for SSTBs, the deduction is completely phased out once the taxpayer's taxable income exceeds $415,000 for a married couple filing jointly. Under the proposed regulations, some much needed clarity on the definition of a SSTB was provided through definitions and examples:
Better definitions of what counted as an SSTB in specific fields. For example, in the health field a SSTB would include those directly treating the patient but probably not the company testing and selling pharmaceuticals and medical devices.
A more narrow definition of the "catch-all" for non-specified fields – essentially, only activities like celebrity endorsements or appearances are included.
A de minimis rule for businesses that sell both products and services. The rule allows businesses that average less than $25 million in gross receipts not to be treated as a SSTB as long as less than 10% of gross receipts are attributable to services from an SSTB field. This decreases to 5% for businesses that average over $25 million in gross receipts.
Although there will certainly still be questions, the definitions and examples provided in the proposed regulations offer guidance to many taxpayers who were questioning whether their business is considered an SSTB.
Related Entities and SSTB Determination
When the statute was initially finalized, one of the discussed planning strategies to reduce SSTB income was to split out any building (or other assets such as equipment) into separate businesses and charge rent back to the SSTB. This would reduce the SSTB income and allow the now separate rental income to qualify for a QBI deduction. The clarification in the regulations regarding this was not favorable for those types of transactions and effectively eliminated this as a QBI deduction planning strategy. Any business that provides 80% or more of its property or services to an SSTB and shares 50% or more common ownership with the SSTB is considered to be an SSTB itself as it relates to the QBI deduction. Additionally, even if the business provides less than 80% of its services to an SSTB, any income earned from the SSTB is still ineligible for the deduction.
Aggregation of Commonly Controlled Businesses
For a non-SSTB, the proposed regulations provide some relief on the deduction calculation in the form of an aggregation election. This means that a business with low income and high wages can be grouped together with a business with high income and low wages (which previously may have been limited) to figure the deduction. There are various rules concerning whether two companies may be aggregated. But, the calculation is done at the owner level, meaning owners can aggregate in whichever way will be most beneficial to them. This additional guidance is helpful in maximizing the full 20% deduction at the owner level, and in many cases, may eliminate the need for merging separate entities or restructuring payroll among a group of entities.
These are just three areas that were further clarified by the new proposed regulations. If you would like to continue learning about the Section 199A Deduction, here is a link to the IRS's Frequently Asked Questions. As this new law is further analyzed and additional clarification is provided, we will be sure to provide additional updates.
Let's talk. If you have any questions about how this law change will affect you and your business, we'd love to chat. Email us today!