Webinar Recap – Preparing to Buy? Topics and Tips for Buying a Business
This webinar entitled "Preparing to Buy? Topics and Tips for Buying a Business" was originally produced on Thursday, March 8, 2018. We hope that you enjoy the full recording of the presentation and additional resources offered below.
The webinar was hosted by McKonly & Asbury Managing Partner, Kurt Trimarchi, and Partner, David Blain, and focused on the ins and outs of purchasing a business. The objectives of this webinar were to provide the attendee with tips and tools to use as a buy side party in a transaction. More specifically, the participant came away with a basic knowledge of how to approach and communicate with targets, how to analyze a target, the due diligence process, and what to expect at close and post-closing of a transaction.
During this webinar, we discussed the process from start to finish with a focus on the following areas:
What do you want to be and where do you want to go? – First step is to identify the type of business that best fits your overall business plan and strategy (culture, size, business lines, etc.).
Preliminary process – How to identify targets, use of professionals, development of a professional, and internal advisory team.
Transaction process – Initial discussions, development of an LOI, transaction type, and due diligence.
Closing process – Purchase document, delivery of assets or working capital, and final adjustments.
Post-closing – Now What?
Watch a recording of the presentation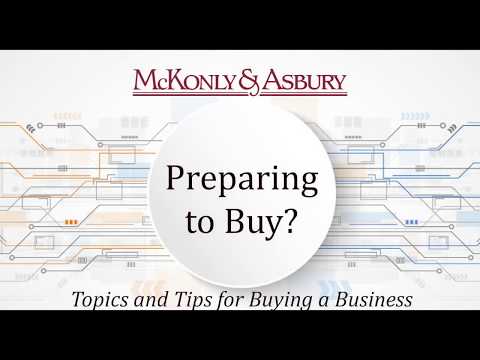 Additional Details
This free, one hour-long webinar took place on Thursday, March 8th at 2:00 p.m. EST. One "Other" CPE credit was available for this one hour-long webinar. The level for this CPE was basic to intermediate and there was no prerequisite for this CPE. This program was a live webinar which offered attendees the opportunity to ask questions and interact with the presenters.
If you have any questions regarding the material covered in this webinar, please contact Kurt Trimarchi at ktrimarchi@macpas.comand David Blain at dblain@macpas.com.
Webinar – Navigating the New Trust Services Criteria
McKonly & Asbury's April webinar entitled "Navigating the New Trust Services Criteria" will take place on Thursday, April 19, 2018.
The webinar will be hosted by McKonly & Asbury Partner, Michael Hoffner and Senior Manager, Josh Bantz, and will review the new Trust Services Criteria that will be effective for SOC 2 and SOC 3 reports issued after December 15, 2018.
The emphasis of this webinar will be on evaluating the changes to the criteria, impacts on the report, and processes and procedures for transitioning from the 2016 Criteria to the 2017 Criteria. The presenters will look in-depth at how clients should map their controls from the 2016 Trust Services Criteria to the 2017 Trust Services Criteria including challenges with the new criteria. 
During this webinar, attendees will learn:
An introduction to the new 2017 Trust Services Criteria.
Mapping the 2016 Criteria to the 2017 Criteria.
Successful techniques to transition SOC 2 and SOC 3 Controls to the 2017 Trust Services Criteria.
Navigating challenges in implementing the 2017 Trust Services Criteria.
Additional Details
Thursday,April 19 at 2 PM EST

This free, one hour-long webinar will take place on Thursday, April 19th at 2:00 p.m. EST. One "Audit" CPE credit is available for this one hour-long webinar. The level for this CPE is intermediate and there is a prerequisite of a basic understanding of SOC reporting for this CPE. This program is a live webinar which offers you the opportunity to ask questions and interact with the presenters.
We look forward to you joining us for this webinar! Remember to visit our events page which contains details on all upcoming and past events and subscribe to our news blog.
PHFA Issues Draft 2019 Allocation Plan
The Pennsylvania Housing Finance Agency (PHFA) has issued a draft of their 2019 Allocation Plan for low-income housing tax credits.
According to the draft Allocation Plan, applicants will be required to submit an Intent to Submit Fact Sheet and Development Synopsis to PHFA on or before July 13, 2018. The final applications will be due to PHFA by 3 pm on September 28, 2018.
There are a few proposed changes in the scoring criteria.
    Up to 20 points are available for experienced development team members.
    Bonus points for a complete application package are back! Up to five bonus points may be awarded in this category.
    Noncompliance deductions now include negative points for an applicant or management company who is late in payments to PHFA, who has materially defaulted on obligations to  PHFA, or who has not met required PHFA submissions and program guidelines.
You can read the draft Allocation Plan here.
A public hearing about the Allocation Plan will be held at PHFA's Harrisburg office on April 5, 2018, at 9:30 am. More information about that hearing is available here.
Holly Glauser, Director of Development at PHFA, will be speaking at our May 18, 2018, Affordable Housing Seminar in Camp Hill. This is a great opportunity to interact with Holly and ask questions regarding the Allocation Plan. Registration for the seminar will be announced in the near future.
McKonly & Asbury is a leader in preparing and consulting on low-income housing tax credit applications in Pennsylvania. Our team is passionate about making your application a success. We have a comprehensive understanding of the challenges and nuances of structuring a low-income housing tax credit deal. We are able to assist you in putting the entire application package together for submission, or we can review your application and provide suggestions for optimizing points for PHFA scoring. For more information, please contact us at affordablehousing@macpas.com.
Data Analytics: What's Your Plan? (You Should Have One)
Welcome to the first in a series of articles on Data Analytics. Why a series?  Because this is a topic that is a bit larger than one article and to do it justice requires a few more words and broad strokes.
Big data. Data mining. Data analytics. Data science. It seems that every day there are more articles on the importance of data analysis and big data and the like, including this one (ironically). The reality of the situation is that there is gold in those hills of data, and if it is found, it could be worth your time and effort to dig out. But the question is not "Is there value?"  No, the question is "How can I discover the value?"
The answer to that question lies in the answer to many other questions about you, your organization, and the data you can access and mine. The world is changing all around you, faster and faster each day, and regardless of belief, knowing if and how your organization should change could mean the difference between success and failure.
I offer the following (this series of articles) as a framework to use to consider data analytics in your organization, for yourself, your department, and your company. It all starts with a single step on the path, and with each subsequent step, you will be that much closer to better information to make better decisions.
After all, the purpose of data analytics is to discover useful information that suggests conclusions to support [better] decision making. That sounds good to me. Read on if you agree.
Step 1: Decide to Begin; Commit to Analytics
This seems like an obvious beginning, but ultimately this is where we start with any endeavor. The purpose of data analytics, better data and information for better decisions, is something we strive for on a daily basis. The challenge is that (1) we aren't always clear on the purpose of our analysis and (2) we aren't always clear on the process of our analysis. Intuitive analysis and general analytics can be helpful at times, but sometimes the quality of more informal analysis leaves something to be desired, mainly rigor. If we are deciding where to eat lunch, we can do a lighter analysis (who likes pizza?). If we are deciding what new area of the country to invest marketing dollars, more thoroughness and objectivity is probably recommended.
This first step is needed to set a mental benchmark, a new starting point, while declaring that new analysis will have a bit more rigor and exactitude. We don't need to move to a super-formal structured, documented process, but we should move toward a process that is better defined. One of the great ironies of this day and age is the contrast between enjoying the benefits of a complex technological society and disliking the structure required to enjoy the functional benefits of such complexity. Everyone loves their smartphone and its magic, but who likes learning and dealing with settings?  Advanced functionality requires advanced investment.
And so, Step 1: Commit to Analytics. Decide to go into the undiscovered country of performance metrics, data supported decisions, balanced scorecards, and the like. Look around at how you make decisions today, accept them for what they are (both good and "could be better"), and ask yourself: "How can we change how we analyze and make decisions better?"
After you commit to improvement, then we can take the next step on the path.
Stay tuned for the next article in this Data Analytics series. If you have any questions, please contact Samuel BowerCraft, MISA, CISA, Senior Manager in the Internal Audit and Management Consulting Group at McKonly & Asbury at sbowercraft@macpas.com.
Understanding the Unique Nuances in Franchise Ownership and Partnership
Just like any small business owner or sole proprietor, franchise business owners are entrepreneurial in nature. They may not own the business name, but in all other aspects, they are business owners who are trying to grow a business just like any other business owner.
So, you might ask, how is a franchise business owner's operations different than that of a sole proprietor? Cash flow, earnings, accounts receivable, debt matters, and making payroll are the same for a franchise business owner just like a sole proprietor. However, there are some unique reporting requirements for a franchise owner that sole proprietors tend not to have. McKonly & Asbury specializes in serving franchise owners and their unique reporting structure and requirements. Our team supports business owners that own a franchise or are in a franchise partnership. Here are a few areas:
Business Setup
Whether you are either a franchise owner or small business owner, you still have required state and federal filing requirements such as business setup with the department of state or sales tax licensing requirements with your respective state. However, franchise owners typically have a component of business setup with the franchisor. This setup could vary from financial statement and reporting to overall business operation reporting. We can assist with this and have experience with various specific company franchise reporting models.
Data Analysis and Transmission of Data
Most franchisors require monthly reporting of financial results. This is usually done through a portal or link to a franchisor's operating system. We can take the unknown out of this for any franchise owner and establish the correct reporting structure and communication for the franchisee and perform this uploaded information for them in order to allow the franchise owner to focus on their business.
Franchise Fees/Royalties
Usually, each franchisor has a monthly fee that it charges to the franchisee. It is usually a percentage of revenue (could be as a low as 3% or as high as 20%, we have seen this vary by franchise type). The franchisor does this to cover costs and administration and obtain some profit for the use of the franchise name. We can again establish the correct and accurate calculation of these fees and communication of these fees for the franchise owner in order to stay within the terms of the franchise agreement.
Interface with Franchisor Operations
Most franchises have operating databases in which operating data is uploaded monthly. We can assist with this as we have worked inside of numerous franchise databases and can ensure that all required information is provided to the franchisor.
Other Business and Accounting Support
Just as we support our individual small business owners and entrepreneurs, we can provide the same support for franchise owners with back office accounting, bookkeeping, payroll assistance, and other accounting matters.
You can learn more about our franchise service model and program by watching the video below. To learn more about how we can assist and support your business, please click here.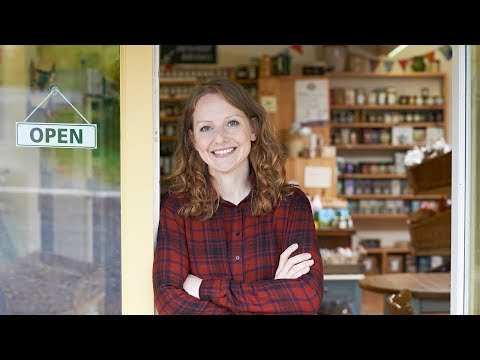 If you have any questions, please contact David Blain, CPA, CVA, Partner-in-Charge of McKonly & Asbury's Entrepreneurial Services Group (ESG) practice at dblain@macpas.com.