---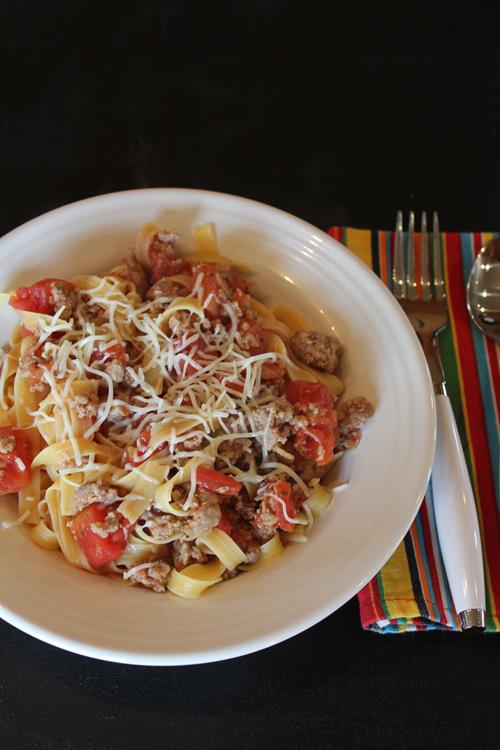 Schools are starting and summer is winding down, but the weather is still hot in most parts of the country. That is probably because even though what we consider to be summer is almost over, the calendar says it will be summer for another month.
That means we have plenty of time to fit in lots of summer salads, easy meals, and grilled meats. This week I am focusing on all kinds of meals perfect for the last month of summer.
This week I also put two different kinds of breakfast cookies on the plan. That is because they freeze great and it is the perfect time to fill your freezer for easier breakfasts for back to school.
Cheeseburger sloppy joes and easy pasta sauce are also both recipes that freezes well, so make extra for the freezer.
Here is this week's menu plan.
Breakfast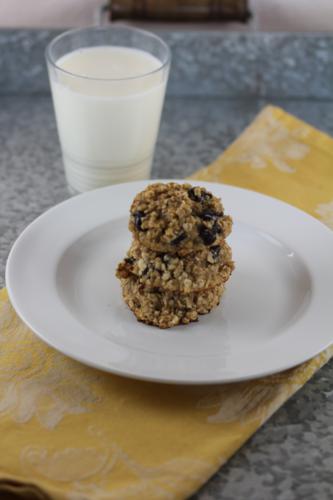 Banana Oatmeal Breakfast Cookies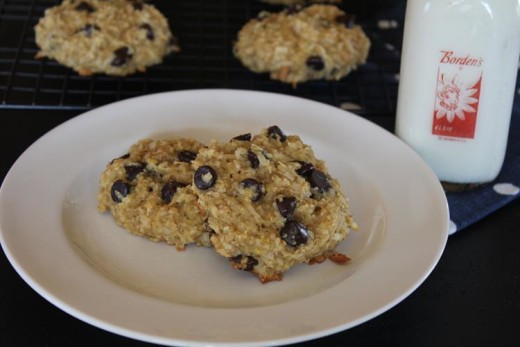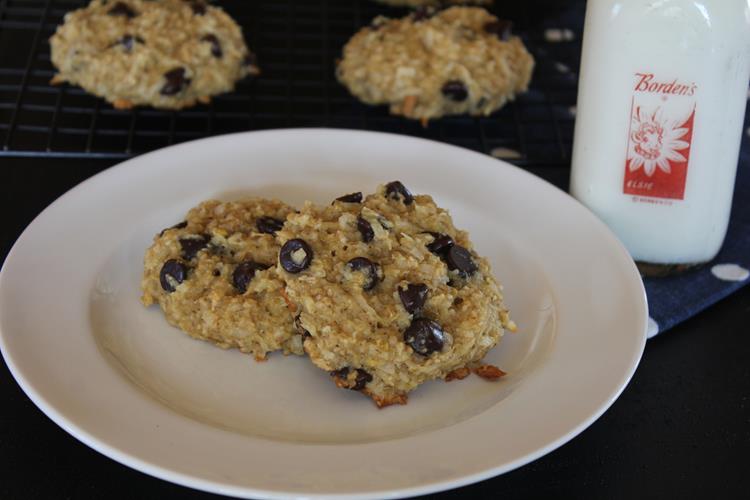 Coconut Chocolate Chip Breakfast Cookies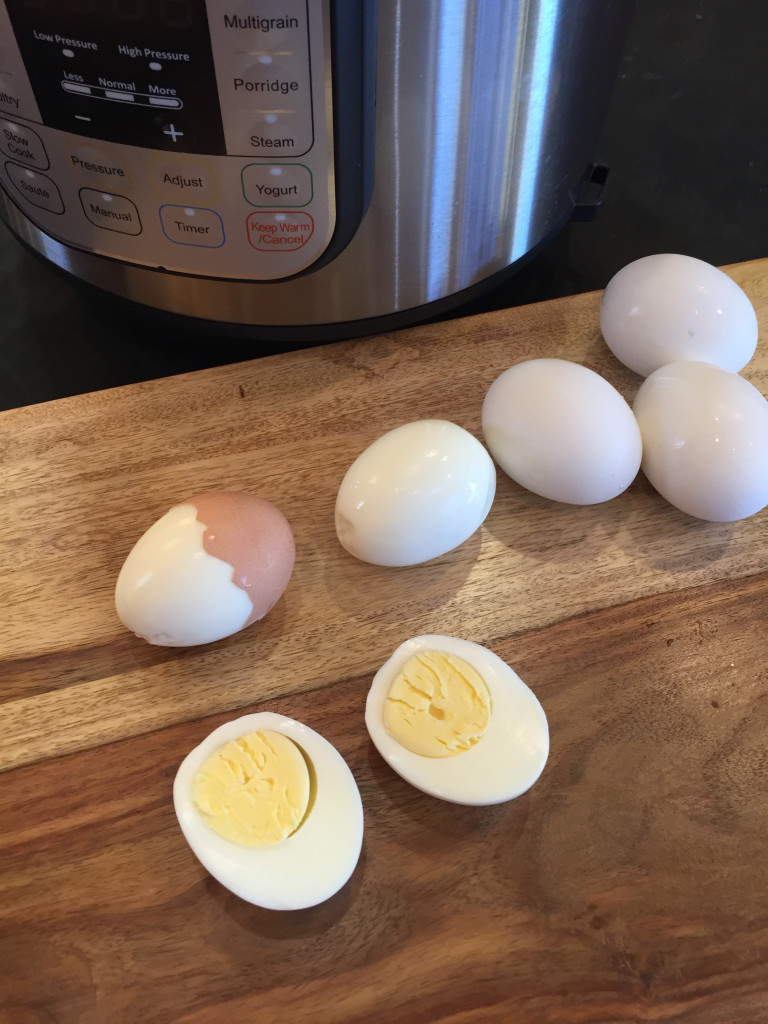 Dinner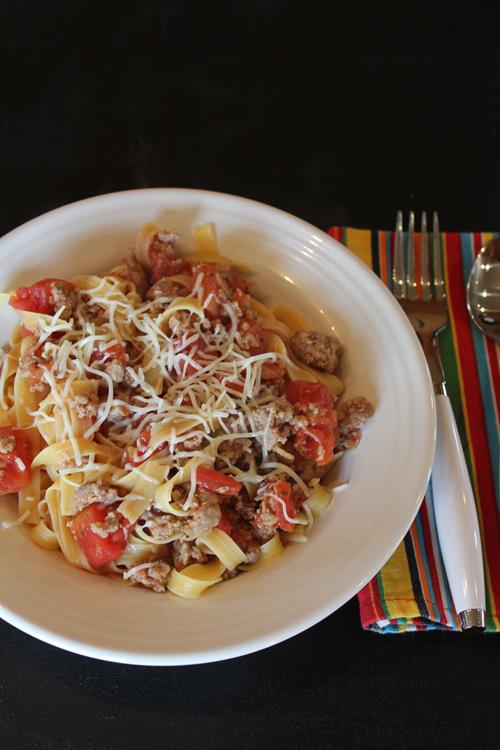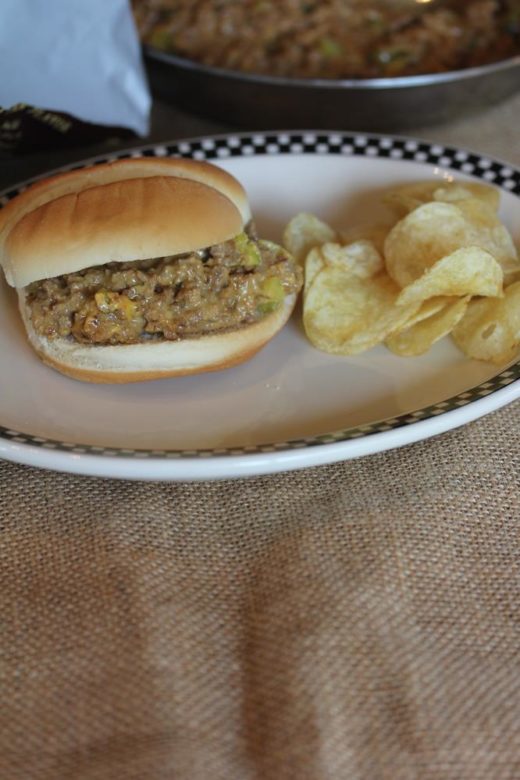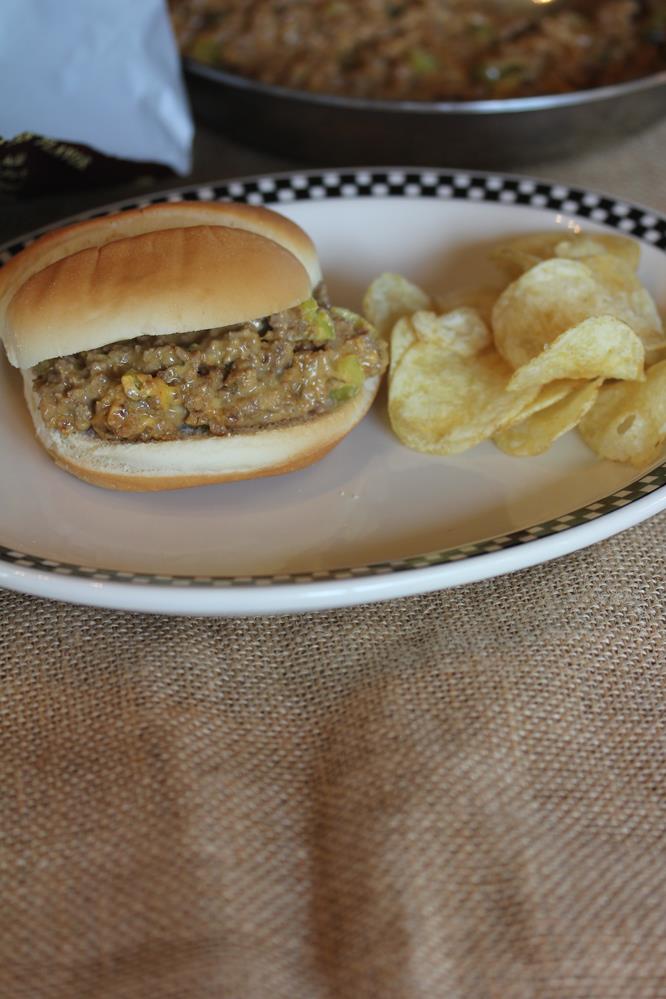 Breakfast for Dinner-Eggs and Rice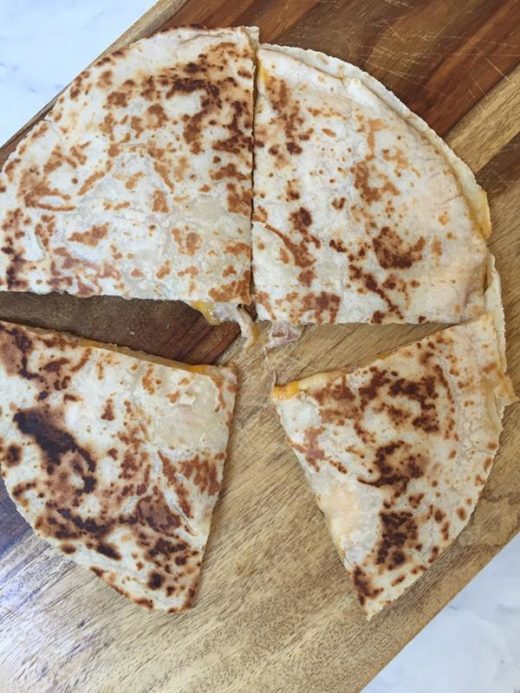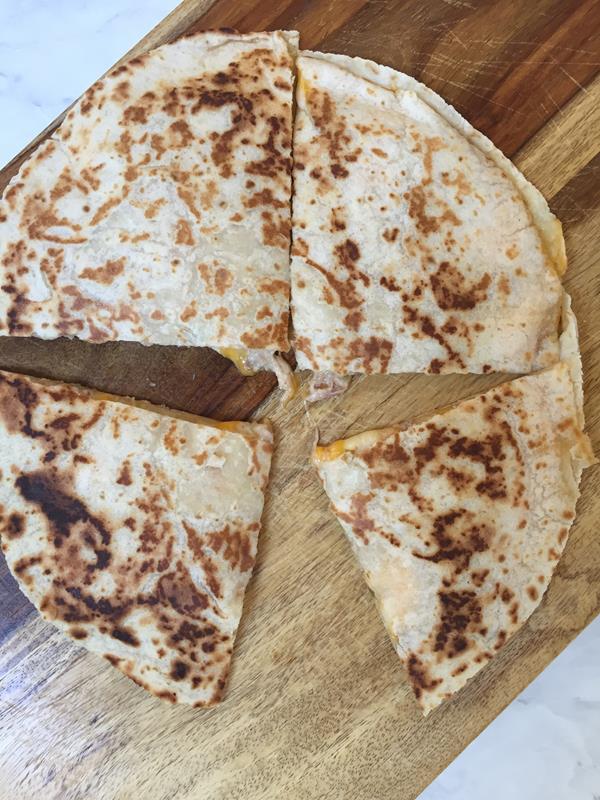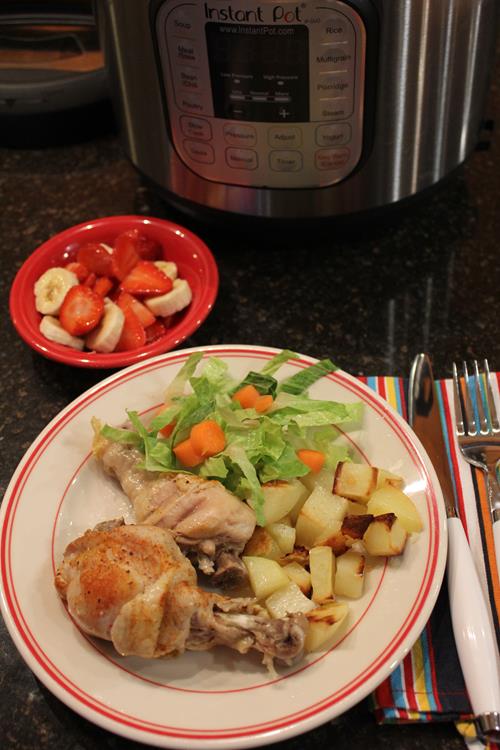 Instant Pot Chicken Legs (with a slow cooker option)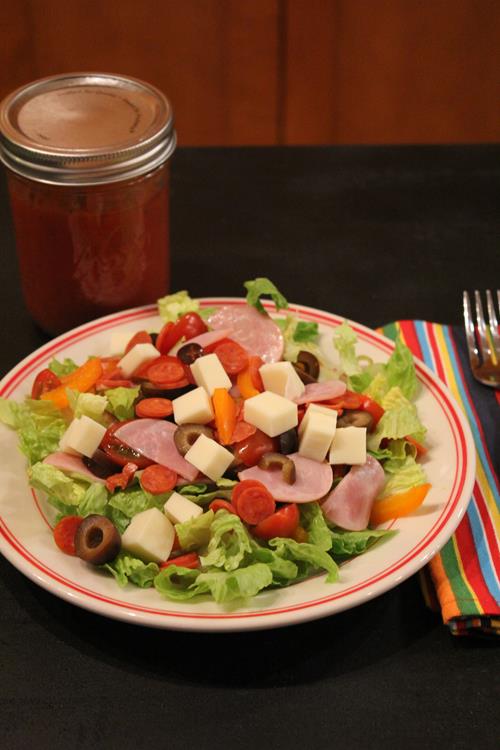 Dessert of the Week
The post Menu Plan appeared first on Lynn's Kitchen Adventures.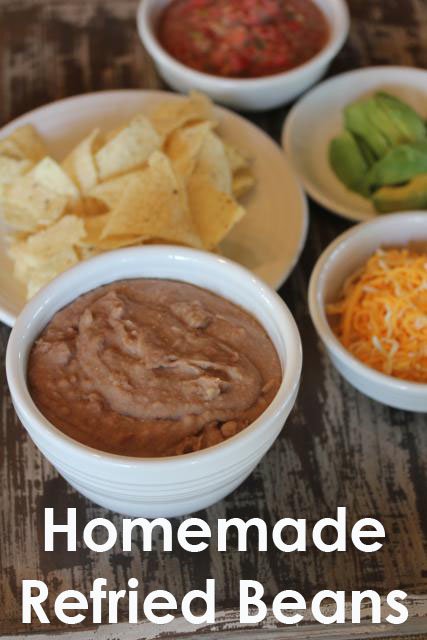 I am keeping the gluten free menu plan simple this week. It is still hot in most parts of the country and everyone is busy. We all need quick and easy gluten free meals.
Several of the recipes on the plan this week, like the pancake muffins and the baked oatmeal freeze great. So make extra and stock your freezer for busy back to school meals.
Here is the plan. I made notes next to what needs to be gluten free, but as always make sure to read labels so that everything is safe for your family.
Breakfast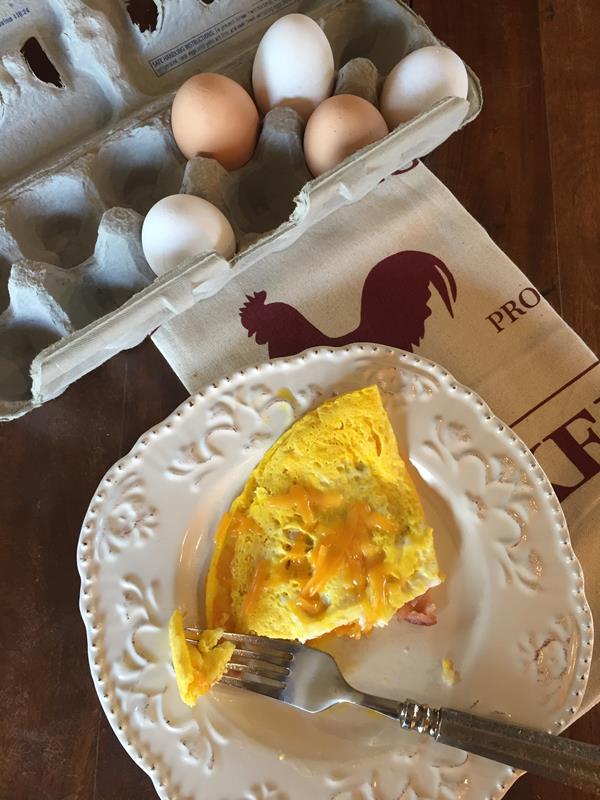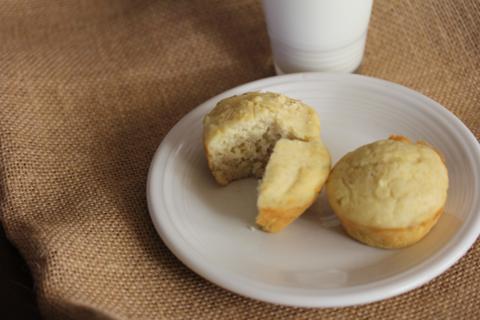 Gluten Free Banana Pancake Muffins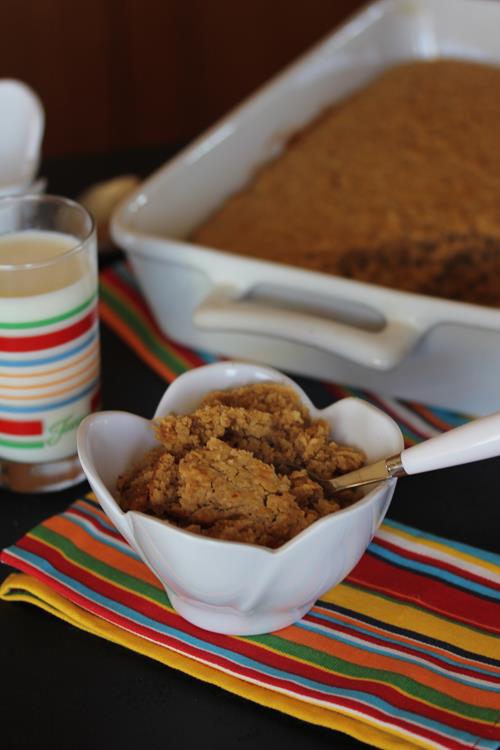 Peanut Butter Baked Oatmeal– Use gluten free oatmeal
Dinner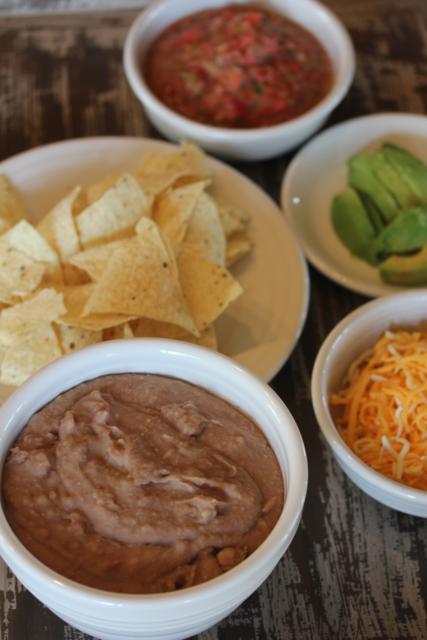 Homemade Refried Beans and Quesadillas- use corn tortillas
Fold Over Cheese Enchiladas– use corn tortilla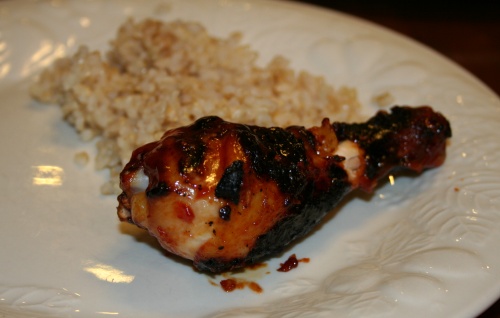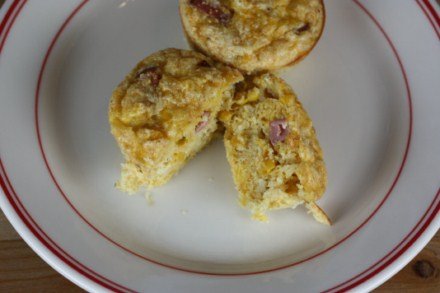 Corn Dog Muffins– These are perfect to make in a large batch for freezing- use gluten free cornmeal and gluten free hot dogs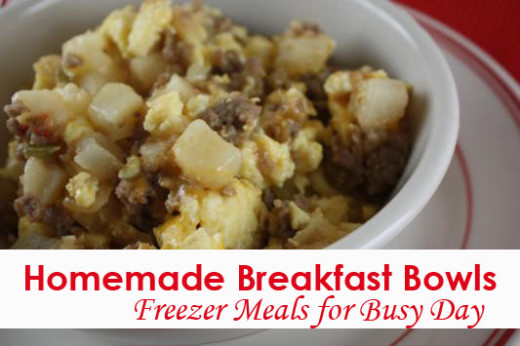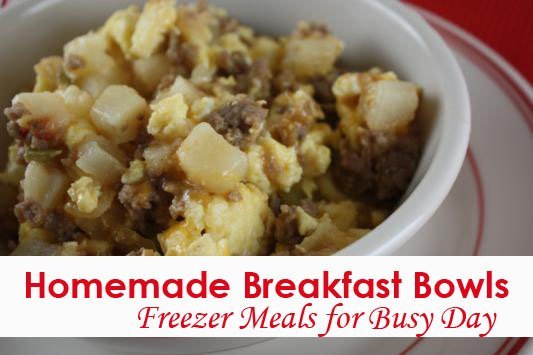 Breakfast for Dinner- Breakfast Bowls– Use gluten free sausage and potatoes and make extra to freeze for busy mornings
Hamburgers and Baked Beans 
Gluten Free Dessert of the Week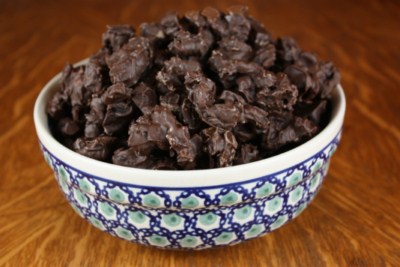 Homemade Chocolate Covered Craisins 
The post Gluten Free Menu Plan appeared first on Lynn's Kitchen Adventures.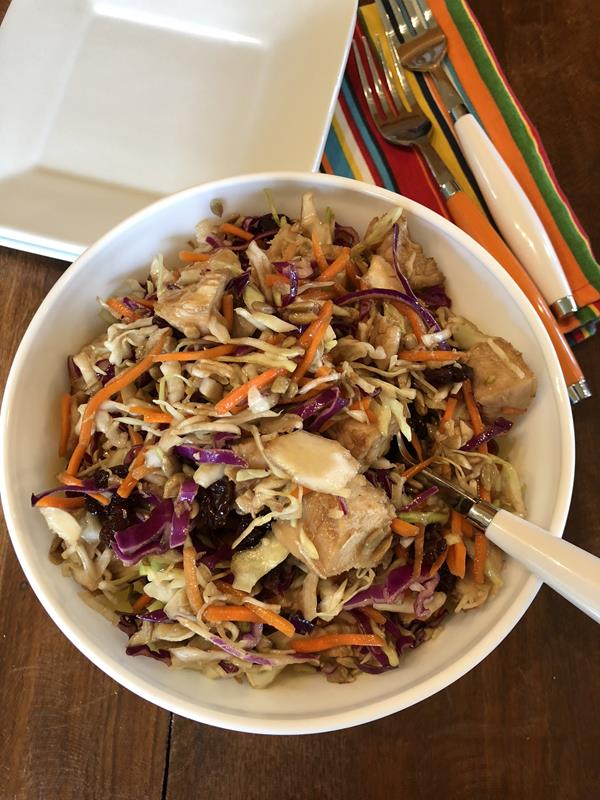 Asian Chicken Cabbage Salad is one of those recipes that I had a terrible time naming. I almost called it Asian coleslaw, but that didn't seem quite right.
I thought about calling it Asian chicken salad because it is salad like, but it isn't a typical chicken salad like my Italian Chicken Salad recipe.
Since it contained chicken and cabbage and had an Asian flavored dressing on it I went with Asian Chicken Cabbage Salad.
Cabbage is one of those vegetables that I think often gets neglected. Most people think of it for coleslaw, but nothing else. This salad is an example of how cabbage can be used in so many different ways.
Asian food can be a bit challenging for our family. Some of us eat gluten free and not all Asian food can be made gluten free. My oldest daughter also has a peanut, tree nut, sesame allergy, which means pretty much all Asian food is a no go for her.
So we eat our Asian type of food at home instead of at restaurants. Which is fine. It helps keep it safe for my family and homemade is usually cheaper and healthier than what a restaurant would serve.
This Asian Chicken Cabbage Salad is a copycat type of recipe of Asian salads that I have had. I found a few recipes online and adapted them for our tastes and needs.
Most of the online recipes for a salad like this contain a lot of dressing. I like salad dressing, but one of the recipes I tried called for 1 cup of oil and it ended up being a soggy mess.
After some tweaking and adjusting I ended up with a version that we love. The leftovers of this salad make a great lunch!
My version fits our food needs. I use sunflower seeds in it, but you could easily use chopped nuts instead. Most Asian salads like this also call for a little sesame oil.
Since we can't have sesame I don't add that to mine, but I think it would be delicious. If you can have sesame and have some sesame oil try a little bit of it added to this dressing. It would be delicious!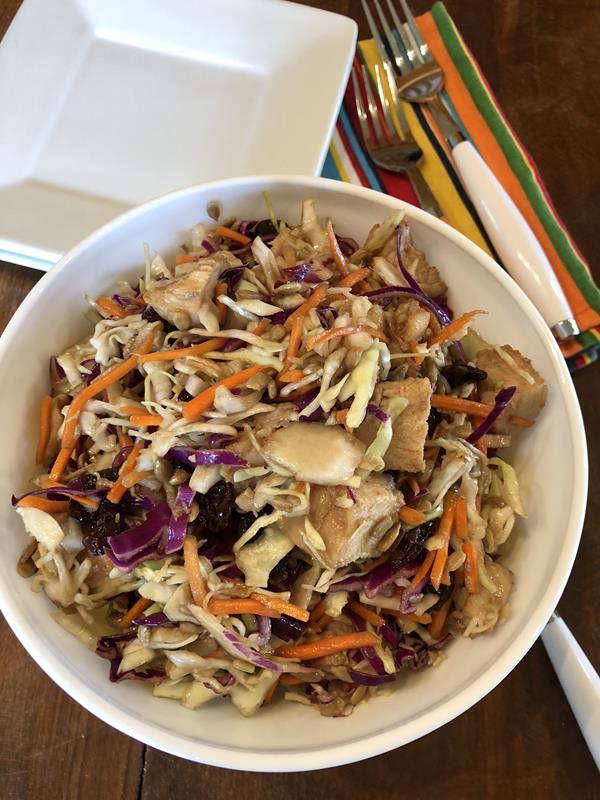 Asian Chicken Cabbage Salad
Asian Chicken Cabbage Salad is a quick and easy lunch or dinner.
2 1 lb bags coleslaw mix
4 cups chopped cooked chicken
1/2 cup sunflower seeds
1 1/2 cups dried cranberries ( Craisins)
1/2 cup olive oil
1/4 cup balsamic vinegar
2 tablespoons soy sauce ( I use gluten free soy sauce)
2 cloves garlic chopped
2 tablespoons honey
1/2 teaspoons ground ginger
In a large bowl mix together cabbage, chicken, sunflower seeds, and dried cranberries. Set aside.

In a small bowl whisk together olive oil, balsamic vinegar, soy sauce, garlic, and ginger.

Pour dressing over salad and stir to combined. Eat immediately or refrigerate until ready to serve.
The post Asian Chicken Cabbage Salad appeared first on Lynn's Kitchen Adventures.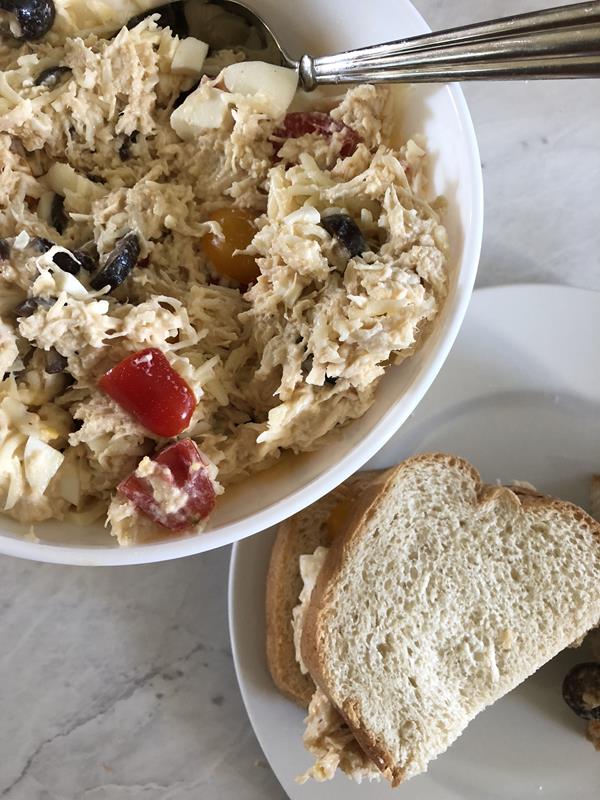 Chicken salad has become one of my favorite quick and easy meals. It is easy to make and everyone in my family loves it.
One of the things that I love about chicken salad is that it can be served in different ways. It can be served on bread or on rolls for a chicken salad sandwich. It can also be served on piece of lettuce for a lettuce wrap or with lettuce on a tortilla.
It can even be eaten with crackers or simply as is with nothing else. It is one of those meals that is great to serve because everyone can eat it how they want it.
A few weeks ago I shared my version for a basic chicken salad sandwich. That version will probably always be my favorite. It is simple and classic. No extra add ins. Just a basic chicken salad.
Over the summer though I started to branch out when it comes to chicken salad. I spent a good portion of the summer sick with diverticulitis. I am feeling pretty much back to normal, but for quite a few weeks I was limited to what I could eat.
Once I started eating again I had to eat simple more light food. Anything really greasy, heavy, or hard to digest bothered me.
In other words I ate a lot of eggs, chicken, turkey, bananas, avocados, and other basic foods. Because I was eating a lot of chicken and turkey I figured out ways that I could change it up. Chicken salad was one of the things I changed up with several different versions.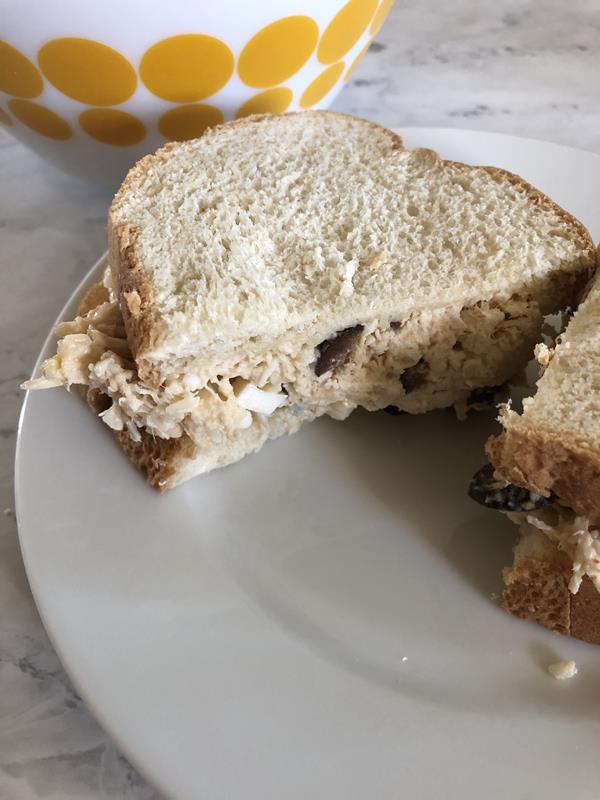 Over the next couple of weeks I have several different chicken salad type of recipes that I will be sharing with you.
We are starting with this Italian Chicken Salad. I love this chicken salad. My husband and son love it on bread, but my favorite way to eat it is on a gluten free tortilla.
For this recipe I took the basic chicken salad combination of chicken and mayonnaise and added in tomatoes, mozzarella cheese, olives, and Italian dressing. This combination keeps it simple with everyday ingredients, but gives it a little different flavor than a regular chicken salad.
My family loves this. You can easily change this up by using more or less of the add in ingredients. It is one of those recipes that is easy to vary depending on what you have on hand.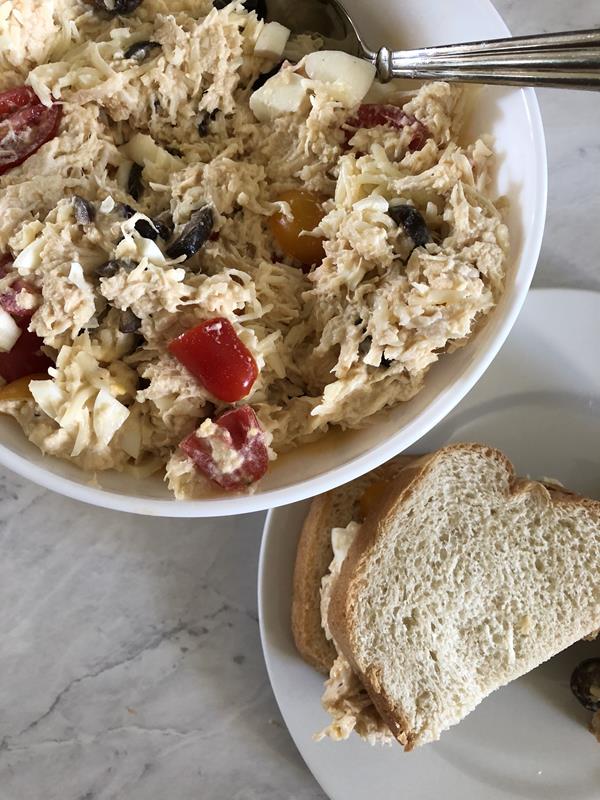 Italian Chicken Salad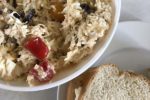 Italian Chicken Salad is a quick and easy dinner that can be served on bread, on lettuce, or in a wrap.
4 cups shredded or cubed cooked chicken
2 boiled eggs, chopped
1 cup shredded mozzarella cheese, cubed cheese works also
1 1/2 cups cherry or grape tomatoes, sliced in half
1/2 cup (or so) sliced olives
1/2 – 3/4 cup Italian salad dressing (The amount will vary depending on how wet/dry you want your chicken salad. Start with 1/2 cup add more for desired texture.)
1/4 cup mayonnaise
1/2 teaspoon salt
In a bowl combine chicken, eggs, cheese, tomatoes, and olives. Set aside.

In another bowl combine Italian salad dressing, mayonnaise, and salt.

Stir dressing mixture into chicken mixture. Mixing just until well combined.

Serve on bread, lettuce, or as wraps.
The post Italian Chicken Salad appeared first on Lynn's Kitchen Adventures.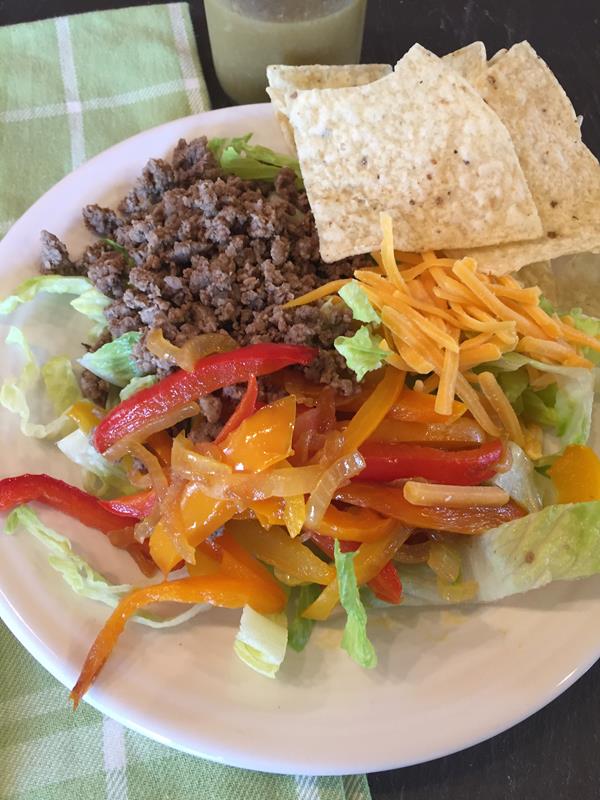 I hope you are having a great summer!
It is a good thing that my family likes tacos and fajitas because they have been on the menu plan a lot this summer. Tacos, fajitas, taco salad, fajita salad, taco bowls, and all kinds of other easy taco like meals. They all make great summer meals because they are easy to make and I don't have to turn on the oven.
My summer was good, but hasn't gone quite as planned. I spent most of June and July sick with diverticulitis. It took me quite a while to get over it and in that two month time frame I took 30 days of two very strong antibiotics. I have heard people talk about how nasty diverticulitis can be and now I know why they say that. It is nasty.
Thankfully though they think it was a one time thing. So far I feel pretty much back to normal. I am still being a little careful what I eat, but in general am back to eating a normal diet. The one thing about being extremely sick is that it makes you appreciate modern medicine and doctors.
Next week is back to school week where I live. I know that the weather and the calendar say that summer is not over, but when school starts again, it signals the end of what most of us consider summer. And although summer went by fast I am ready to get back to a more normal schedule.
Whenever school starts back up it puts me in the mood to stock my freezer with easy meals. Schedules get crazy in the fall and we need to be prepared. One of the best ways to be prepared when it comes to cooking is to plan ahead and stock your freezer.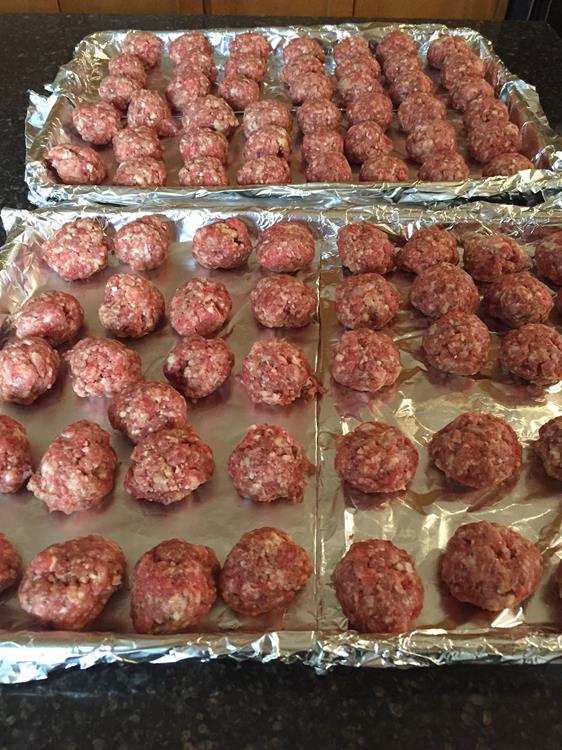 I hope to make a big batch of taco meat, gluten free meatballs, homemade frozen breakfast burritos, burrito casserole, and some cookies. With those few things in the freezer I will have easy meals ready for me when I don't have time to cook.
Back in May I asked you to help me pick what I should read next. I am sad to say that I only got two of the book on the list read, but one of them will make my list of favorite books of 2018. That book is Killers of the Flower Moon. It was so good. It is a nonfiction book, but it such a fascinating story and is so well written it reads like fiction. If you haven't read it, I highly recommend it.
If you love books and talking books as much as I do, I started a book Facebook group that I would love for you to join. Just request to be added and I will get you added.
We have a busy weekend ahead before it is back to school and college for our kids. When does school start where you are? Are you headed back to school this week too?
The post Everyday Adventures appeared first on Lynn's Kitchen Adventures.