---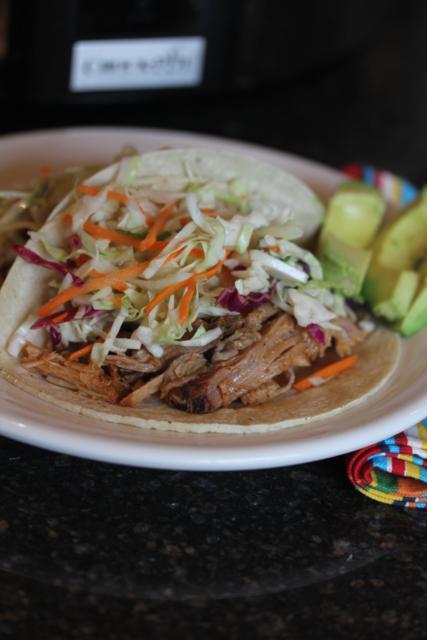 Once again this week's menu plan is full of quick and easy meals using pantry ingredients.
Here is this week's plan.
Breakfast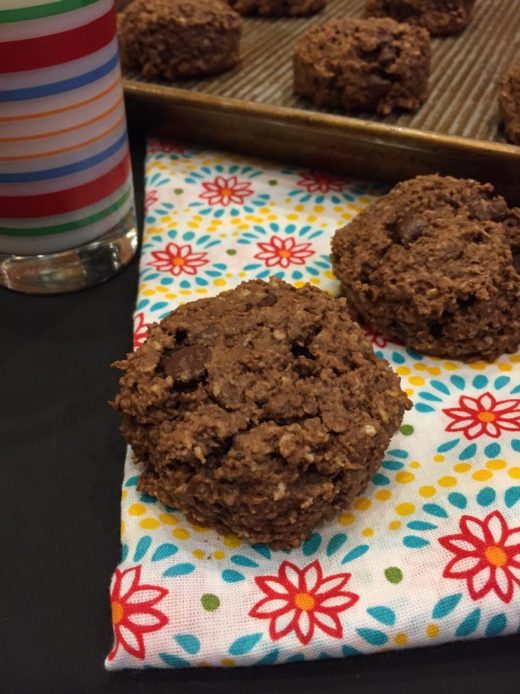 Peanut Butter Chocolate Breakfast Cookies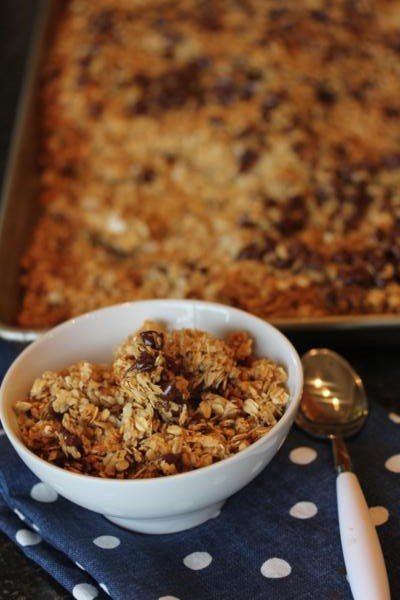 Homemade Chocolate Chip Granola
Dinner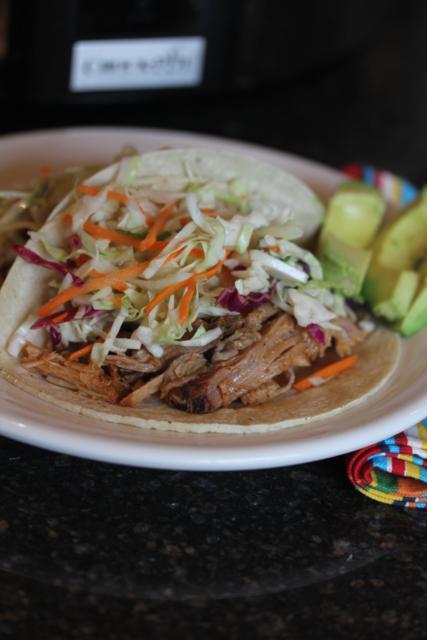 Slow Cooked Pulled Pork with Mexican Cole Slaw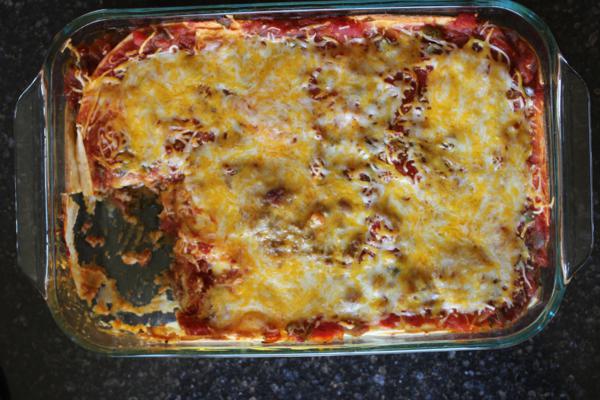 5 Ingredient Burrito Casserole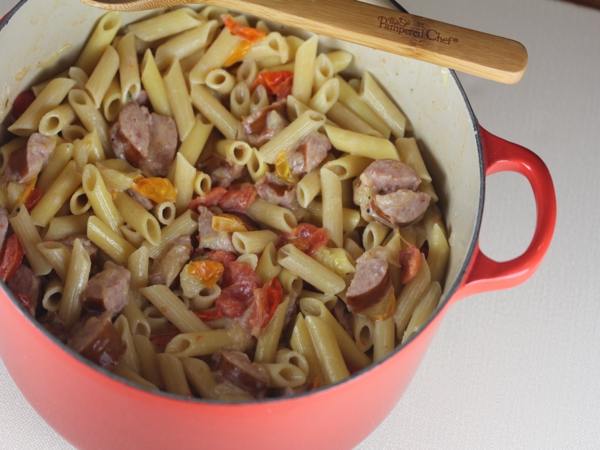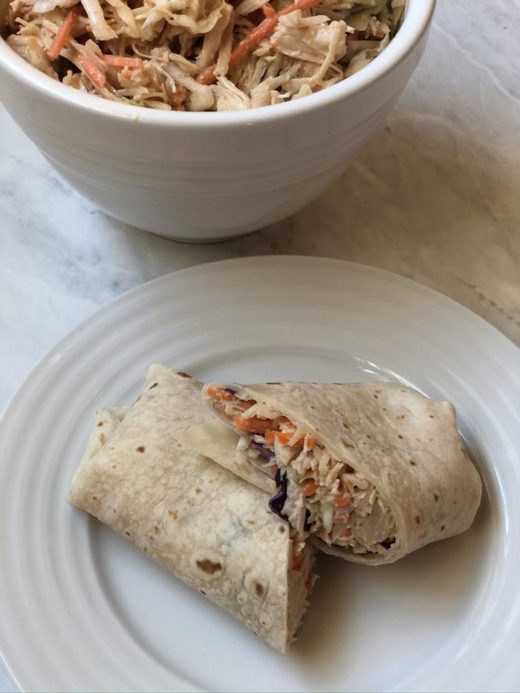 Oven Pancakes – Breakfast for dinner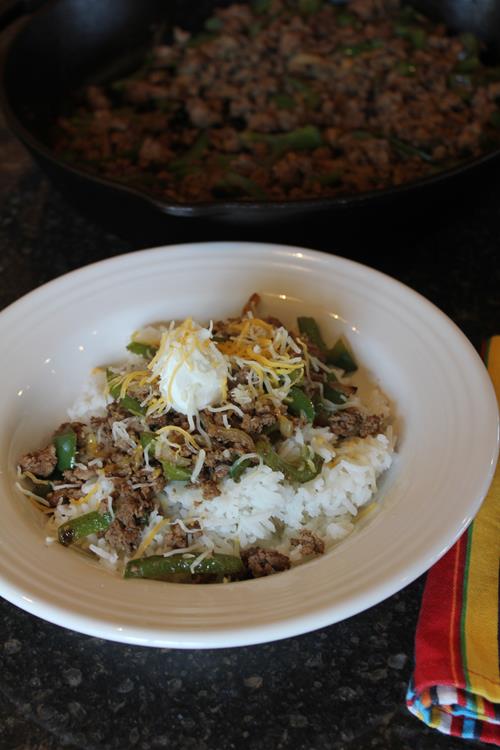 Dessert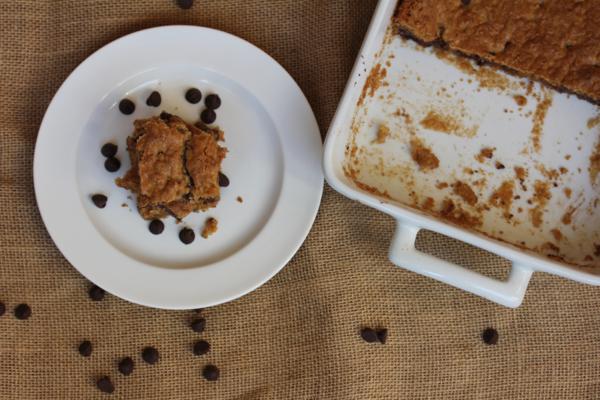 The post Menu Plan appeared first on Lynn's Kitchen Adventures.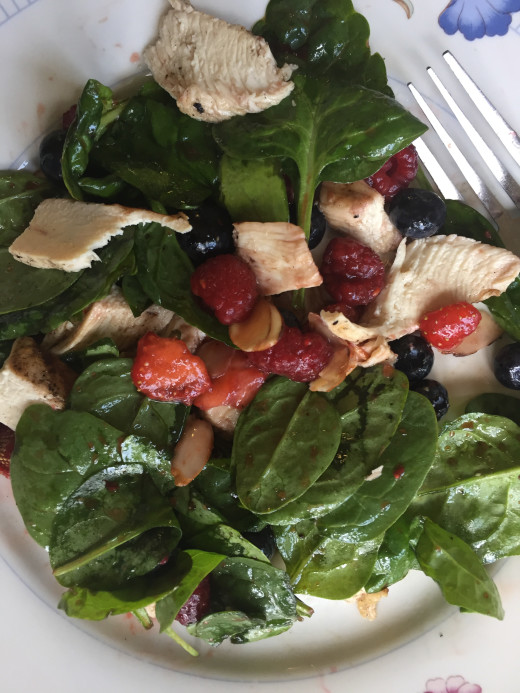 Here is this week's gluten free menu plan. I made notes next to the ingredients that need to be gluten free, but as always read labels to be sure the ingredients are safe for your family.
Breakfast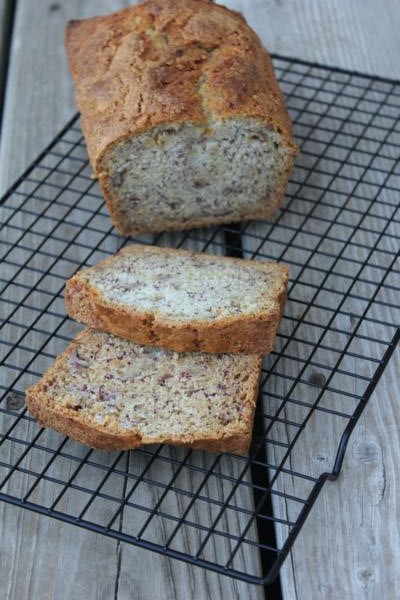 Gluten Free Dairy Free Banana Bread
Eggs and Red, White, and Blue Fruit Salad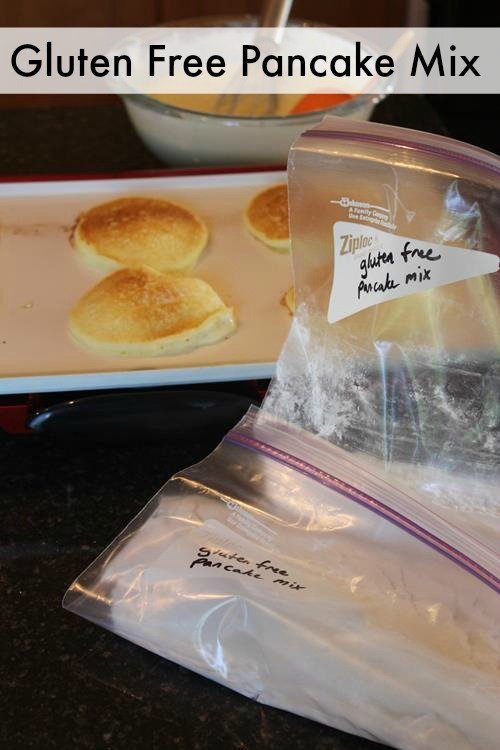 Gluten Free Pancake Mix Recipe
Dinner
Triple Berry Almond Spinach Salad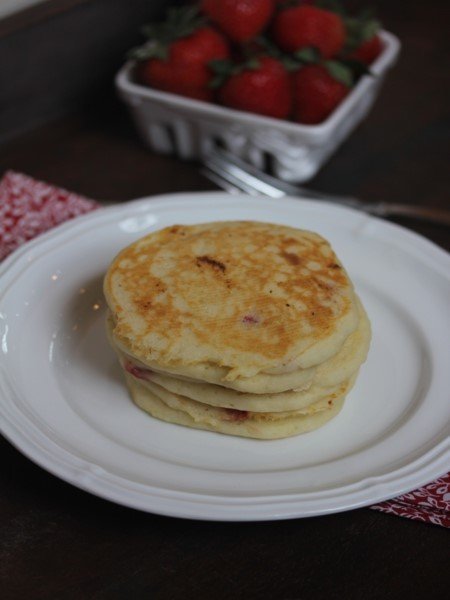 Gluten Free Strawberry Pancakes breakfast for dinner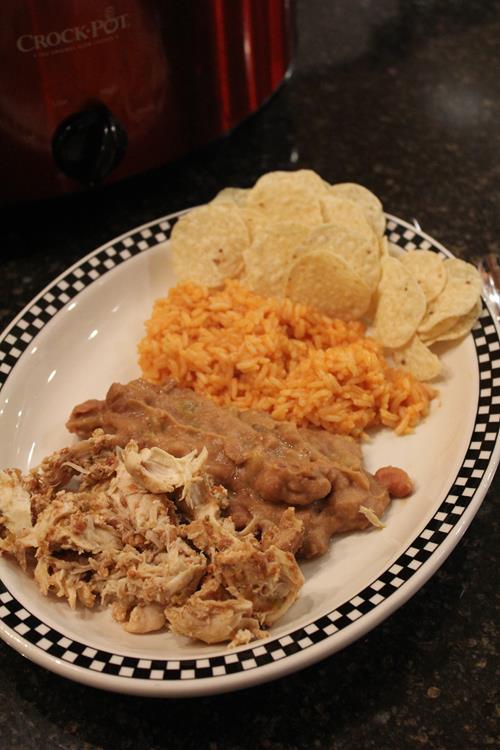 Slow Cooked Salsa Chicken and Gluten Free Mexican Rice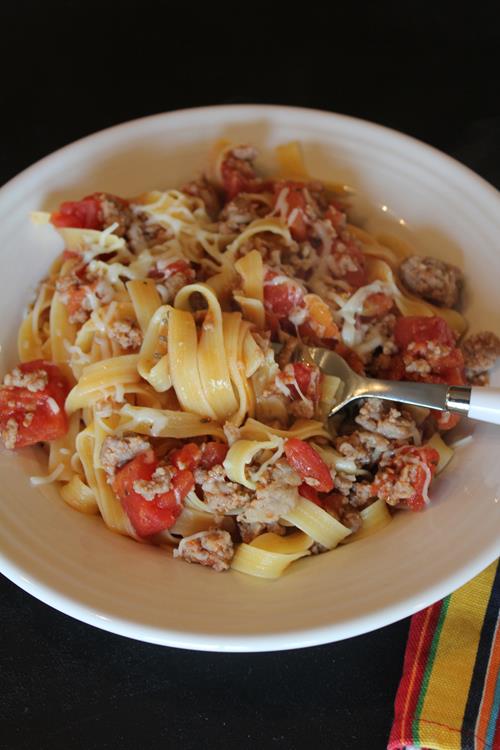 Easy Pasta Sauce over Gluten Free Pasta
Gluten Free Dessert of the Week
Gluten Free Chocolate Bundt Cake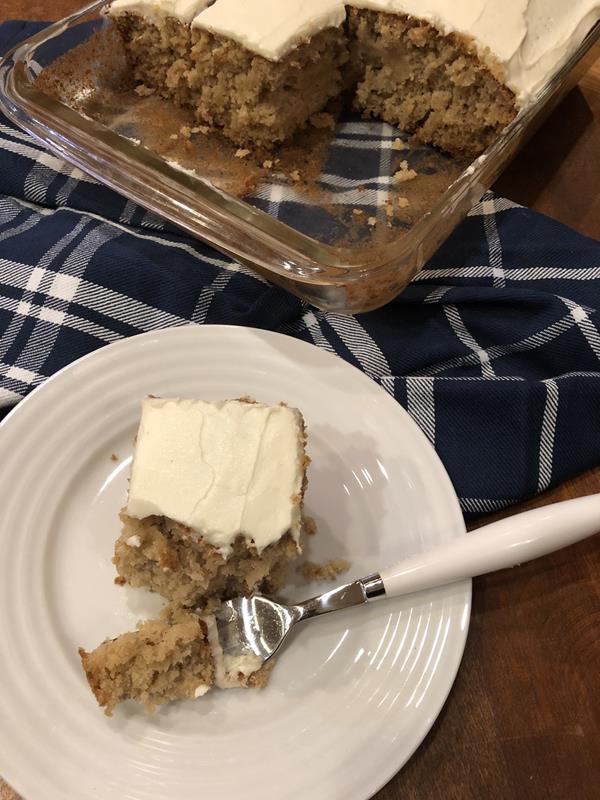 The post Gluten Free Menu Plan appeared first on Lynn's Kitchen Adventures.
Tuna pasta salad is a simple make ahead lunch or dinner that is uses basic pantry ingredients.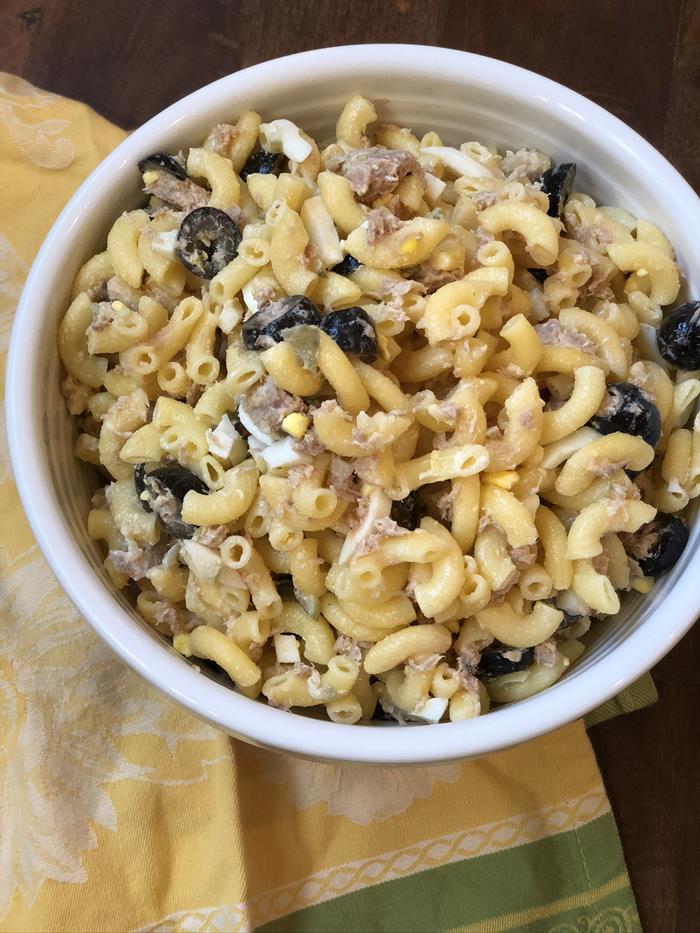 Pasta salad is one of my favorite summer dinners. It is easy to make, doesn't require the oven, and can be made ahead.
Those three things make it perfect for serving your family during the warmer months of the year.
One of the other things that I love about pasta salad is how easy it is to change up. I can serve pasta salad once a week, but if I change it up it doesn't feel like we are eating the same salad every week.
We love pizza pasta salad, Greek pasta salad, spaghetti salad, broccoli bacon pasta salad, bacon ranch pasta salad, and so many other pasta salads.
Tuna pasta salad is another favorite that I can't believe I have never shared with you. Tuna pasta salad is great because it is a main dish salad that uses basic ingredients that I almost always have on hand.
tuna
boiled eggs
pasta or gluten free pasta
olives
mayonnaise
oil
pickles or relish
lemon juice
salt
Can pasta salad be made gluten free? Yes, you can make it with your favorite gluten free pasta. You also need to read labels to be sure that your ingredients are gluten free, but gluten free pasta salad is delicious!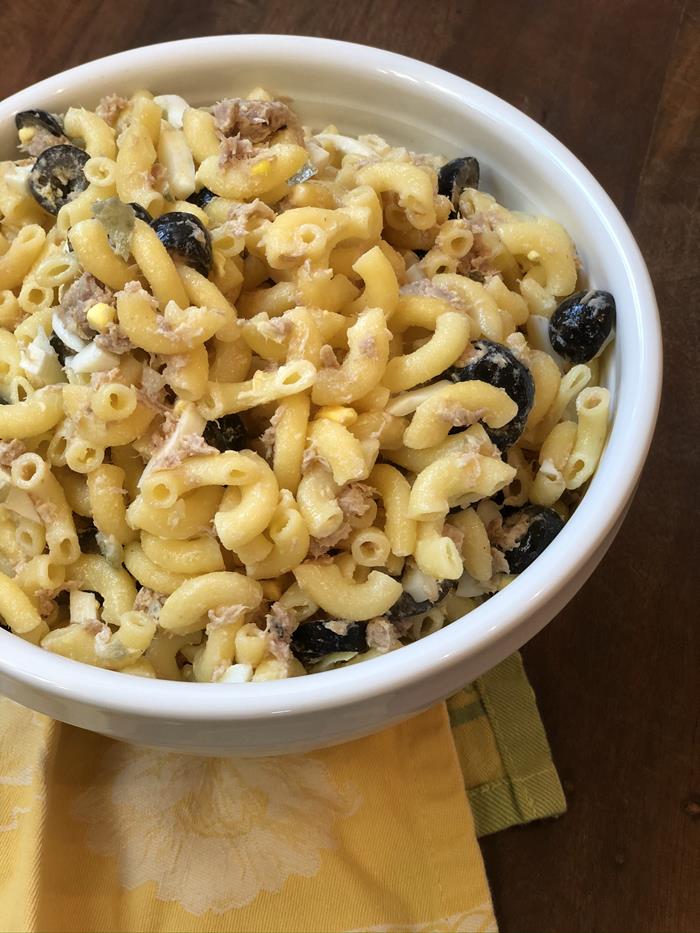 Prep Time 10 minutes

Total Time 10 minutes
Ingredients
16 ounces pasta cooked and drained, gluten free pasta works well too
2 -5.1 ounce cans tuna, drained and flaked ( pouches of tuna work too)
1 cup sliced olives
3 boiled eggs, peeled and chopped
1/2 cup chopped pickles ( relish works too)
1/3 cup mayonnaise
1/4 cup olive oil
3 tablespoons lemon juice
1/2 teaspoon salt
Instructions
In a bowl whisk together mayonnaise, olive oil, lemon juice, and salt. Pour over warm cooked and drained pasta.
Stir to coat well.
Add tuna, olives, eggs, and pickles.
Stir to combine.
Serve immediately or refrigerate until serving.
Published July 2011. Updated June 2020.
The post Tuna Pasta Salad appeared first on Lynn's Kitchen Adventures.
BBQ Chicken Salad Wrap is a quick and easy lunch or dinner. It is full of flavor and perfect for a simple meal.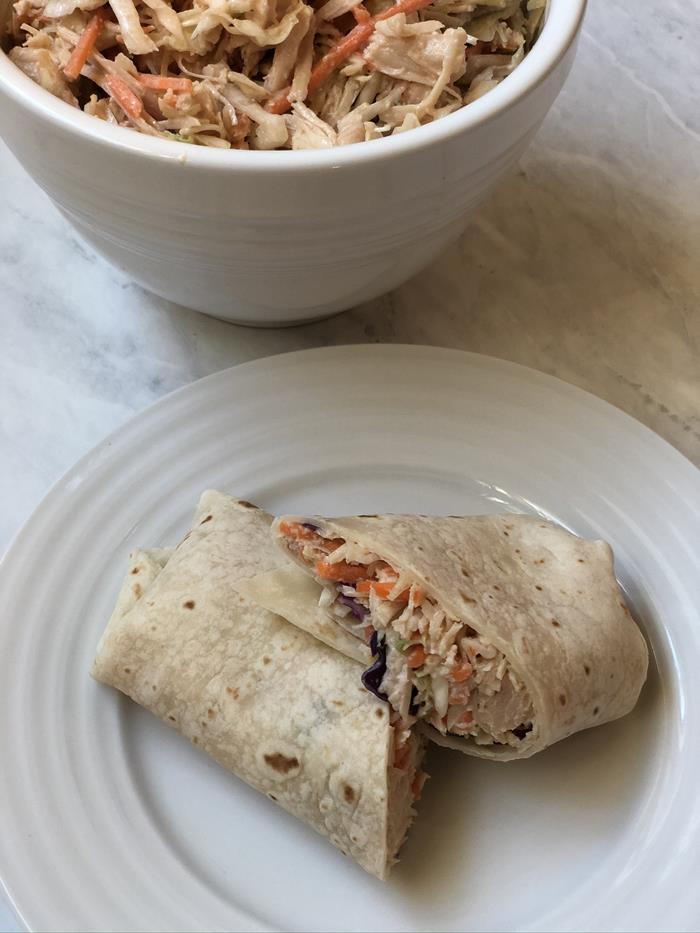 This BBQ Chicken Salad Wrap is simply my BBQ Chicken Salad made into a wrap.
When I came up with my BBQ Chicken Salad I knew that it would be great on its own, but that it would also work well as a wrap.
During the summer and warmer months of the year I look for recipes that don't heat up the kitchen.
Recipes like this are perfect for those days when you don't want to turn on the oven.
This is also a great make ahead recipe. Make the BBQ Chicken Salad first thing in the morning or the day before and then spread the salad on the tortilla when serving.
I love the crunch that the coleslaw mix give this. It holds up a little better than most salads. I am not a huge cabbage fan, but I love it in recipes like this.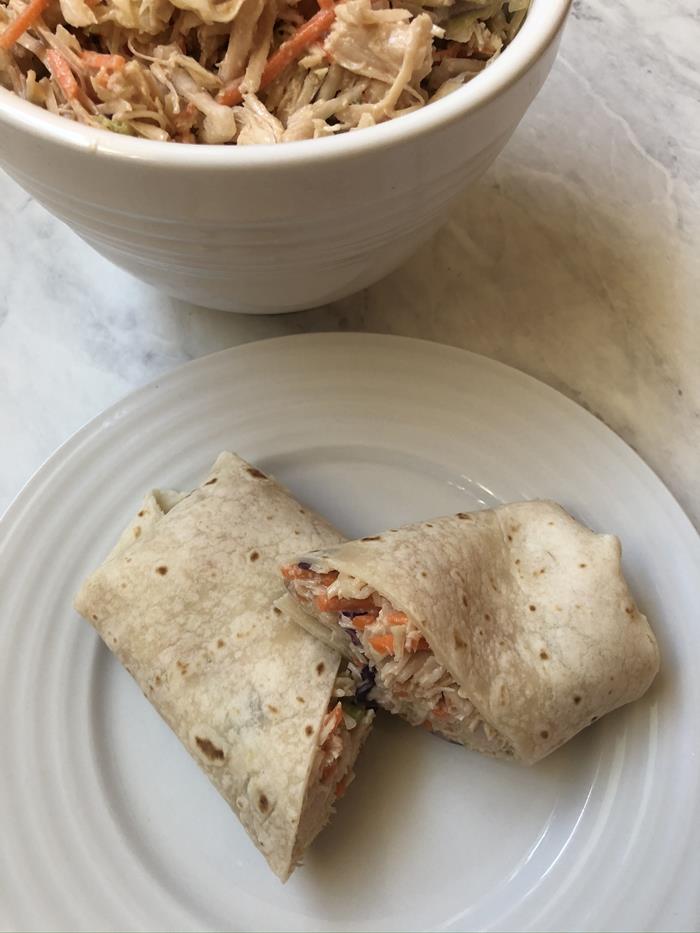 Ingredients
1/4 cup bbq sauce
1/4 cup mayonnaise
1 tablespoon lemon juice
2 teaspoons dijon mustard
1/2 teaspoon black pepper
3 cups cooked, shredded, chicken ( Canned chicken works too)
1 - 12 ounce bag coleslaw mix
10 flour or gluten free tortillas
Instructions
In a large bowl whisk together bbq sauce, mayonnaise, lemon juice, mustard, and pepper. Whisk until smooth.
Stir in cabbage and chicken until well coated.
Spread on tortilla, wrap, and serve.
Notes
If you are gluten free be sure to use gluten free tortillas and make sure that your bbq sauce is gluten free.
Nutrition Information:
Yield:
10 servings
Serving Size:
1
Amount Per Serving:
Calories:

643
Total Fat:

12g
Saturated Fat:

2g
Trans Fat:

0g
Unsaturated Fat:

9g
Cholesterol:

35mg
Sodium:

266mg
Carbohydrates:

105g
Fiber:

4g
Sugar:

6g
Protein:

24g
The post BBQ Chicken Salad Wrap appeared first on Lynn's Kitchen Adventures.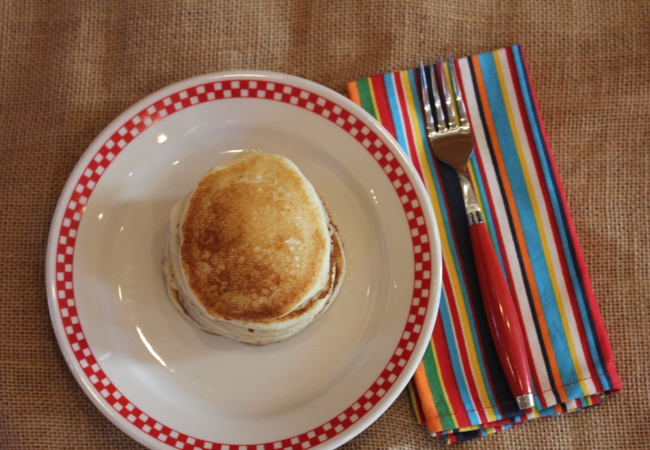 I am keeping the menu plan simple again this week with quick and easy family favorites. Here is the menu plan for the week.
Breakfast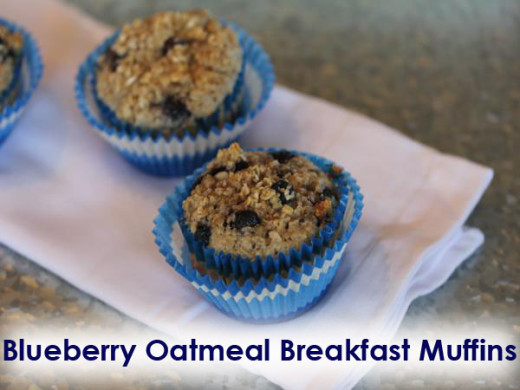 Blueberry Oatmeal Breakfast Muffins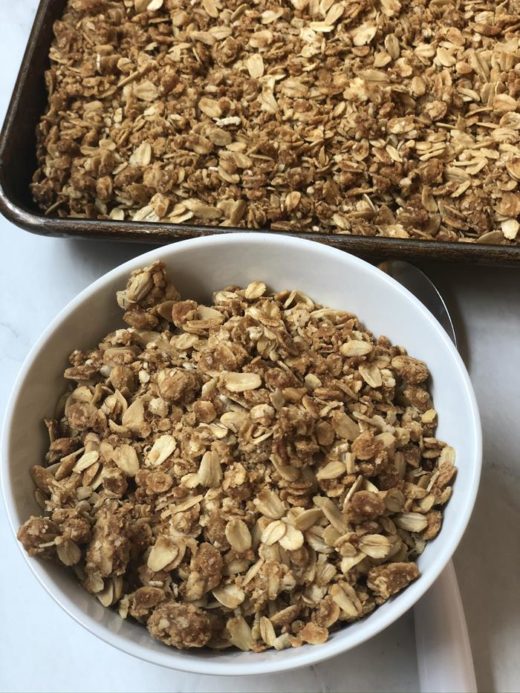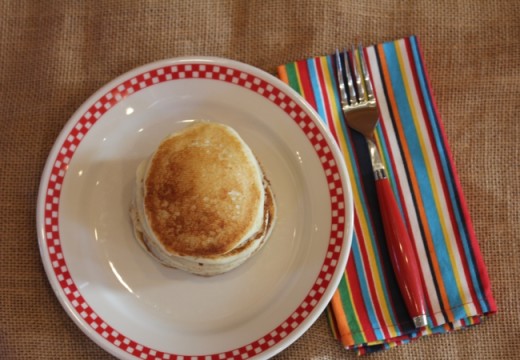 Dinner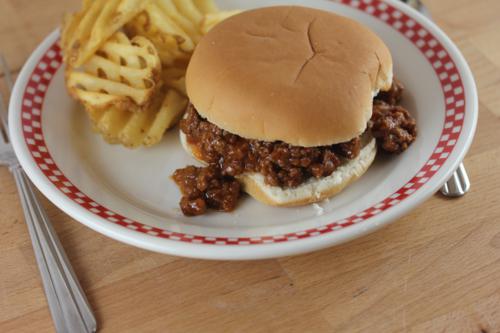 Instant Pot Dr. Pepper BBQ Chicken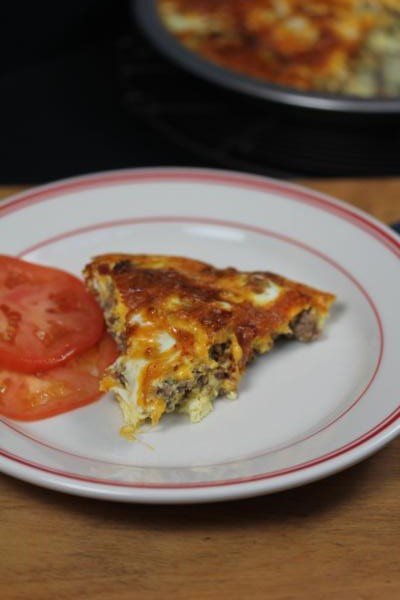 Crustless Bacon Cheeseburger Quiche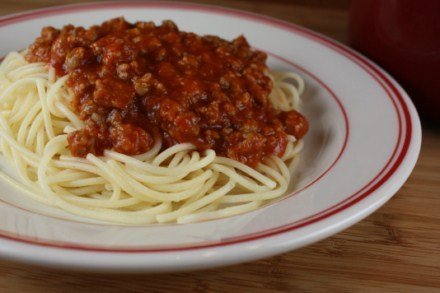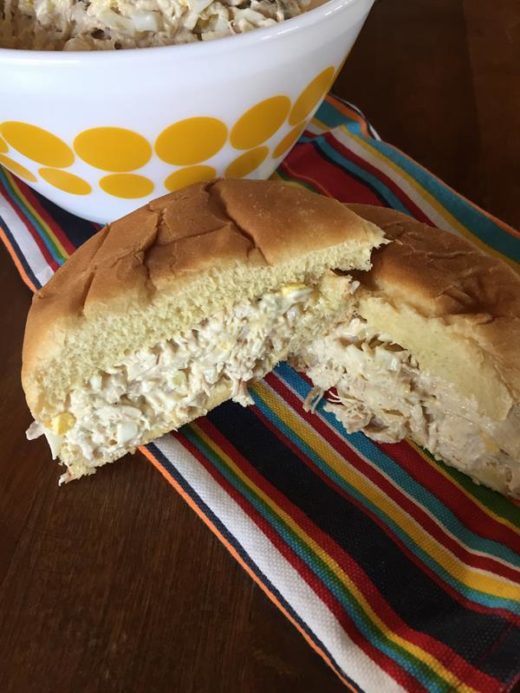 Dessert Of The Week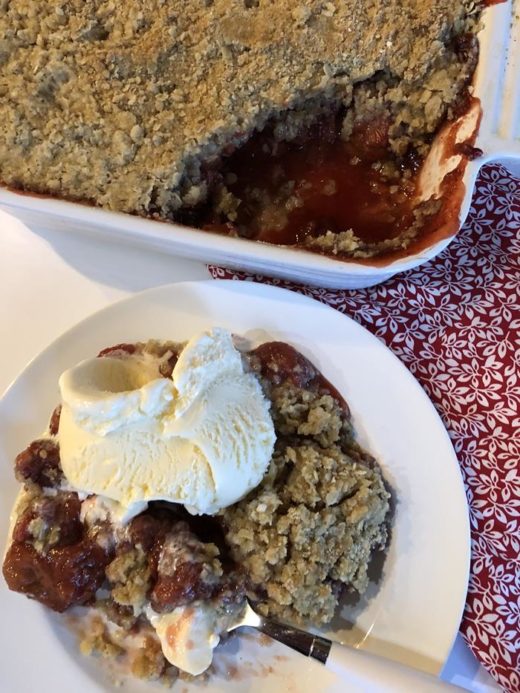 The post Menu Plan appeared first on Lynn's Kitchen Adventures.